I pray that you all are staying safe and healthy during this time. Regular life as we know it has paused (changed). I usually don't have much anxiety but since my mom passed last year, it's been up and down for me. I'm managed to stay calm during this time but all this "Rona" talk and trying to homeschool can get the best of me. Cleaning and organizing have been very therapeutic for me. I know that sounds weird but I am most calm when my spaces are neat and clean. I don't have OCD or anything but I can't stand clutter. Even before "Rona", I would take downtime to clean, organize or decorate in my home. Last week I sanitized my kitchen and organized my Supermom Culture workspace. This week I gave Peyton's room a mini makeover. I thought her room was already cute but she wanted to ditch the pinks for a pop of teal (like the rest of my house) in her space. I'm excited about how it turned out.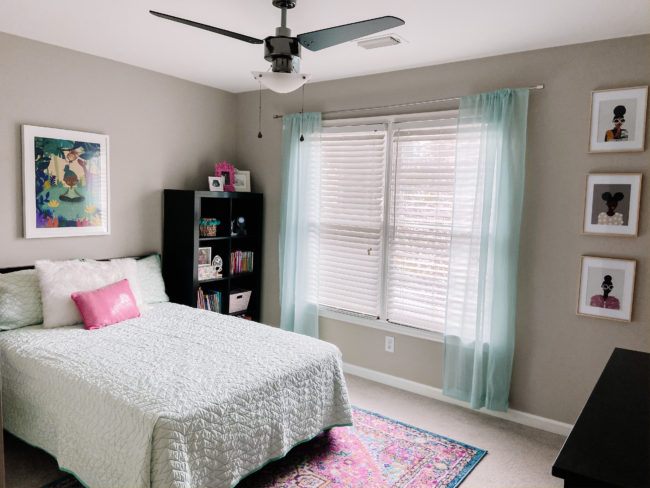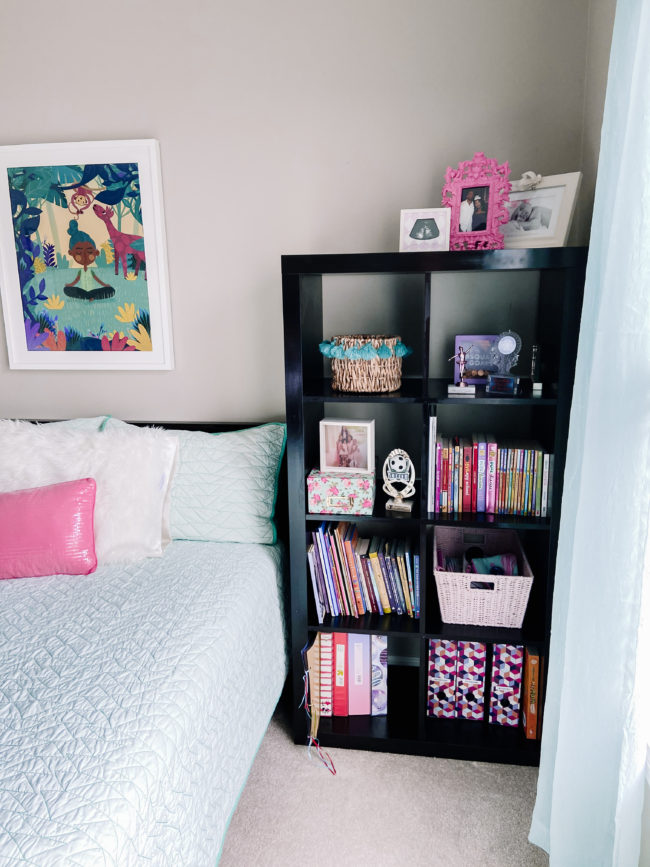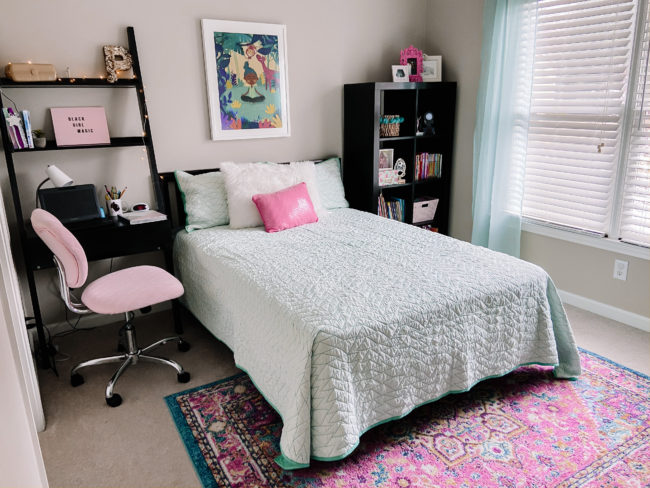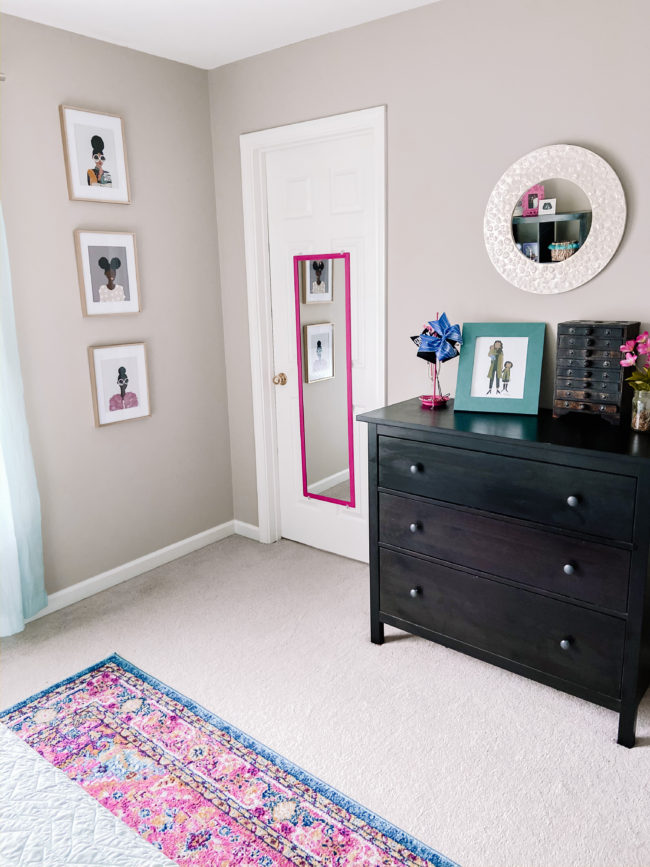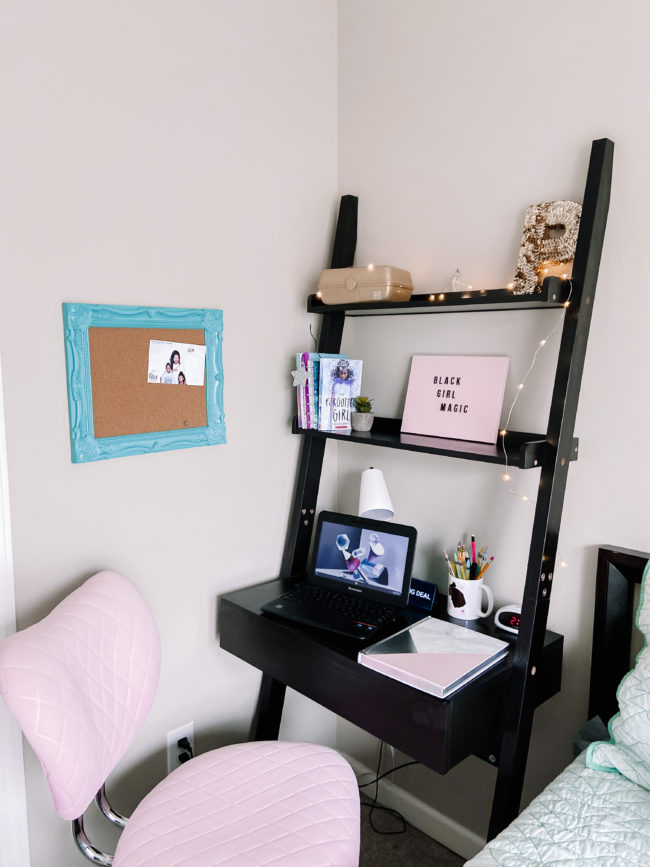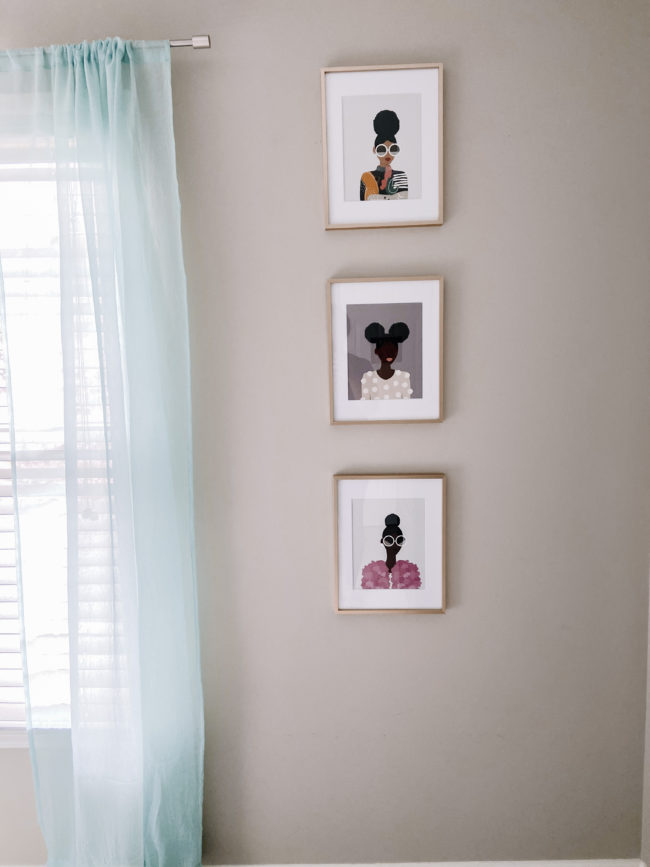 Bedding, Target | Window panels, Target | Bookshelf & Dresser, Ikea | Desk, Amazon | Desk chair, Office Depot | Art (over bed), Mouse & Magpie | Black girl art, She is This | Frames, Walmart | Rug, Ross
Peyton has really gotten into architecture (thanks Roblox) and interior design. I may be from all the HGTV we've watched over the years and me creating beautiful spaces in our house. You can see her BEFORE here. As I said, I thought it was cute.
My budget for this mini makeover was $100. We reused all her furniture. I'm over the dark wood furniture but using what you have is the best way to cut costs for a makeover. Since we have to stick with the dark furniture, I tried to lighten and brighten everything around it. Curtains and bedding are the only things we had to buy. Everything else we had.
Peyton and I are both happy about how this turned out. I kind of want to move in there! Diffenately a room she can grow up in.
What have you been doing to stay occupied outside of working during this time?