I hope you guys are doing good during this crazy time. I'm doing my best to find a rhythm for this "new" life. Homeschooling is about to take me out. I'm sure it will get better. I'm also guilty of not combing any hair since the girls have been out of school. I finally decided to do something. Since we're home, I decided to try my hand at box braids on Peyton and it turned out awesome! I filmed it so you can see how it all went down using Latched + Hooked hair. Video below.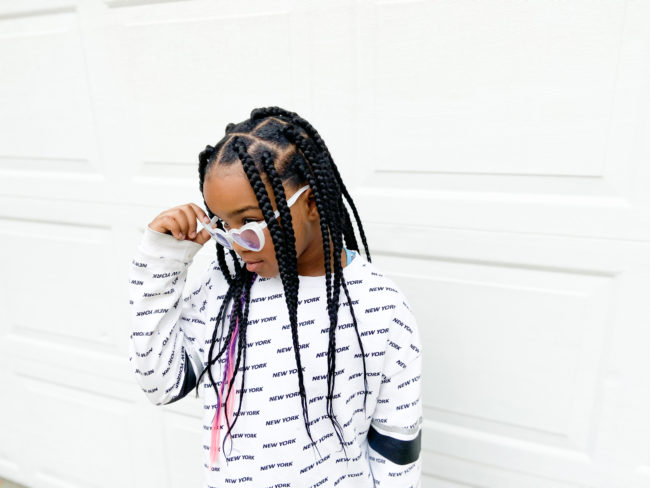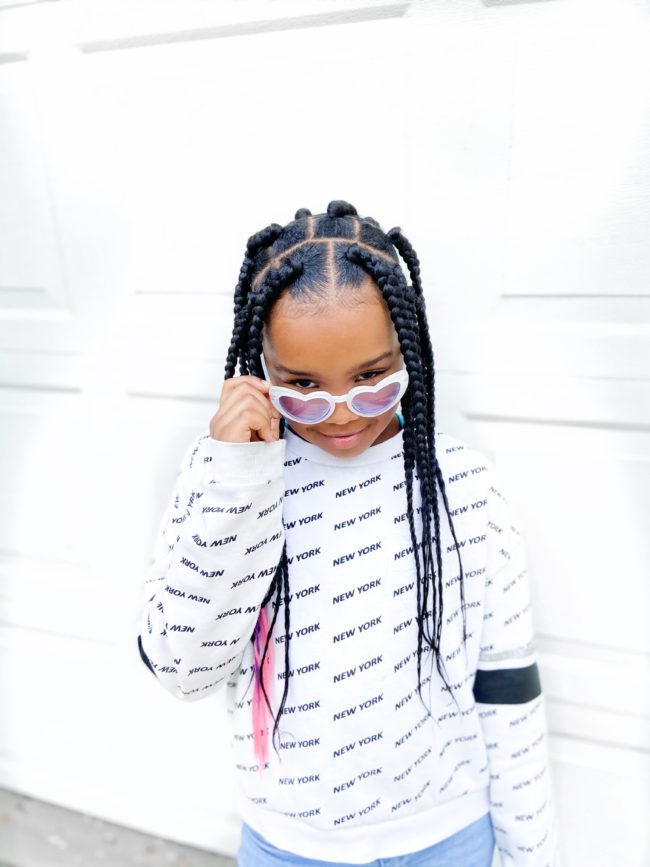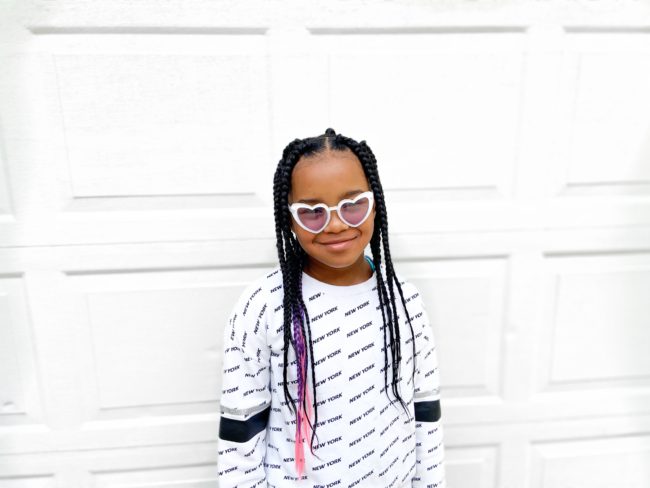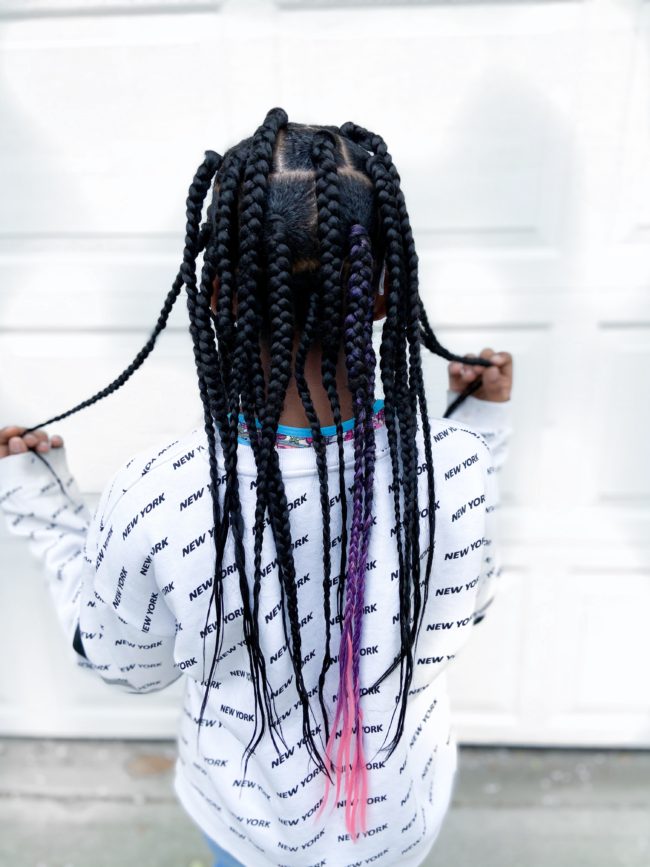 Peyton is loving her braids! She swears she's a tween. I can't deal! Harper's hair is a complete mess. I'll be doing her hair this week. Nothing special, just a good wash and some twists.
I'm so proud of myself! This is my first time adding hair in braids. I just learned how to cornrow a few years ago. Next on my list is trying my hand at adding hair in those too!
Would you try these braids on yourself or kid?