This post is sponsored by H&R Block. Thoughts and opinions are my own.
It's tax season! This is one of the least favorite parts of adulting.  It can be stressful and overwhelming but I consulted with the H&R Block tax pros to get me together.  I was able to work with my neighborhood tax expert, Darshna at H&R Block.  She walked me through everything and answered all my questions.  I wanted to share my experience with you guys and also a special discount to use on your tax preparation service at H&R Block this tax season.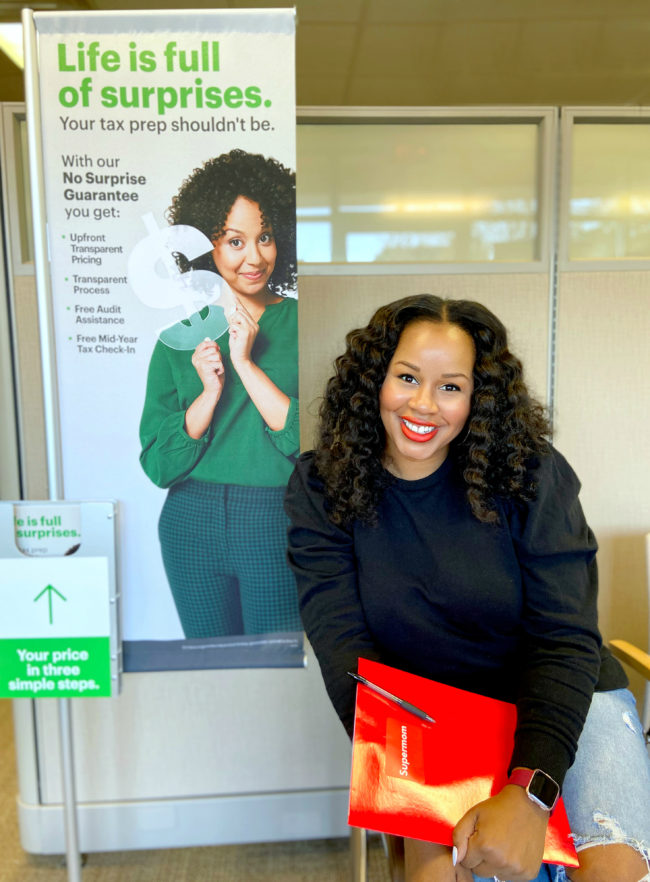 One of the first things I noticed about H&R Block is they strive to make the tax experience less stressful and more convenient.  I had several options to get my taxes prepared.  I could walk-in, schedule an appointment in the evenings and weekends or simply drop off my paperwork and come back.  So many options for our busy lives.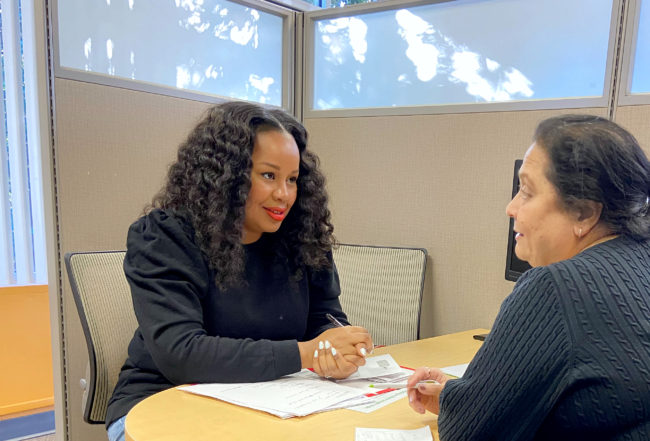 Once I sat down with Master Tax Advisor, Darshna, I was able to explain to her what I did for a living and that I started a retail business this year.  She offered some great tips about running my own business like tips on tracking expenses, tracking mileage using apps, retirement accounts and more.  I came home and immediately started working on her suggestions. If you have a business or looking to start one, tax refunds are a great way to jumpstart your dreams!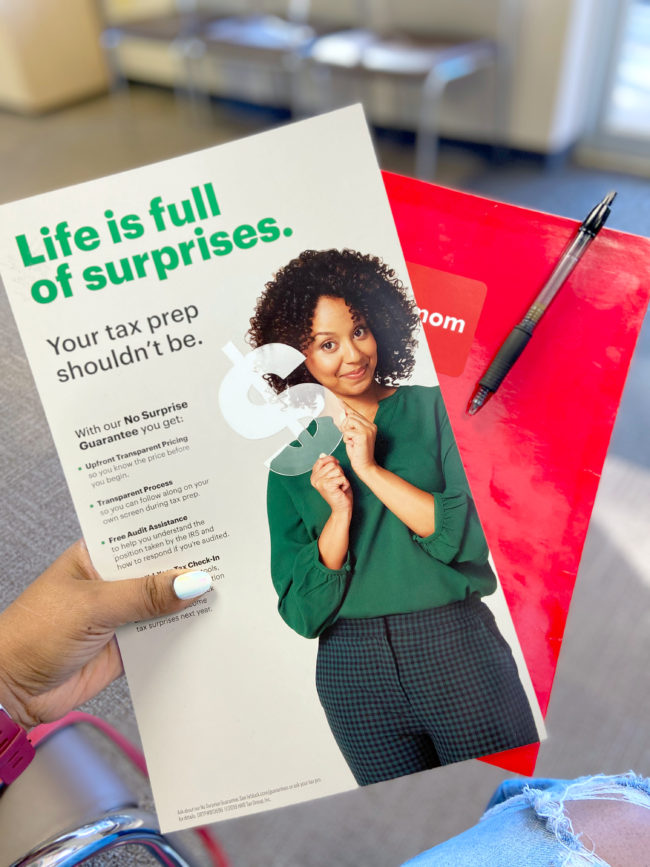 And she gave me the rundown of the prices and additional options upfront, so no surprises.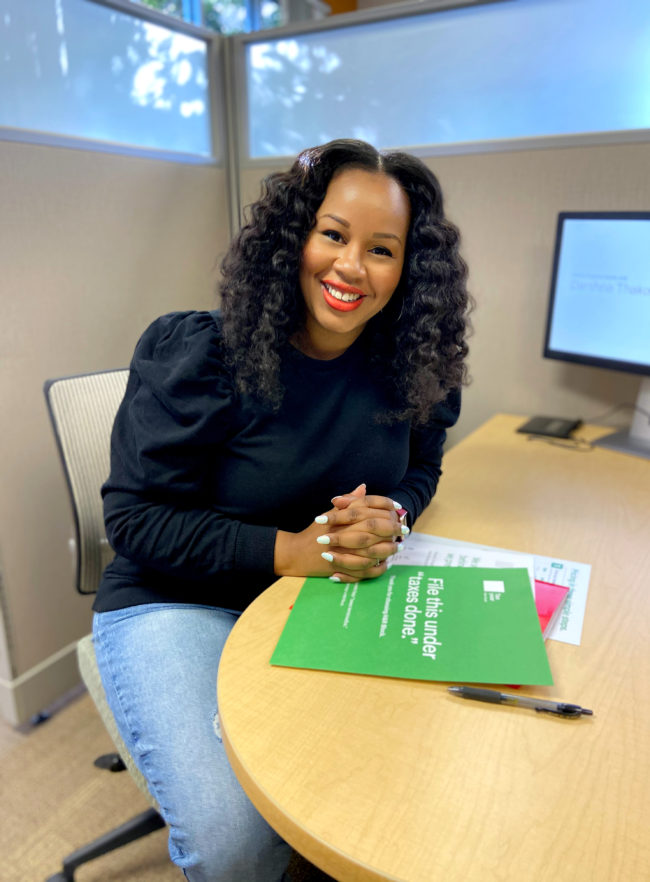 Working with H&R Block this tax season has me feeling less stressed out and more confident about running my business.  My H&R Block tax expert was able to answer all of my questions and gave me some great tips to help my business be successful.  I'm looking forward to using the money from my return to re-invest back into my business.  I feel like I'm winning this tax season thanks to H&R Block.   Walk-in or schedule your appoint with your neighborhood H&R Block tax pro and use code 69539 to save $25 off you tax preparation service.  Click HERE to find a location near you.
Have you gotten your taxes prepared? What do you plan to do with your tax refund this year?