It's all things pumpkin spice season! Even though I don't like all pumpkin everything, I love me some fall. I love fall fashion and eating on Thanksgiving. I have 99 things to do around my house before the parties I'll be hosting but I took a few minutes and updated my porch (on a budget) for fall. Details below.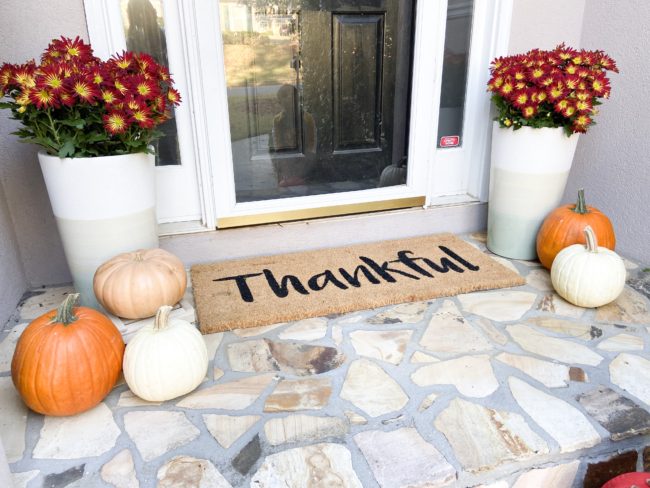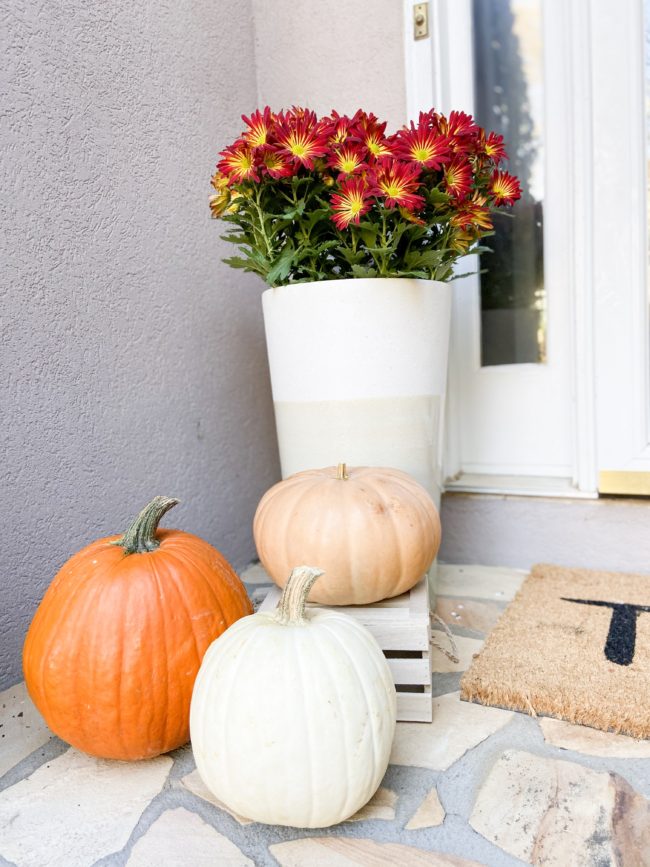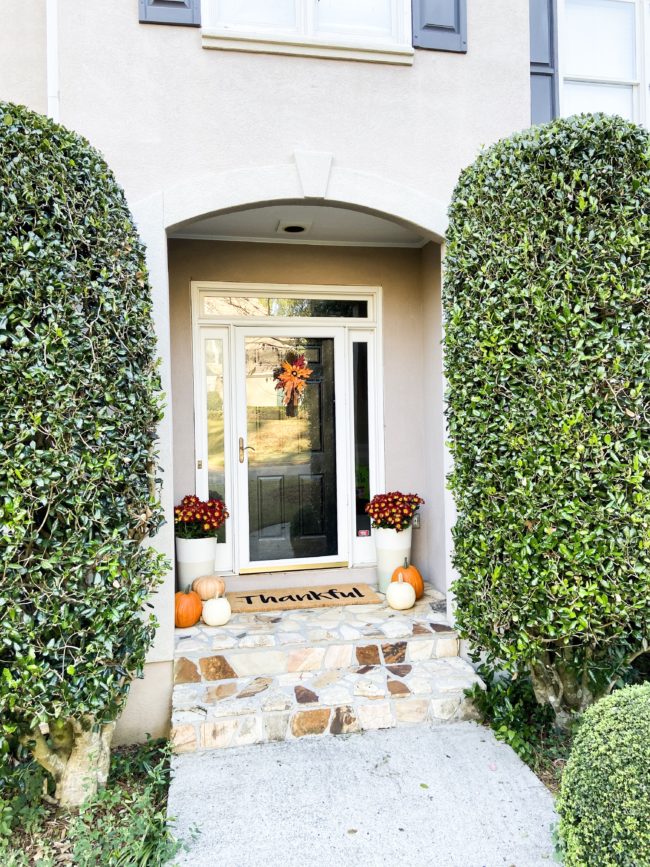 Start with your annuals. Walmart, Aldi, Home Depot and your local grocery store are a great place to start. Some times they'll mark them down because they may be on the verge of dying. If they look decent, grab them. With a little TLC you can bring them back to life. I have so much green around my entry that I knew I wanted a pop of color.
Next, clean off your porch. I had so many leaves from the plants that I let die over the summer. Give your porch a good sweeping.
Invest in a doormat to fit your entry. Don't be like Porcha on RHOA with a bite-size mat at a grand entrance. If you can't find a doormat to fit, maybe try putting two together. I got my doormat at Aldi for $12.
Now it's time to add the pumpkins. Load up on the pumpkins. You can find the orange ones on sale everywhere. I suggest getting large orange pumpkins and buying small heirloom pumpkins for some color because they are usually more expensive.
If you don't have large planters like mine (from Target), grab some haystacks from Hobby Lobby or Aldi. You can use those to give your annuals or mums some height.
Last, add a wreath if you desire. Wreaths can be expensive. Save some money by using fall wall art. I paid $7 for my little cross. I would like something bigger but I'll be swapping it for a Christmas wreath soon.
I hope this post gets you in the fall spirit. Please keep an eye and make sure you subscribe (to the right) to keep up with all my home projects.