My baby girl told me she wanted a "Text" emoji party for her 6th birthday. Being the Supermom that I am, I made it happen and it came out super cute. I did way more DIY's than I planned and had time for but Mr stepped up and help out with some. We rented out a trampoline park for her party. Here are the details.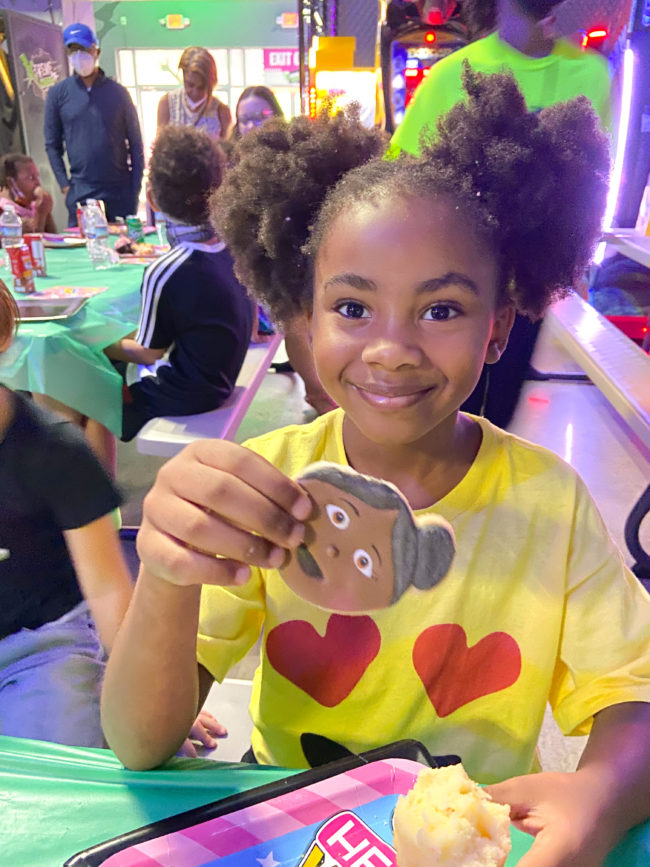 I ordered Harper's emoji tee shirt from Etsy. Excuse all the foam in her hair from the foam pit *eye-rolls.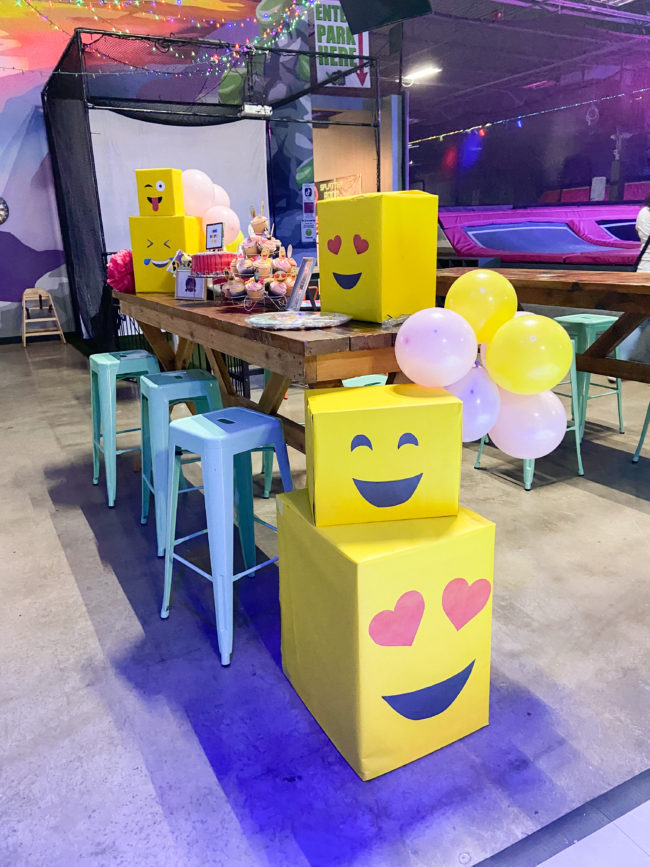 Pinterest took over me and I made these large emoji boxes. I purchased some moving boxes at Walmart and wrapped them in yellow paper I ordered from Amazon.
I found these emoji cupcake toppers from Amazon. It also had wrappers but I didn't have enough time to put them on the cupcakes.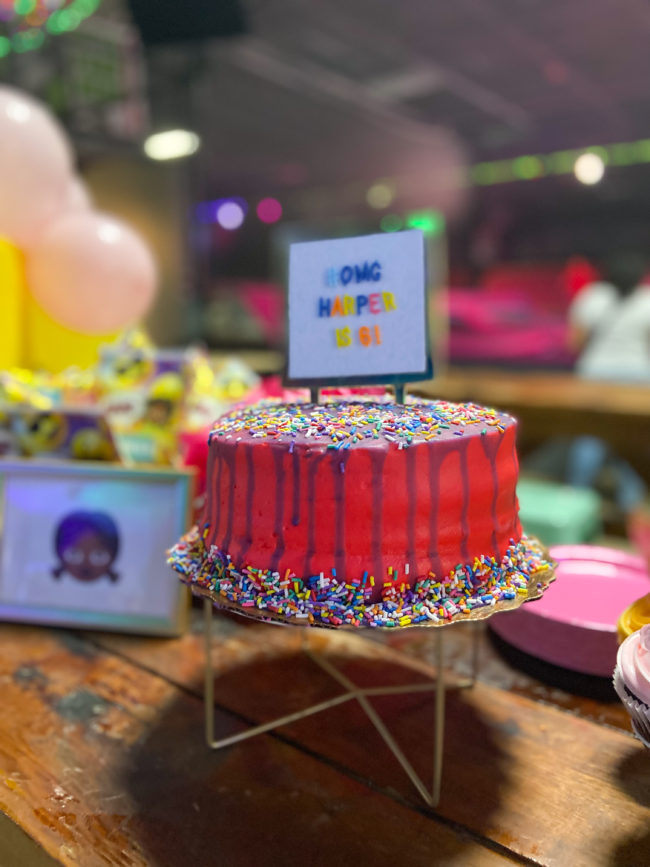 My neighborhood Publix always comes through with the cakes. It only cost me about $20!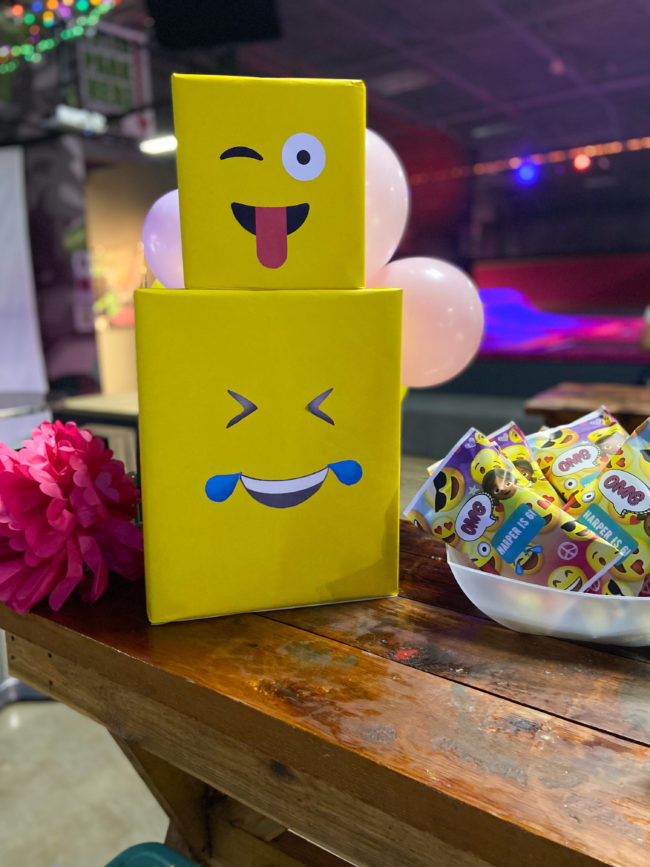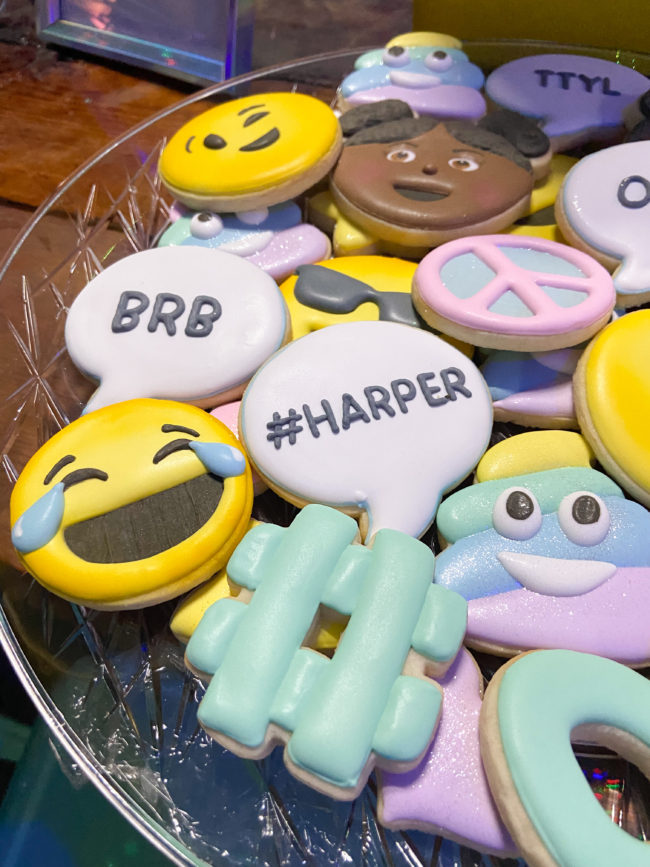 Cookies were made locally in Atlanta by Deb Yummy Delicious Cookies.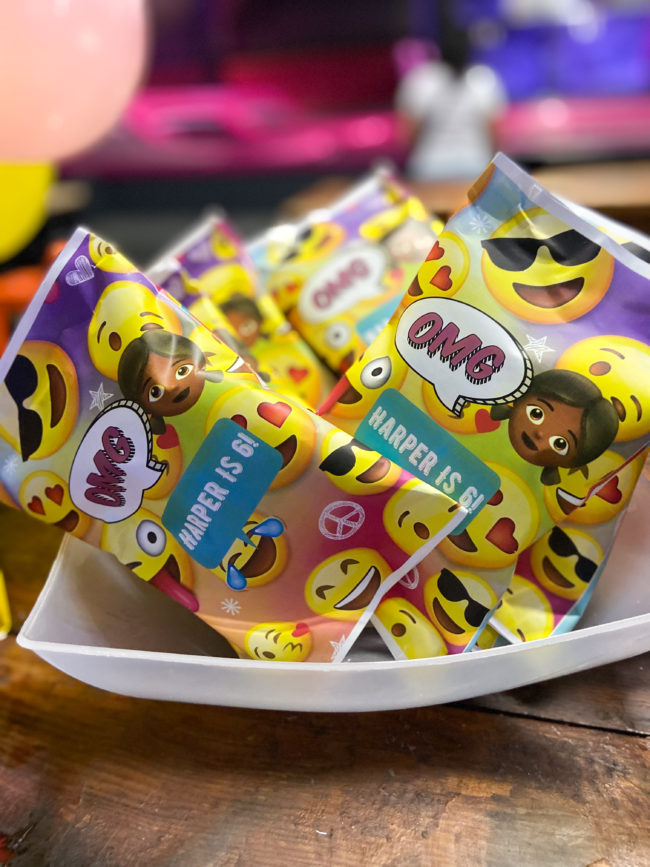 I made some custom chip bags but once I started, I regretted it immediately. I only did 12. Let me warn you now, they take forever and can be pricey because you have to buy brochure paper and lots of double-sided tape. If you do this, I suggest getting the smallest chip or crackers you can find to wrap because I had regular size chips bags and it was a tight fit which made it more time consuming. I ordered a template from Etsy but you can search your party theme on Etsy and find a pre-made or pay to have one done that you can print.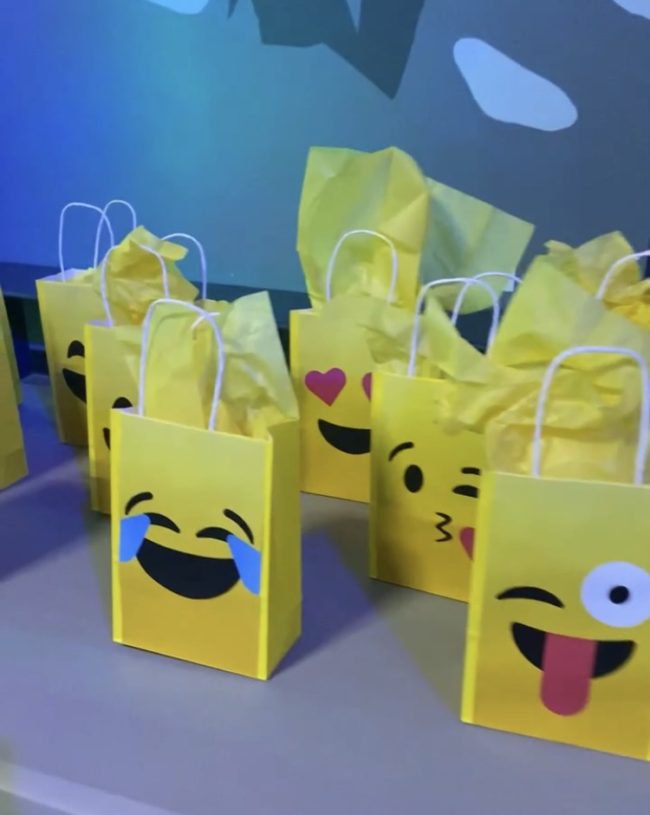 These gift bags were another DIY. I ordered the yellow gift bags from Amazon. I purchased the emoji faces on Etsy and printed them out. After printing, you have to cute them out and tape or glue them on the bags. Took forever as well!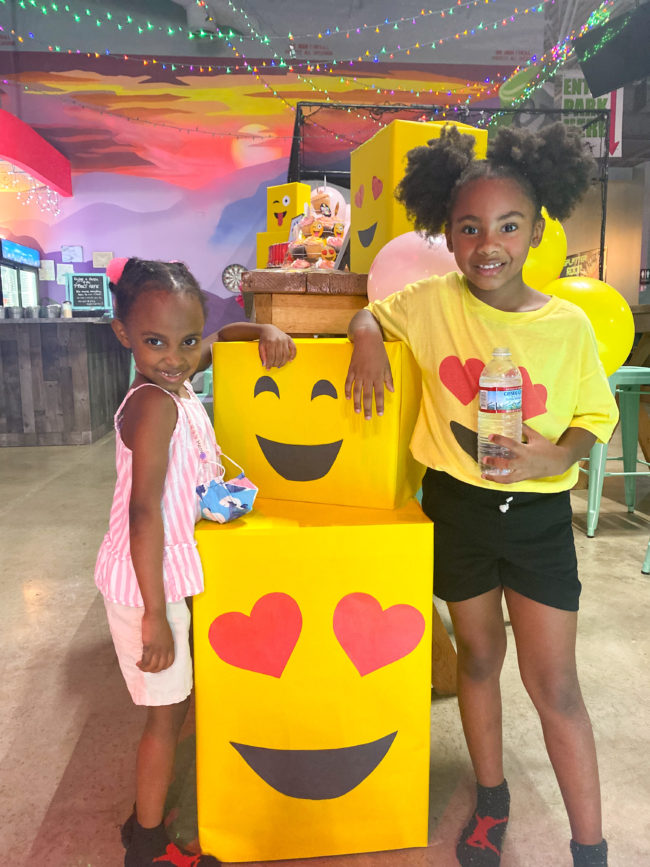 Harper with her birthday twin, Naomi. Yes, Harper is very tall!
This may be one of my favorite party themes yet. This party was a lot of work but to see how much these kids enjoyed themselves made it all worth it. Basically with Etsy, Amazon, YouTube and a little elbow grease, you can pull this off too!
Also, how is my baby 6 already?! I just had her SMH!