I'm still on a high after the first Supermom WKND sponsored by Blue Chair Bay Rum! Supermom WKND was a vision that I had before starting Supermom Culture. I knew I wanted to create a safe space for moms to celebrate themselves and let their hair down. These last couple of years have been tough. We've had to pivot to working from home or being an essential worker, school teacher, and a lunch lady in addition to our other duties. Thanks to Blue Chair Bay Rum, about 125 mamas and myself had the time of our "Supermom" lives!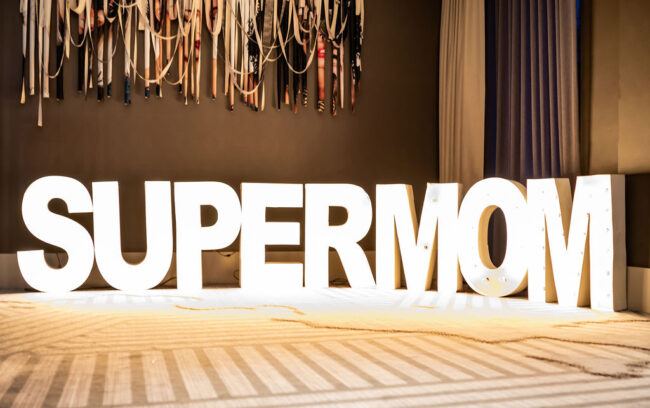 All photos by Rotcelis Rose Photography.
Friday evening started with checking in and on-site Covid testing by medical professionals. The ladies were welcomed in with gift bags, sound by DJ Ty Alexander, passed hors d'oeuvres and their choice of cocktail by Blue Chair Bay Rum. Naturally Premium Run, Blue Chair Bay Rum is under 99 calories per serving. Guests chose from the Island Girl or the High Tide. I was drinking both because it was so hard to choose.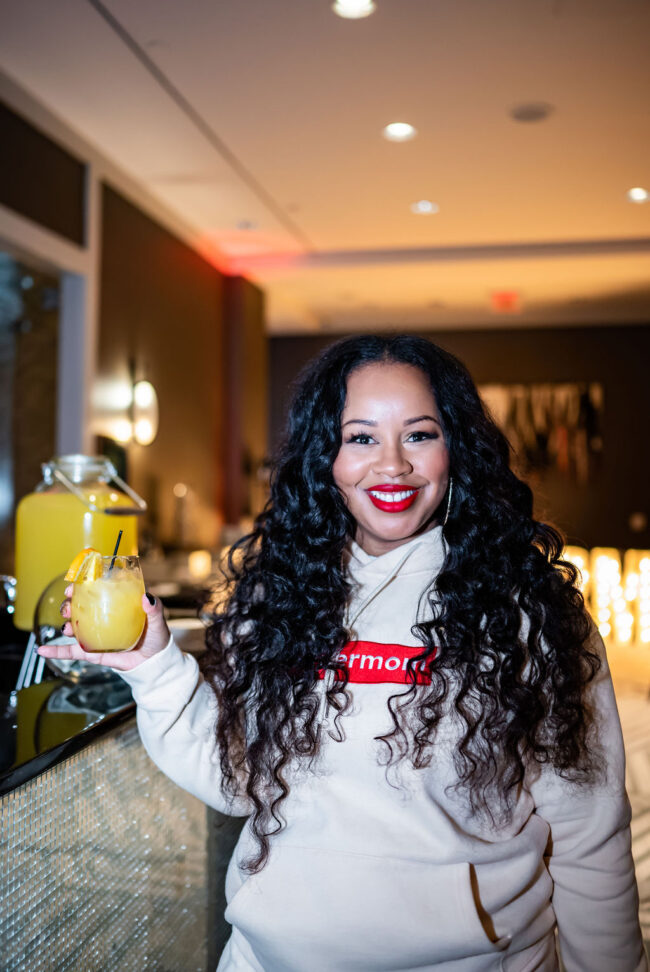 During the welcome party, we had a short chat with Myleik Teele, owner of CurlBox on her method of parenting which is way different than the way we were raised. It was very enlightening and gave us a lot to think about in our parenting journey.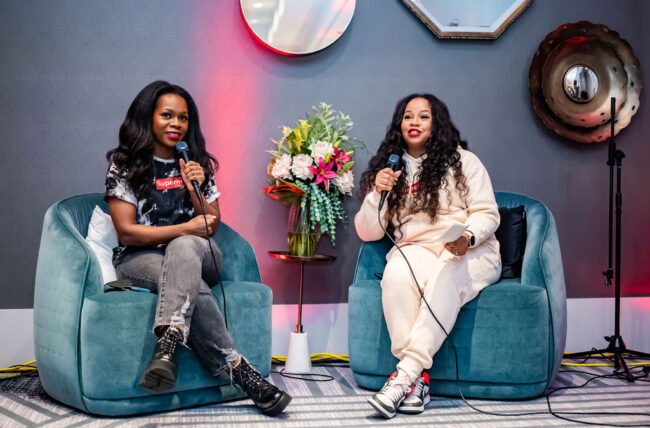 Thank you to EDEN Bodyworks for coming through with ensuring that these moms had a little self-care time with massages and tons of skincare products!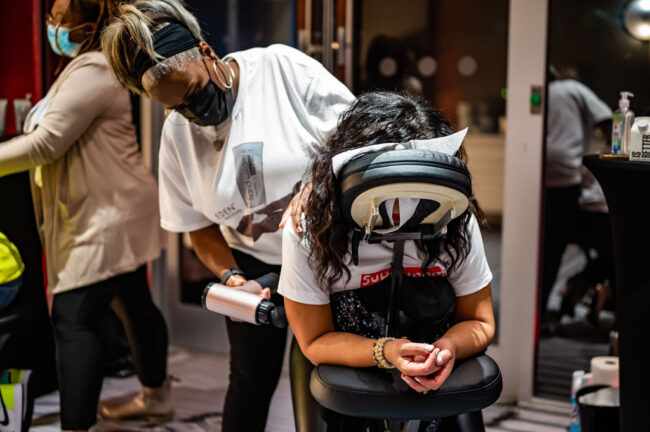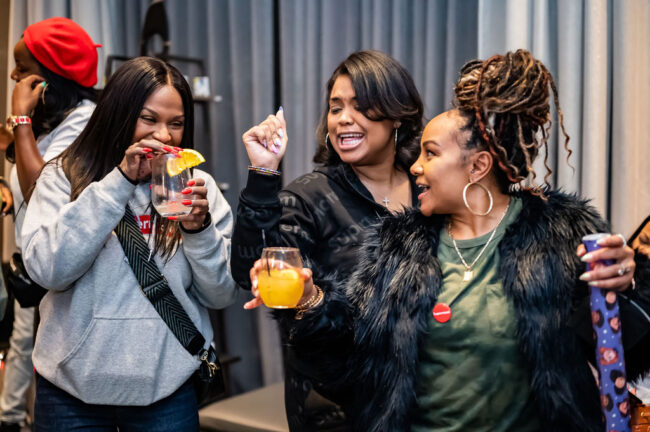 We started our Saturday with a workout led by certified instructor Renate Trussel. I was surprised at how many of the ladies showed up for the 8am workout but what can you say, when you don't have to fight with kids to get out the door, getting up and out is a breeze.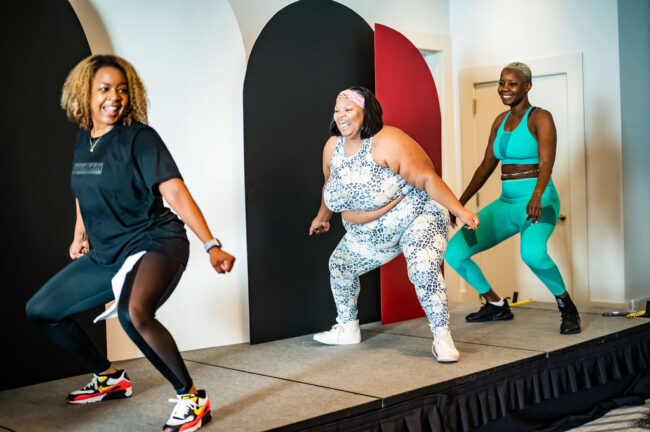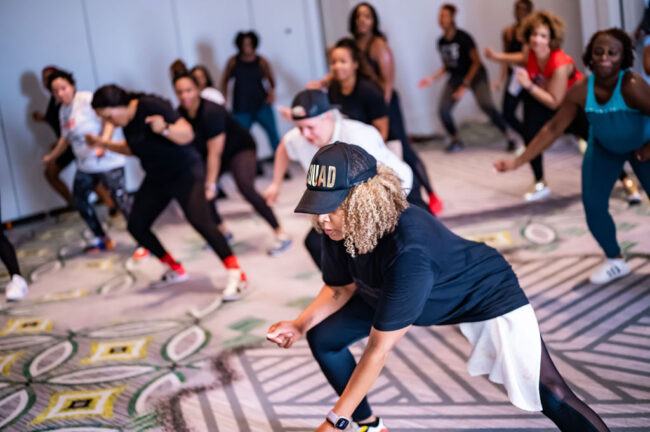 After the workout the ladies got fly for our brunch filled with information and inspiration. Our panel, The Struggle is Real, Parenting Through Adversity, with Zakia Blain, Pamela Booker, Arionne Nettles and Ylorie Taylor. All of these ladies are super successful in their field but their motherhood journeys were all but fairytales. It was refreshing to hear from moms that have went through the storms and made it out stronger and better than before.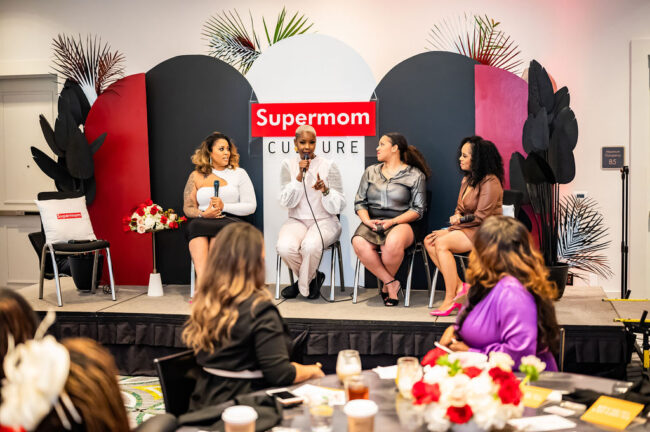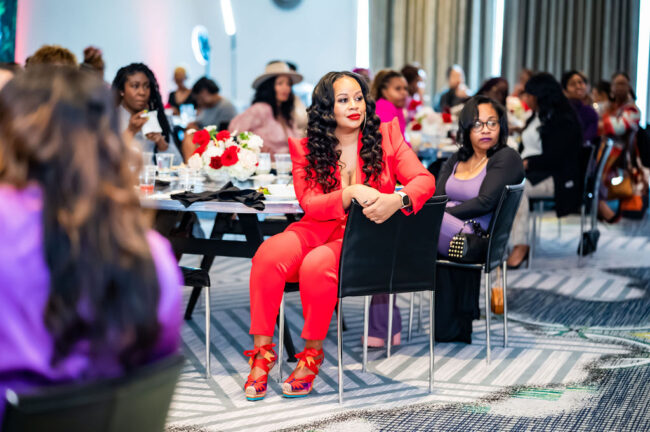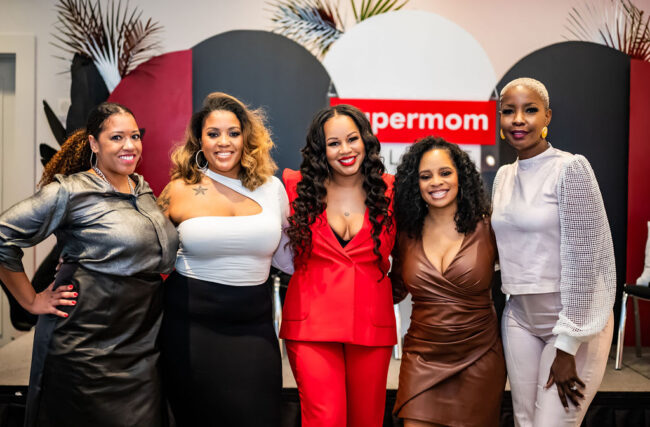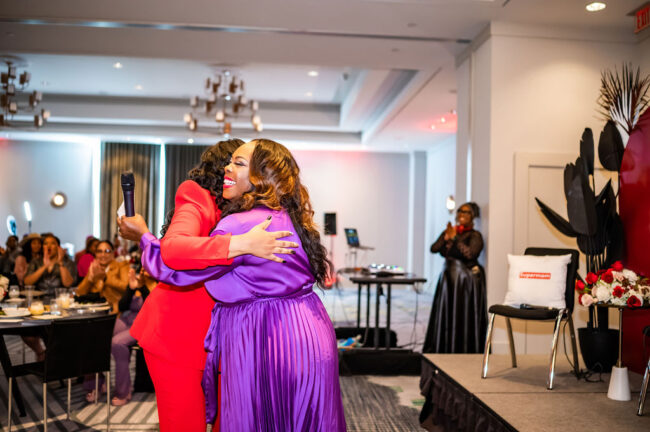 The finale event was the Supermom Comedy Jam!  First of its kind, dedicated to moms!  Featuring Supermoms, Mrs.EJ Speaks, Ashima Franklin, Randi Skye and Erica Duchess. I laughed so hard that I lost my voice! No one was safe in this show but it was all in fun.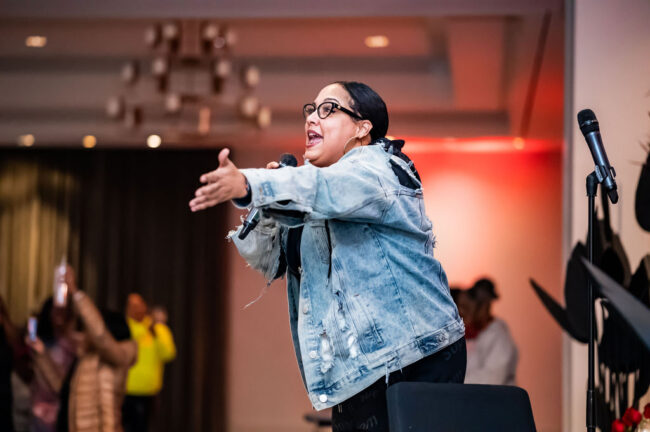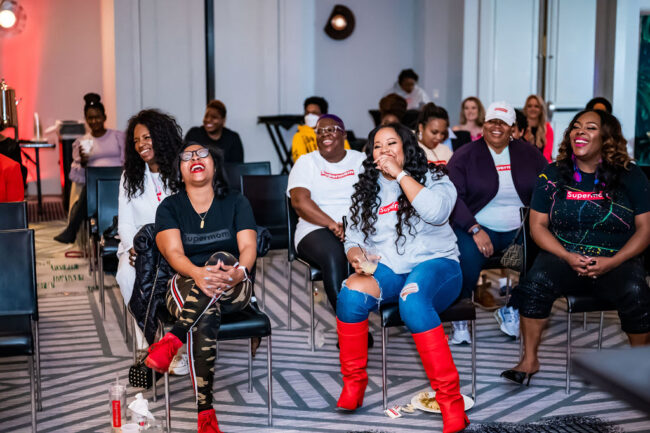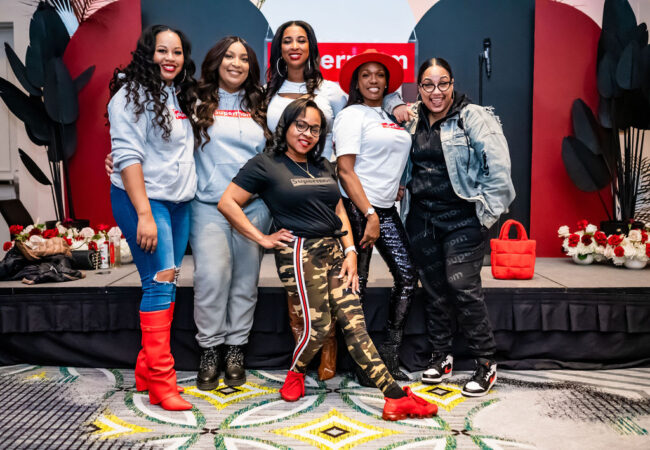 Everything was good from feeling safe from covid to the gut busting comedy to the deep conversations about being a mother. And all the great food ,I missed the workout but it sound like fun it was great!!!!

The event was SPECTACULAR! I got something I didn't know I needed. My soul was fed. Women in community, not competition!!

Everything! The speakers, the food, the workout (whew), the comedy show, the people, the location! It was all great. Words can't explain the overall experience. It was well worth it!

I really enjoyed the fact that it wasn't over scheduled. There was plenty to do without it being too much. The women in attendance came with good, relaxed and fun vibes which made talking to everyone enjoyable. I also loved that everyone had to get covid tested beforehand which made me a lot less anxious being in a large group.
I'm just so grateful that other moms trusted me with this event. No one knew what to expect. These moms spent their money, left their children, traveled to Atlanta to see what Supermom WKND is. Seeing the joy on these women faces made it all worth it.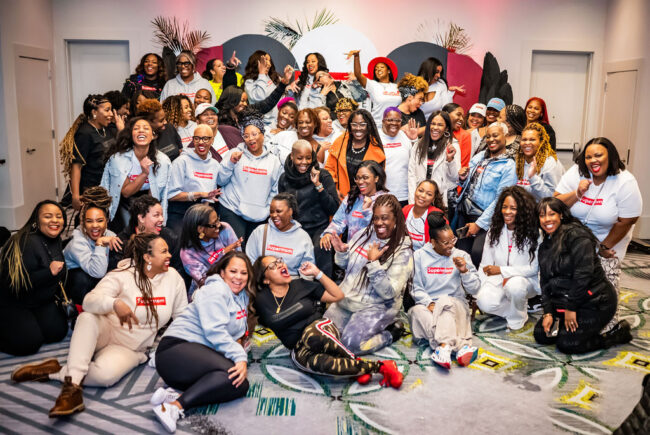 Also, thank you again to Blue Chair Bay Rum for trusting me and supporting this event. Blue Chair Bay Rum has a variety of bold Caribbean flavors to choose from. Please support this sponsor that is supporting us! Click HERE for store locations and recipes.