This week has been rough.  I had a cold last weekend and I guess I passed it on to Harper.  Her little coughs and sneezes hurt my soul.  But then her temperature started to rise and she became lethargic.  I took her to the pediatrician.  The doctor suspected she had a urinary tract infection.  Apparently baby girls can get them.  And it has nothing to do with dirty diapers (I clean my baby).  She gave her some antibiotics and I brought her home.  That night her temperature spiked again.  We were minutes away from heading to the emergency room.  Suddenly the fever broke.  First thing in the morning we were back at the doctors office getting blood drawn and shots.  My nerves have been a wreck!  Still waiting on some labs to come back.  I'm glad to report that my happy baby is back!  Praise God!  That's been my week.  I thought I would end the week by sharing my new favorite sweatshirt with you.  It has fringe on it!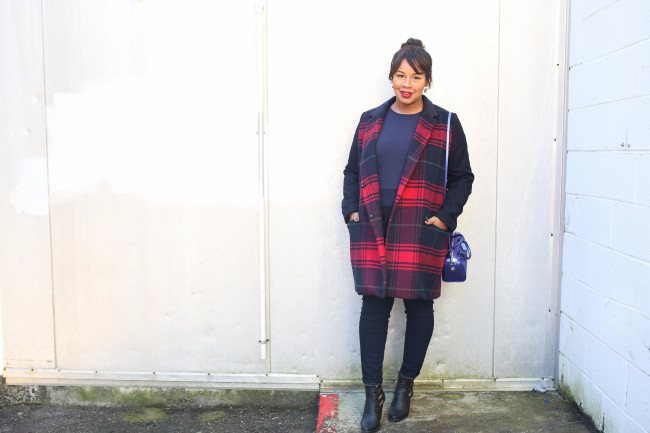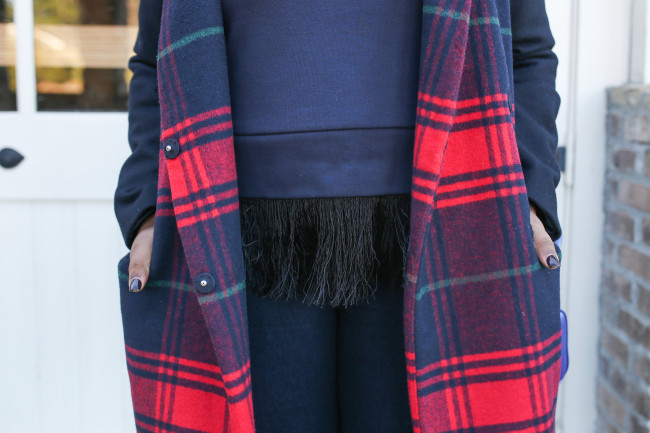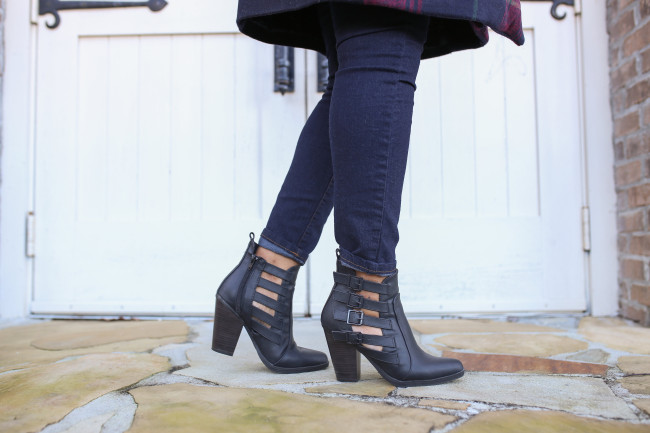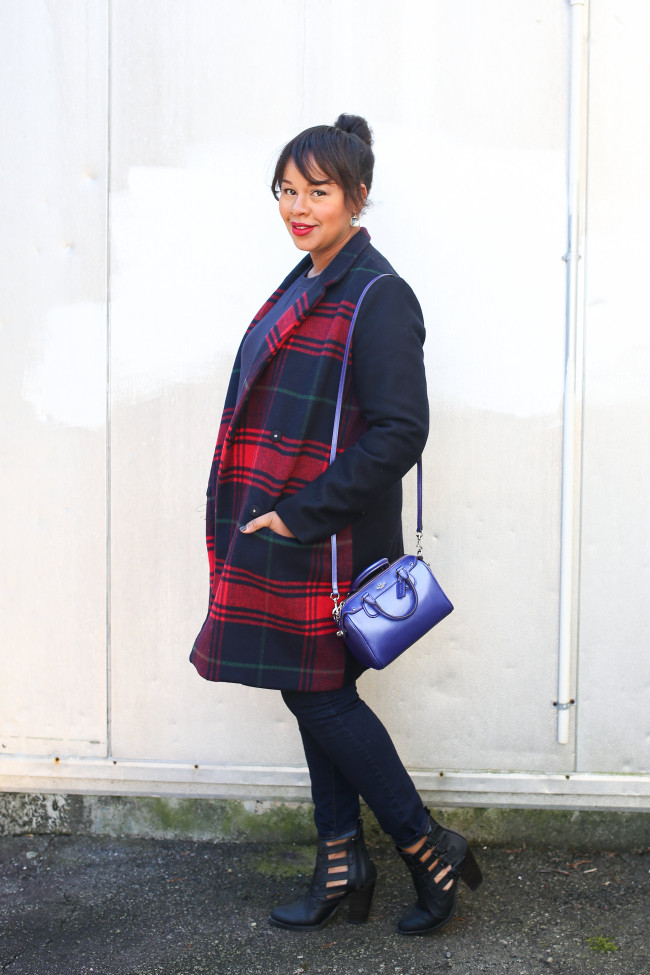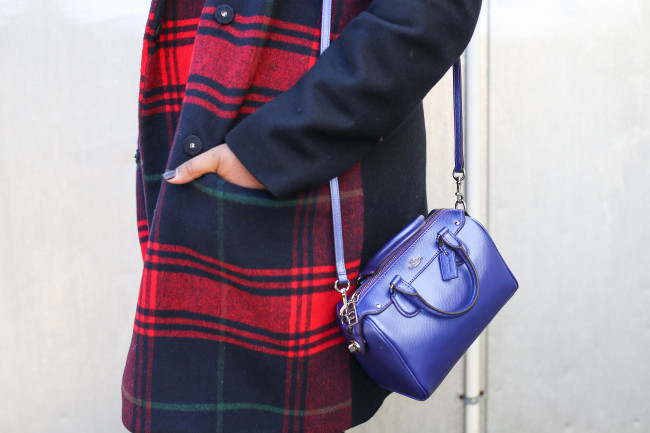 Fringe sweatshirt, J.Crew | Coat, Gap (similar) | Jeans, F21 | Bag, Coach Outlet | Booties, JustFab
A sweatshirt with fringe is like finding a small unicorn.  It was on super duper sale at J.Crew the day after Christmas.  I wasn't sure about carrying this Coach bag with this look.  I snatched this bag up on Black Friday at the Coach Outlet.  Peyton thought it was for her because it was so tiny.  It is small but it's perfect for me to stick in Harper's diaper bag and keep it moving.
I'm looking forward to the weekend.  Not that I'll get any rest since I have a newborn, but Mister will be home to help me out. Linking up with Monday Mingle.
Subscribe to Baby Shopaholic by Email to have FRESH posts delivered right to your inbox.