I'm still recovering from my action packed World Natural Hair Show weekend!  I haven't been on the go this much since I had Harper.  My sister Constance, who is a natural hair stylist, came to town from Indianapolis to attend the hair show.  The activities started on Friday with a meeting with buyers for the multicultural hair section in Walmart, followed by dinner.   Saturday, my sister and I attended braved the crowd of naturalistas for the hair show.  I was excited to see more vendors featuring products for kids this year at the hair show.  Check out my favorites.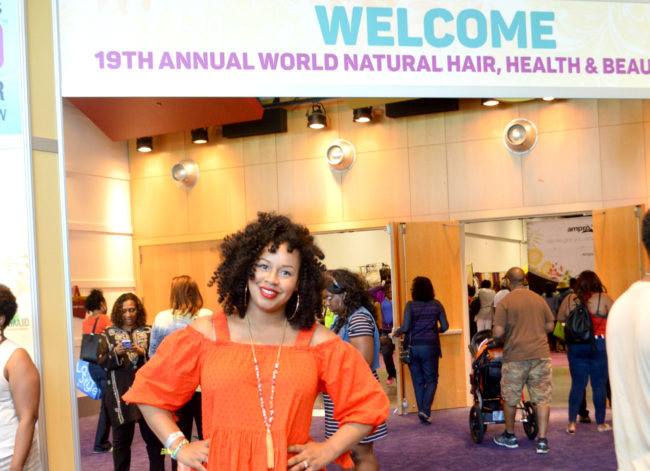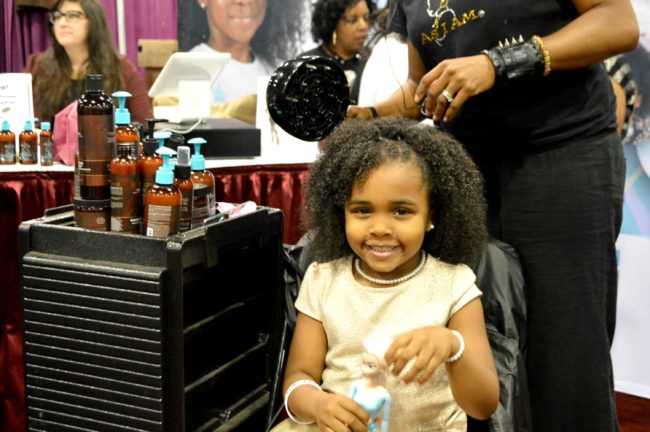 I recently discovered As I Am kids collection at Walmart called Born Curly.  That had the cutest little hair models to demonstrate their products.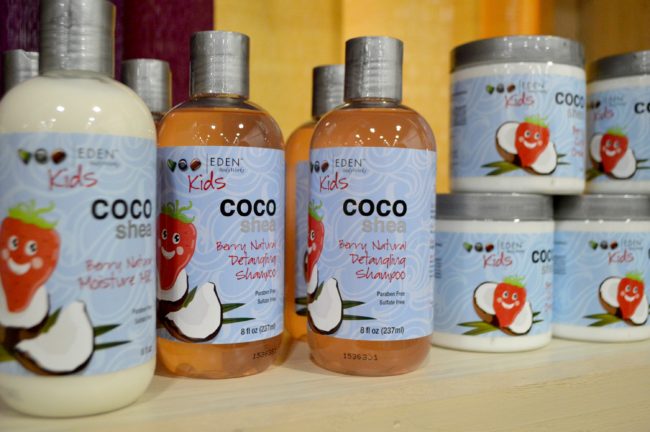 One of my favorite brands for curly kids, Eden Kids, was represented at the show.
I was super excited when I saw that Fro Babies had a booth at the hair show.  I follow their IG page @frobabies, that posts the cutest natural hair kids (including mine).  They were offering their collection of cute tees for babies, kids and adults.  Check them out HERE.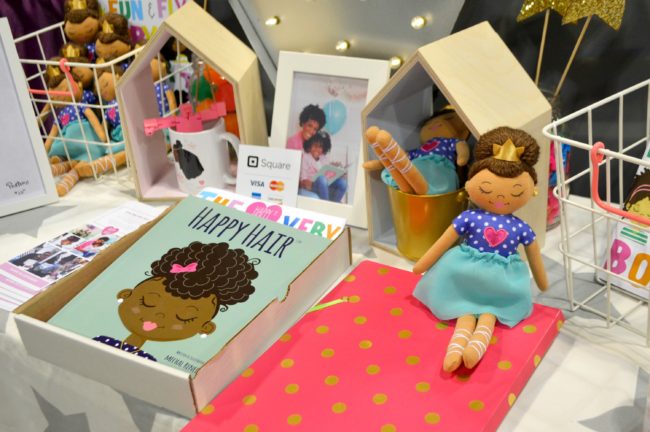 My favorite discovery from the hair show was meeting the creator of Happy Hair Shop, Mechal Roe.  Happy Hair Shop consists of a collection of books, dolls, mugs and activity books that have beautiful illustrations that look like Peyton.  When I showed Peyton the items I brought home Happy Hair Shop, her first response was "She has hair like me!"  It's important to me for my girls to see images that look like them growing up.  You can learn more about Happy Hair Shop HERE.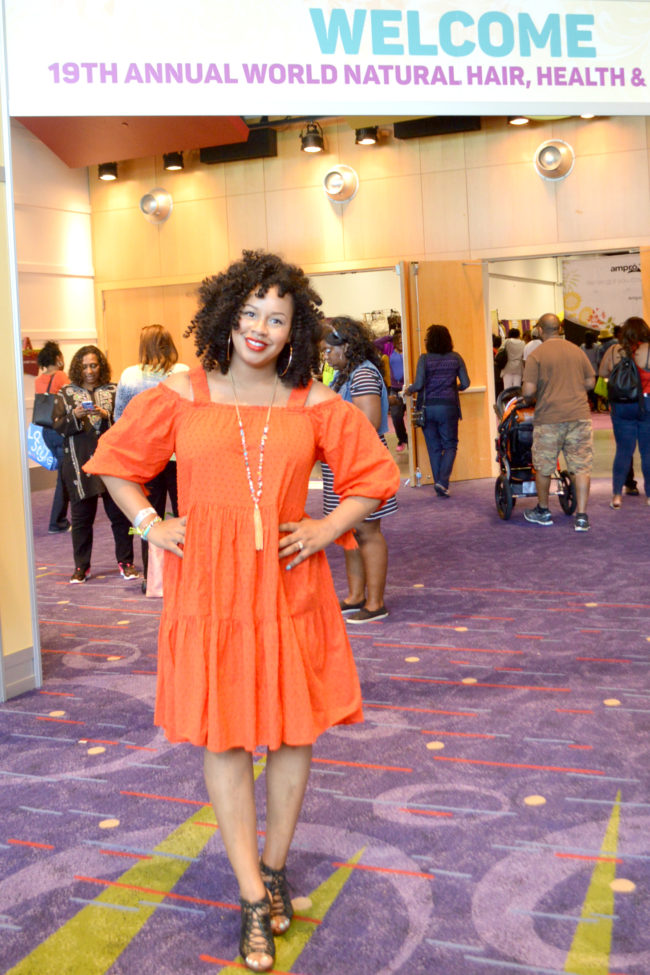 Dress, H+M $20 | Shoes, Jeffrey Campbell (old), similar | Necklace, Walmart | Hair, Latched + Hooked
I had a great time at the World Natural Hair Show.  I came home with lots of new product to try and some cute items for my girls.  I bumped into some blogging friends and met some new ones.  The natural hair show is really taking off! I'm looking forward to seeing continued growth with this movement.  In case you didn't know, this show is open to the public and anyone can attend.