Happy Black History month!  I see this year is gonna fly by.  It's already February and I'm still trying to plan out my year.  Trying to be smarter about what I commit to.  I also want to take a vacation this year.  Harper needs to put her piggies in the sand.  Meanwhile, it's still cold.  Cold weather lead to some serious style for Peyton in this Parisian Chic look.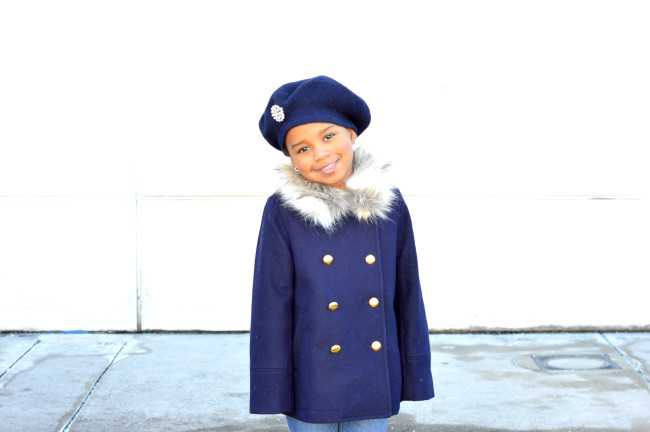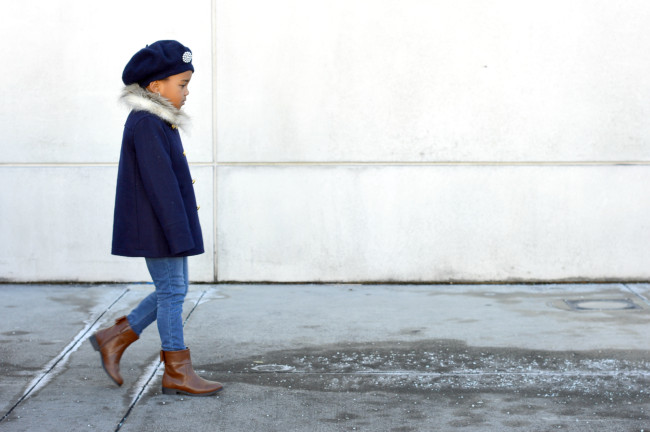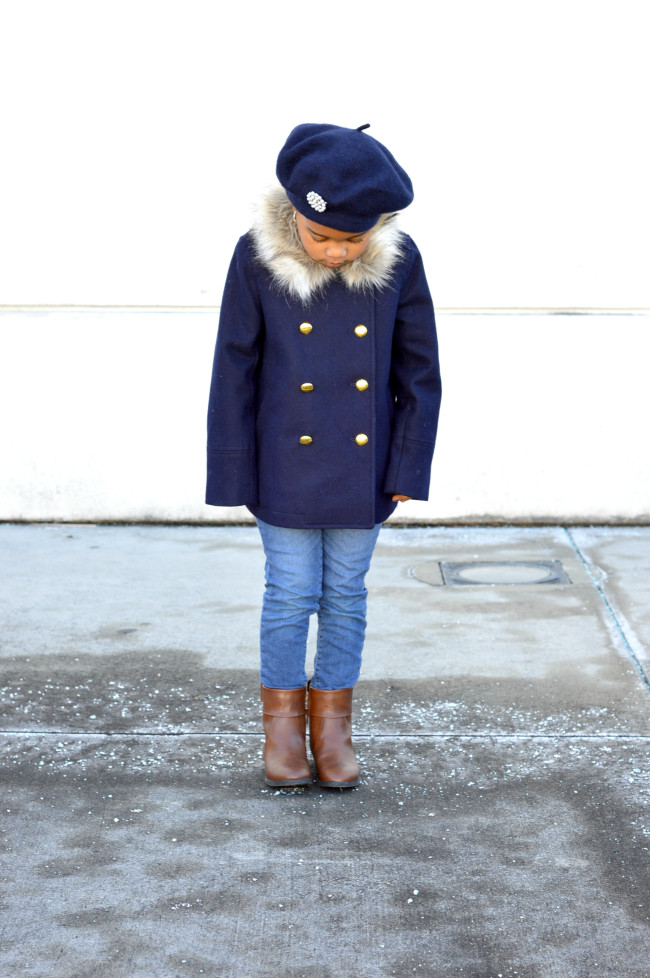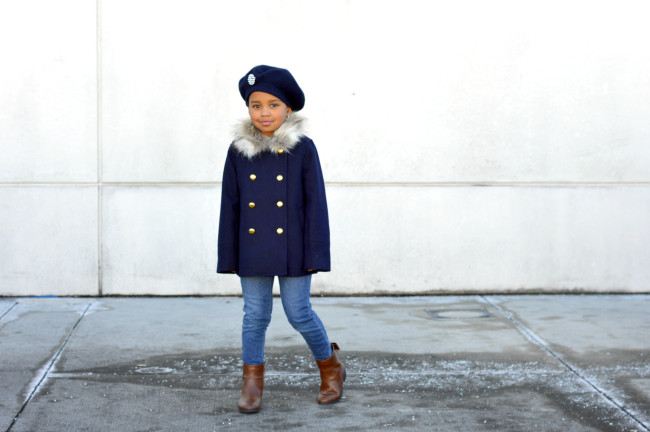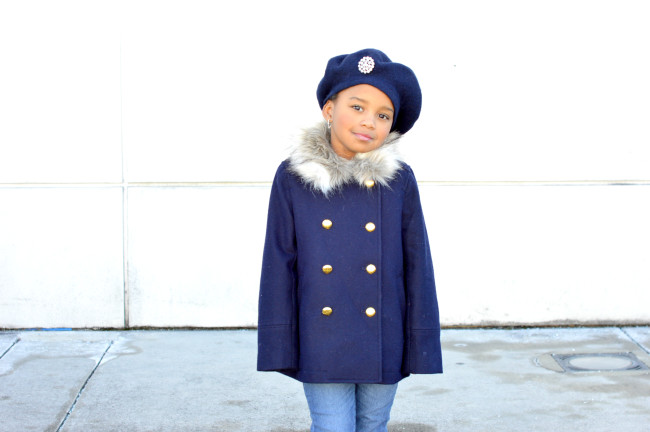 Coat, J.Crew Crew Cuts | Jeans, Joe's Jeans | Beret (broach separate) | Booties c/o Payless
I've always loved berets.  I actually picked this up for me at the beauty supply store.  It looked kind of small so I tried it on Peyton and it fit pretty good.  I added an old broach to give it that Parisian look.  This may be my favorite coat of Peyton's for the season.  I'm crossing my fingers that she will be able to fit it next year.  The coat is marked down even further so if you're interested in snagging it for your little one, grab it in a bigger size so she can wear it now and later.
Do you buy your kids clothes to just fit now or for later?
Don't miss a post! Sign up for delivery to your inbox HERE or follow on Bloglovin.