Peyton always asks what is my favorite color.  It's gray.  She doesn't really consider gray a color so she keeps asking.  I don't know why but my eyes always go to gray.  It's that perfect neutral.  A close second is black.  Totally embracing my two favorite colors in this last minute outfit I put together.  Of course, it includes my new Gucci belt.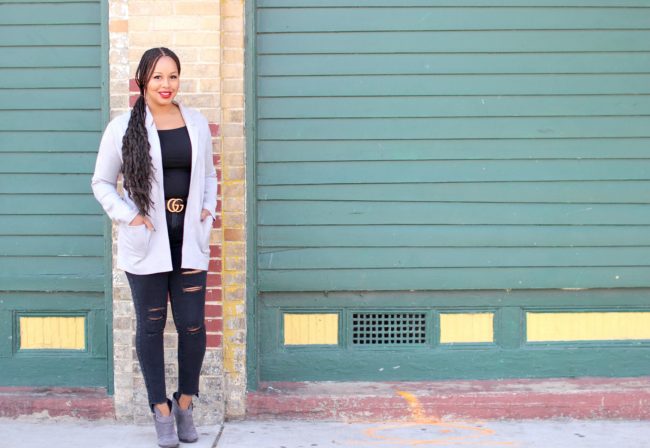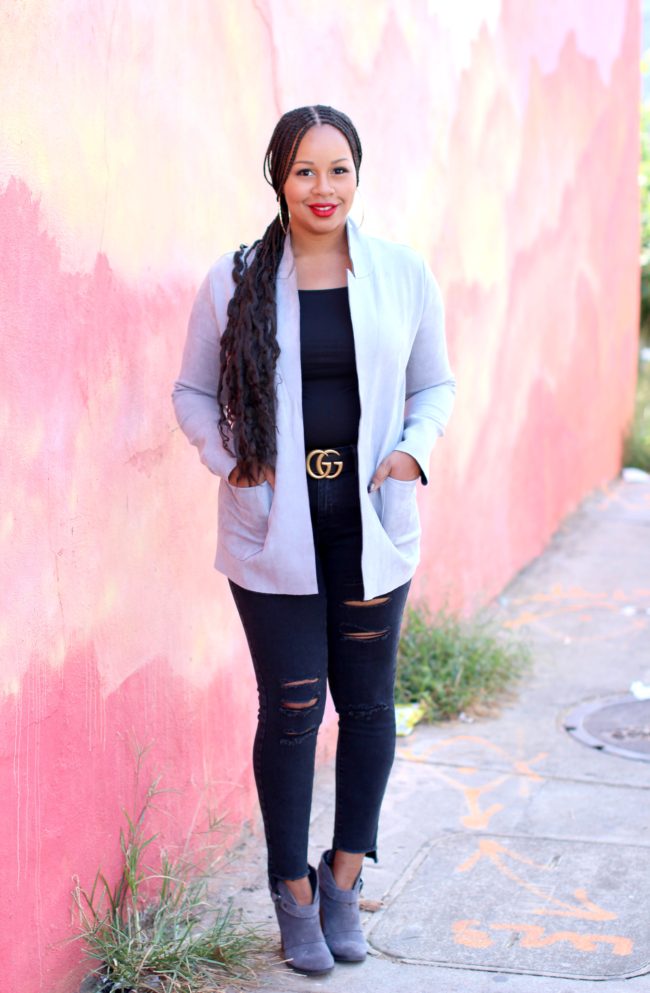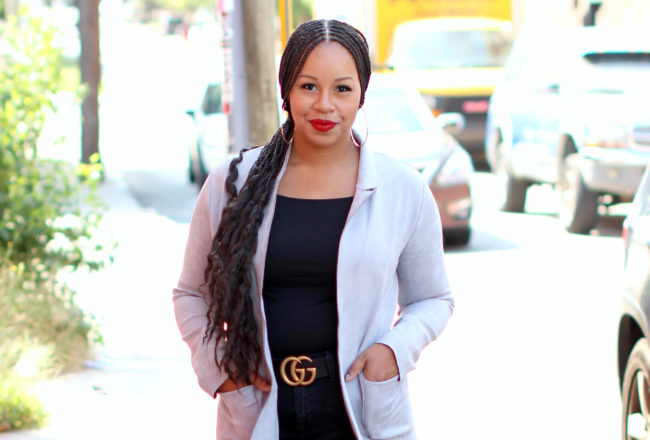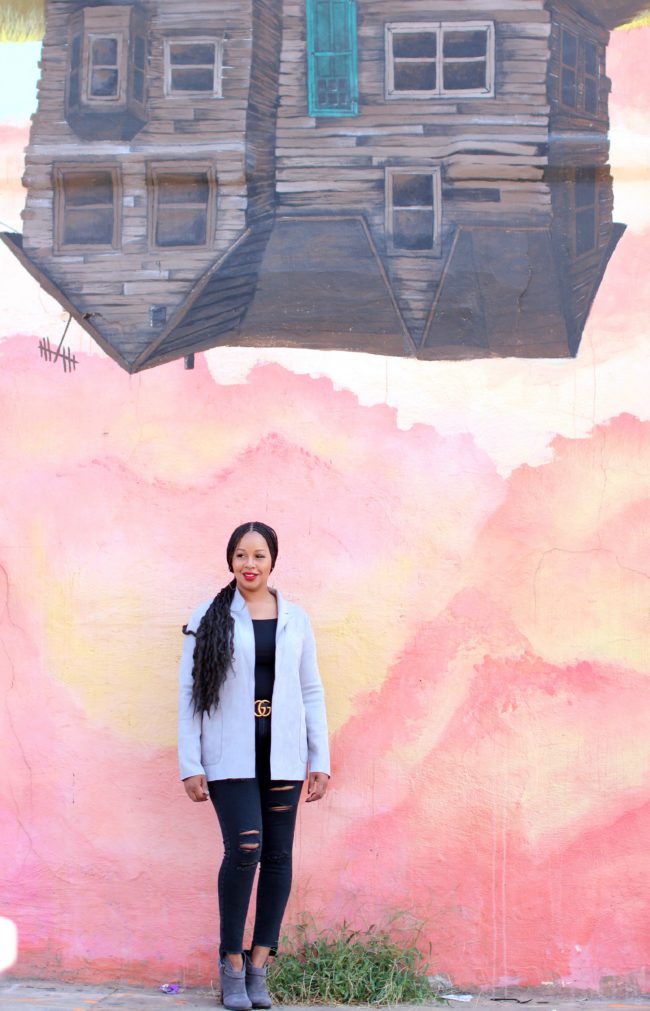 Blazer, Molly Green (similar) | Jeans, Target | Shirt, H+M | Belt, Gucci | Booties, JustFab (similar)
I picked up this soft blazer at a new store in my mall called Molly Green.  They have a cute boho-ish vibe going on with great prices.  Blazers are perfect to camouflage a thick waistline and thighs.  This Gucci belt is definitely motivating me to get serious about this waistline. Once I do, this belt will be working overtime.
I'm thinking I might repeat this look for Thanksgiving.  Let me know if you would be interested a Thanksgiving Day outfit inspiration in the comments.