Happy March!  Spring is almost here and we're stilling getting #OrganizedonFleek!  I started with my pantry (HERE) and under my kitchen sink (HERE).  I finally tackled my laundry room.  It was a functional mess, meaning it didn't look that great but I knew where everything was.  Check out my video showing my laundry room organization.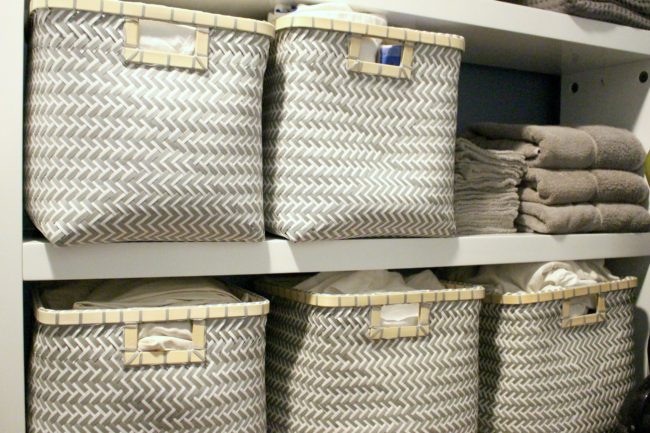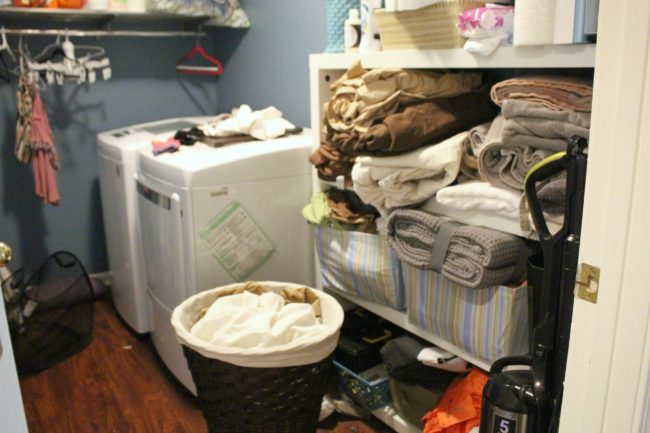 Here is my laundry room before.  Don't judge me!  It definitely could look worse but I couldn't take it anymore.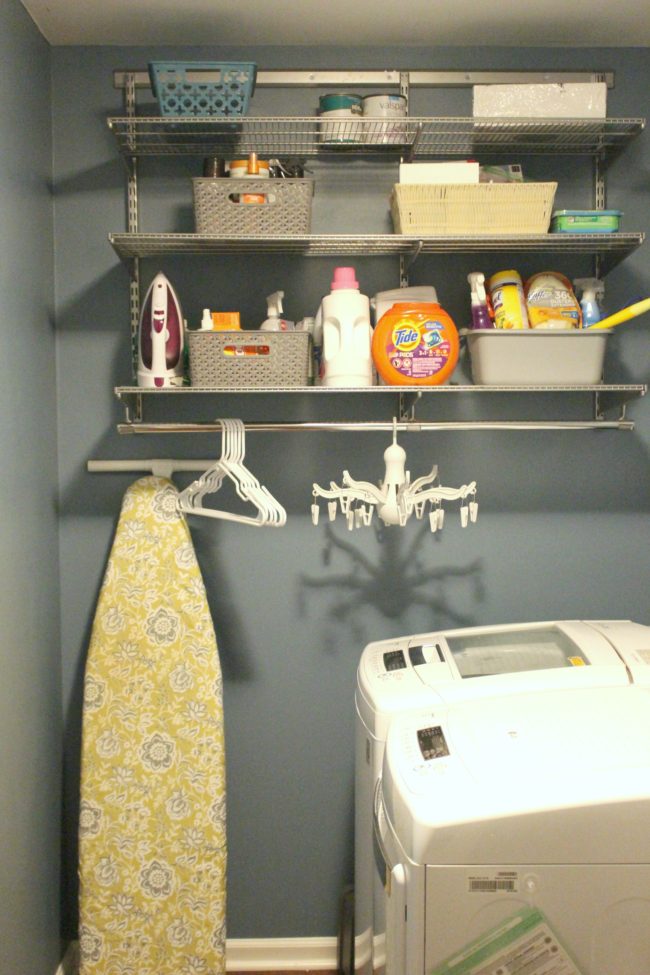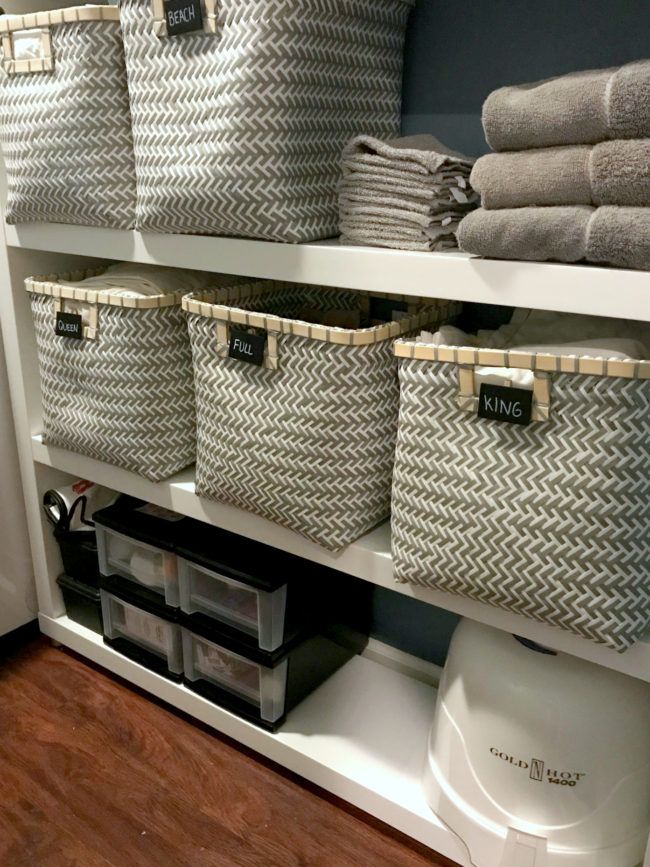 Dark gray plastic basket, Target | Gray and white baskets, Target | Wire basket, Target | Chalkboard clips, Hobby Lobby | Washer and Dryer, LG | Metal shelving, Elfa | Drying hanger, Ikea
What do you think about my laundry room makeover?  Organizing the sheets in the baskets alone is a game changer.
Want to join the #OrganizedOnFleek Challenge?   Join me and my partners, Danielle from The Style and Beauty Doctor and Mimi from Unlikely Martha (click on their names to see their first challenge).  Danielle organized her drawers (HERE) and Mimi organized her freezer (HERE).
#OrganizedOnFleek Challenge Rules and Info:
Must follow @babyshopa @stylenbeautydoc @unlikelymartha on Instagram
Follow the hashtag #organizedonfleek (click on the hashtag then click the "follow" button at the top)
Post your organization projects on Instagram! Upload NEW pics and/or videos to your IG of how you get organized (could be before and after, a photo of your organized kitchen cabinets, your dorm, your office, your car, whatever you choose). Just make sure all post include #organizedonfleek. The more posts the merrier! You can even post the stages of your projects, too. While we love for you to share on your IG stories with #organizedonfleek, those posts won't be included for a giveaway entry. Private accounts can't be considered for the giveaway.  Must be 18 or over and a US resident.
GIVEAWAY: We'll pick our faves each month through April. FOUR people will win a $25 e-gift card to one of our favorite home stores.