This post is sponsored by CVS. Thoughts and opinions are my own.
Welcome to cold and flu season! This is the time of year when moms' shirts double as tissues. Disgusting but we do what we gotta do right? We do our best to keep our kids protected but being around other kids with runny noses and coughs all day, a cold is bound to make its way into your home. Harper has already been under the weather once this season. Luckily no one else in the house caught the bug (knocks on wood). I'm excited to partner with CVS and their new exclusive brand, Live Better and share my tips to help you through cold and flu season.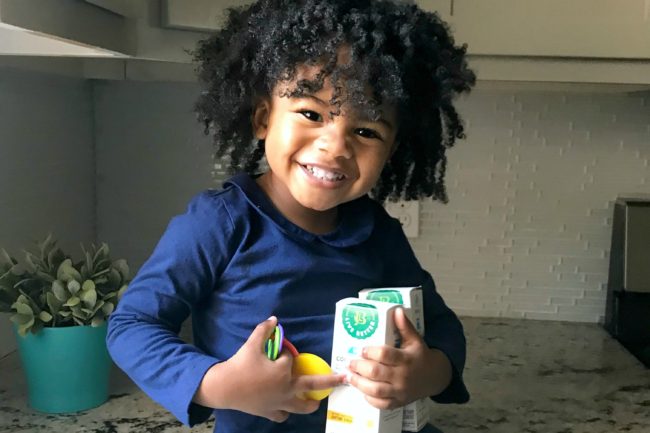 Check expiration dates. Active ingredients in medicine expire so you have to check. You don't want to discover that your medicine is expired when your child has a fever or a cough in the middle of the night.
 Stock up on medicine. Once you clean out your medicine cabinet, head to CVS and stock up on Live Better products exclusively for CVS. The Live Better collection includes cold/ cough relief and immunity support for both kids and adults. The brand contains no alcohol, artificial preservatives, dyes or flavors.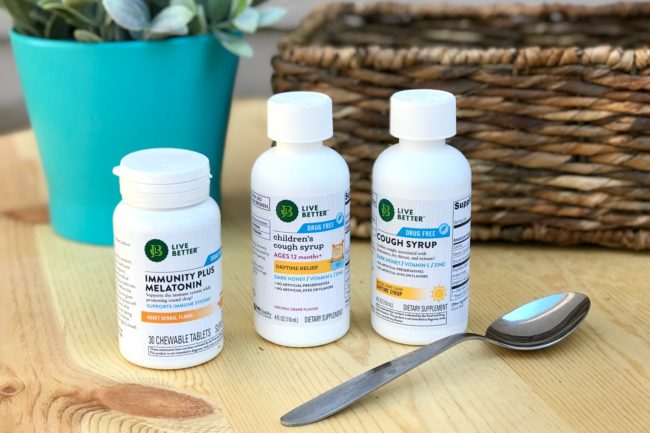 Wash your hands often. Encourage your family to wash their hands as much as possible. Wash you hand before meals, snacks, when you enter your home and before you leave. Keep plenty of hand sanitizer on hand with soap and water are not available.
Create a medicine station. Collect your Live Better medicines, thermometers, and medicine syringe for young kids and place them in a bin or basket. This will help you find everything you need when a cough breaks out in the middle of the night. Nothing worse than looking for a thermometer at 3am.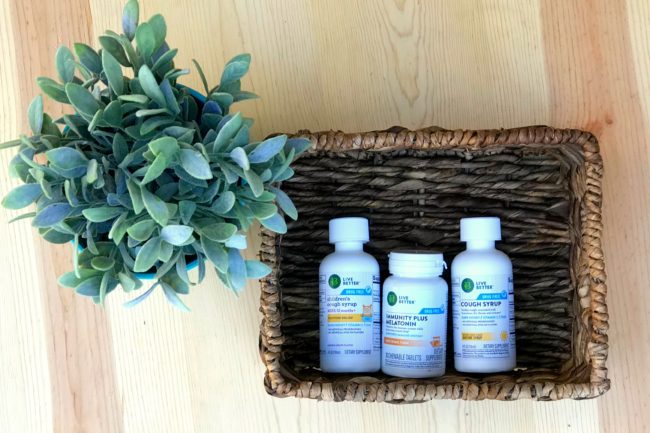 Wipe down toys regularly. Playdates can be fun but kids leave their mark everywhere.   Do your best to disinfect toys asap.
Layer on the clothes. Temperatures can vary throughout the day. Dressing your child in layers allows them to stay warm and remove items if it gets too warm. I suggest adding hoodies, sweatshirts, and flannels to their wardrobe.  Don't forget your hat!
Pay attention symptoms. Watching out for cold and flu symptoms early on can help speed up recovery times and keep others from catching it. When you hear a cough or a raspy voice start checking for symptoms. Using products like Live Better that help the body heal naturally can give you or your child early relief.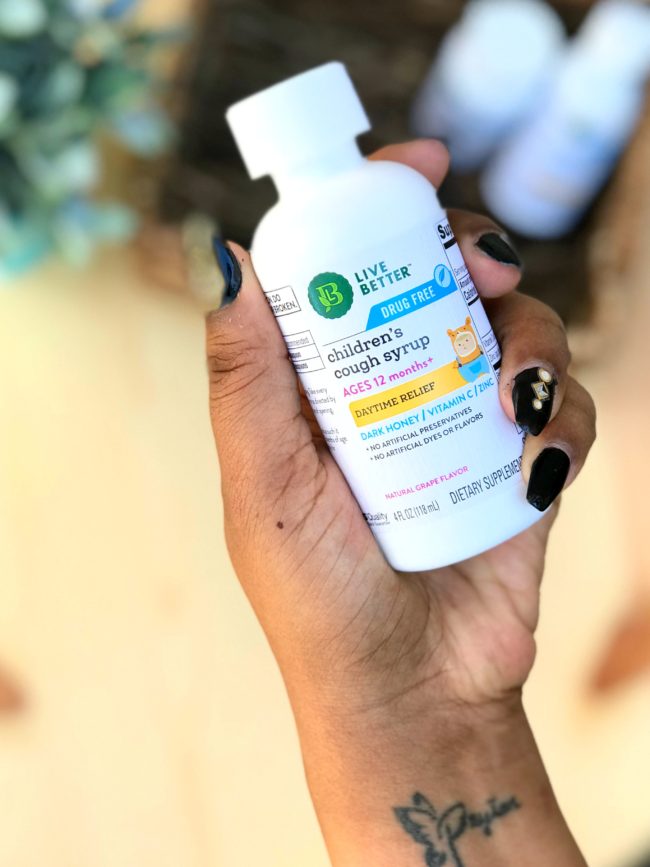 Use disposable cups. Using disposable cups at home and away will keep you or your child from spreading germs or getting them.
Stay hydrated. Drinking lots of water is great for your body in general. Staying hydrated helps rid your body of toxins and aids in recovery.
Get some rest. I've learned the hard ways that lack of sleep makes it easier for you to get sick. I'm speaking from experience but I'm sure there's some scientific research that goes along with this. Sleep does help you build a strong immune system.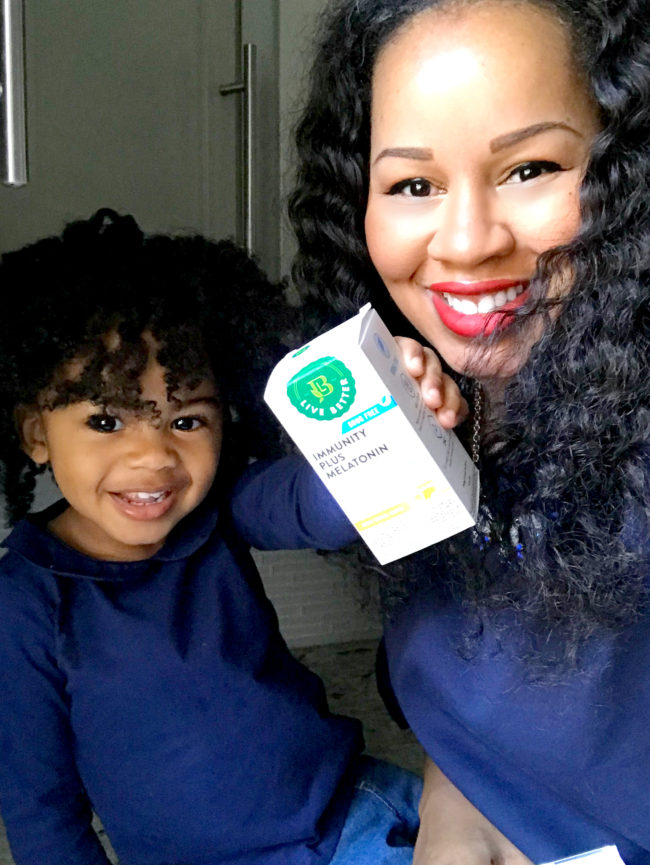 Please keep in mind that I am not a doctor or nurse, I'm just a mom with two kids and one of them happens to get sick pretty often. Having medicine like Live Better on hand makes it easier for me to nurse my family back to health. I love that these products are free of alcohol, artificial preservatives, and gluten. Debut products from the CVS Live Better line include children's cough syrup for 12 months and up, adult cough & throat daytime relief, and adult immunity & melatonin. More Live Better products coming soon to CVS for both kids and adults.
I hope these tips will help make cold and flu season easier for you and your family. You can find Live Better products conveniently at you local CVS and learn more HERE.
* Products in the Live Better line are not intended to diagnose, treat, cure or prevent any disease; statements regarding benefits of ingredients have not been evaluated by the Food and Drug Administration.