I hope you all had a great weekend.  Mine was awesome!  It was filled with hanging out with so many beautiful smart women.  Friday I chatted it up with a soon to be mommy friend.  Saturday I hosted a wonderful event at Neiman Marcus for Tata Harper. Sunday, Peyton and I attended the Be-You Empowerment Brunch by The Young Belle Project, an organization that empowers young teens to give them the essential tools they need for success.  Inspired, motived and encouraged are just a few words that describe this past weekend.  Just when I thought I had enough "empowerment" brunches under my belt, the Be-You Empowerment Brunch showed me that we can never have enough empowerment, especially for young girls.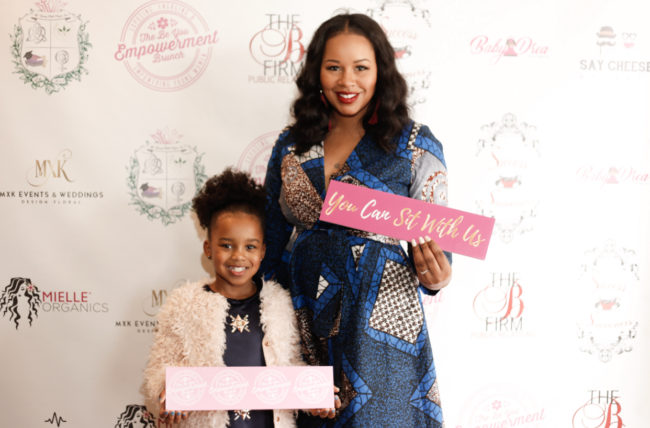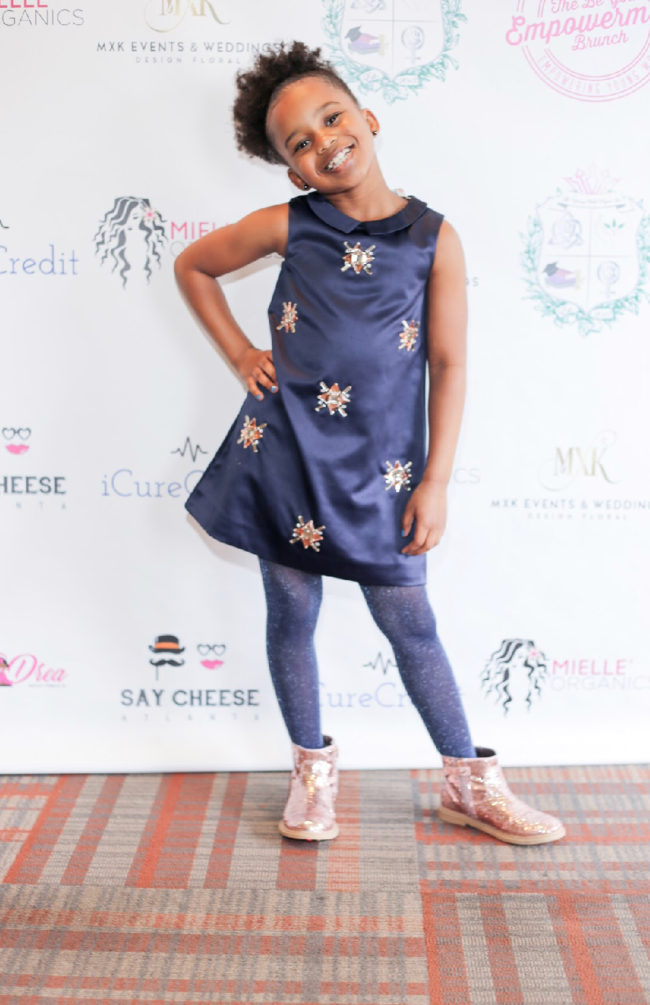 I was introduced to The Young Bell Project and founder Tiffany Brown a few years ago.  Since then I did what I could to support.  This year, Tiffany invited Peyton and I to attend.  Peyton's only 7 but she was so excited to go.  When we got home Mister asked her what did she learn.  She replied, "I'm a queen and even when people try to knock my crown off, I just put it back on and keep working hard".  I didn't think she was paying attention that much because her only concern was getting to the dessert table after the event.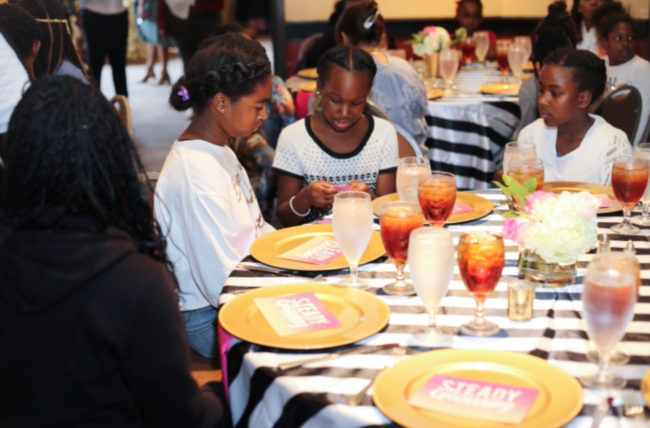 From the speakers, location, decor, and food, no details were missed.  There was a photo booth, DJ, dessert table, and wonderful gift bags for everyone in attendance. You can tell that Tiffany put her heart and soul into this event to make sure the young ladies in attendance had a top-notch experience.  These girls need to know that due to their current circumstances doesn't mean they can't pursue their dreams and passions.  When I was little I would love to have had the opportunity to attend an event like this.
It's important that we support organizations like The Young Bell Project and Be-You Empowerment Brunch.  These young girls need us.  If we don't encourage and empower them who will? After attending the brunch I am encouraged to get more involved with The Young Bell Project myself.  You can learn more about The Young Bell Project and how to support HERE.  Your help is appreciated.  You can also follow The Young Bell Project on Instagram HERE.
I also created a form if you're in the Atlanta area and would love to learn about exclusive events I'll be hosting or attending like this.  Click HERE to add your name and email to the list so you can be notified before everyone else.