I'm super pumped about Black Panther hitting theaters next week!  I've never watched a Marvel movie in my life and I'm excited that my first one will be Black Panther.  I can't image how Marvel and comic fans are feeling right now.  To see a superhero and a cast that looks like me, I'm here for it.  And… the movie drops in Black History Month.  I purchased our tickets last month.  Now, what to wear?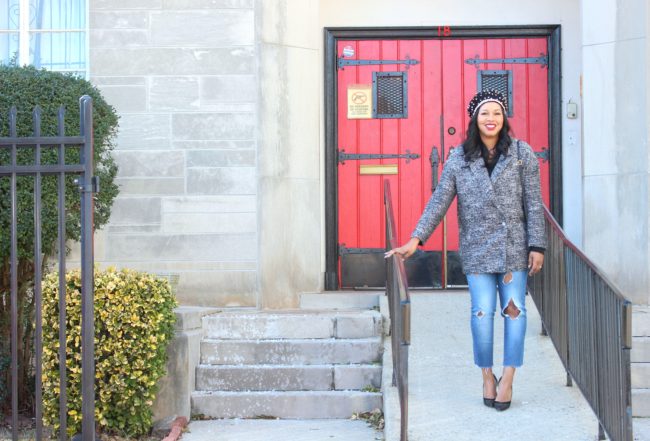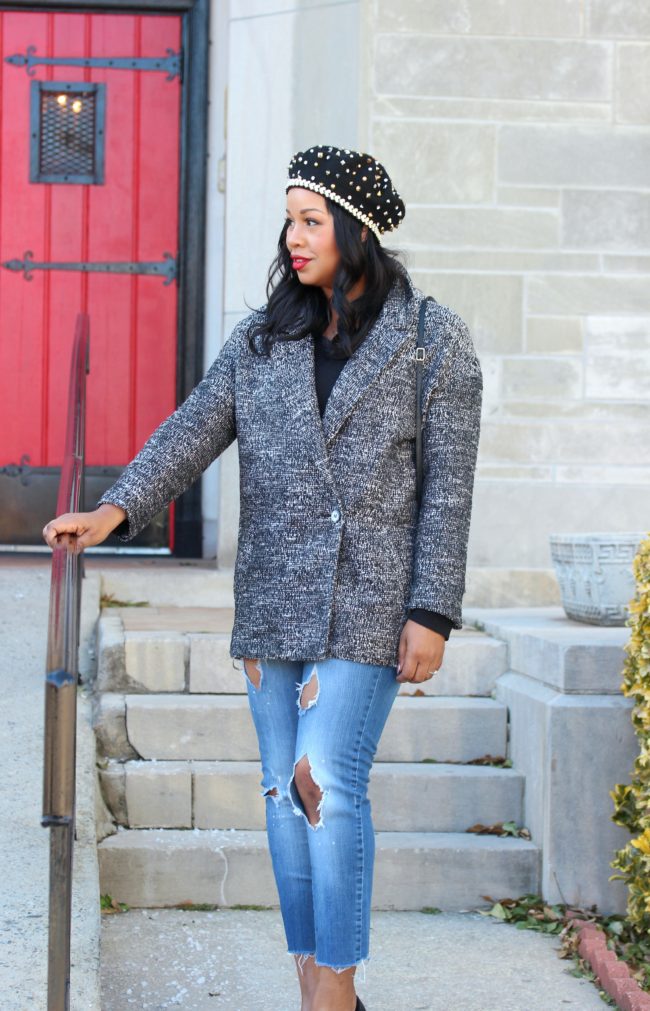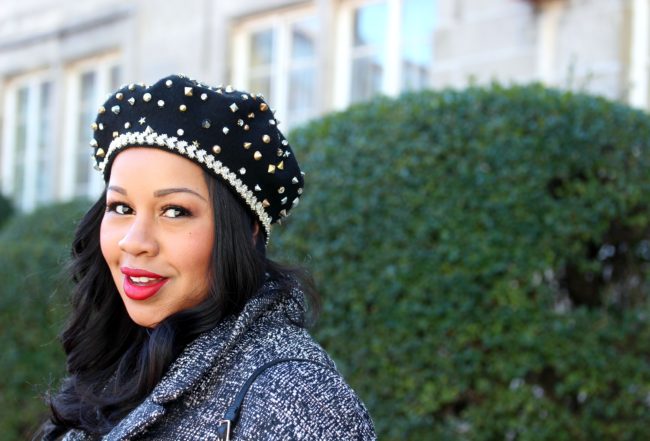 Blazer (similar) | Hat, from local boutique (similar) | Pumps, Gucci (similar)
This outfit is totally giving me 1960's Black Panther Party meets Black Panther Marvel vibes.  I found this blinged out beret at church lady boutique in Atlanta.  Y'all know I grew up COGIC so this beret full of rhinestones and studs was calling my name.  I can't remember the name of the place but it's in the Chattahoochee area in Atlanta but you can find cute similar one HERE.
Are you excited for the Black Panther Movie next week?