I'm going to go ahead and crown myself as the queen of last minute DIY gifts.  Most kids have their Valentine's Day parties this week.  Of course I don't have my stuff together and there is nothing cute left in the stores.  I headed to my favorite spot, Dollar Tree, to make a gift for Peyton's teachers for Valentine's Day.  This DIY box of chocolates may be the easiest, cheapest and cutest gift that I have put together thus far.  Get your keys and pocketbook ready to head out to the dollar store after reading this post.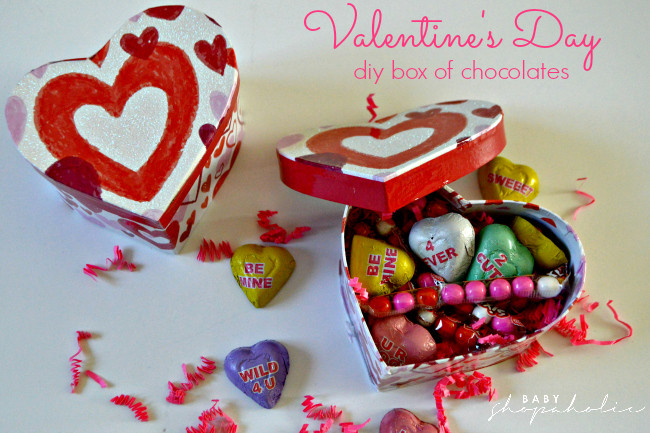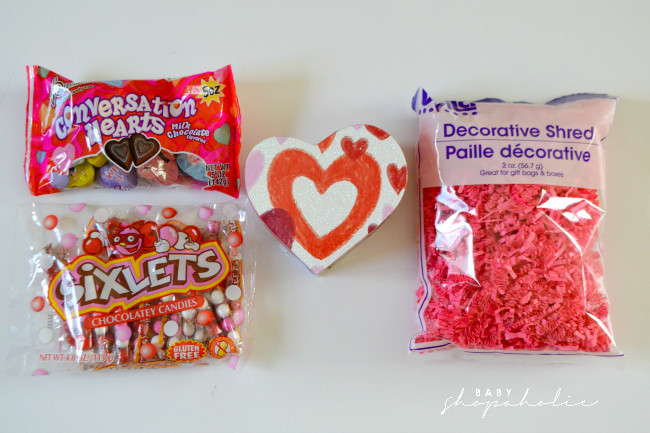 Peyton has two teachers that need gifts.  I picked up 2 bags of chocolate (wrapped) candies, two small heart shaped boxes and some decorative shred.  Five bucks and I had what I needed.  Fill half of the heart box with shred.  Then add the candy.  Try to mix up the colors.  Put the top on the box and your done!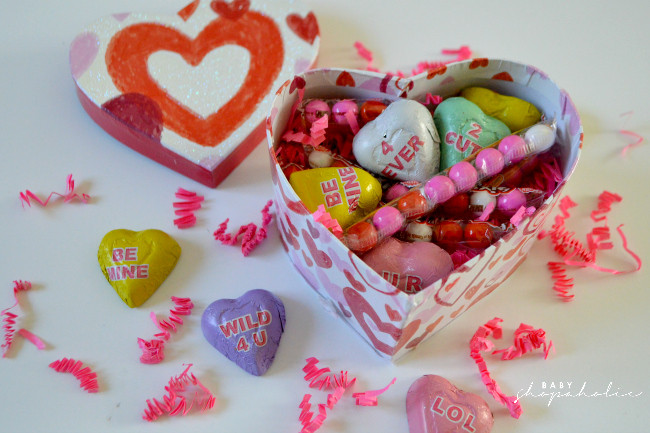 How easy and cute is this?  Personally, I would rather receive this box of chocolates instead of the stuffy kind with mystery candy.  This gift is not limited to teachers.  Fill boxes with your loved ones favorite candies.  If you need more Valentine's Day ideas, check out my Gift in a Jar post from Christmas.  You can make that work for any holiday.  Click HERE for that post.
What do you think?  Will you try this DIY Box of Chocolates?