I can't believe how fast this year has flown by.  Memorial Day is almost here and Peyton's last day of school is tomorrow! I'll be the mother of a 1st grader!  Make it stop!  Memorial Day weekend starts the season of All White parties.  If you received an invite to Puffy's all white party in the Hamptons, I'm here to help you out.  Instead of rocking a plain white dress like everyone else, I've found some mom friendly all white looks for inspiration.  The best part is you probably already have these pieces in your closet.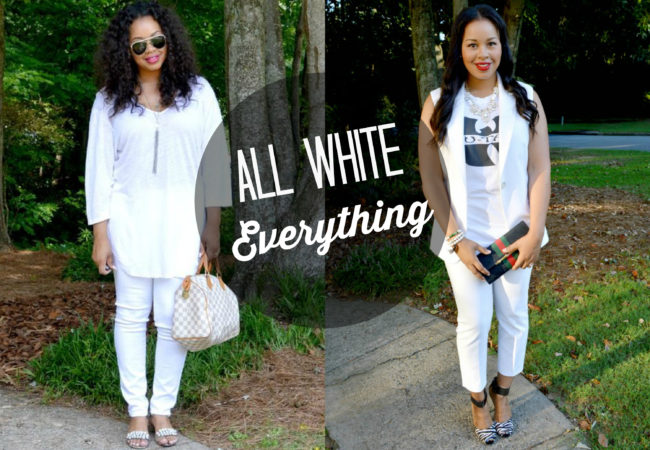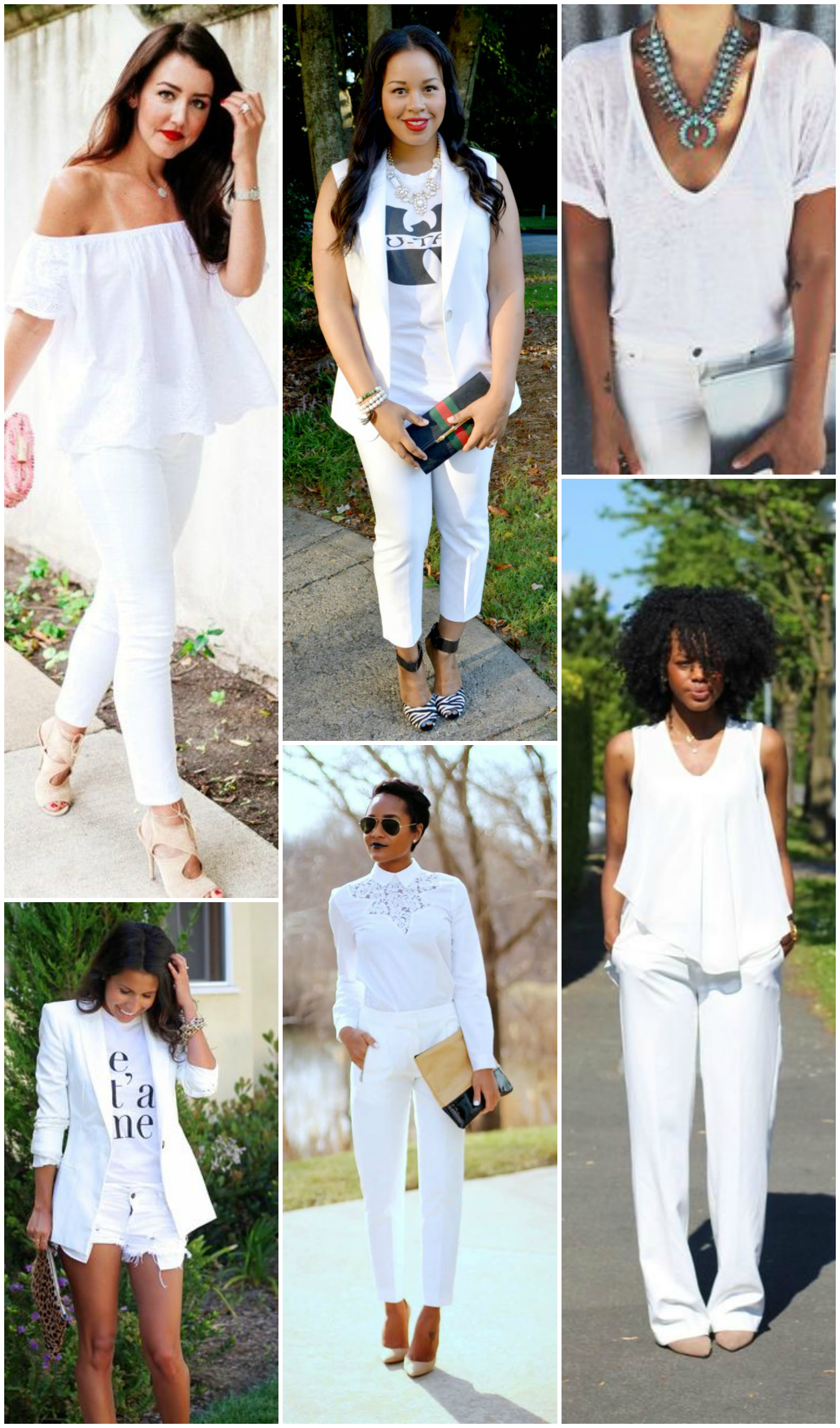 Images via Pinterest
Start by taking inventory on all the white pieces you own.   Look for white jeans, pants, shorts or skirts in your closet.  Pull out your good white tees and button downs because we all own those.  If you have white blazers, that's a plus.  Start trying on pieces together.  Make sure the whites match.  If one piece is yellow'ish, let it go.  Add a statement necklace and some fun sandals and your ready to go.  Easy breezy!
What do you wear to All White Affairs?  Which look would you rock?