Before I got pregnant I was planning on making it my business to focus more on anti-aging beauty and skin care products.  Last week I celebrated my 37th birthday.  Yep, I'm creeping up on 40.  I plan on hitting my forties looking extra fine but there are a few areas of concern that may giveaway my age.  For the next 8 weeks I will be using the Tria Age-Defying Eye Wrinkle Correcting Laser to help with lines around my eyes.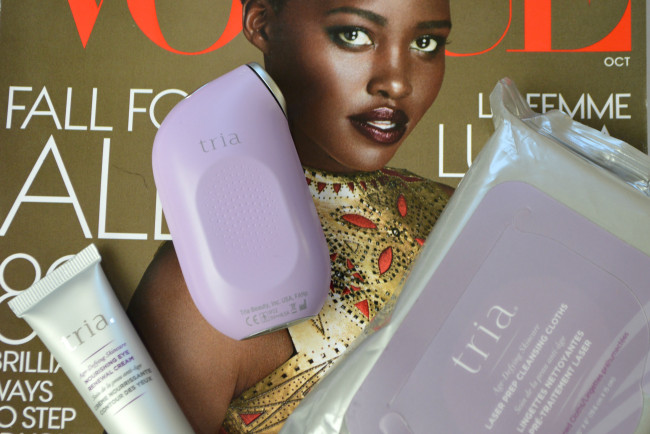 You guys know I love beauty gadgets!  The Tria's Age-Defying Eye Wrinkle Correcting Laser is FDA-cleared device for at home use.  The correcting laser is recommended to help diminish wrinkles and fine lines around the eyes.  Reviews suggest in just 2 minutes a night over 8 weeks you will see results.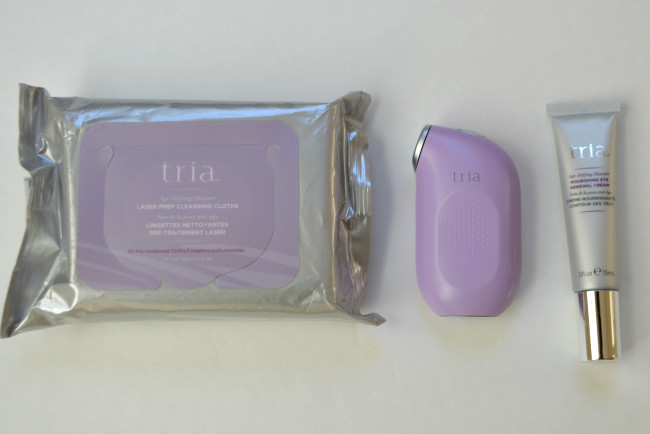 For my Age-Defying Eye Wrinkle journey I will be using the Tria laser along with Tria's laser prep cleansing prep cloths and nourishing eye renewal cream.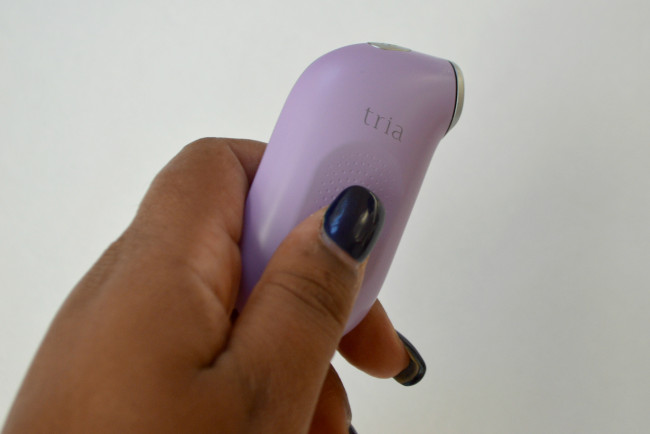 I was really surprised at how small this beauty gadget is.  Very discrete.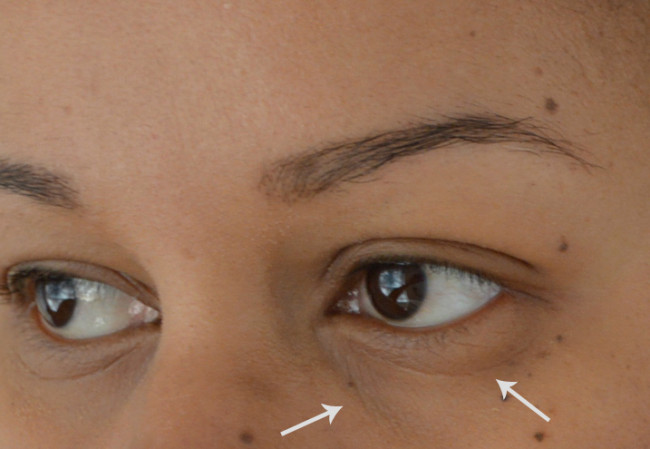 Don't mind my dark circles and all my moles but I wanted to share my "before" eyes before I start my Tria journey.  As you can see I have a deep crease under my eyes that I would like to diminish.  Not sure if it's because I'm sleep deprived, but I noticed some additional under eye lines.
I'm excited to be able to work on my problem areas in the privacy of my own home for a small fraction of the price it would cost to see a plastic surgeon.  I may have a new baby but I know I can find two minutes a day to work on me.  I will be reporting back in about 8 weeks to share my results with you guys.  You can click HERE to learn more about Tria's Age-Defying Eye Wrinkle Correcting Laser.
*I received the Tria device for review purposes.  Thoughts and opinions are my own.