Happy Holidays!  I hope you all had a very Merry Christmas.  Our Christmas was great.  I spent the day in my sweatpants playing with my girls.  Unfortunately we had a death in the family the week before Christmas.  The home going service was held up north so Mister and couple other family members hit the road Christmas night and I stayed behind with the kids.  As the year of 2016 comes to a close, I've been reflecting on what a crazy year it has been.  The girls new sweatshirts from Pint Size Faith is a friendly reminder that Jesus is the major key.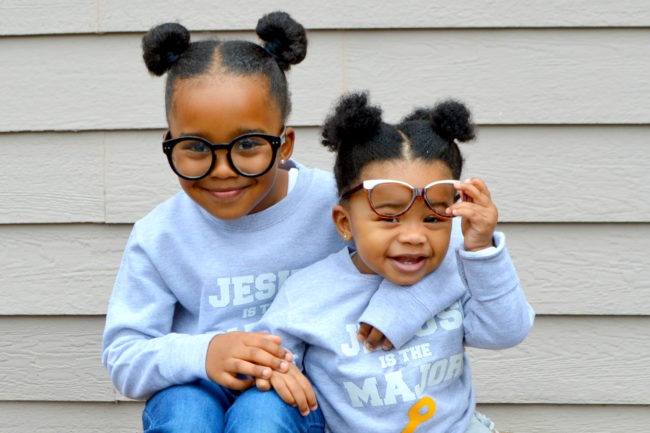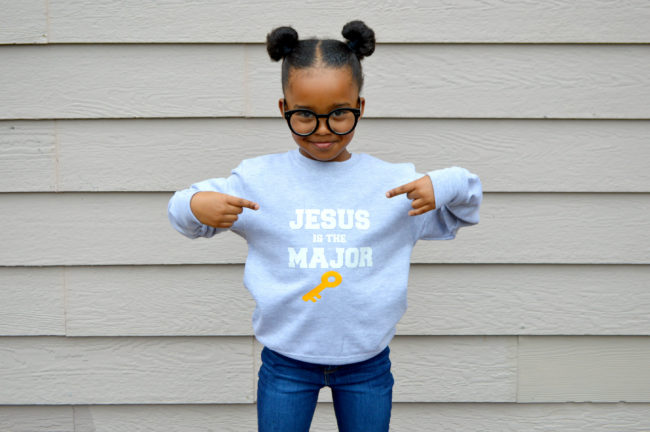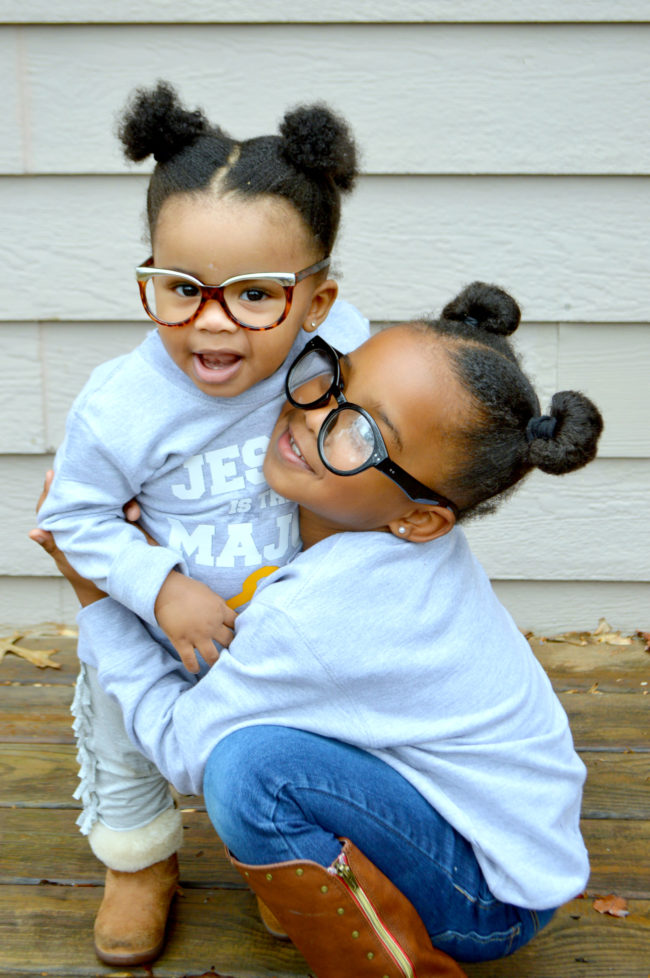 Shirts c/o Pint Size Faith
Peyton: Boots, Target (old) | Jeans, OshKosh
Harper: Ugg boots, Zappos | Pants, Carter's
I'm going use the rest of the week get clean, reflect, plan and set goals for my new year.  Just because the year may not have went how we expected doesn't mean we have to give up.  We just need to put God first and keep fighting.