Harper celebrated her 4th birthday a few weeks ago at the NEW Tumbles in Johns Creek. Harper was one of the first to have her party hosted by Tumbles' new facility in Johns Creek, GA. This highly anticipated learning playground just opened a month ago. To say Harper and all her guests had fun is an understatement. I wanted to share more details about Tumbles and how they are different from other indoor playgrounds.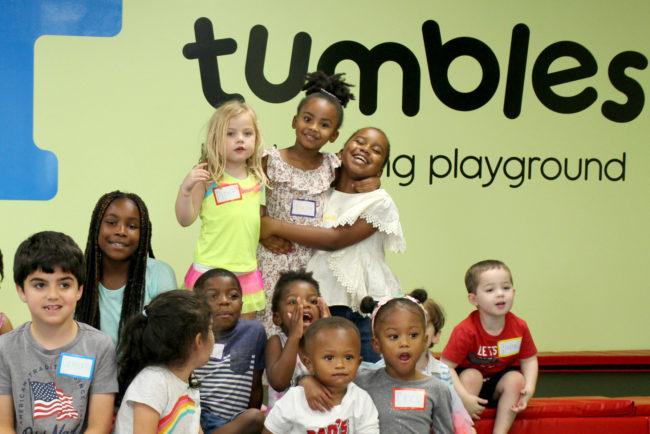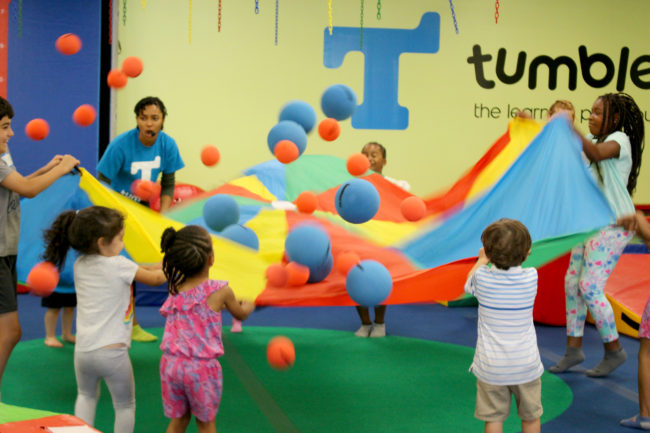 Tumbles' mission is to help shape bodies and minds of the future with their learning play activities. The team at Tumbles was great at keeping the kids engaged with all the activities. Tumbles kept the kids thinking an moving. The kids at Harper's party were between the ages of 1 and 10 years old and they all had a ball.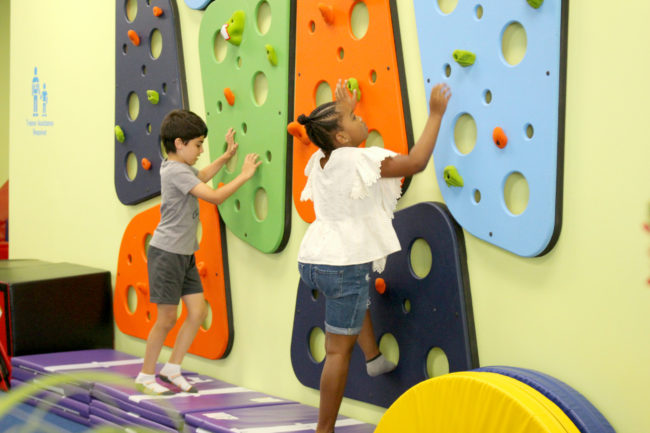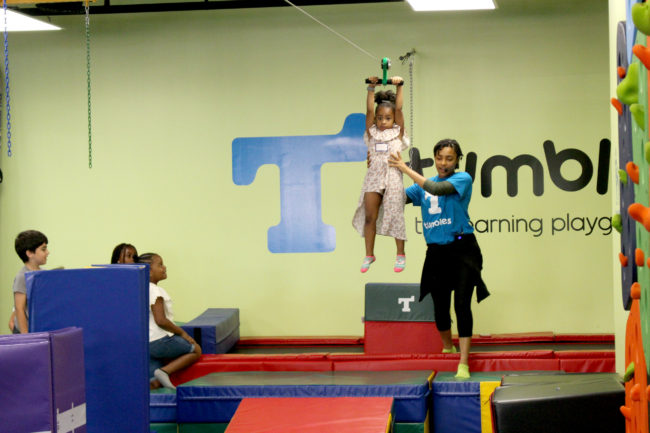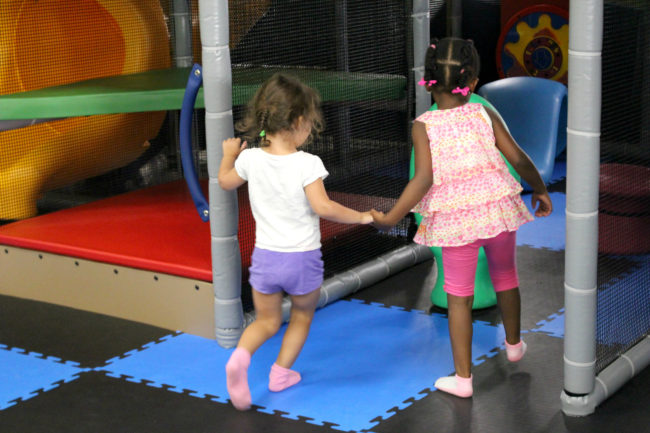 In addition to parties, Tumbles offers gym classes, has an indoor playground and STEM classes! The STEM classes are held in the Tumbles interactive STEM room. Some of their current STEM class offerings include Magic or Science, Destination Constellation and Dino-Mite Dinosaurs. What a great incentive to encourage kids to learn and play at the same time.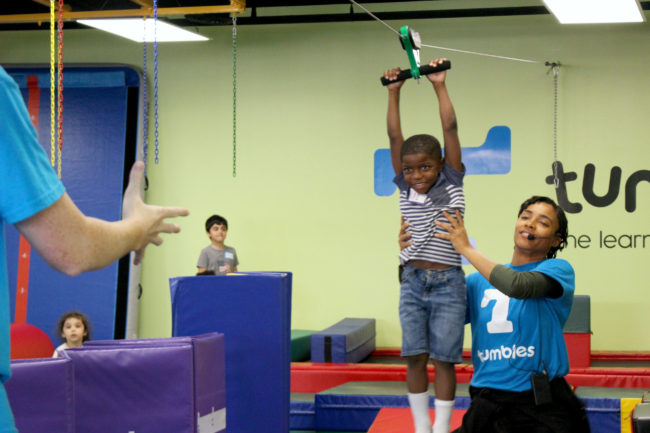 There's nothing better than having someone else keep the kids occupied while the parents were able to socialize.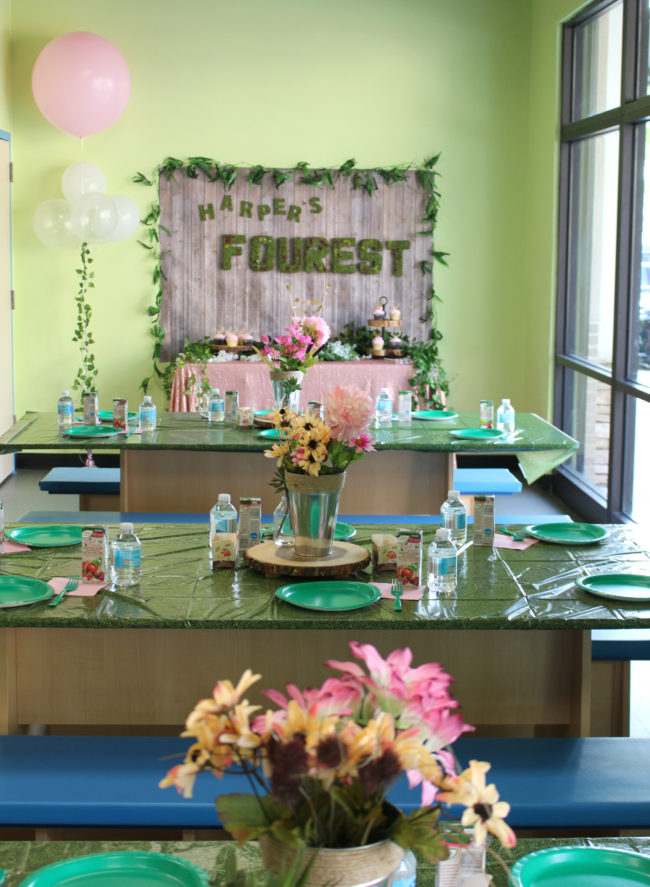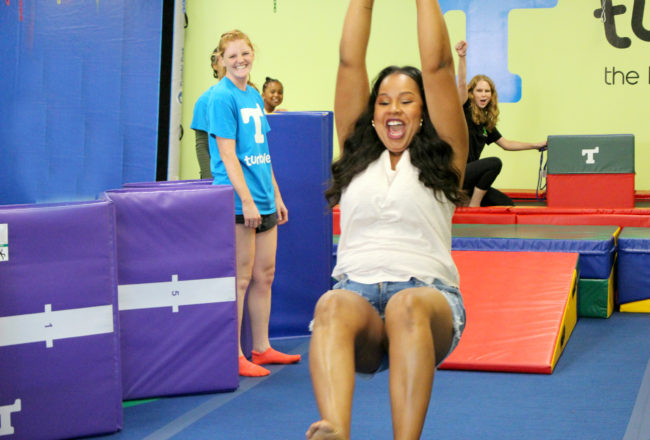 I may have had just as much fun as the kids at Tumbles. I had to test out the zipline to make sure your kids are safe *wink*.
I'm excited to have such an incredible place that helps kids learn while they play. The entire staff was awesome pretty taking care of just about everything.
If you live in the Atlanta area make sure you check out Tumbles of Johns Creek for classes or hosting your child's next party. Make sure you follow Tumbles on Instagram and Facebook for special events. They have a fun Parents Night Out right before Halloween. Click HERE to learn more!