Please say a prayer for me because I don't know how I'm going to make through the summer pregnant.  Temps have been reaching the 90's in Atlanta and I'm already struggling to stay cool.  I usually don't like having all of my big arms out.  I got over that real quick.  So you will see my guns out for the next couple of months.  I've been staying cool in this cute, non-maternity dress that I picked up from H+M.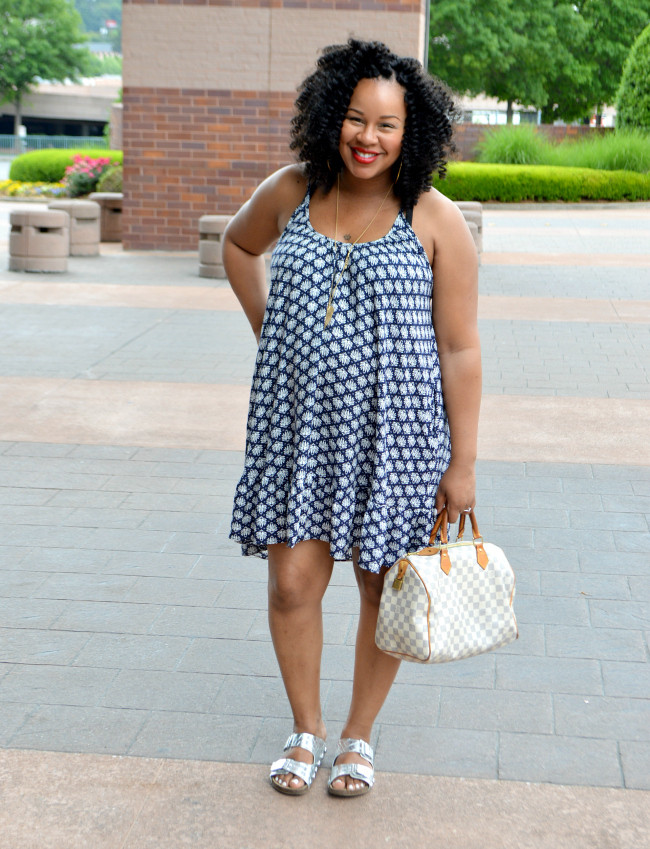 Dress + necklace, H+M | Sandals, Target | Bag, LV | Hair, Curlkalon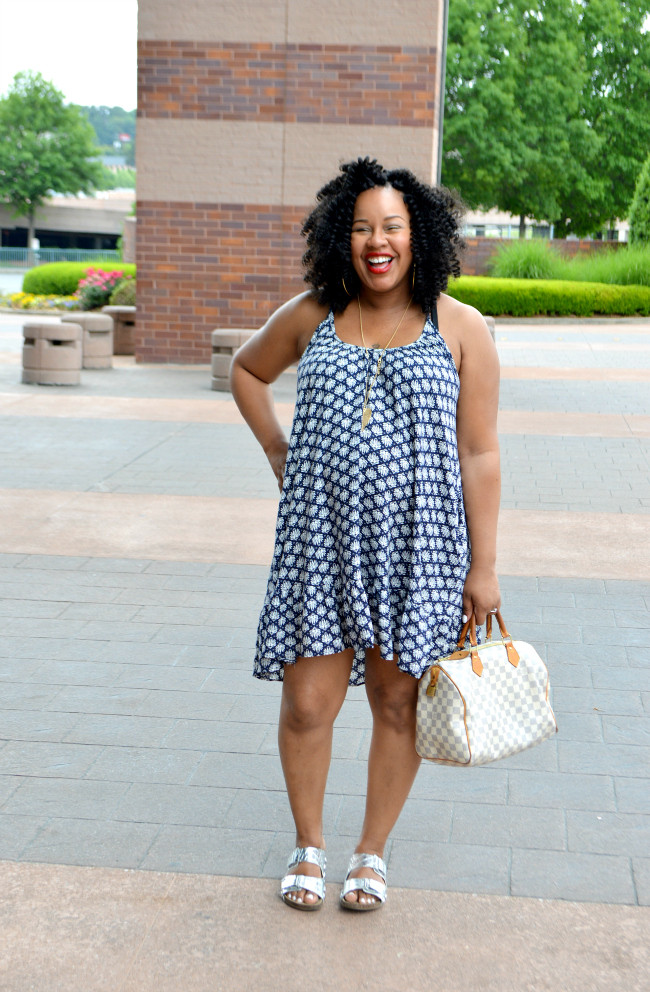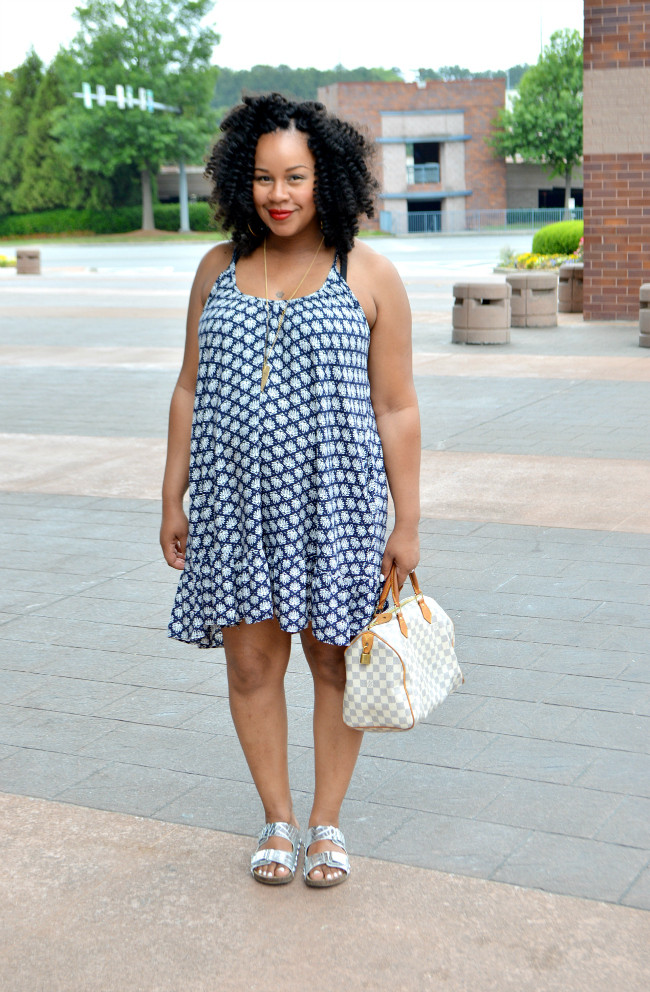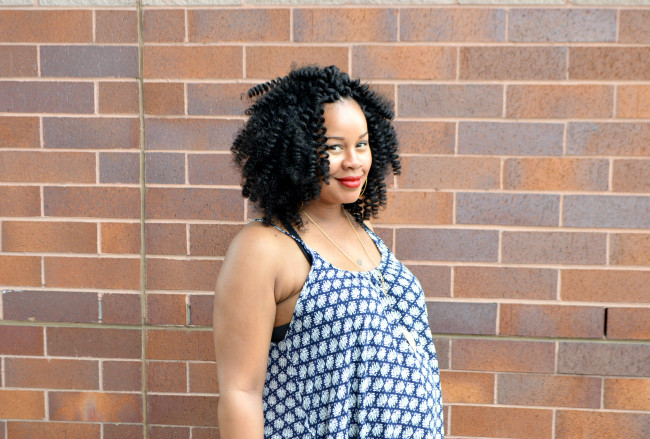 I love that there are clothes out there that pregnant women can wear with out being forced into limited amount of maternity clothes available.  I'm still in love with my new Curlkalon hair!  It has given me a break from combing my hair and no extensions.  You can learn more about my new do HERE.
Were you able to find clothes to fit your bump outside of the maternity section?