I've been in my home for 5 years and I'm finally 90% done decorating it. I've been on the slow-boop with decorating because when we first moved in, I was pregnant with Harper and we remodeled our kitchen completely. Talk about money depleted. I was just happy to have a kitchen I wasn't too worried about the rest of my house. That was until I decided to host Thanksgiving with 10 guests staying at my house. I made a major list and we just knocked each item out. I'm happy to share with you my beautiful space.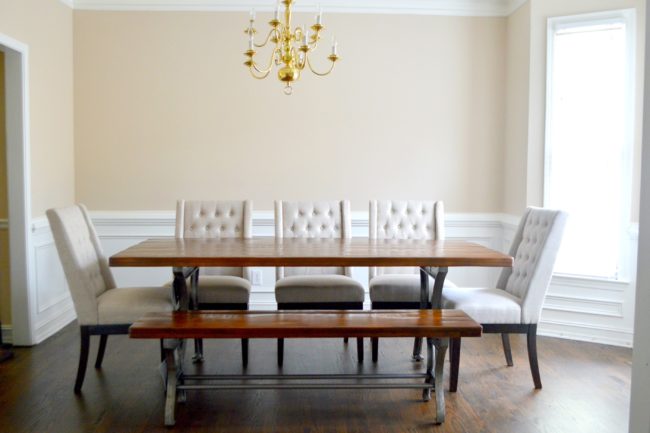 Before! Looks like solitary confinement.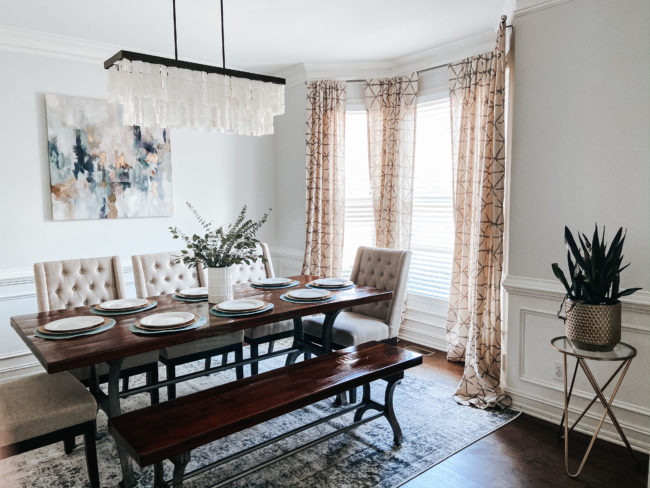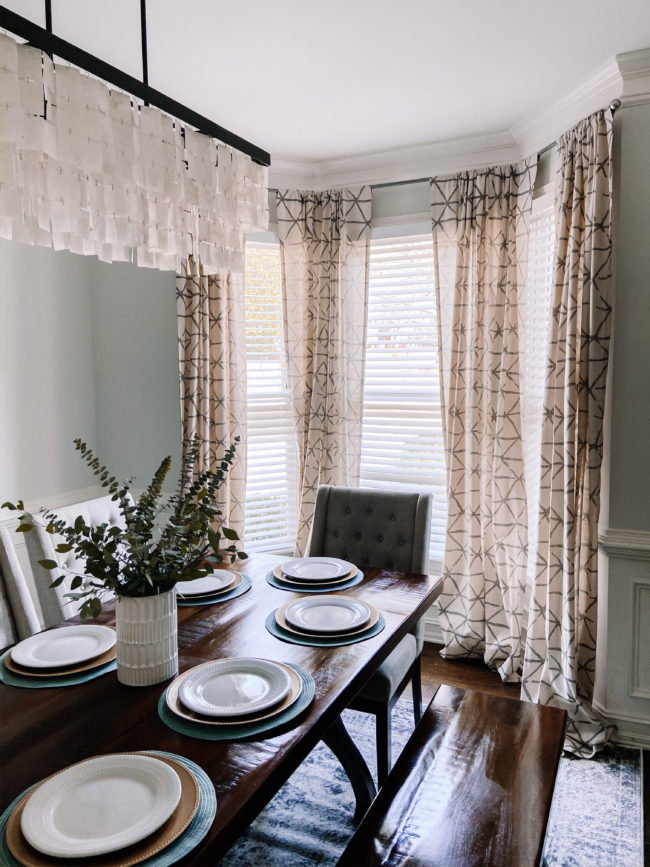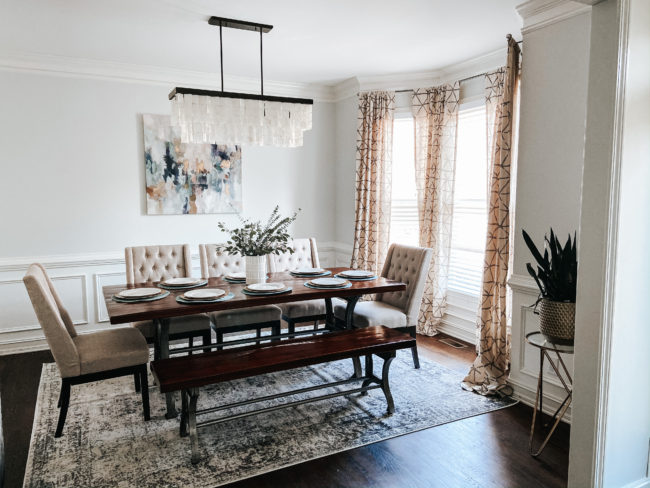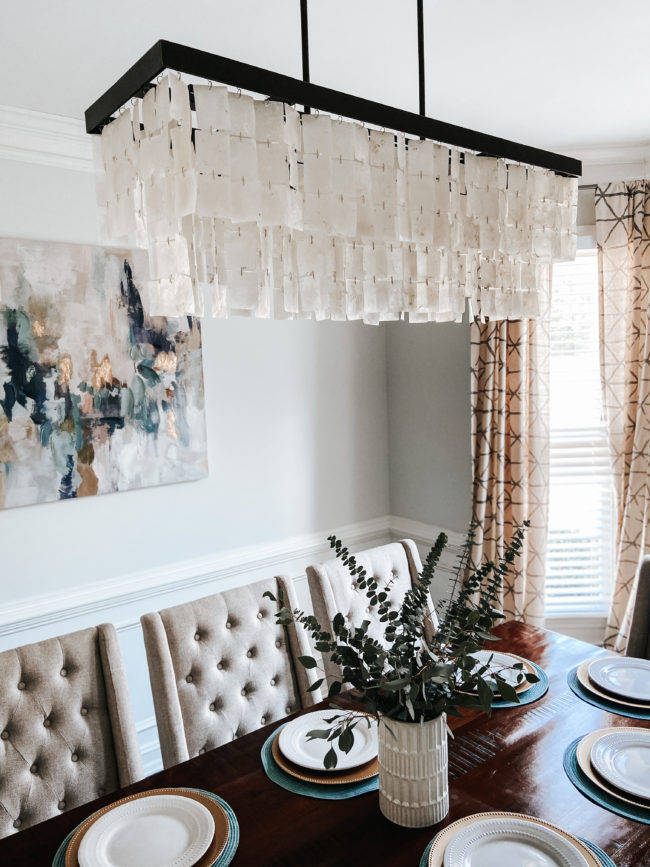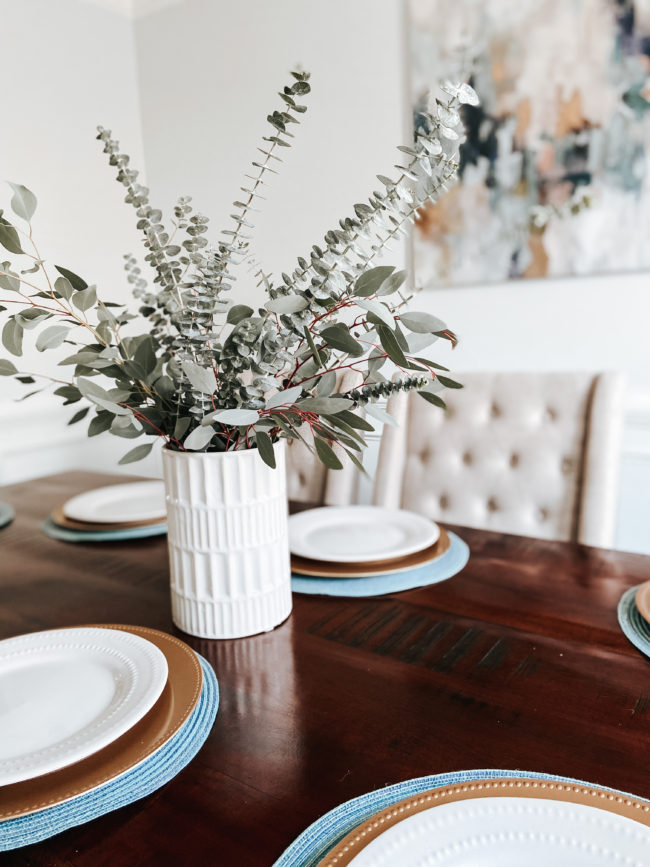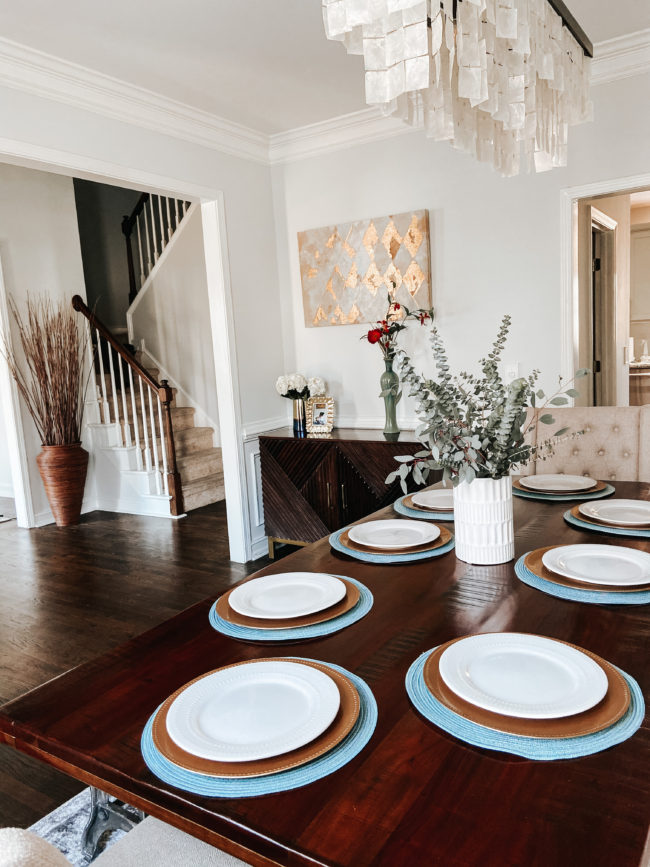 Wall color Paper White, Sherwin Williams | Table, Ashley Homestore | Rug, Amazon | Curtains, Target | Bay curtain rod, Amazon | White vase, Hobby Lobby | Plates and chargers, Dollar Tree | Cabinet, Ashley Homestore | Chandelier, Amazon | Painting, Ross
I'm so happy with this space. I may not keep the settings on the table. Now that I have a cabinet in the space, I can store them there. I also need to style the top of the cabinet. I don't want it cluttered because these will be the space where we'll keep desserts for parties. The painting is also too high so it needs to be moved down. Other than those few things, it's perfect.
A few tips when you're working on space. Paint, rugs, and curtains are game-changers. I suggest searching Amazon for the size and style you are looking for. I've ordered 3 large area rugs from Amazon and love each one of them. If you need long curtains for a steal, head to Target! They have a great selection in long curtains. Mine curtains are 108 inches long. If you have a bay window, buy the rod that I linked. Super easy to install (long as you mark the holes correctly) and cheap.
My goal for my home is to make it look like a magazine but lived in. I think I have accomplished that. If you're new around here check out my new master bathroom (HERE) and living room makeover (HERE). Any spaces in your home you're dying to makeover?