I hope you all had a fabulous Easter (I know, I'm late) and spring break.  We are just getting back from Savannah and Tybee Island for our spring break.  I'm just now opening up my computer and trying to get back in work mode.  It's so hard.  Even though it's a lot of work to pack up the family for 4 days, it was nice to not have to cook in clean for a few days.  The downside is I think I gained back every pound I've ever lost in life.  I didn't realize Savannah was such a good eating town.  Everything was sooooo good and I ate all the things!  I'll share more about our trip early next week.  I wanted to share what we wore in Savannah on Easter Sunday… almost a week later.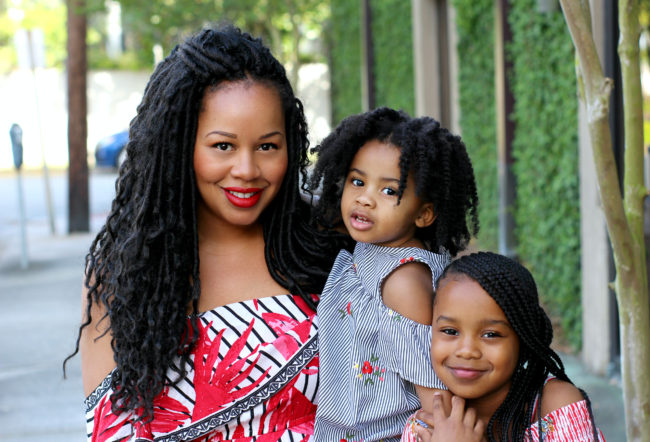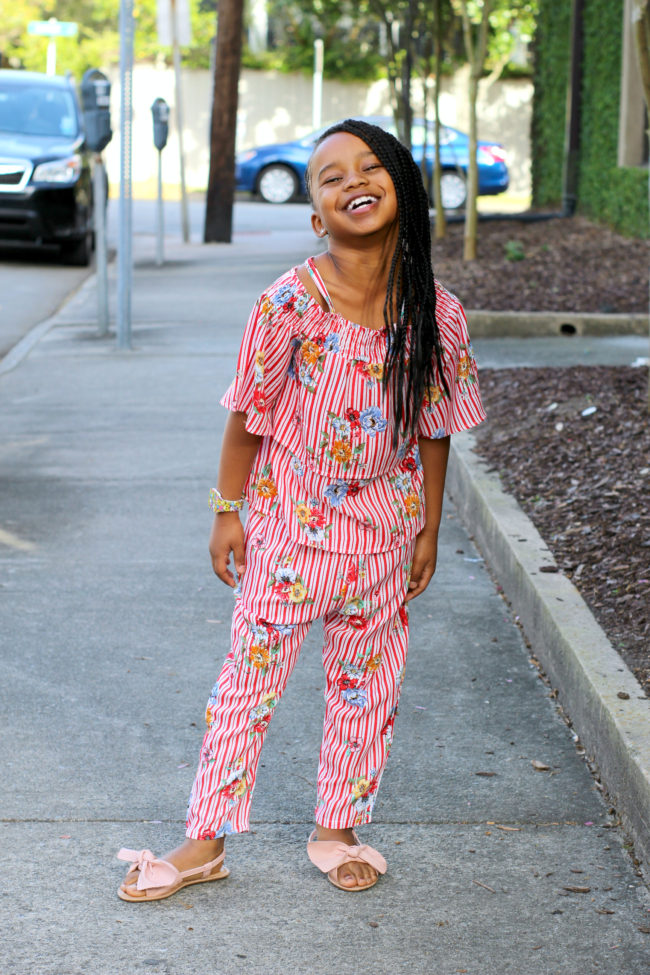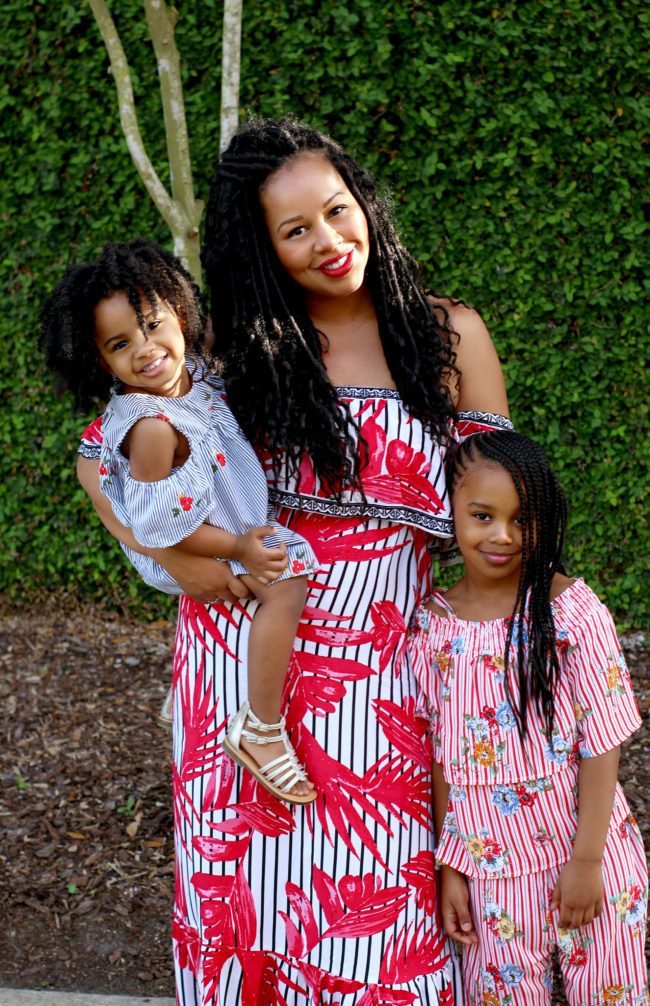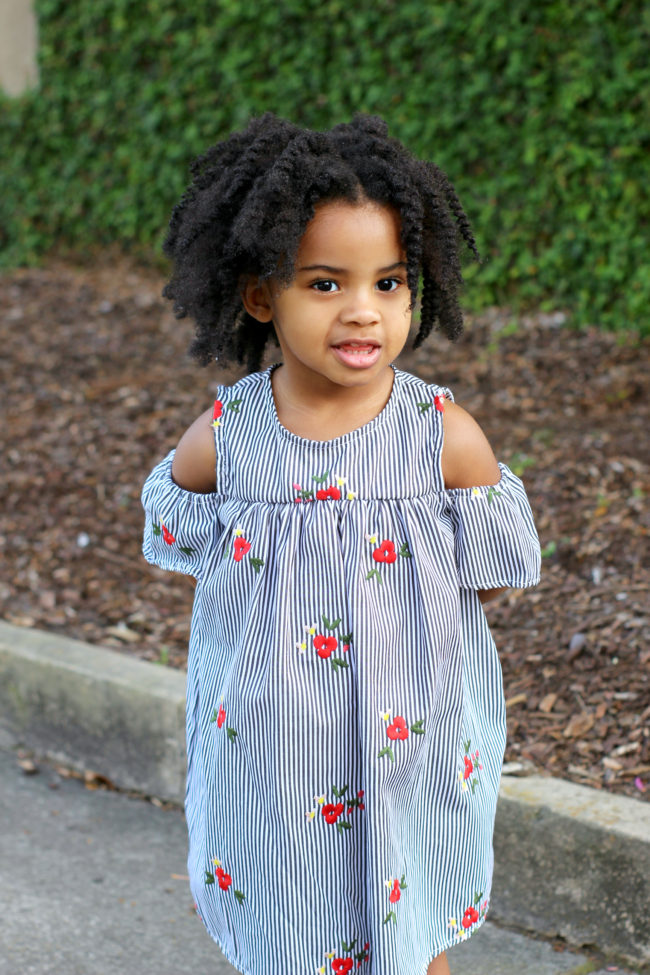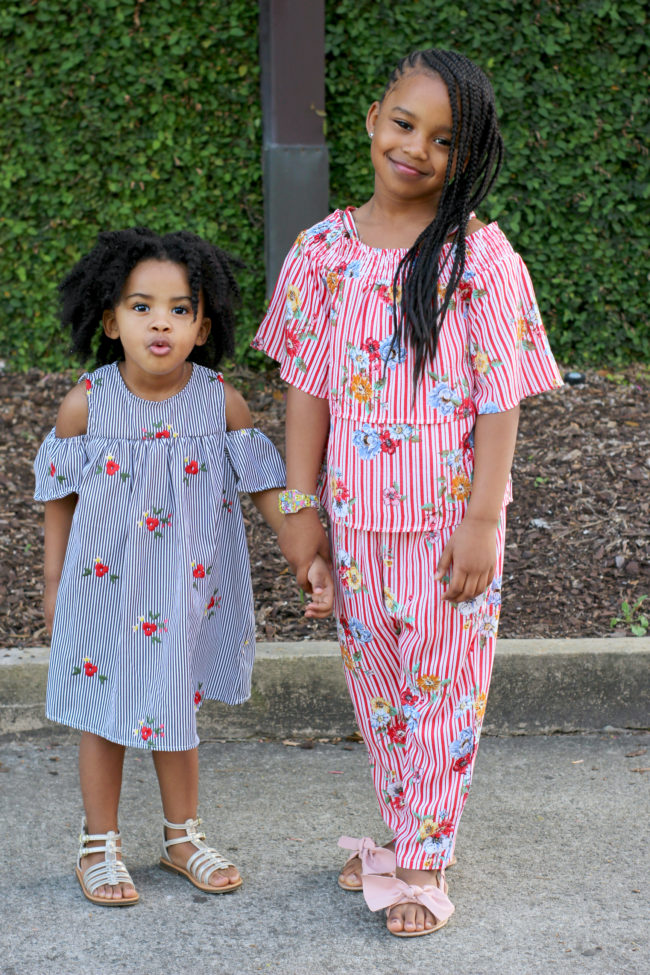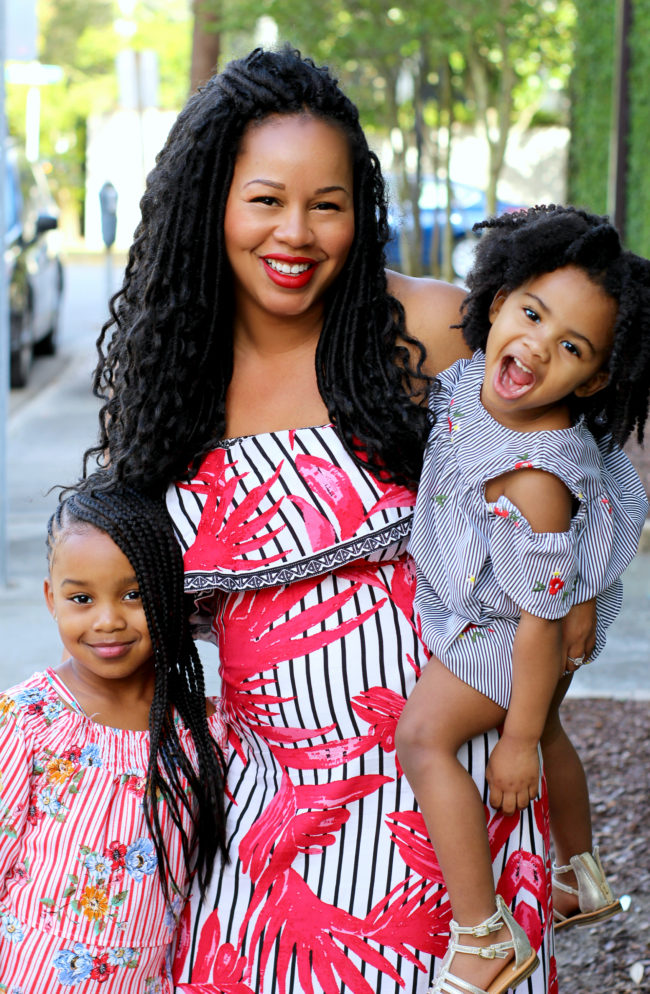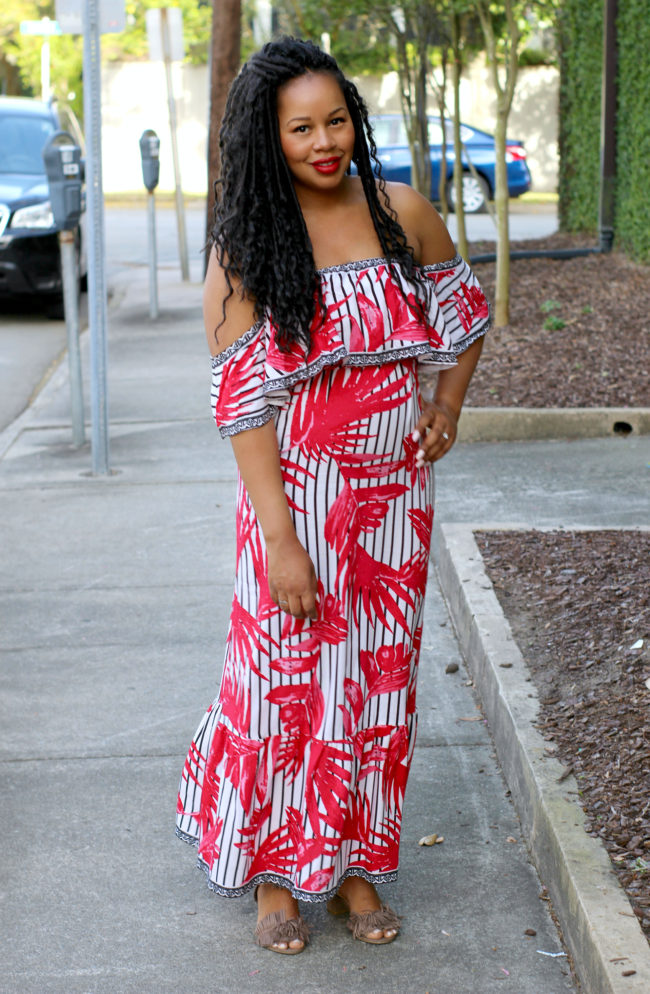 Peyton: Outfit, Target | Shoes, Gap Kids
Harper: Dress, Nordstrom Rack | Shoes, Target
Trina: Dress, Recessionista's Closet | Shoes, JustFab (similar)
I'm patting myself on the back for this Mommy and Me look.  If you've been following me for a while you know I try to stay away from matchy outfits with the girls.  These outfits are totally different but came together somehow.  It started with Peyton cute little set from Target and then I got this dress from Recessionista's Closet and I was like hmmm.  Then I went on a mission and found Harper a dress that works with ours.
How was your Easter and/or Spring break?  If you are headed out of town with the kids make sure to download my free packing list HERE.