During the cold months, I tend to lean on wearing all black everything. Who am I kidding, I try to wear black in the summer too. To living up my winter wardrobe, I picked up this beautifully printed hoodie designed by Mikaela Pabon. If you're interested in getting some color or mixed prints in your life she is the expert! I love this abstract collection of hers.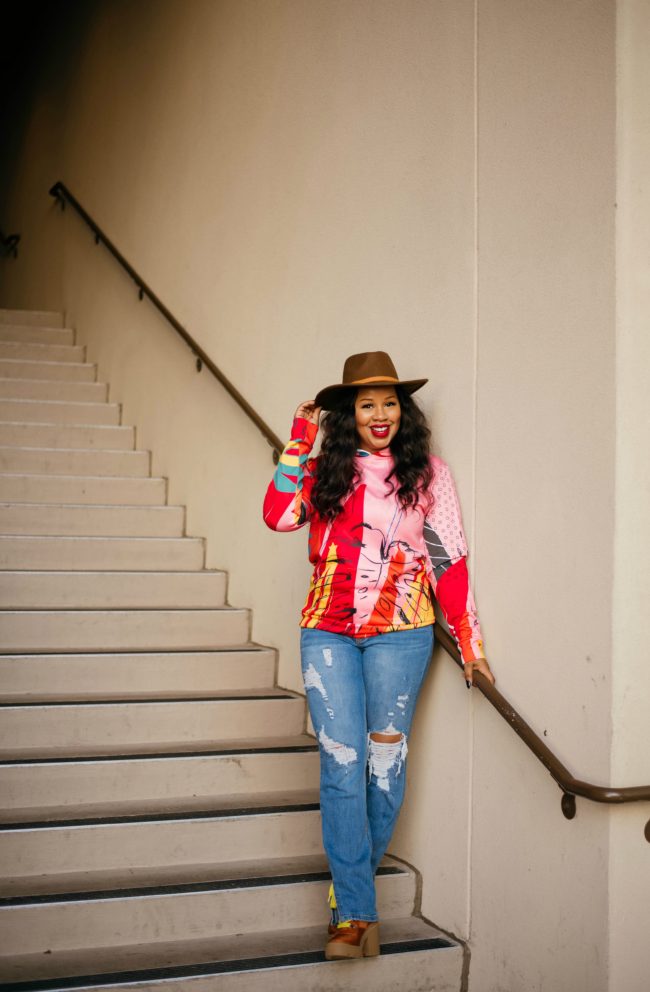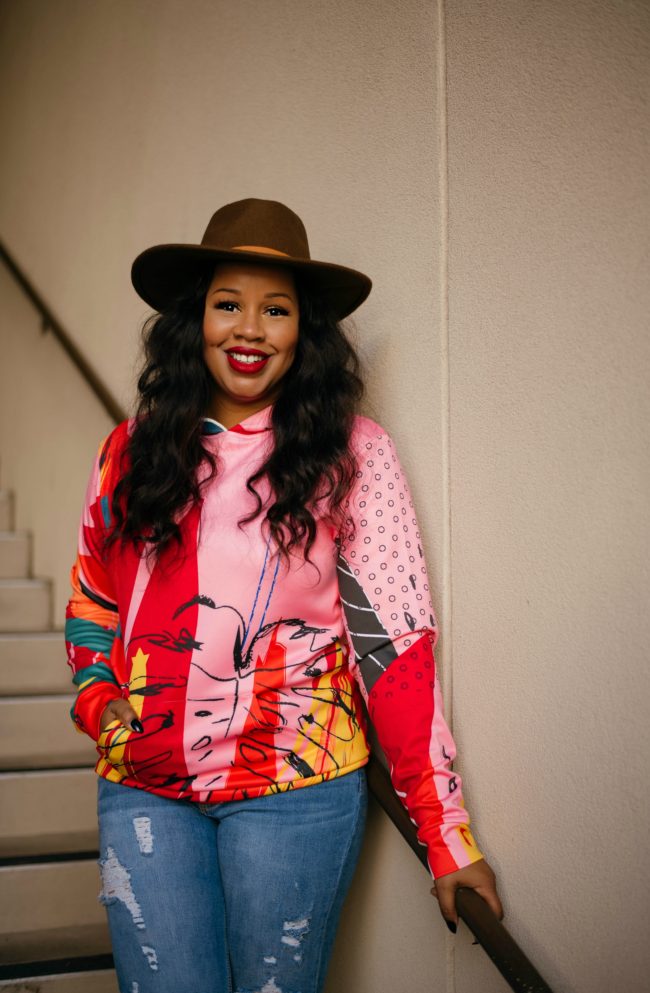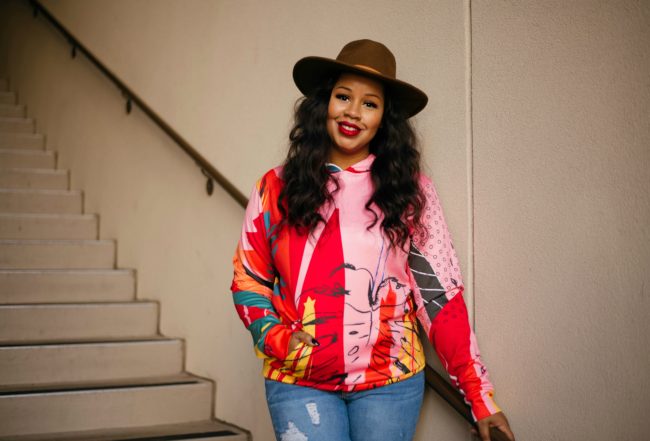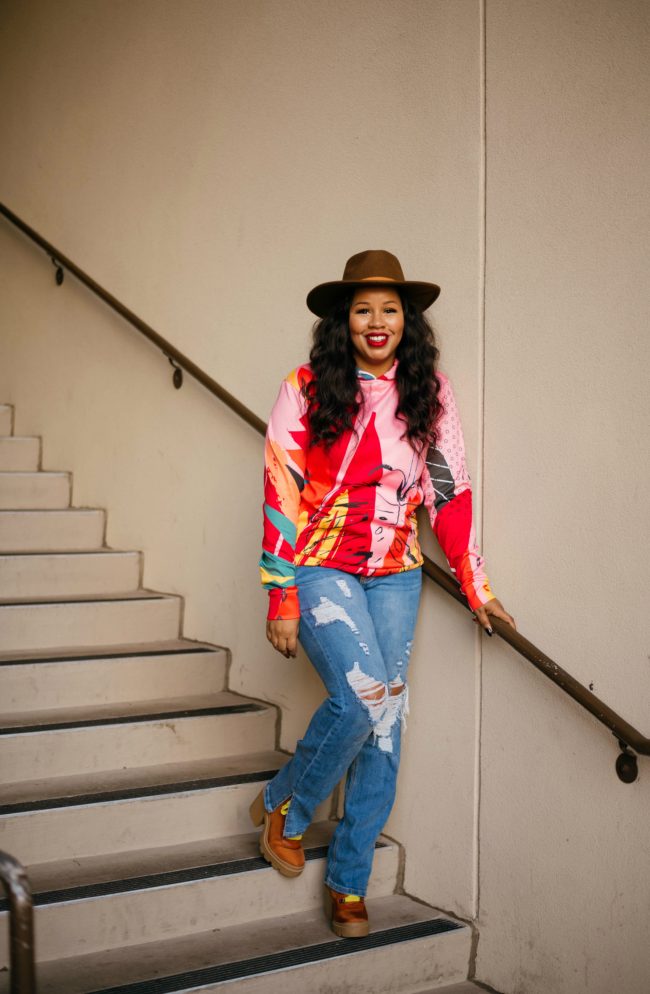 Hoodie, Mikaela Pabon | Jeans, Fashionova | Hat, Target | Shoes, Circus Sam Edelman
Super cute right! This hoodie definitely sparks joy! Grab your hoodie or tees from Mikaela Pabon. You can even mix and match with your Supermom Culture pieces * wink *.