My master bathroom is finally done (cue the shouting music). This process started unexpectedly after a massive water leak in my master bathroom under the tub early March. My master bathroom is directly over my living room and the leak caused my living room ceiling to fall in. So my house looked like a hurricane hit it. We had to get the insurance company involved which hasn't been a pleasant experience. We basically had to pull up all the tiles and floorboards because moister was found underneath, hence the complete bathroom renovation.
Started from the bottom and now we're here! I'm so excited to share with you. This post will be full of photos but I'll go into more detail about the renovation and tips that will save you money on future projects!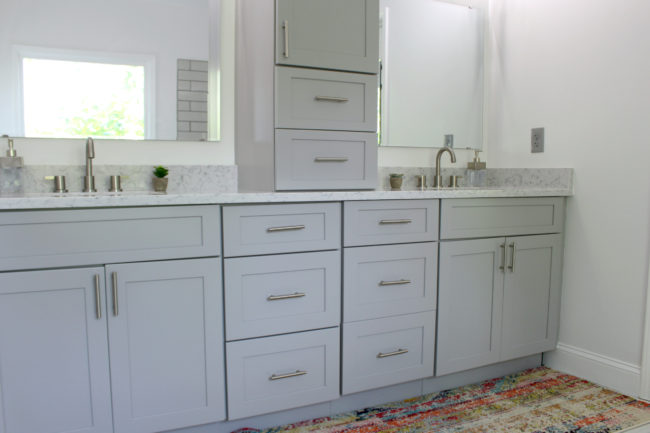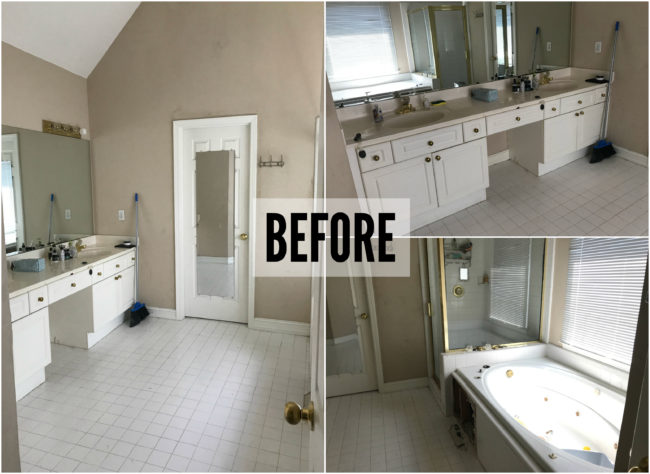 Looking at the before pics make me cringe. I can't believe that I've lived with this 90's gold and white bathroom for 4 years! It was old but it was clean. I also didn't have the money to shell out for a new bathroom. I prayed for this, I didn't know that God would send it to me in the form of a massive leak.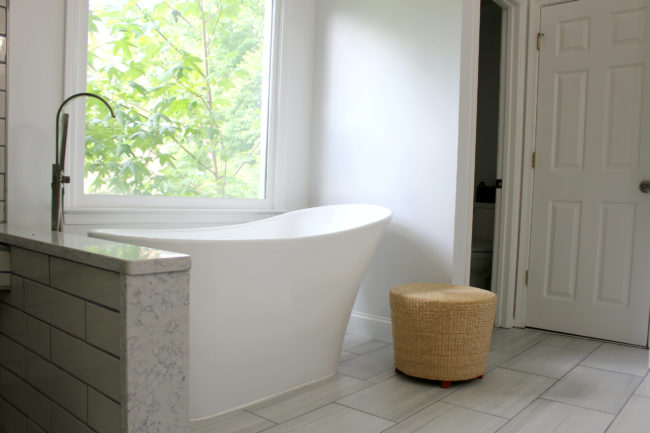 Stand alone tub, Similar HERE and HERE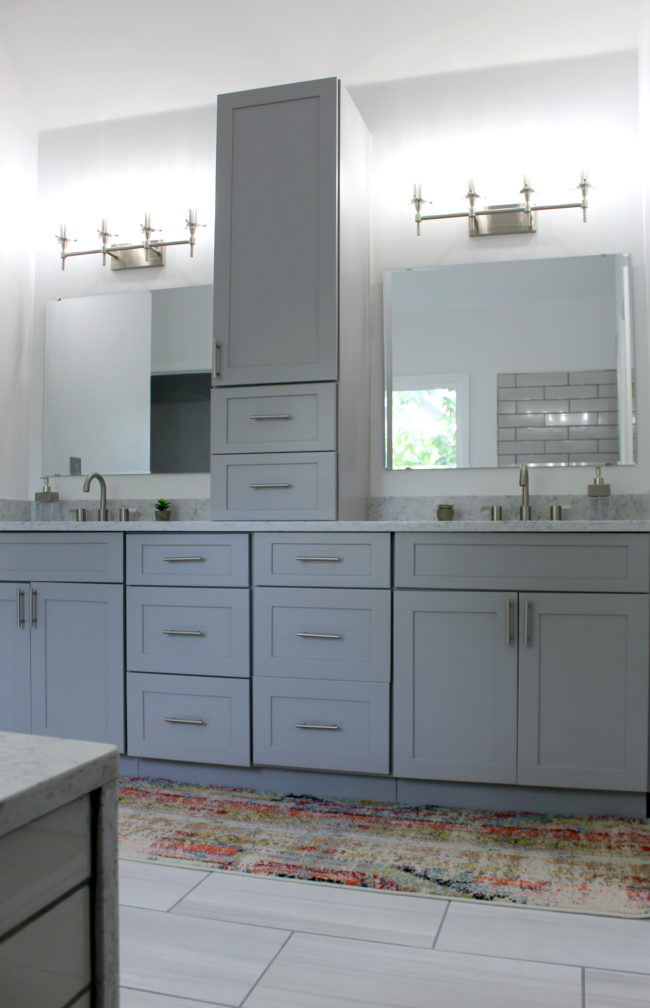 Rug, Amazon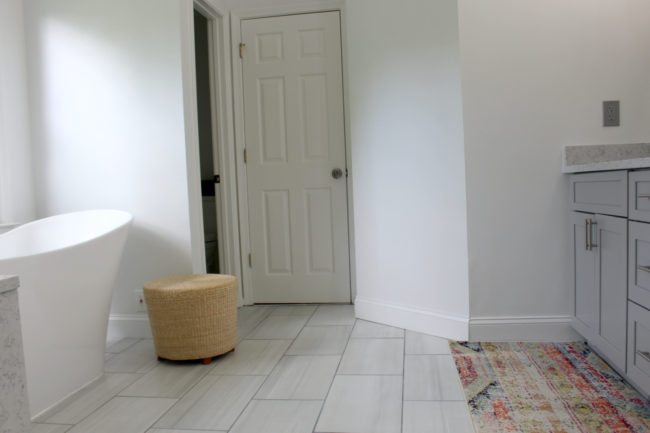 Paint color is a mix of Pure White and Ice Cube by Sherwin Williams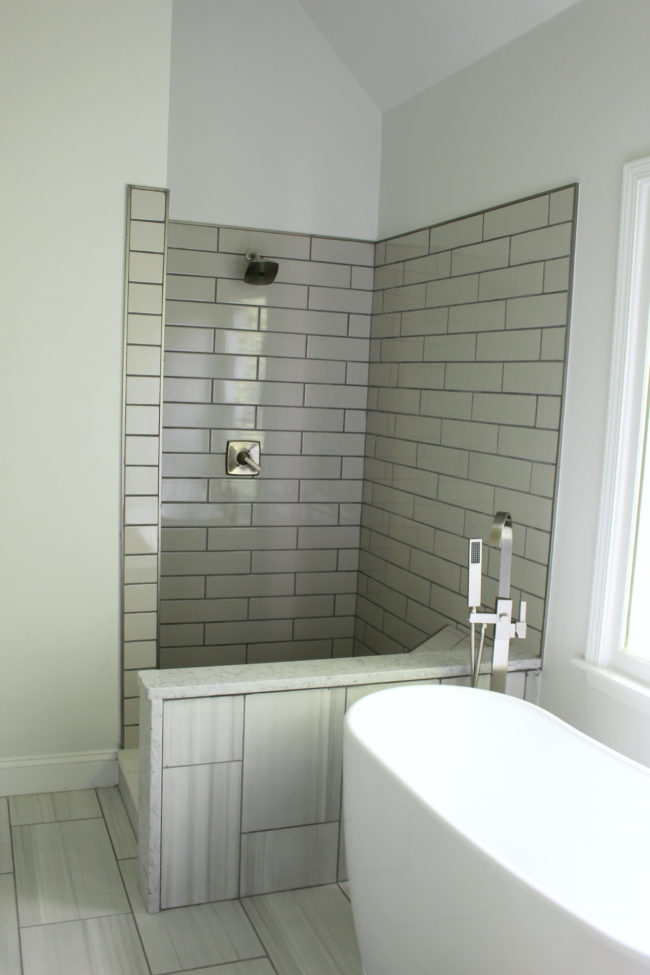 Shower Faucet, Amazon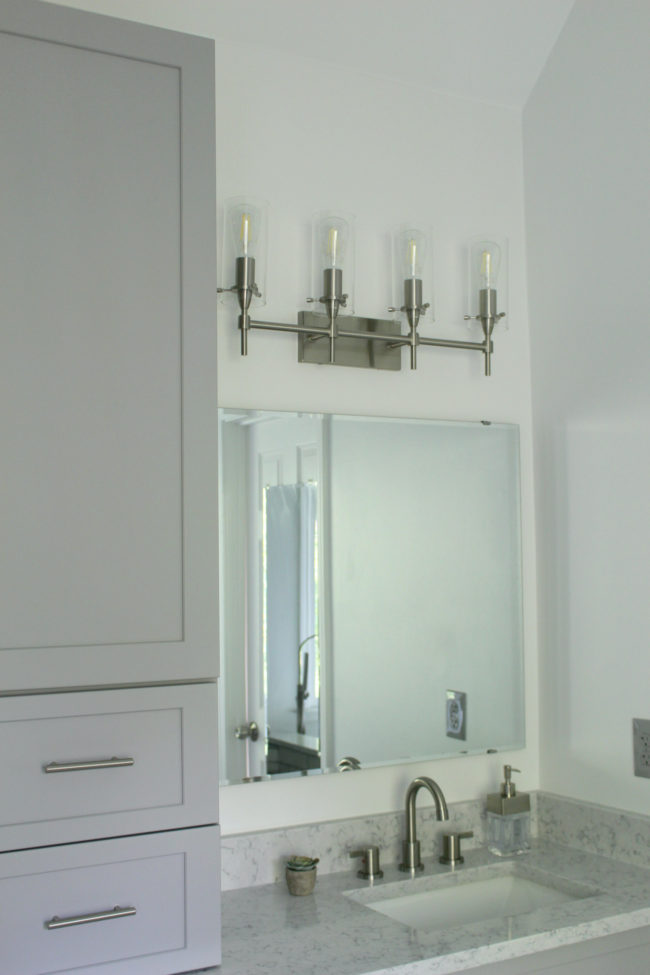 Vanity Lights, Amazon | Mirror, Home Depot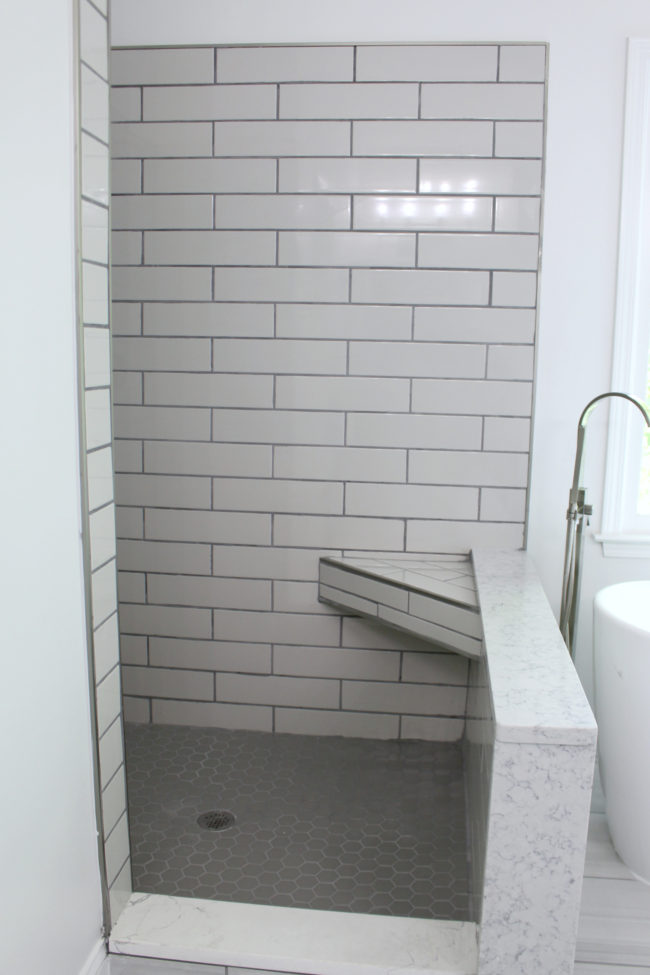 Shower tile, Floor and Decor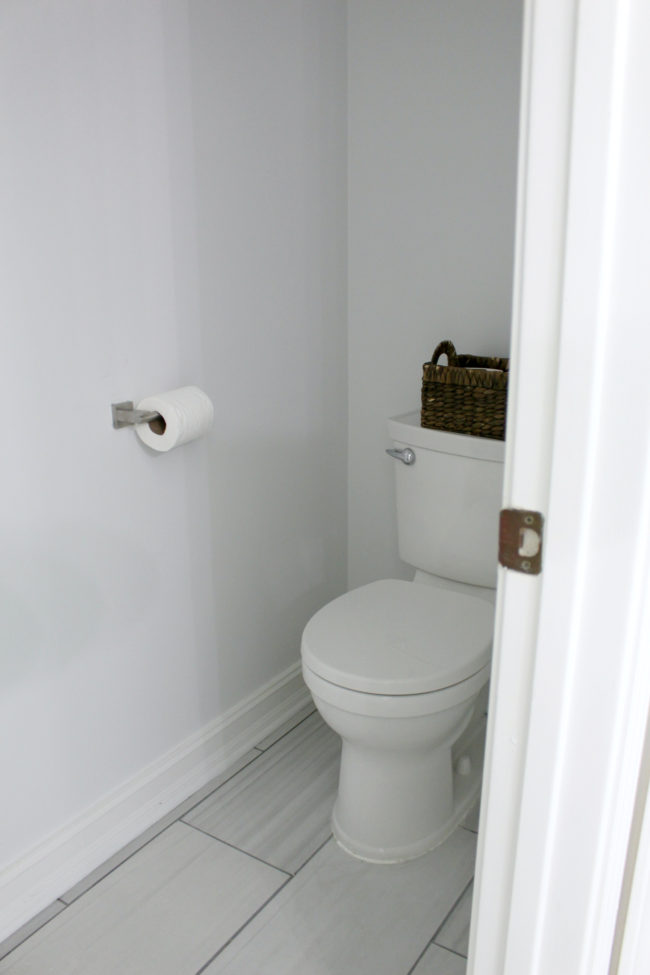 Toilet tissue holder, Amazon | Toilet, Home Depot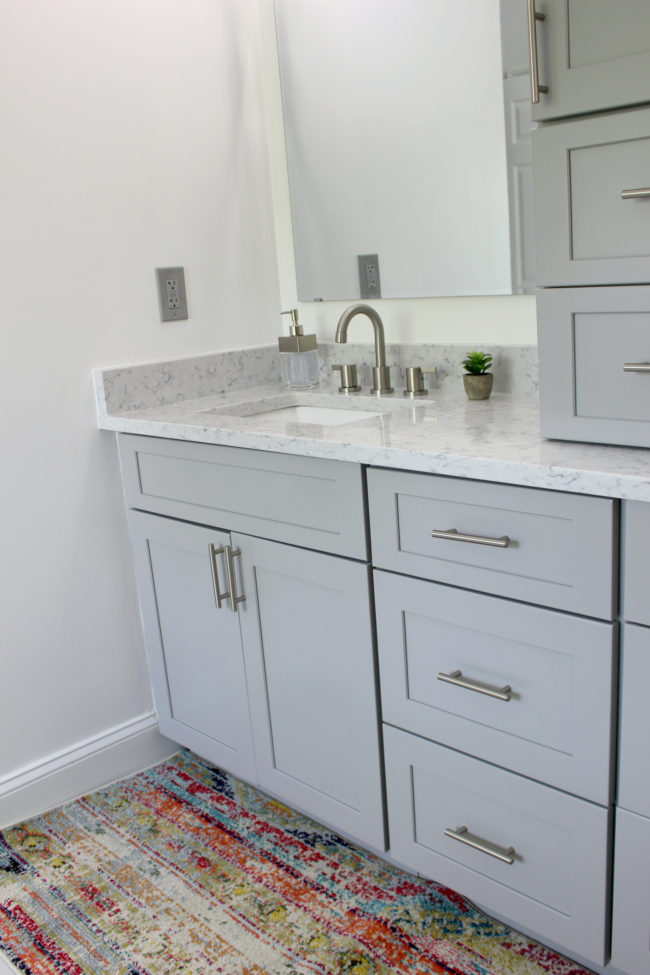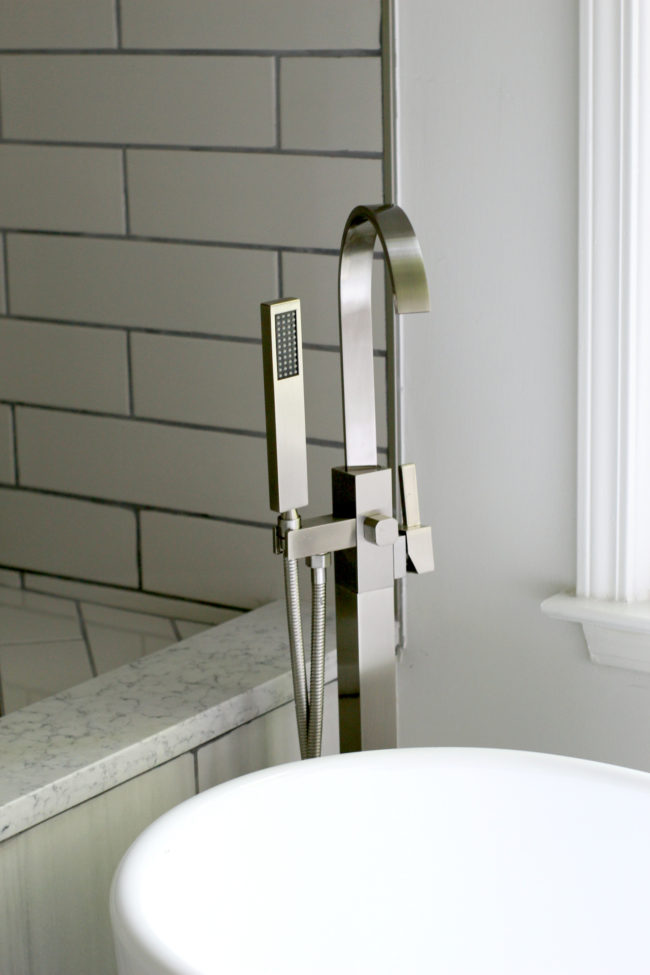 Tub filler, Amazon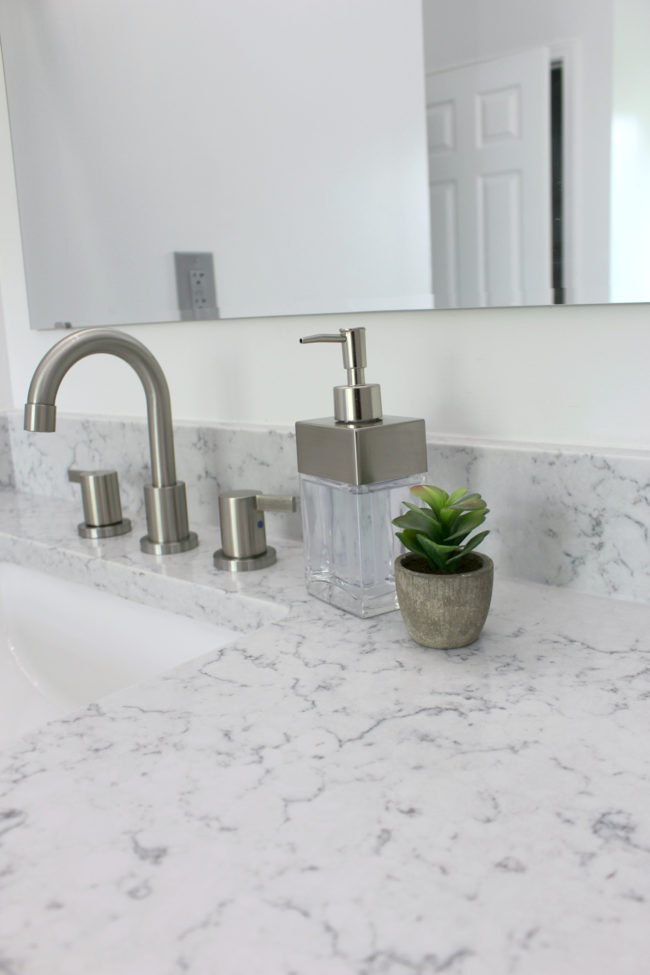 Sink faucet, Amazon | Hand soap pump, Target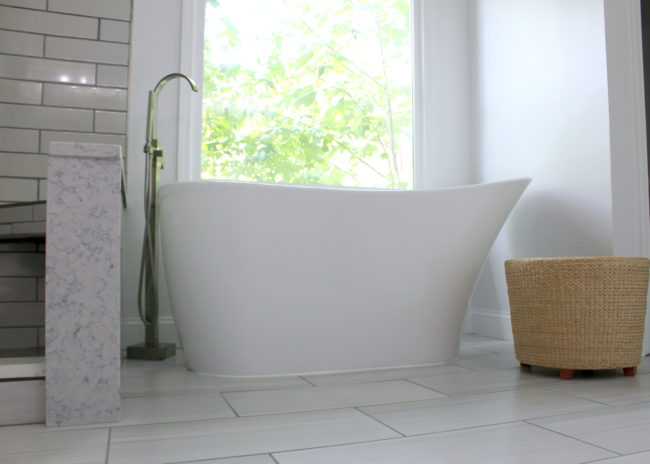 Floor tile, Home Depot
What do you think of my new bathroom renovation? I seriously don't even want to use it because it's so pretty and I don't want to mess it up. The bathroom is fully functional. There are still a few minor details that need to be addressed and the frameless shower needs to be installed.
I'm so happy with how it turned out. I designed and purchased everything myself to save money and had my contractor provide the labor. It was mentally challenging at times, especially with everything going on in my life but I made it to the other side (barely LOL). Like I said earlier, I will go in to details with tips on how you can save a LOT of money on renovations. If you have specific questions please leave them in the comments or email me [email protected].