FINALLY! Decorating my living room has been on my vision board for the last two years. I'm so happy it's finally done and I love it! My old living room wasn't the worse but it was just there, made up of items that I've picked up over the years. The first home that I purchased by myself at 26 was decorated to the nines. I was happy to host parties and showers for my friends because it was so nice. I handpicked furniture and decor just for this space. I basically kept those same items and made it fit into my next homes. We purchased our current home about 3 years ago. I love this house and I plan to be here for a while so I've been slowly trying to make each space in this house our own. The next stage will be to renovate the staircase, with a balustrade from Pear Stairs. But we are in no rush! My design style is Boho Traditional. I have a traditional home but I wanted to add a little Boho/Global flair to our space. With a small budget, I took the time to decorate my living room in my style and I'm so happy with how it turned out.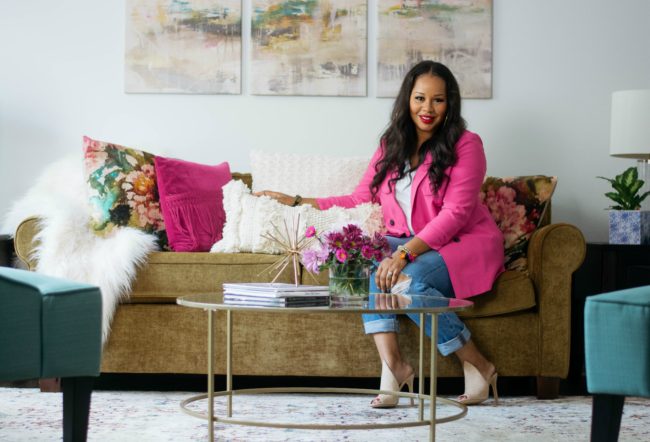 Photos by Kaylin James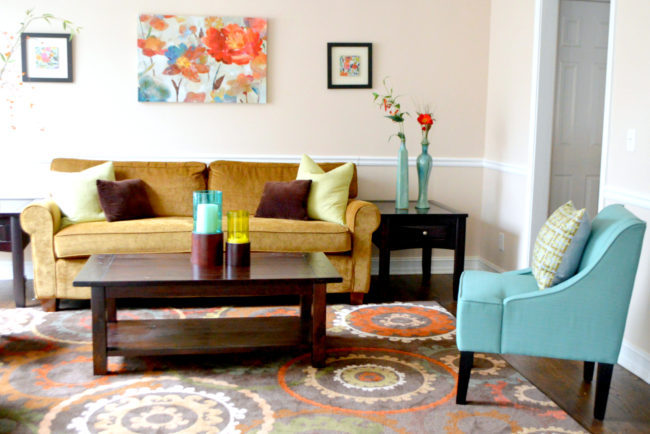 Here is my living room BEFORE.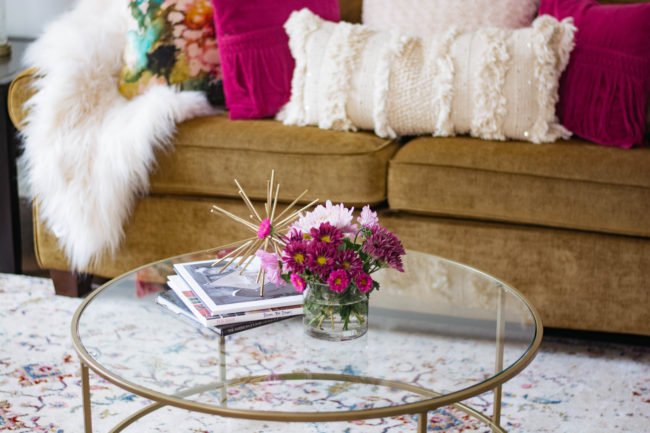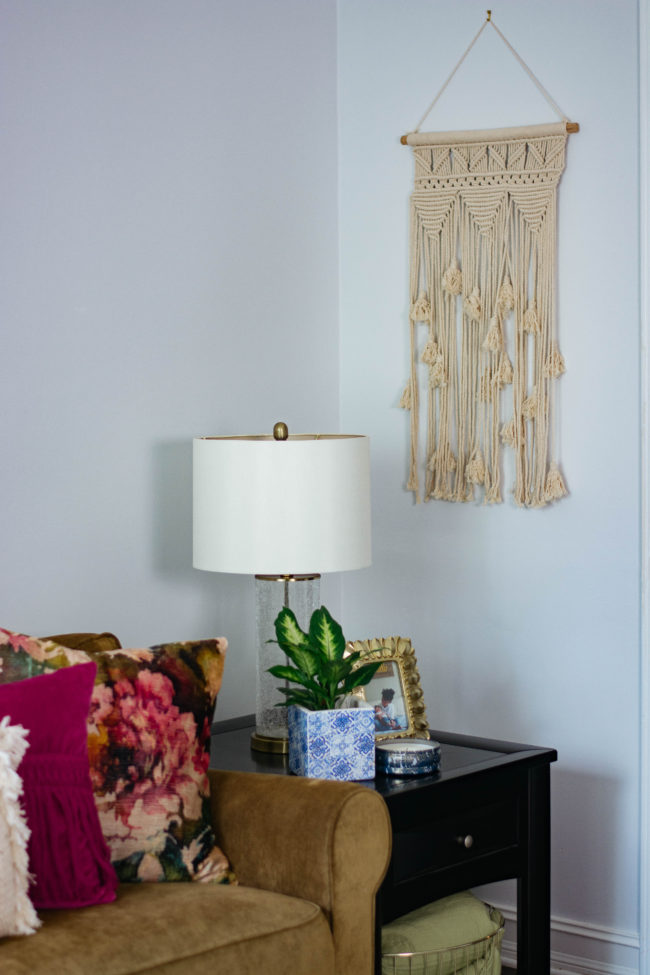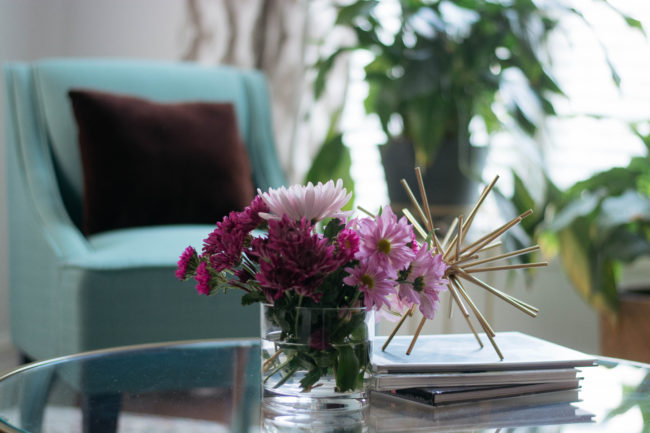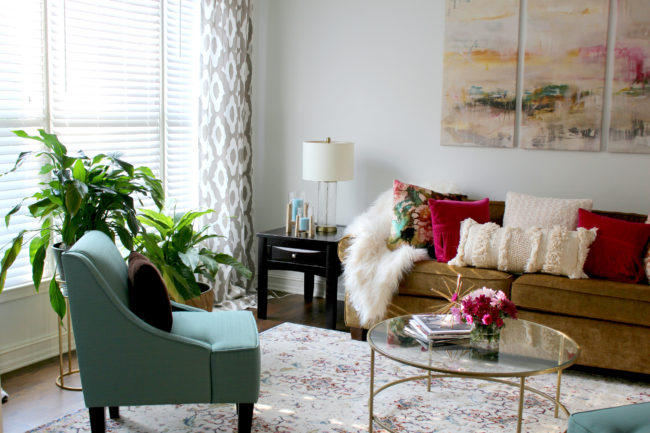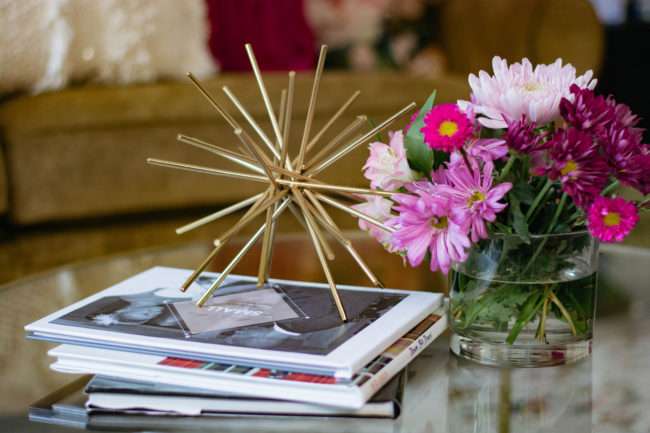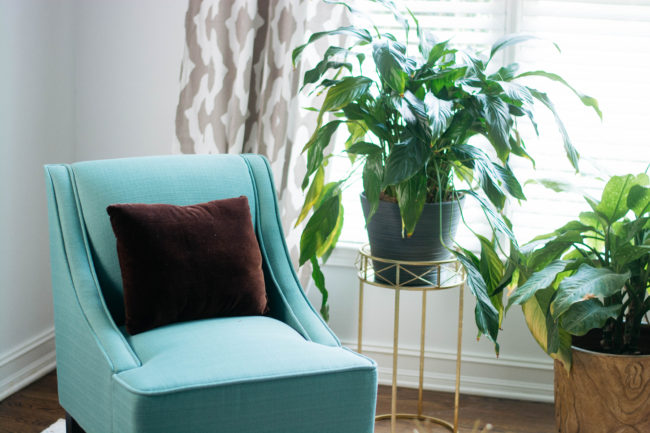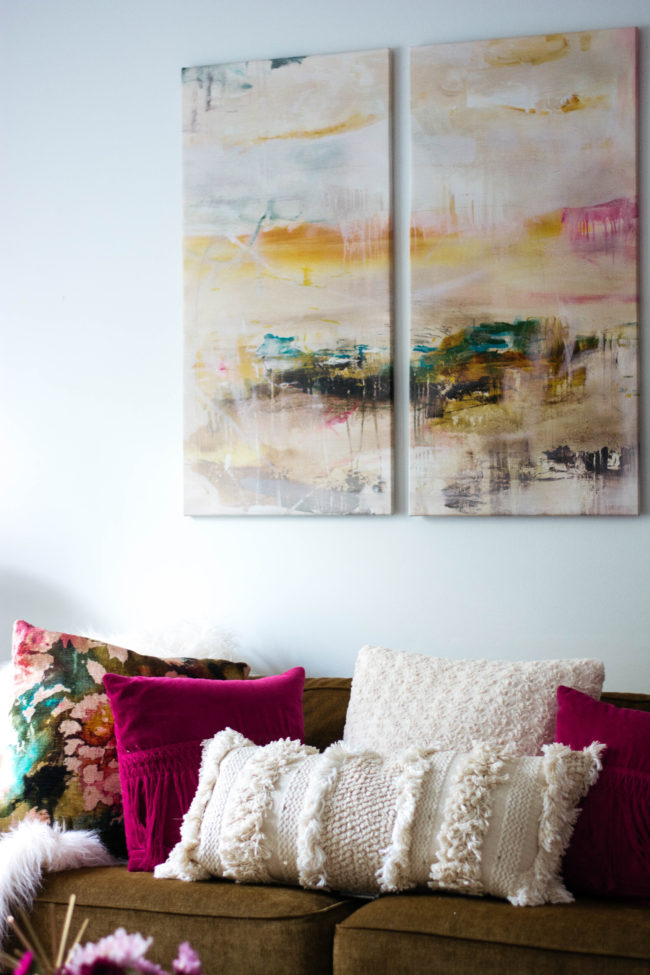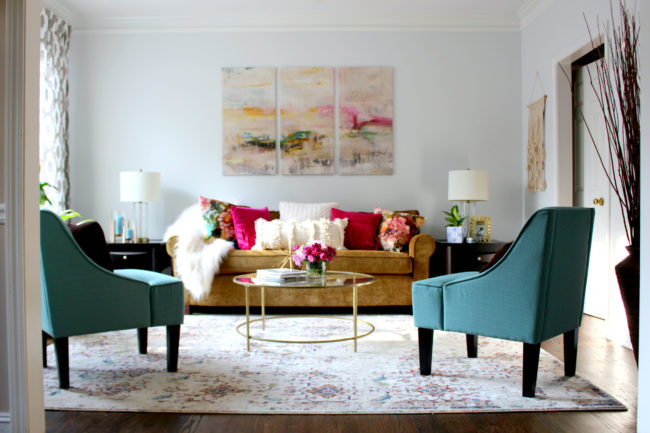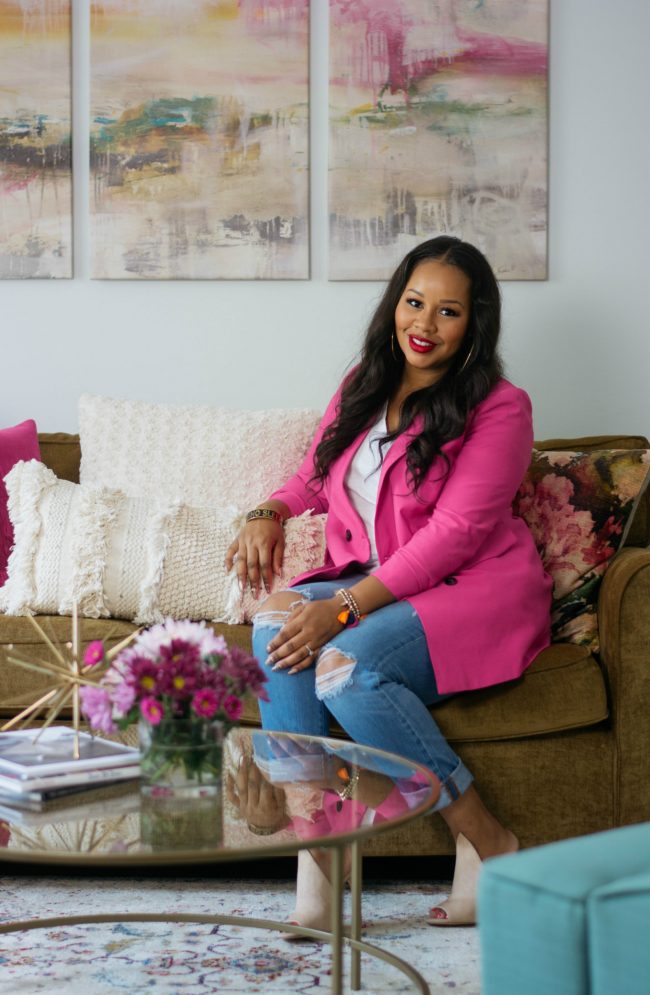 Sofa, Pier 1 (old) | Accent Chairs, Kohl's | Coffee Table, Target | Gold Star, Target | Side tables, Room to Go (old) | Lamps, Home Goods | Curtains, Target | Curtain Rod, Target | Blinds, Home Depot | Paint, Canyon Wind by Behr | Rug, Midtown Rug Outlet | Gold Picture Frame, Home Goods | Wire Basket, Target | Large art, ICanvas| Art, Brooklyn Dolly | Macrame Wall Hanging, Ross | Floral pillows, World Market | Pink Opalhouse pillows, Target | White long Opalhouse pillow, Target | Coffee table books, eBay and Amazon
What do you think? I can't take credit for doing it myself, my friend Lauren from Chic Urban Mom shopped with me to pick out the decor. She pushed me to add some color and texture to the space. I really appreciate her help, this space may have been a hot mess if it wasn't for her guidance.
I know my living room isn't grand like the ones on Pinterest but it's mine and I love it. Little editions like the rug and the glass table make such a big difference. They add something new to the whole room and that's what I love. If it wasn't for a friend of mine recommending I checked out sites like BAZAARVELVET.COM, I may not have put as much effort into adding these little features as I have done now. Now I see why many people are interested in interior design so much.
I wanted a space that fit my home, style, and budget. I spent around $1000 updated this space. I used my old sofa, end tables, and accent chairs. The hardest part was removing the chair rail that was in the dated room. Taking the chair rail down was easy but the sanding and repairs were the hard part. It set us back a few days of getting it finished. Check out my IG Home highlights for the behind the scene drama.
I still can't believe it's done. It looks like something you would see in a magazine but it's actually my home! If you're thinking of decorating a space in your home I suggest find your style, even if you have to make one up. Set a budget and take your time.
My next room to tackle is my dining room. That shouldn't take too long or cost too much. I just need to find the perfect chandelier, get a photo print from www.bumblejax.com to bring life to the room and repaint. My goal is to finish the main floor of my house before the end of the year. I'm thinking of doing a home tour of all the rooms I've decorated. Let me know if you're interested.