Your girl just returned from 4 days in Cancun, Mexico! This is my first Cancun trip. I've been to Mexico once for my job like 15 years ago that consisted of crossing over the border by car from Laredo, TX to Nuevo Laredo, Mexico. That didn't really count. I was invited as a speaker for the Mom Redefined MOMents in Paradise retreat. I thought I would share what I wore since that is what always stumps people when they are traveling.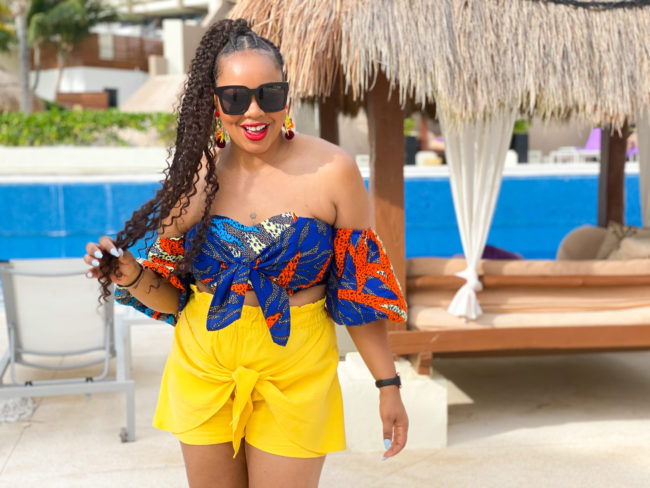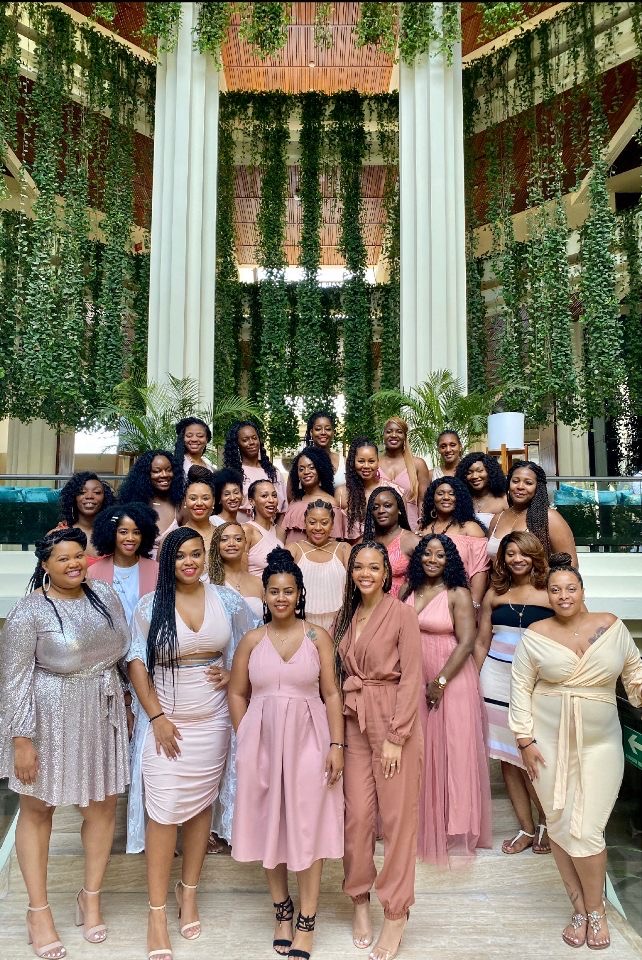 We wore shades of pink and blush for the Babies X Bellinis live podcast. If you don't listen to Babies and Bellinis already, you should. All things motherhood unfiltered and hilarious!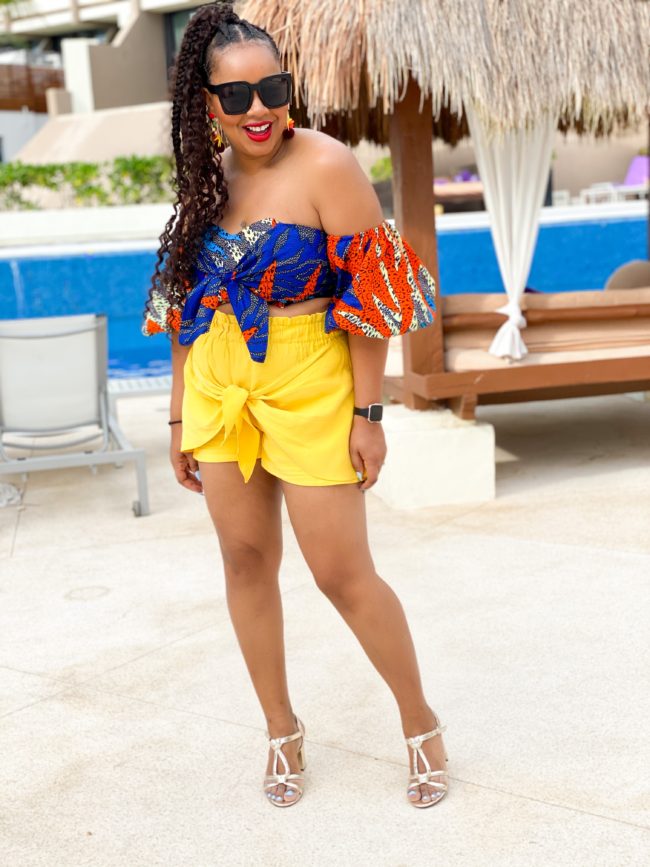 Off the shoulder top, Suakoko | Shorts, BCBG Generation | Hair, Latched + Hooked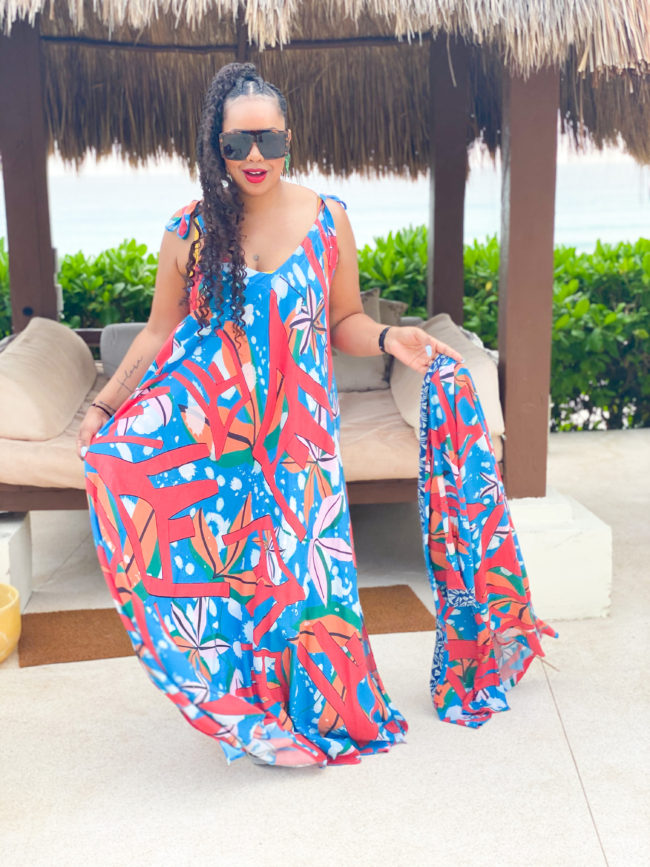 Dress and kimono, Suakoko Betty | Shades, Sunglass Spot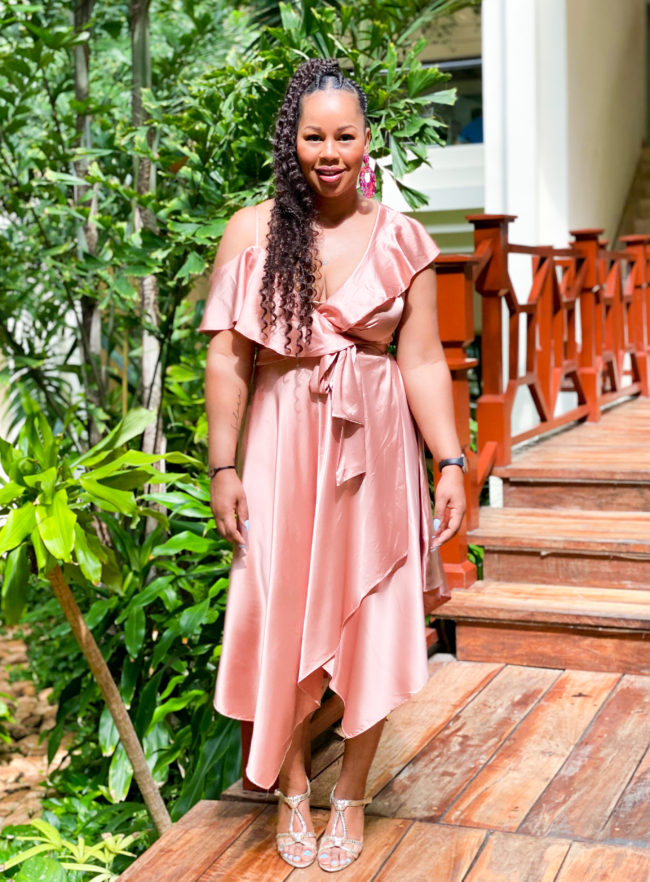 Dress, Fashionova (sale)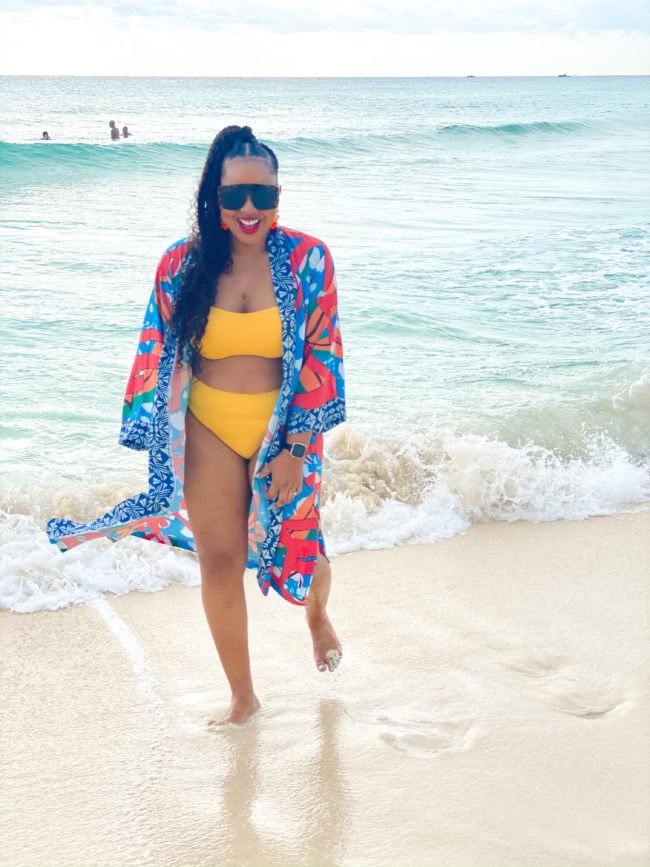 Bikini top and bottom, Target | Kimono, Suakoko Betty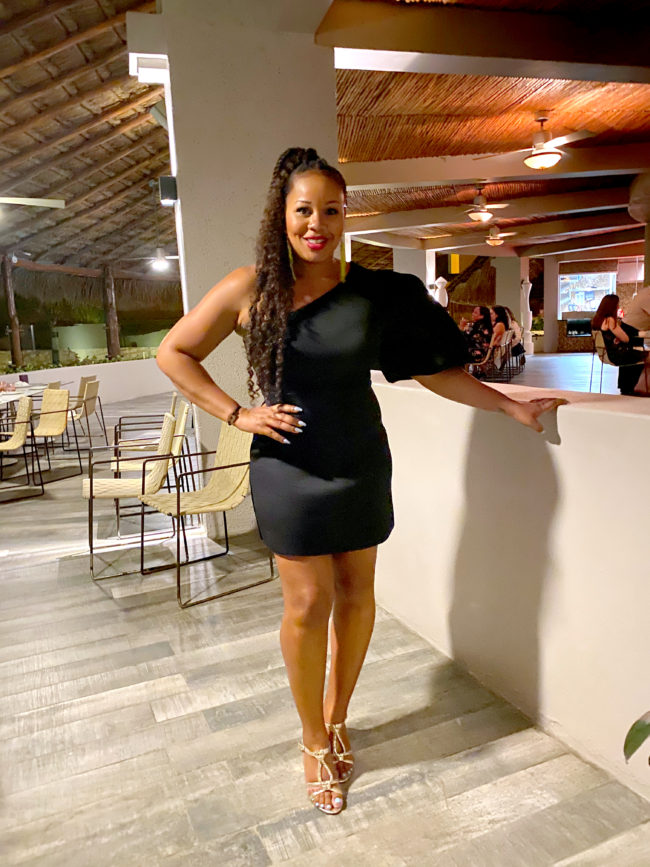 Dress, ASOS ($20) | Shoes, H+M (old)
Sorry for the blurry pics, but I wanted to document these moments of getting dressed before I revert to my hoodie and sweats uniform.
Cancun doesn't owe me a thing! My turn-up mom crew Kacey, Meka, and Ebony also participated. Anytime two or more of us are together, it's going to be a good time. The weekend was filled with all the attendees pouring into each other, ensuring each other we are Supermoms and of course party time. My husband commented that he didn't see anything but partying… Yes, sir, we did! When you don't have kids to tend to around the clock, the energy levels are through the roof… until you get back home of course.
I'll share more about the trip, resort and Cancun nightlife in another post. I hope these looks help you with vacay inspiration for your future trips. I also encourage you to take a momcation if you've never been. You will feel like your old self again.