This is the BIG one!  I swear I was just 26, now we're here.  I thank God for all his blessing and covering me these 40 years of life. I'm a little emotional celebrating this birthday.  I know you're probably thinking I'm having a hard time adjusting to 40 (well kinda) but I am so happy.  I am happy that I have health, love, and friends.  I know where God brought me from…. I could shout right now.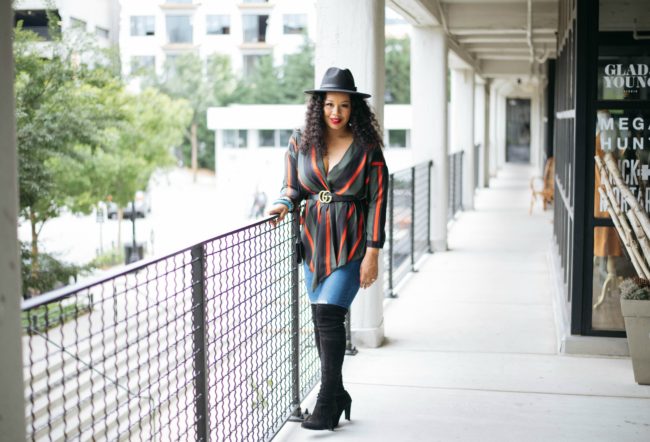 Photos by K Visuals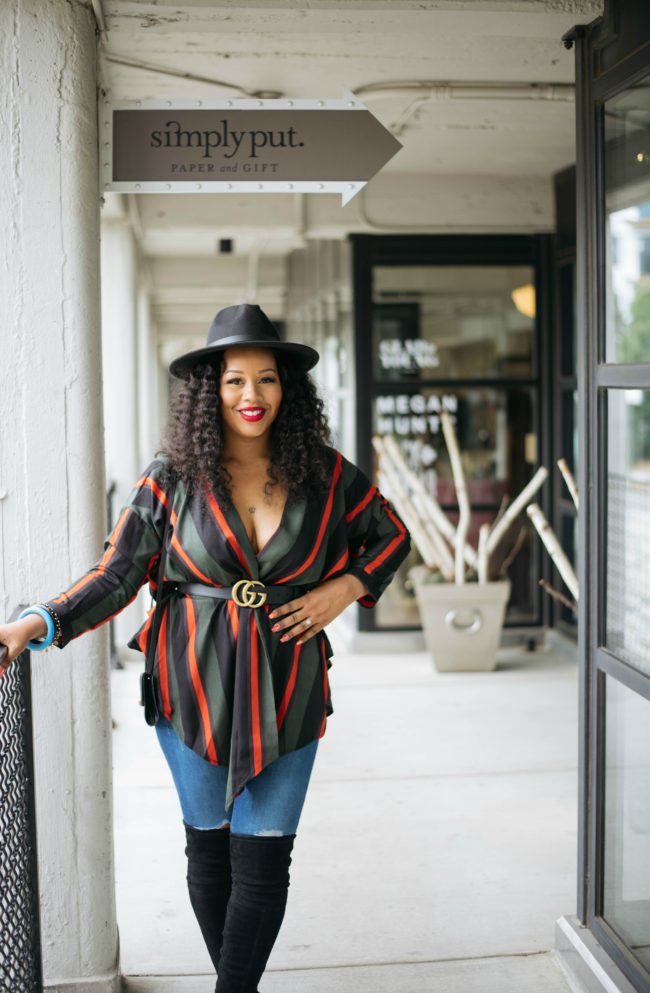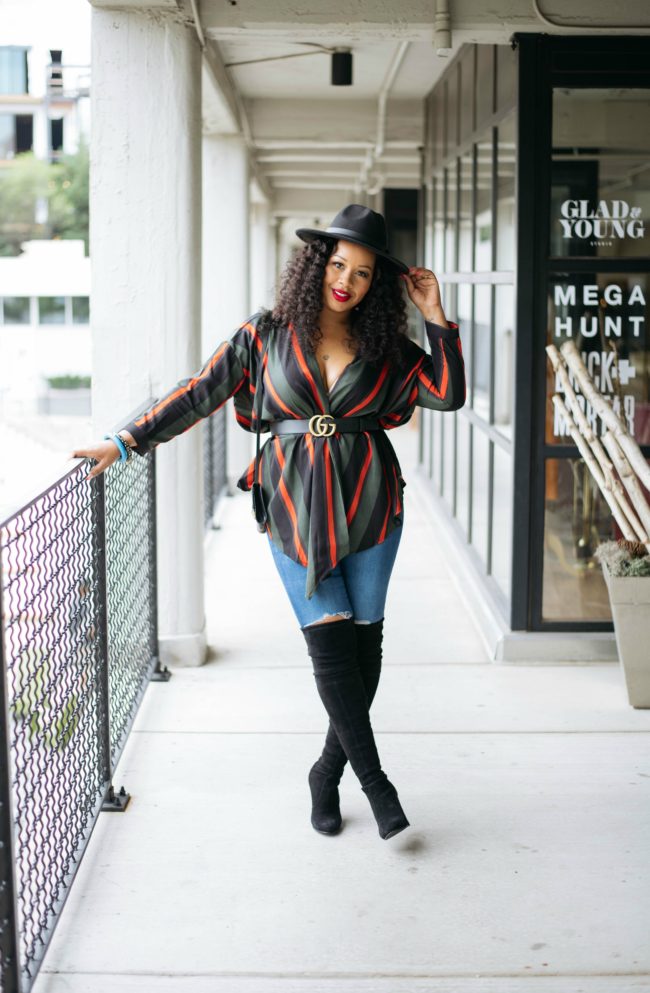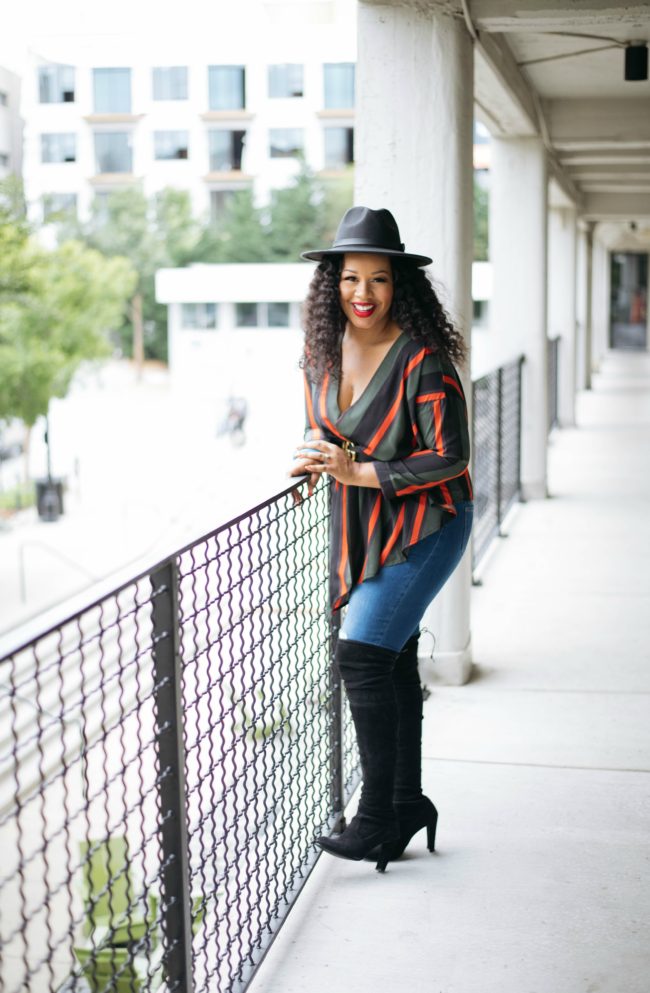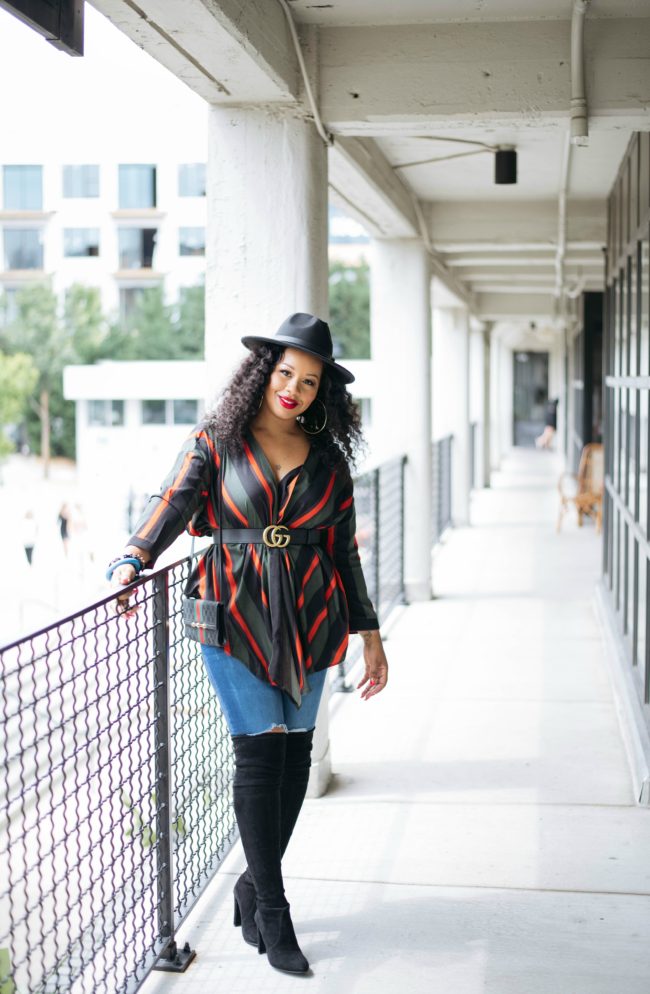 Blouse, Pretty Little Thing | Boots, Stuart Weitzman | Bag and belt, Gucci | Hat, Amazon | Bracelets, Prada (old)
I kicked off my birthday weekend with going to see my favorite group, Wutang Clan at the A3C festival with my girl Danielle and Kia.  I got my entire life and it took me back to memories of when I first discovered the group.  I felt like this would be my last chance to see the group without looking like someone's grandma in the crowd.
Sunday, Mister organized a birthday lunch and invited my girlfriends and their families. We had such a good time and the kids had a blast.
Today will be a laid back day.  I'll be heading to the gym and a massage later.  I shouldn't but I may cook dinner tonight because I've eating so much junk this weekend, my body is craving a home cooked meal…. and Mister does not cook.
It would be easy to list all my accomplishments in my life but I am most grateful for my mental health and happiness.  As I reflect on my life, I am reminded of the dark times and how God protected me and brought me out.  I am truly happy.  Happiness is hard to find because you have to find it within yourself, it doesn't come from material things.   I learned in my 30s, happiness is a choice and you have to want it to find it.  I will continue to choose happiness. Cheers!