This post is sponsored by NutriBullet. Thoughts and opinions are my own.
If you're anything like me, you planned to hit the ground running to step up your health and fitness game for the New Year. I've been doing my best to continue to eat right. My goal is to incorporate more healthy and nutritious meals for me and my family. The easiest and best way to get nutrients that our bodies need is in a smoothie. My family loves them. But beware; an innocent smoothie can be packed with calories. I decided to get myself a blender and although I was stuck between a Magic Bullet vs NutriBullet, I decided to get the new NutriBullet Balance because now, I know exactly what I'm putting in my smoothies. Making the perfect healthy smoothie just got easier thanks to NutriBullet Balance nutrient extractor.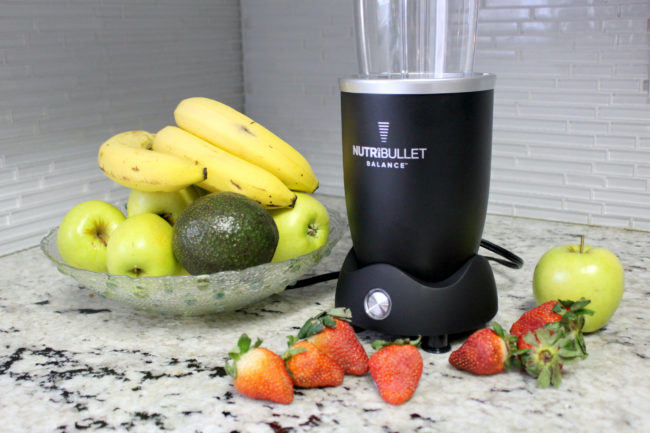 I've been making smoothies for years with no recipes, just throwing everything in. Not everything that I put in was "healthy". A smoothie can quickly be filled up with calories. NutriBullet Balance nutrient extractor's new technology does all the work in helping you make the perfect healthy smoothies.
After taking the NutriBullet Balance out of the packaging the setup was quick and easy. I downloaded the NutriBullet app and connected the extractor to my phone via Bluetooth. Once I was all connected I browsed the recipe list and saved my favorites. I decided to use my own recipe because I wanted to learn the nutritional value and if I was on the right track.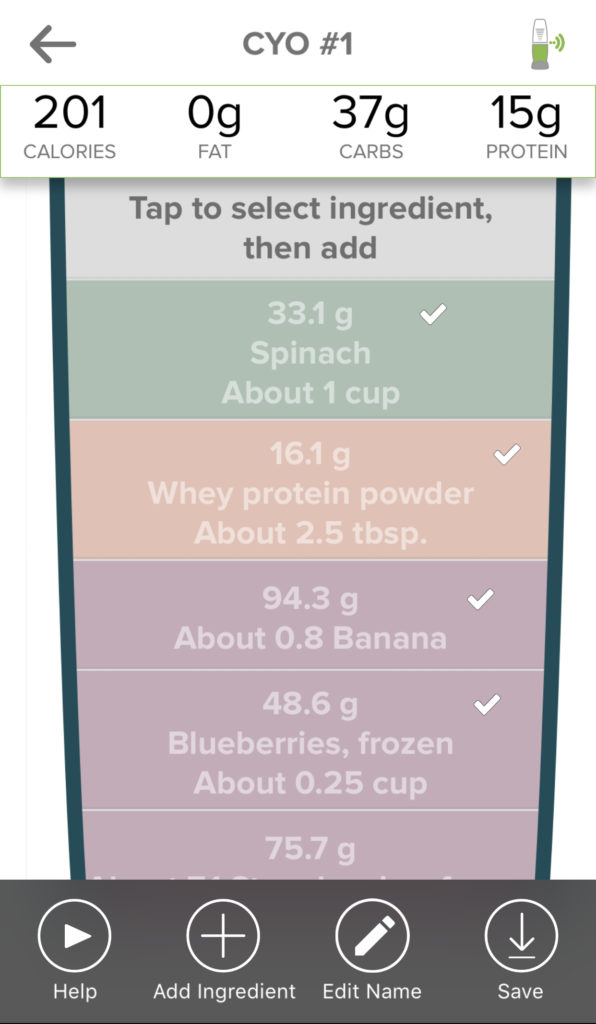 To make my smoothie, I started with an empty cup on the NutriBullet Balance. The Balance base has a built-in scale to weigh the ingredients in order to track it. As ingredients in the cup, NutriBullet automatically tracks the amount and nutritional value. No measuring cups needed. You can see everything you added to the cup on the app. You can see that I added strawberries, blueberries, banana, protein powder, spinach and almond milk.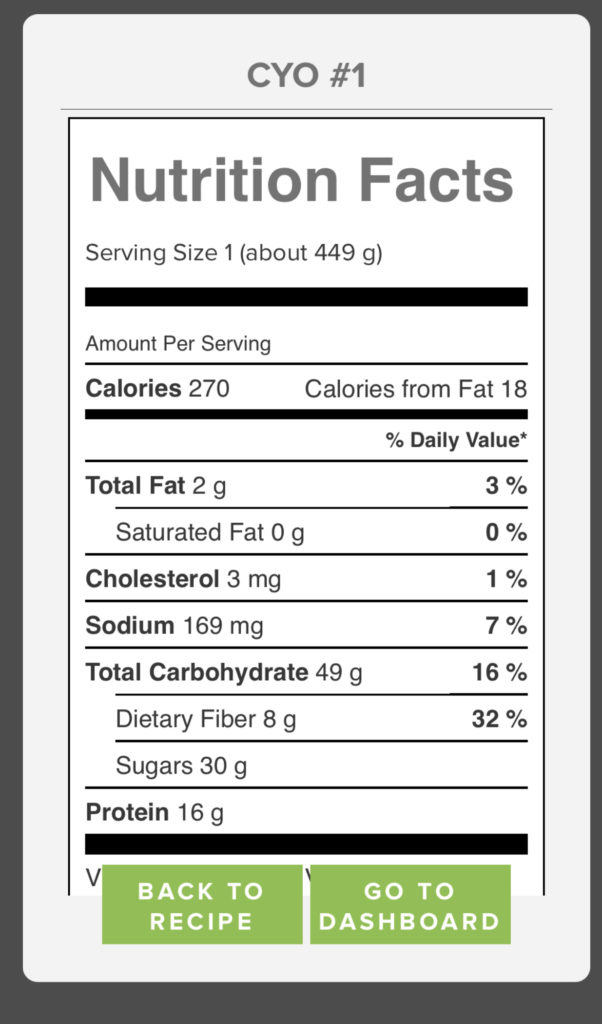 I can save my CYO (create your own) recipe in the app for future use. The app will also tell you if you put too much or less of an ingredient before you blend so you can make sure you get the same nutritional value as before.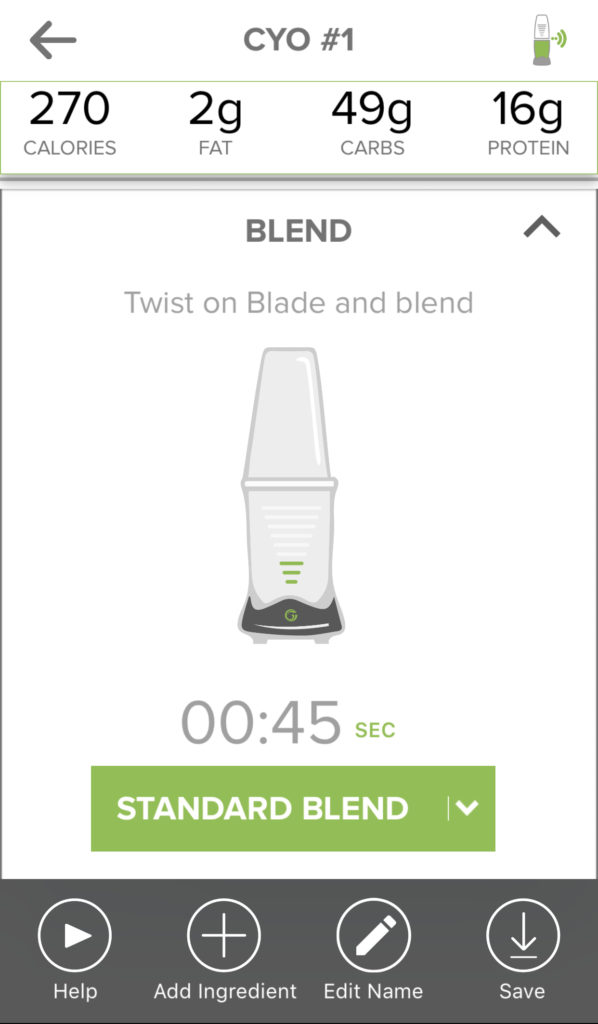 After all my ingredients are in the cup, the app instructs me to start to blend. I don't even have to press a button. I just twist on the blade and blend. The timer will count down and blending will stop once it is complete.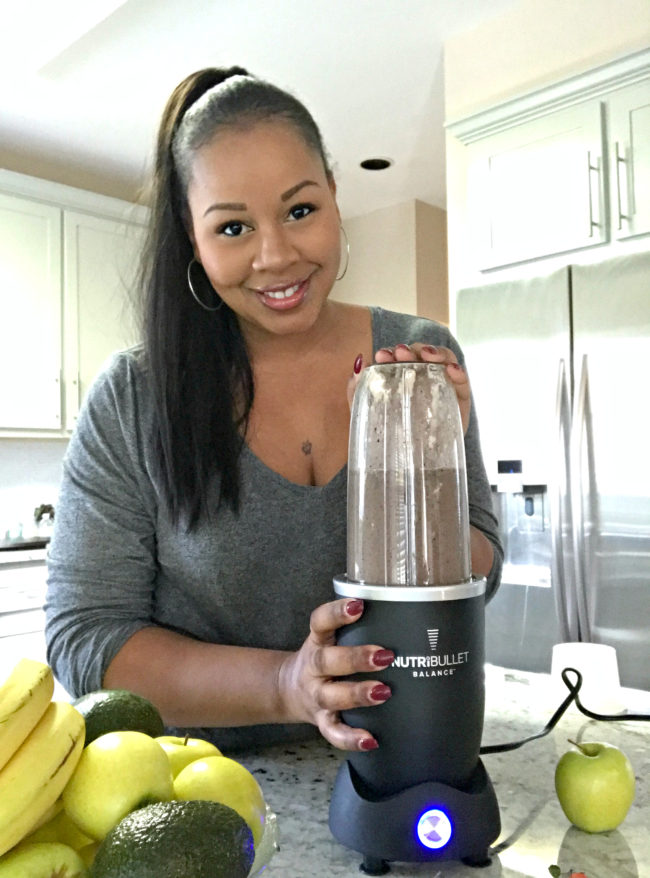 I have a delicious smoothie and I know exactly what is in it without guessing or measuring. The NutriBullet Balance does everything for me! Smoothies are my go-to meal after workouts and for lunch. I can pre-make them and take them on the go with one of the flip top lids that are included.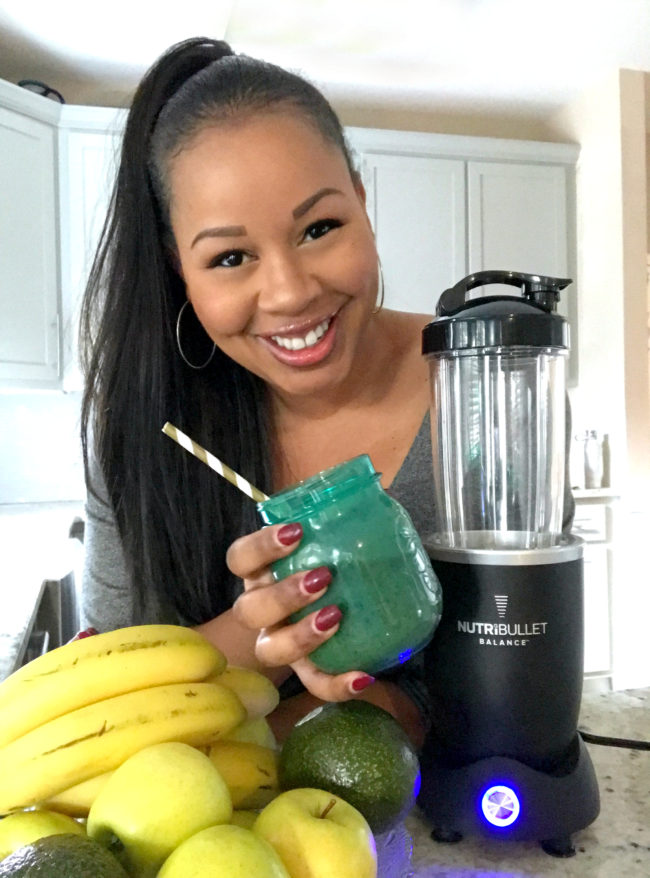 Smoothies are a great way to make sure kids (and spouse) are getting the nutrients their bodies need. They have no clue that I pack them with spinach and kale. To them, it's a fruity milkshake (don't tell). If you're into making smoothies, soups, dips, and dressings, I suggest checking out the NutriBullet Balance nutrient extractor. I've never had a kitchen appliance so advanced. The NutriBullet app is filled with a ton of recipes. NutriBullet Balance does all the work, you just need to buy the ingredients. Learn more about NutriBullet Balance HERE.
Are you and your family smoothie drinkers? I would love to know what your go-to recipes are.