This post is sponsored by Disney World. Thoughts and opinions are my own.
The family and I recently took an amazing vacation to Disney World in Orlando, FL. The girls had no clue. I knew I had to surprise them because I would not hear the end of it until we arrived to Disney World. You can see how it all went down in the video below. I already shared our experience at Bibbidi Bobbidi Boutique HERE. I wanted to share a few more details about Disney World with a pre-school age child, some of the perks we had and what you should invest in. Don't forget to watch the video of some snippets from our trip.
My Disney Experience: When you first decide you want to go to Disney World, sign up HERE. This is where all the info you need is stored. You can buy tickets, make reservations and get all your park information. Next, download the My Disney Experience app. All this info will be available on your phone.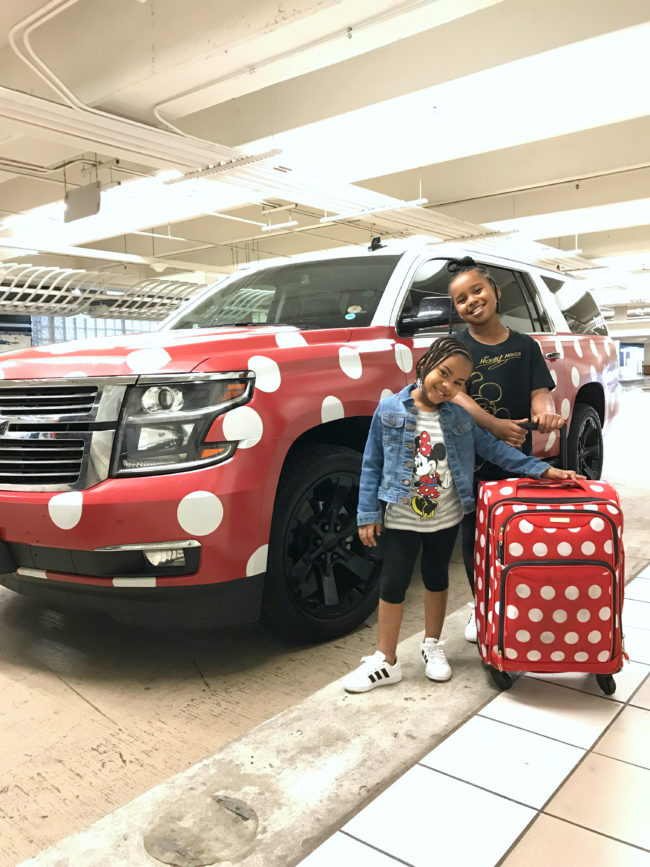 Minnie Van Transportation: Being picked up by the Minnie Van service kicked off the trip. The girls lost their minds when they saw it. I was even hyped about it but I tried to keep my composure. There was a car seat for Harper already installed. The perfect way to start your Disney vacation.
Magic Bands: Opt for Magic Bands for your visit to Disney World. MagicBands are secure all-in-one devices that allow you to effortlessly access the plans and vacation choices that you've made with My Disney Experience. You can use the Magic Bands to unlock your room, buy food, park entrance, Fast Pass, Memory Maker and more! They are waterproof and don't come off. Not once did I have to dig in my bag for a room key or wallet.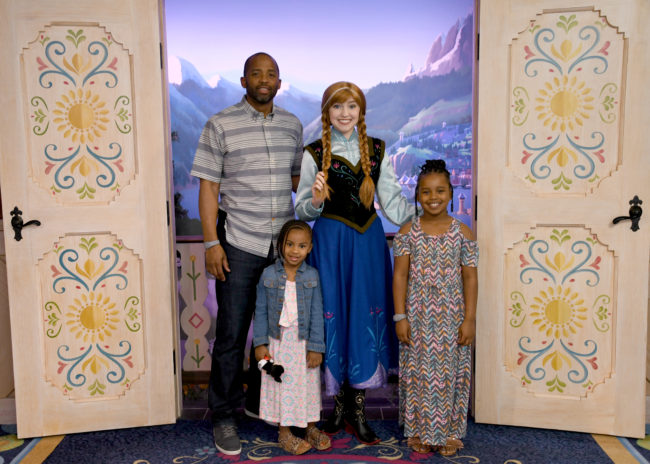 FastPass: Skip the lines with FastPass. Each ticket to the park includes a few FastPass. You can select the attractions in advance or use the kiosks on site. You can purchase additional passes which I would suggest. Some lines had wait times of up to 45 minutes. Planning and using your FastPasses when needed could get you through the lines in as little as 5 minutes.
Park Hopper: Adding a Park Hopper option to you Disney experience allows you to check out all 4 parks on one day. Perfect if you're planning a short visit to Disney World. Combined with your FastPass, you can cover Disney World pretty quickly.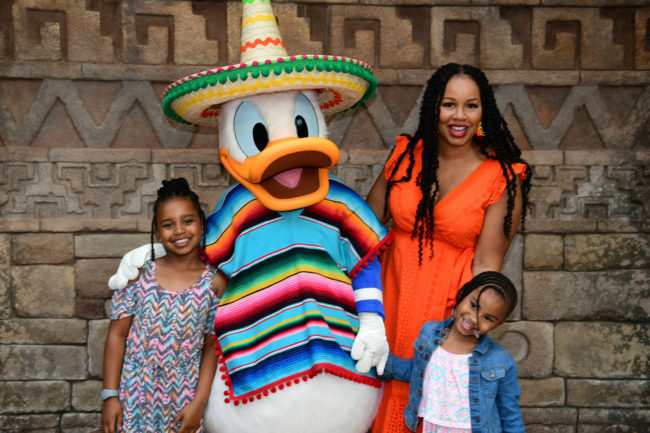 Baby Center: Taking a baby or toddler to Disney World, they got you covered. There is a baby center located at each park. The baby center is equiped with pretty much anything you may need. Formula, diapers, snacks, water, OTC medicine, changing tables, nursing rooms, tvs and more. When it's super hot, perfect place to get out the heat with the little ones.
Memory Maker: MUST HAVE! Memory Maker is just that! While you enjoy the magic of Disney World you don't have to stop and ask someone to take a photo, Memory Maker does it for you! Disney photographers are everywhere. They take your family so everyone can get in the picture, tap your magic band and the photo is in your Disney app to download immediately on your phone! You can even purchase prints. All the photos in this post are from our Memory Maker.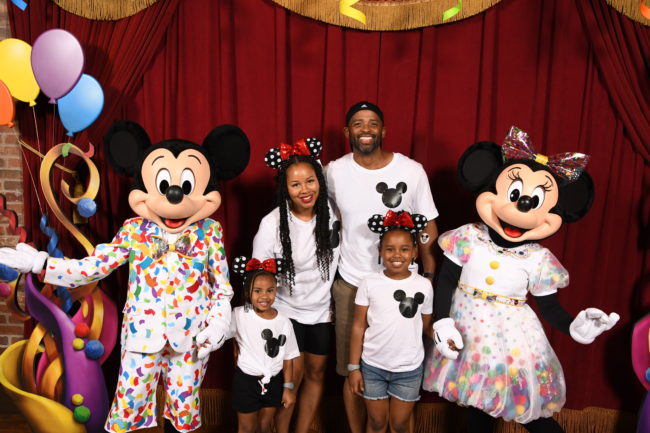 We're still on cloud nine from this magical trip to Disney World. Harper was the perfect age to enjoy everything Disney had to offer. Her little face was lit up the entire time. Make sure you watch the short video recap of our trip to see all the things we did. HERE.
I hope this post is helpful when planning your next Disney vacation. If you have any questions please leave them in the comments.