This is a post sponsored by the National Fire Protection Association and SparkySchoolhouse.org.
Growing up, the only fire safety I learn was walking out of the school when we had a drill.  We never talked about fire safety and education at home.  October is Fire Prevention Month and October 7-13 is Fire Prevention Week.  I'm happy to share some fun activities and videos to teach kids about fire safety from the National Fire Protection Association (NFPA).  The NFPA also has fire safety resources for parents and teachers.  Peyton is excited to share with you her favorite activity.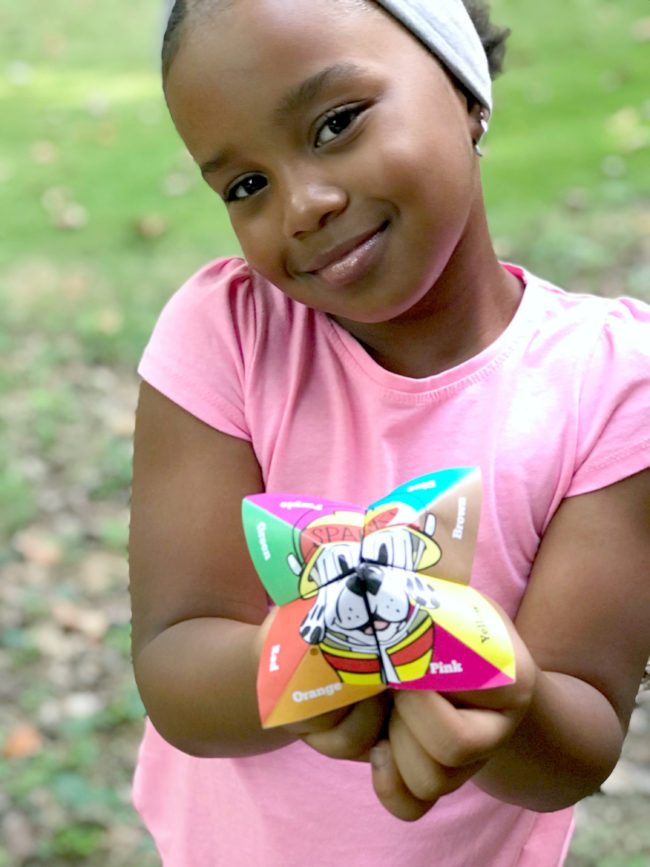 What elementary girl doesn't love a cootie catcher aka fortune teller?   With my help, Peyton downloaded this activity from NFPA site for kids, Sparky.org.  She made a few more to give to her friends at school.  I was impressed with all the fun printables that Spark.org has to offer to help kids learn about fire safety and prevention. You can find more printables HERE.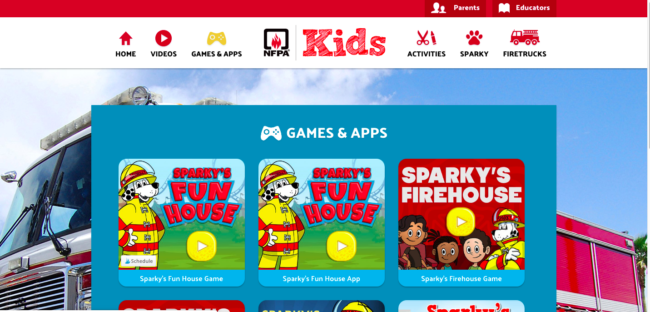 This is the NFPA's site Sparky.org for kids to learn on their level through activities, videos, and web-based games. There are printables for all ages and grade levels. Start with browsing the site with your child to see what they find most engaging. My personal fun and an informative game is Sparky's Fun House.  It teaches kids to think about what they should do in the event of a fire like exits in the home and where to go once they are outside the home.  You can find that game HERE.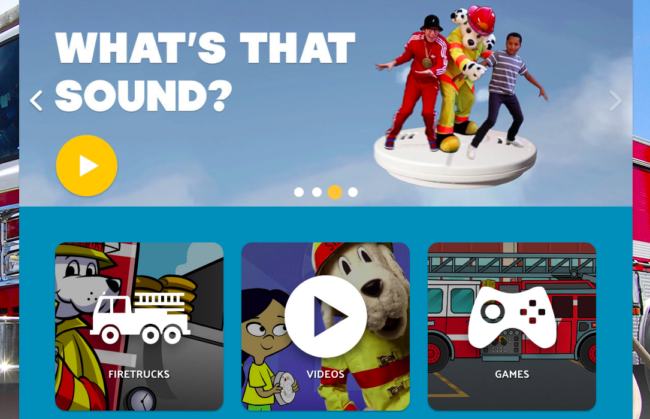 Harper can't read but she enjoyed watching the videos and telling me what was going on.  I also printed out some coloring sheets for Harper that she can play with. You can find more games, videos, printables and more for all school-age children on Sparky.org. You can also download apps to your phone or tablets for the kids to watch and play.  Click HERE for more.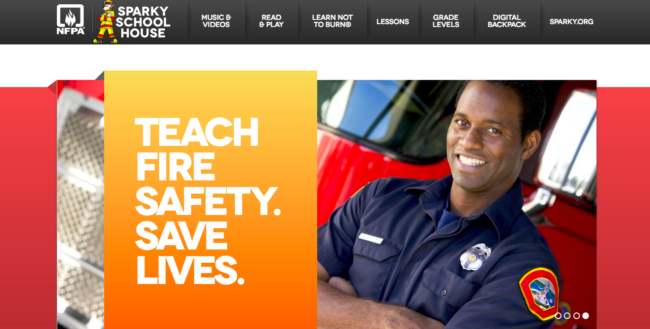 Sparky Schoolhouse is NFPA's teacher portal for fire safety education.  This site has reading sorted by age group and interesting informative videos that teachers and parents can share with their children.  I thought the video on firefighting history was very interesting.  I learned that men used their beards to filter the fumes from fires and when the first woman became a firefighter.  I suggest teachers and parent check out this portal. Click HERE for more.
Like I mentioned at the beginning of this post, as a child we never had an escape plan at home.  Visiting National Fire Protection Association sites has made it easier for me to teach my kids fire safety.  I encourage you to visit Sparky.org with your children this Fire Prevention Month.  Click HERE to learn more.
Do you have a fire safety plan in your home?