If you don't follow me on social media, you've missed a lot! I've been going a 100 miles a minute and have not been able to stop and post on the blog. I recently had my basement finished and it looks amazing. You can view it HERE for a mini tour. First thing on my list was to get my office together. I'm so excited to finally have a create space to run Supermom Culture and Hey Trina! My other office in this house was hijacked by Mr. I haven't worked in there in years. I set up a work space in my guest bedroom but it just turned in to a hot mess of a bedroom. I'm excited to share with you the new Supermom Culture and Hey Trina Headquarters.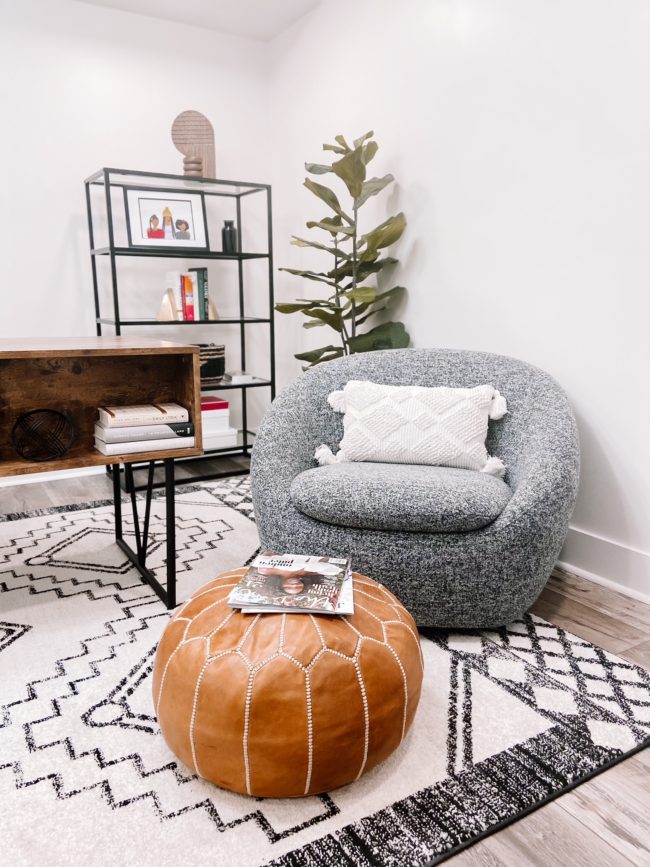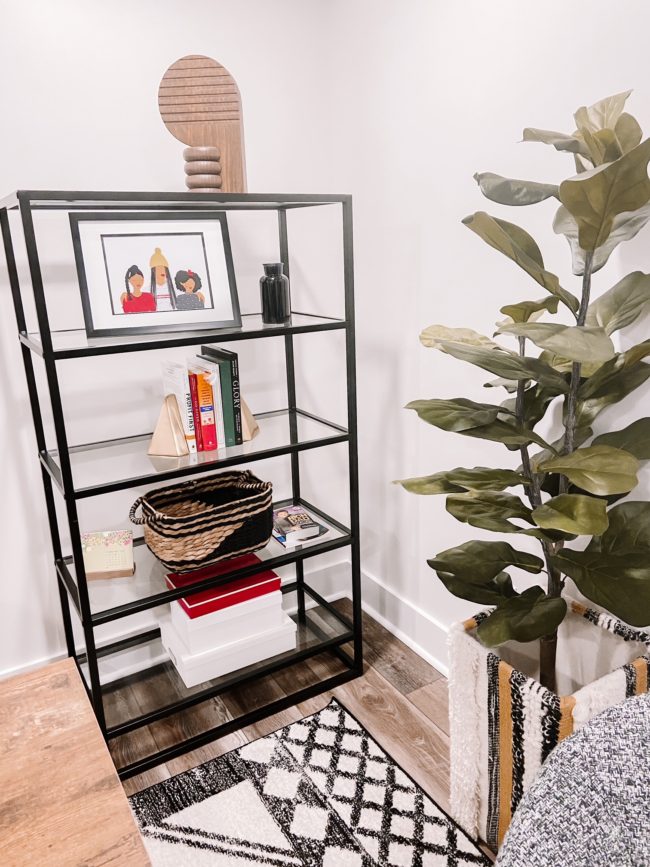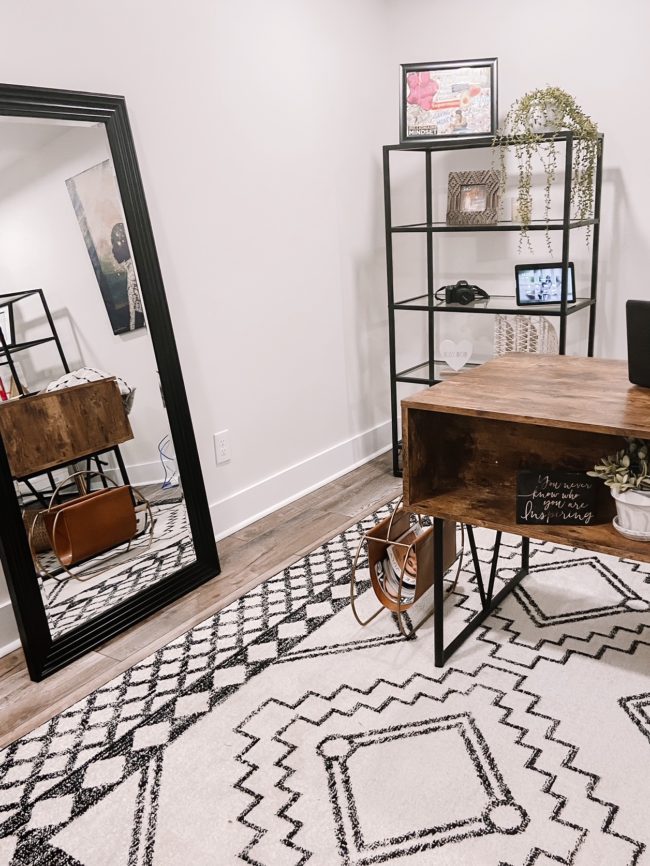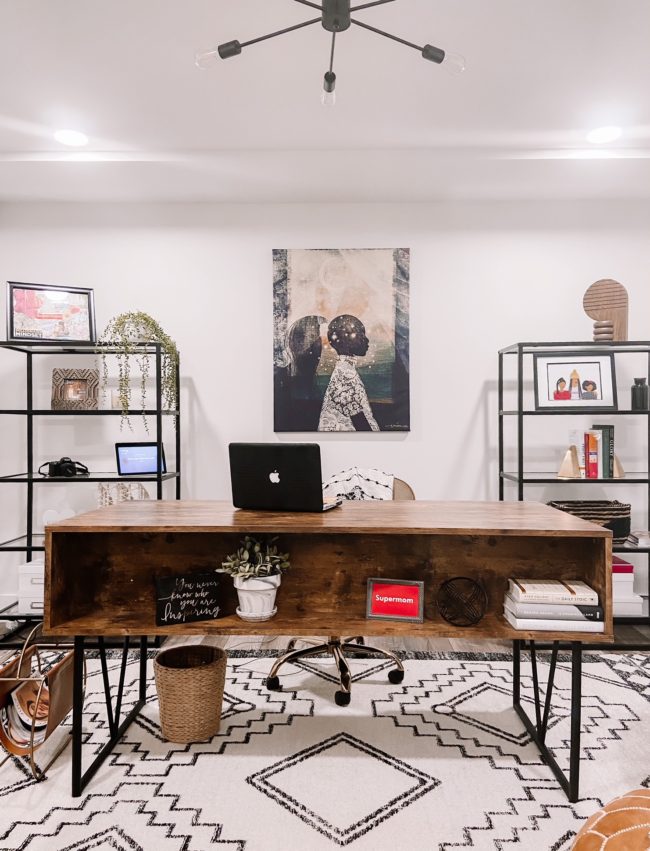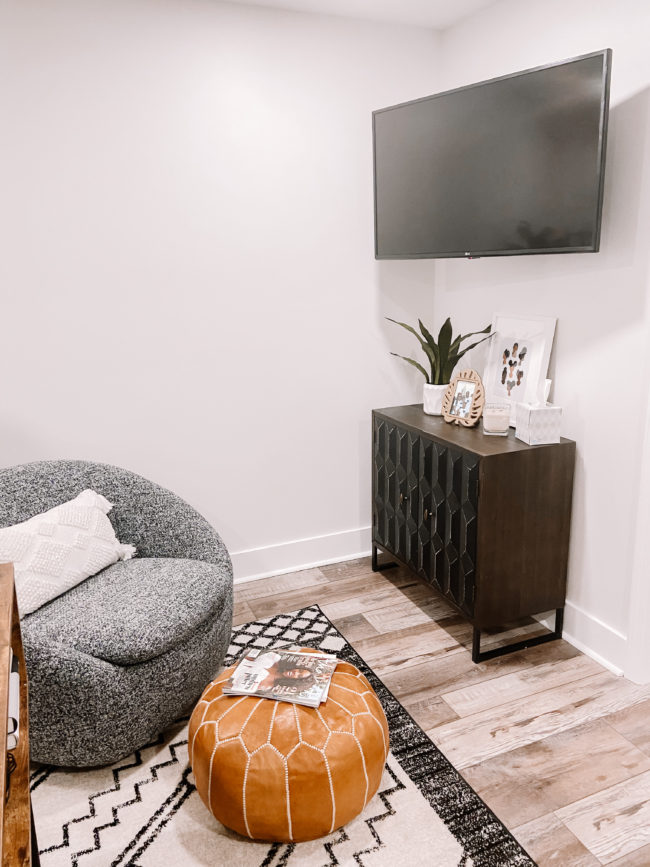 Desk, Wayfair | Chair, West Elm | Rug, Amazon | Shelves, Target | Light fixture, Amazon | Moroccan Puff, Amazon | Art work, Brooklyn Dolly | Desk chair, Wayfair | Media cabinet & mirror, At Home | Faux Fig Tree, QVC
I'm so excited about my new space! It's a whole vibe! The inspiration for my office was this artwork by the talented Brooklyn Dolly! This is my second piece of artwork from her. When I saw it just summed up black girl magic and letting your light shine.
I have a work station in my office but it's not 100% so I'll share that later. Since I've been horrible at sharing on the blog make sure you follow me on Instagram @heytrinasmall.