I've been home for a week but I still can't get over how fun my trip to Turks and Caicos was!  I mentioned in a previous post how I didn't lose weight before my trip but I didn't let it stop me from wearing cute outfits.  Below are the outfits that I rocked during the trip.  Also, check out my short recap video of my trip and see your girl in action.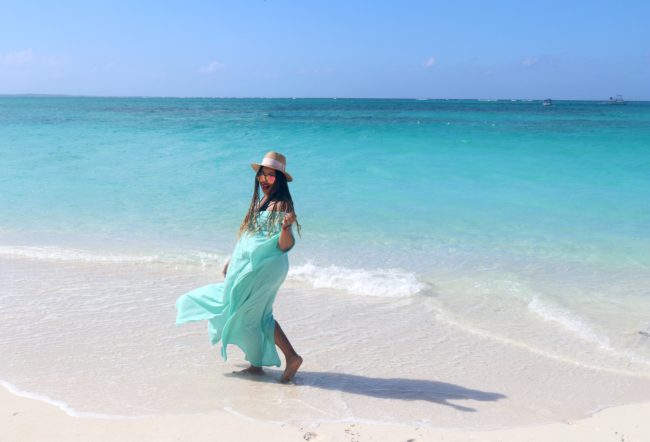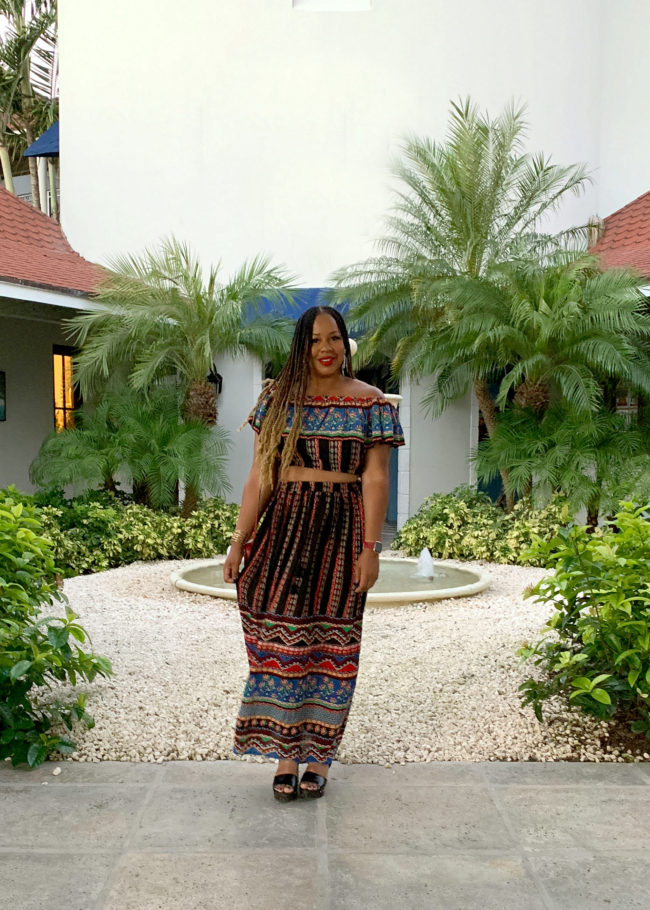 Top, F21 | Skirt, F21 | Shoes, Zara (old) | Cuff, Versona | Ombre Hair, Latched + Hooked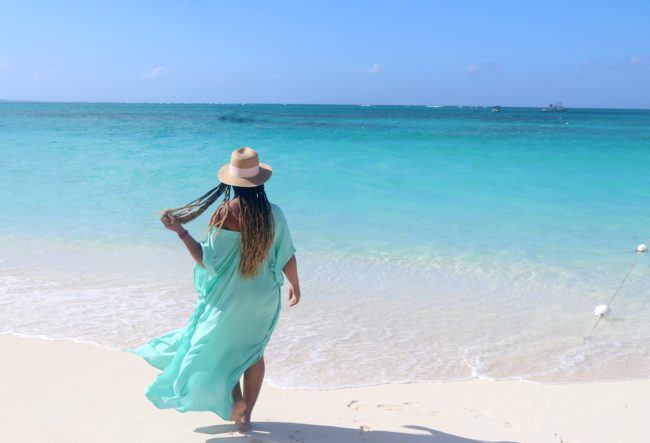 Hat, H+M | Cover-up c/o Hapari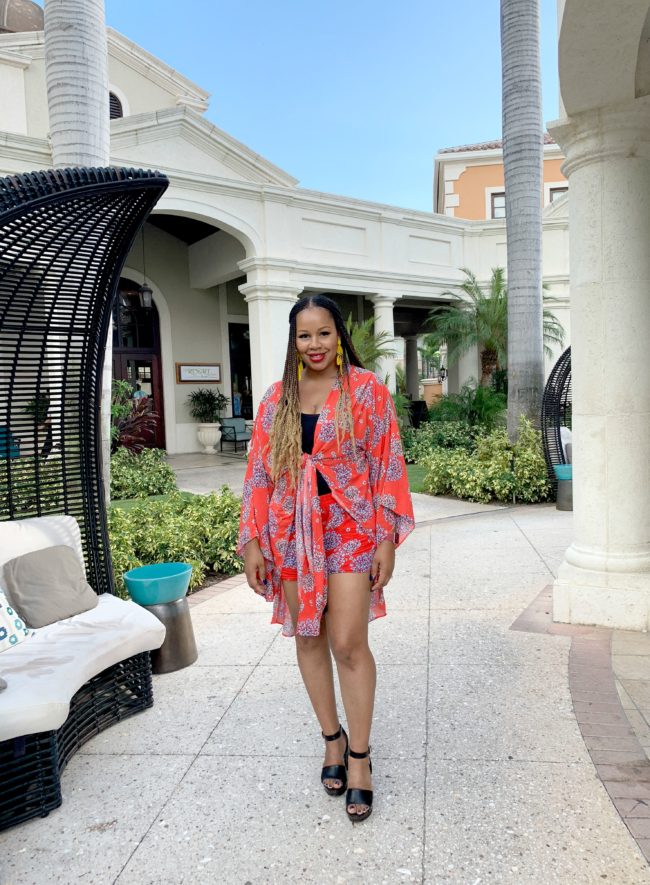 Kimono and shorts, JC Penney | Earrings borrowed from Danielle (ASOS out of stock)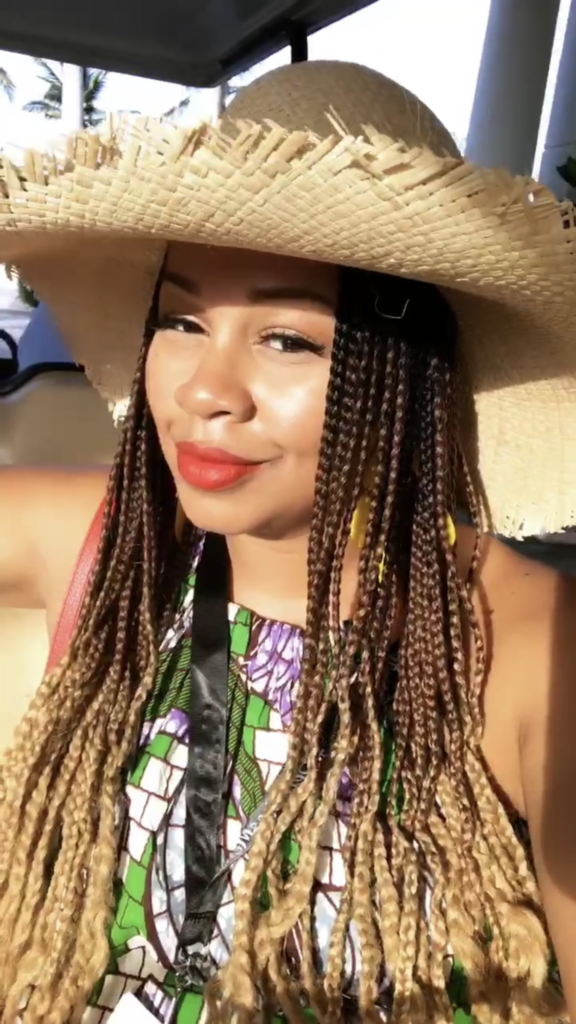 Hat, Lands End | Dress, Suakoko Betty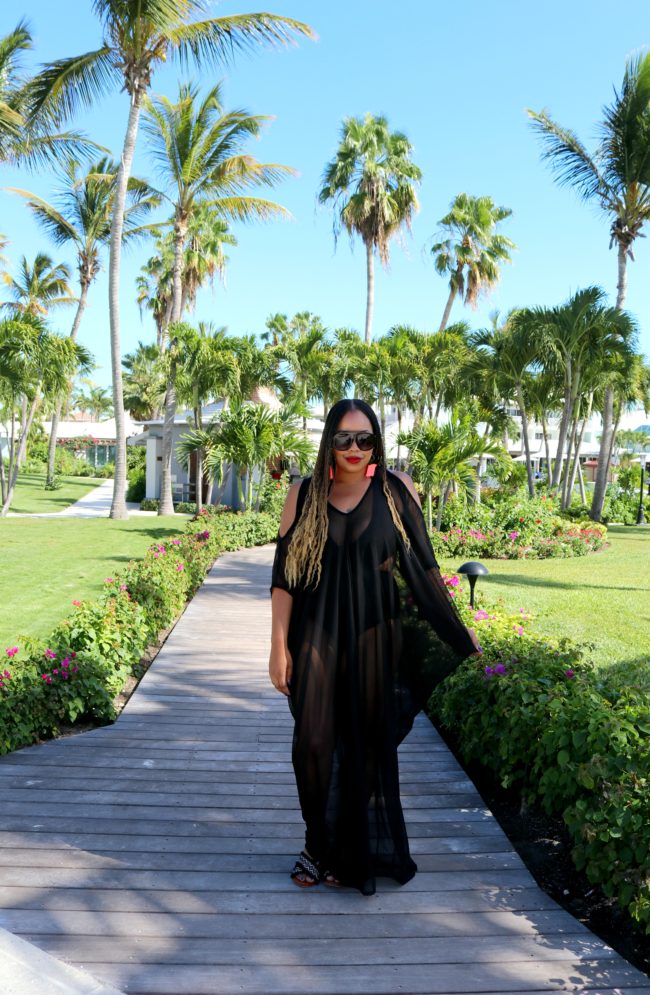 Cover up, F21 (wearing a zero-x) | Bathing suit, Amazon ($25) | Earrings, Versona | Sandals, Target | Fitbit, Kohl's
My style for Turks and Caicos was comfortable and flowy. I basically picked my favorite summertime outfits and threw them in a bag.  Who knew that dressing for a tropical vacation would be so easy.  Next year maybe I'll be a few pounds lighter (or heavier) when I return with the family.
Click HERE for the Beaches Turks and Caicos Q&A.   Learn more about Beaches Turks and Caicos HERE .