Happy Thanksgiving! This year was rough but there are still so many things to be thankful for!
I haven't posted in a hot minute but I wanted to be sure to share some of my favorite black owned businesses for you to shop for the holidays. If you can, I challenge you to set a budget to support black owned businesses as a first priority this season and beyond! Links to the shops are below. I couldn't fit everyone in the image make sure you follow me on IG for more shops @heytrinasmall.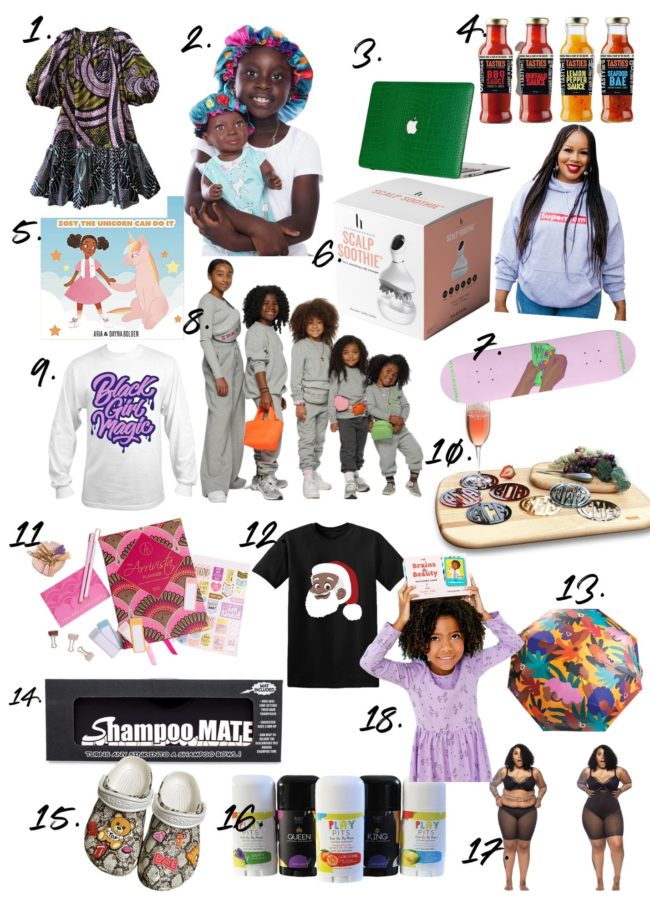 Suakoko Betty | 2. Beautiful Curly Me | 3. Chic Geeks | 4. Tasties Soul Food | 5. Super Cool Aria Book | 6. Latched + Hooked | 7. Proper Gnar Skate Board | 8. Call Me Sparkle | 9. Love My Alannah | 10. Unlikely Market | 11. Arrivista Planner | 12. Greentop Gifts | 13. Izzy and Liv | 14. Shampoo Mate | 15. Love My Alannah | 16. Play Pits | 17. FBF Body | 18. Ruby Rae Society | Supermom Culture
Happy shopping! Let me know what you get!