It's been a while since I've done one of these wish lists. Mother's Day is coming and we've been through a lot in the last year. In addition to already being a Supermom, we were "promoted" to school teacher, P.E. teacher, and lunch lady. I deserve it all the gifts! Top on your list should be Supermom Culture if you haven't gotten your new gear! You can order it HERE. I'm sharing what I would love to receive.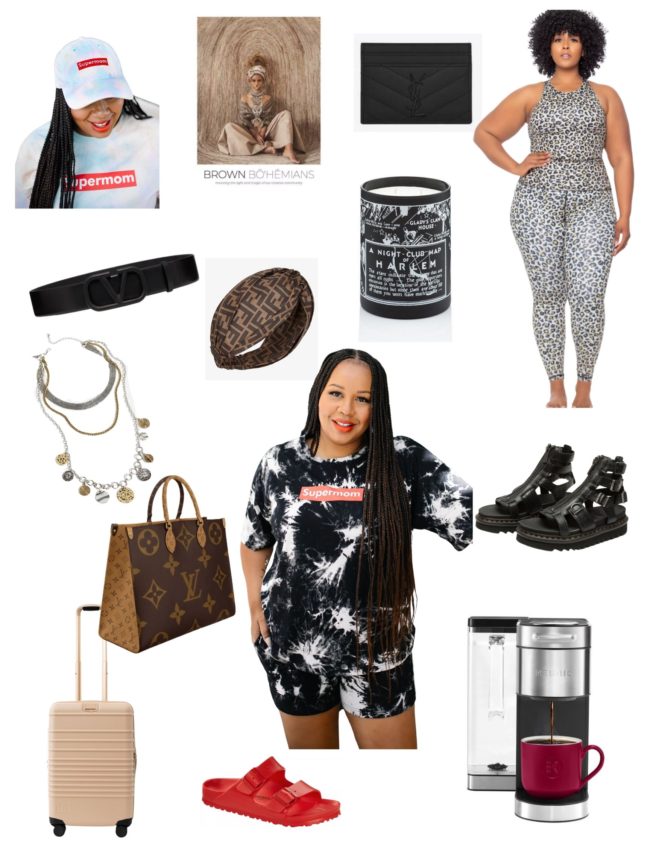 Top L to R: Supermom Culture | Brown Bohemian Coffee Table Book | YSL card holder | FBF set | Valentino belt | Fendi headband | Harlem Candle Company | Free People Layered necklace | Supermom Culture short set | Dr. Martens sandals | LV tote | Keurig | Beis Luggage | Birkenstocks
Ok, some of these are wishful thinking but a mom can dream (or save) right?! A pedicure and/or massage should be required every year as well.
Anything on my list you would like? What do you want this year?