My baby girl is 3 years old!  Every year I say I'm not going to have a party at my house… what do I do for the 3rd year in a row, have a party at my house.  Technically this was the after party.  We took the kids to an indoor play center to run like crazy and then we came back to the house to eat and celebrate.  I know, it's a little bootleg but I was last minute putting this party together and I saved a ton of money.  Harper is a music lover and she loves when mommy is rapping.  I thought this theme would be perfect for her.  I wanted to put a girly twist on the Hip Hop theme.  My party planner,  Swanky Rose set everything up while we were at the play center.  Check out all the details.  Links to everything below.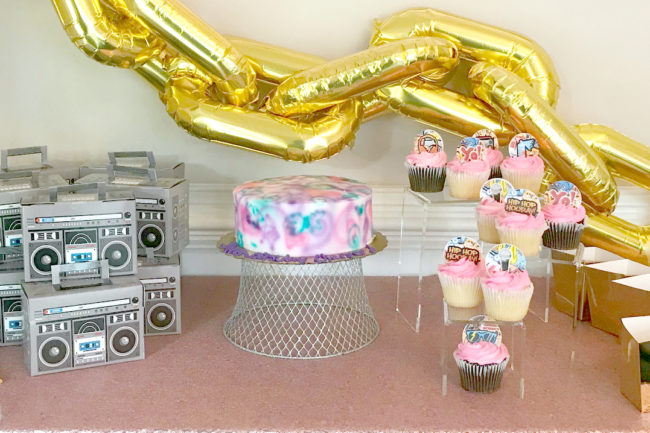 Please excuse the quality of the photos.  I took them on my phone.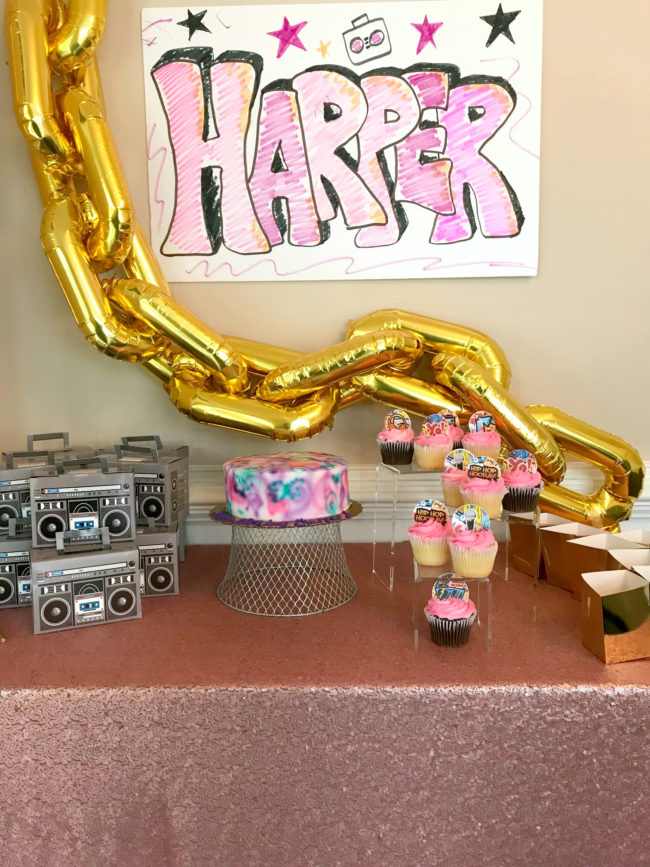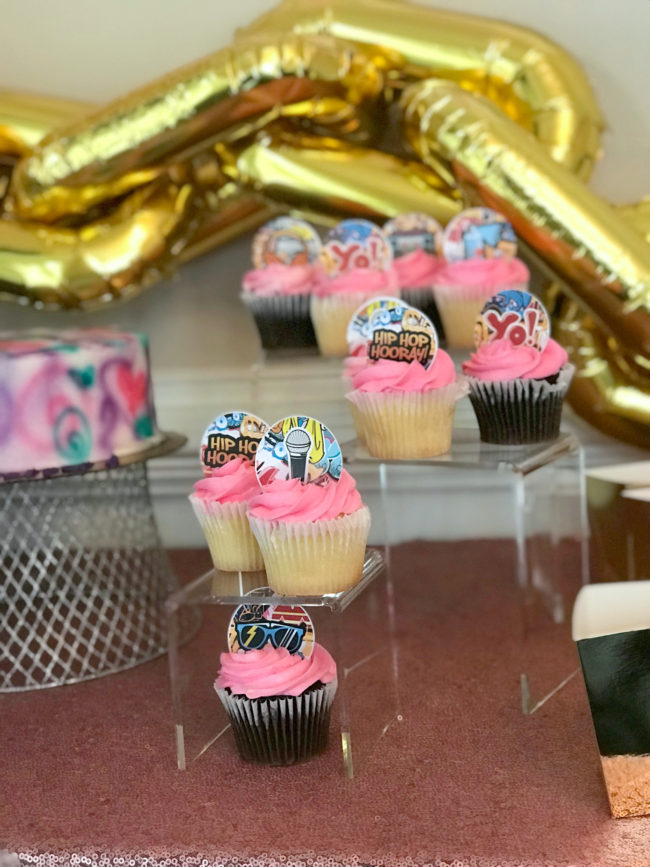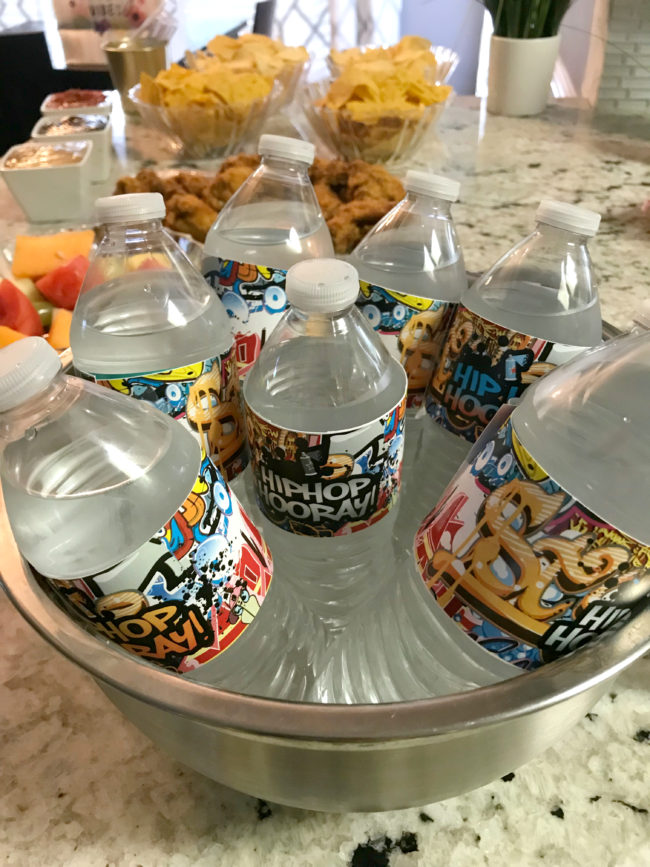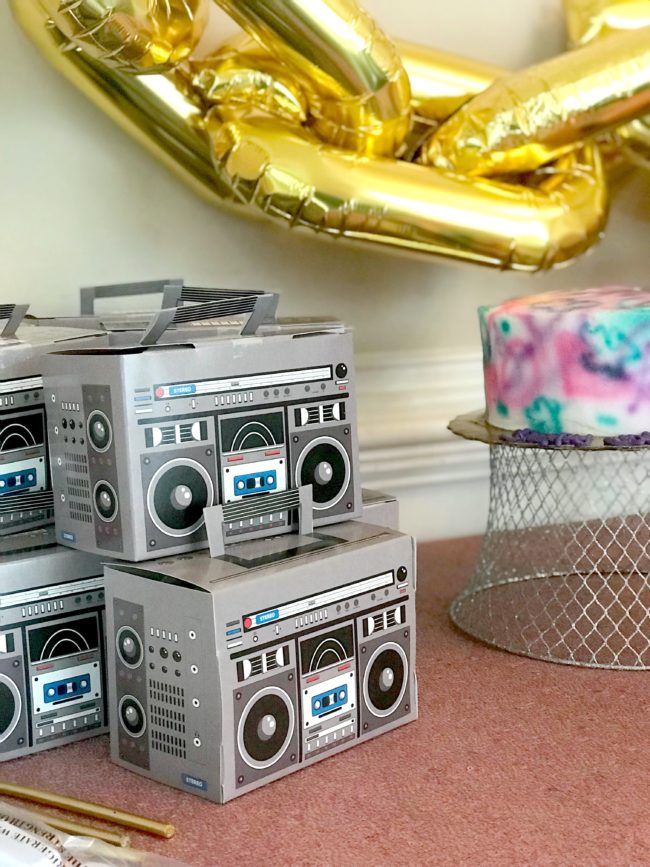 Boom Box boxes, Amazon | Cup Caketoppers and water bottle, Etsy | Gold Balloons DIY, Hobby Lobby | Cake, Publix
Swanky Rose Events did a great job as usual.  She's done all of Harper's parties.  Check out Harper's 1st Aloha party HERE and her Two Wild party HERE
My favorite feature in Harper's Hip Hooray is the chain link balloons. Let me tell you how we put them together and saved a ton of money.  When I saw the chain ballons on Etsy they were $35-$50!  For some balloons.  I noticed that they were only O/0 balloons and connected them.  So I went to a few Hobby Lobby stores and found about 12 of them for .65 each.  I think the letter balloons are normally $2 each so that's still a better deal than what I saw on Etsy.
I mentioned before my rule is to have parties up until age 5.  After that, we'll have smaller celebrations besides a few milestone birthdays.