Happy Super Bowl Monday!  I'm sure some of you are still recovering.  I didn't watch the game but I did shake a tail feather during the half-time show.  Katy Perry did pretty good but Missy stole the show.   That was so unexpected.  Missy woke everybody up.  I'm sure those old songs are blowing up on iTunes today.  Since one of Peyton's favorite songs is Eye of the Tiger by Katy Perry and Peyton is wearing a leopard print sweater, I thought the title was fitting.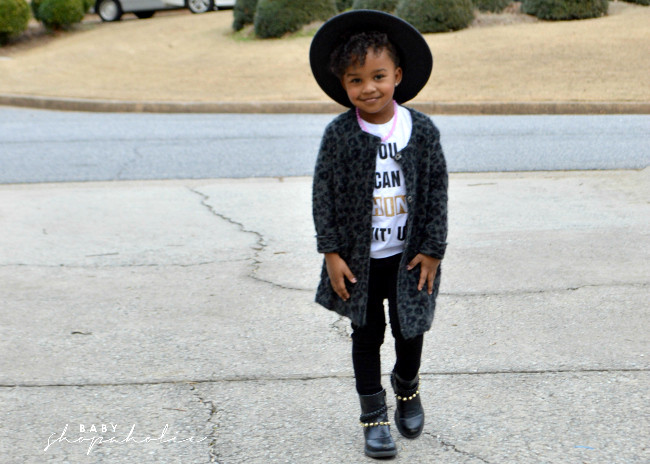 Sweater jacket, Zara (old) | Tee c/o Solshine | Jeans, Old Navy | Hat, Gap Kids (similar) | Boots, Skechers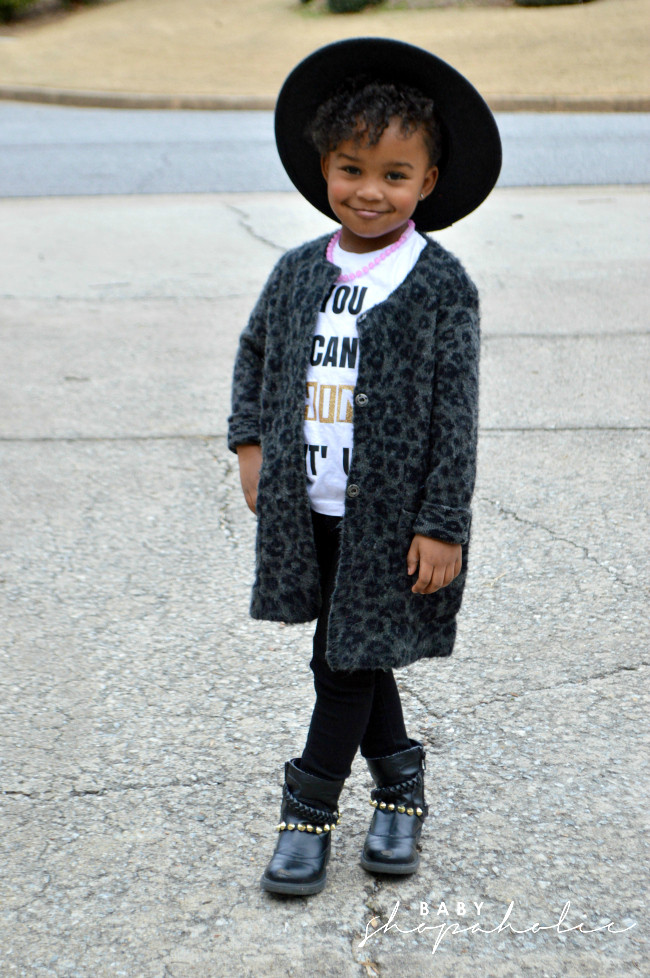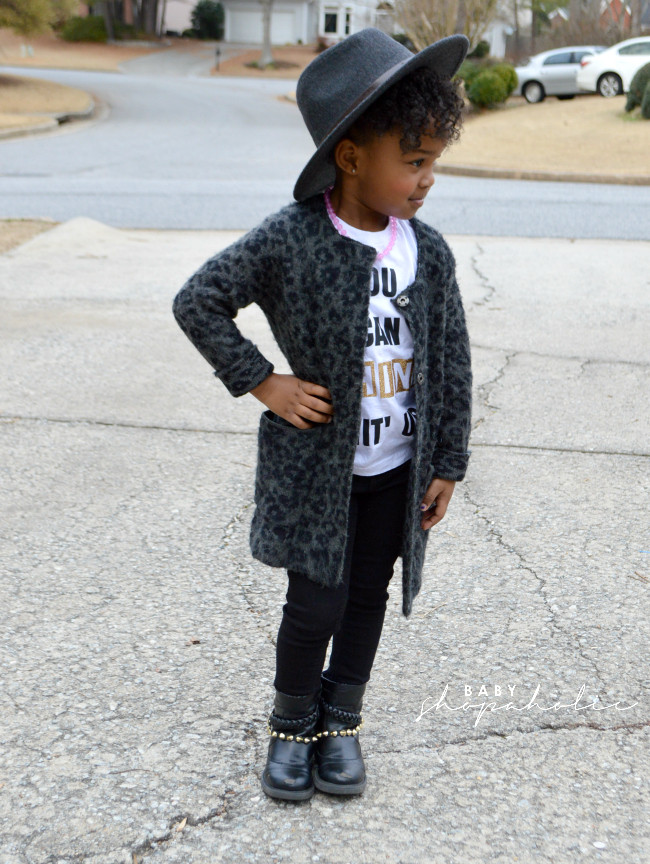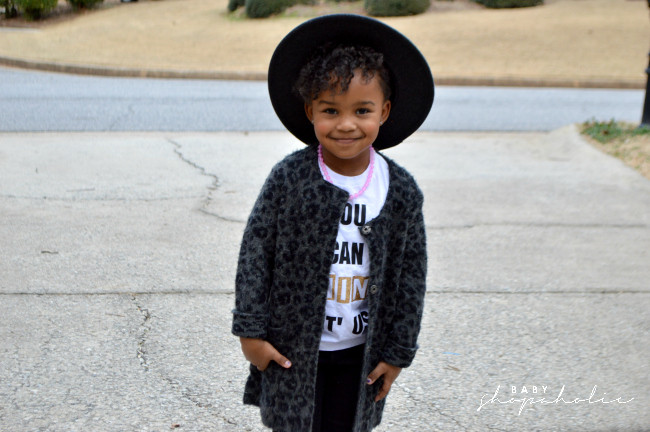 Peyton rocked this adorable look to her BFF birthday party Saturday night.  Since when do kids show up at birthday parties looking like this?  Oh, I found the perfect process and product for Peyton's curls.  I promise to share that soon!