Happy Friday!  After traveling last weekend and Peyton being out of school until Wednesday had my week all the way messed up.  Mister and I went to the Bad Boy Reunion tour last night.  It was off the chain but I'm paying for it today.  This is not what I wore to the concert last night but I seriously thought about wearing it.  Dressing this time of year can be tricky.  It's September but it's still hot.  I don't know about you but I don't feel right wearing full blown summer clothes after the month of September.  I think this outfit is a great look to take you from summer to fall.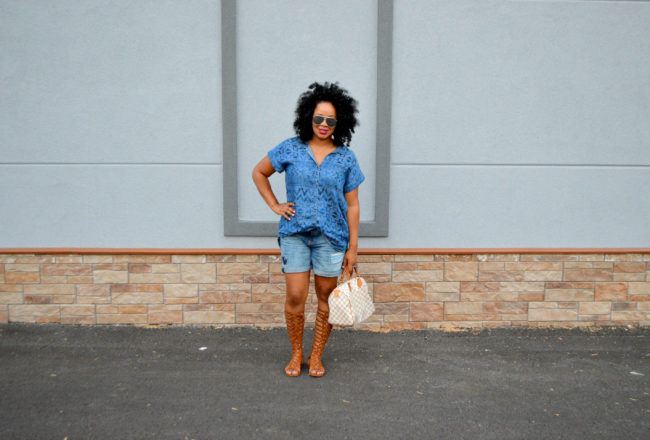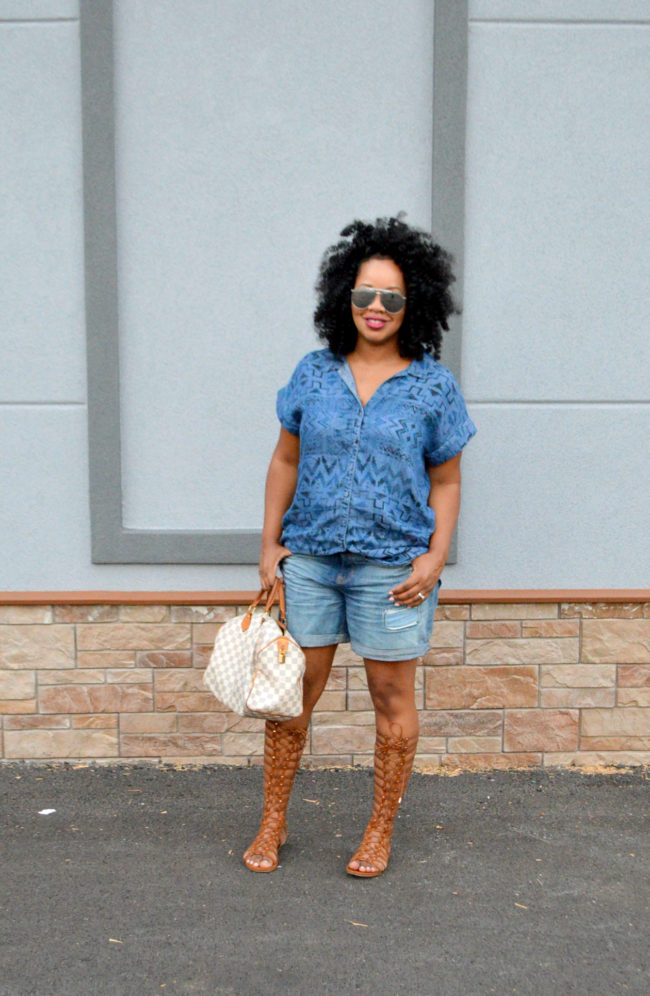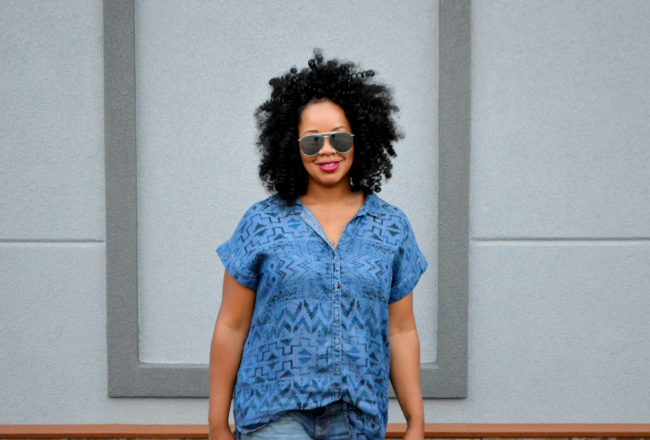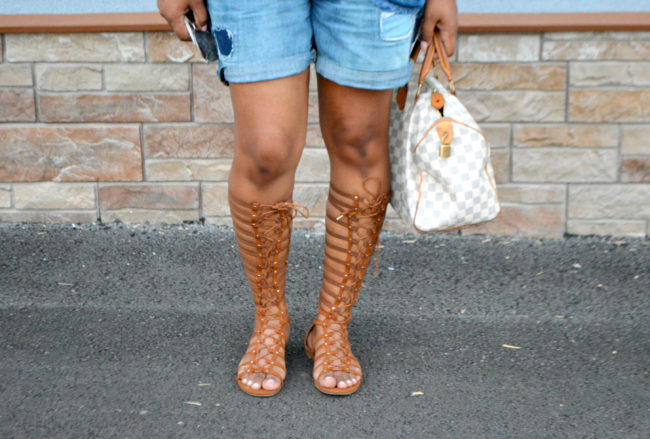 Top, Versona (similar) | Boyfriend shorts, Old Navy | Sandals, Fabrik (similar) | Sunglasses, F21  | Hair, Latched + Hooked
I'm a fashionista that likes to dress for the season.  Even though fall will be here soon, I still take the weather in to consideration (not ready to rock the moto jacket just yet).  You can check out my must have fall transition pieces HERE.  What are you wearing during this transition period?