Yesterday marked an epic moment in Peyton's (and mine) life.  She started her first day of kindergarten at an elementary school.  She was a complete pro!  Going to a big school and meeting new friends did not phase her the least bit.  We had to stop her from running on the bus so we can take a few pictures.  Me on the other hand, I was a bit of a mess.  Keep reading…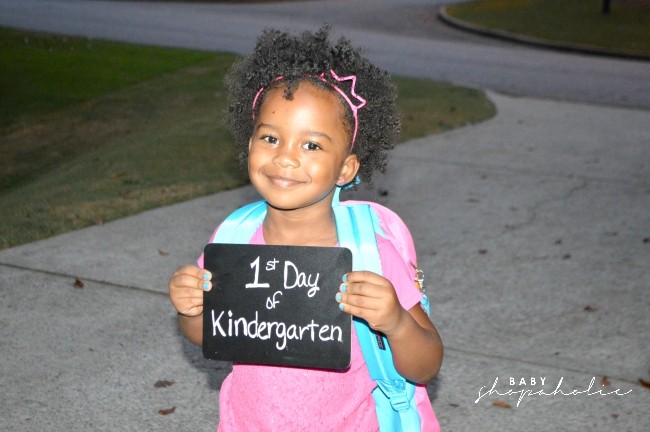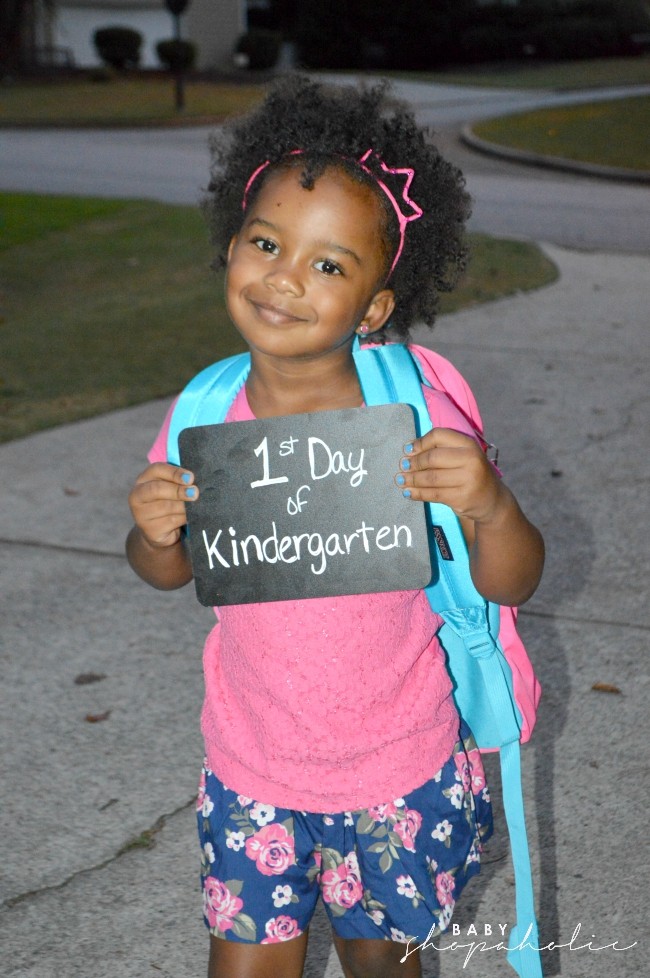 Shirt and top c/o Carters |  Headband, Gap Kids |  Shoes c/o Skechers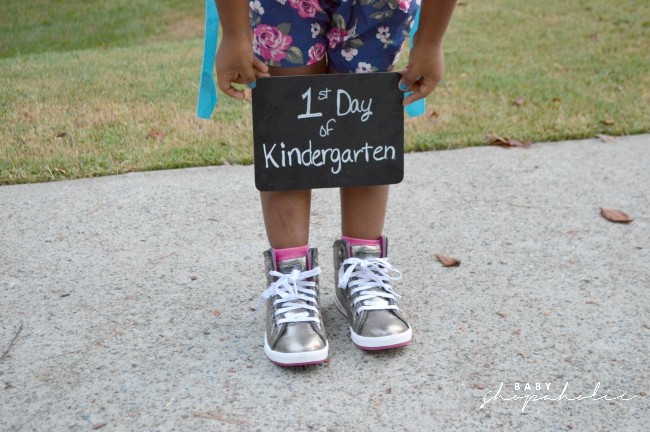 Mister and I put Peyton on the bus.  Mister parked my car at near the bus stop so I could jump in and follow the bus.  Yes, I tailed the bus on the first day of school.  I wanted to know all the stop before it dropped my daughter off at school just in case I had to go looking for it.  After following the bus to school, I parked to deliver Peyton's school supplies.  Seriously, there is no way should could have carried everything on the supply list in her book bag.  Plus, it gave me an excuse to see her again.
I get to her classroom and hand her teacher the supplies.  Peyton is sitting at her table coloring I assume because classes have not officially started.  I catch her attention and what does she do….waves.  I'm like, she doesn't miss me yet?  So I asked her for another kiss and hug.  She put down her crayon and came and gave me a hug.  It really hit me that my baby is growing up and becoming more independent.  I couldn't be more proud of her.  She a quick adaptor and goes with the flow.  If you follow me on Snapchat (babyshopa) you would have seen it all go down.
How was your child's first day?  Did you follow the bus or do anything that others may think is extreme?