Happy October!  I can't believe we are in the 4th quarter of the year already!  October happens to be my favorite month.  Not just because my birthday is coming (if I could skip that I would), it's also my anniversary month and the weather finally cool enough to wear Ugg boots.  I know, I'm pushing it for Ugg season, but I love my Ugg boots.  Harper's ready for fall as well in her baby boot cut jeans.  A few leaves may have or may not have been ingested during this photo shoot.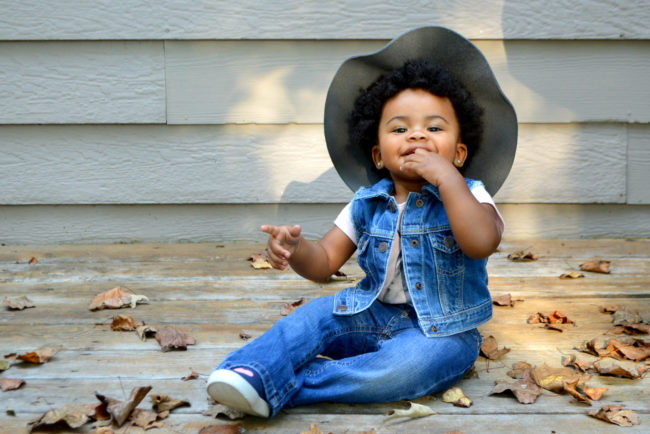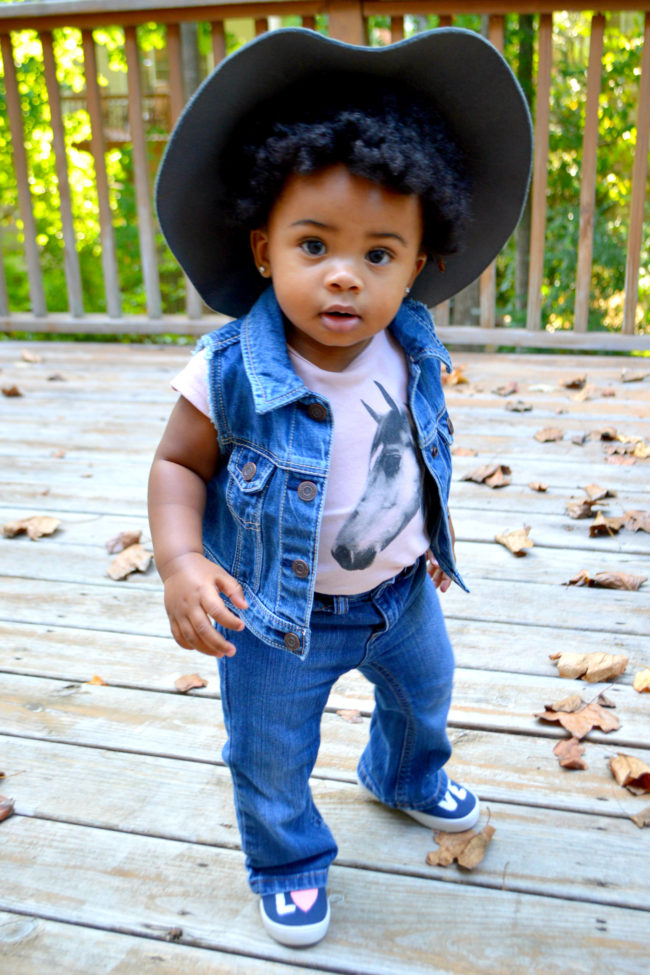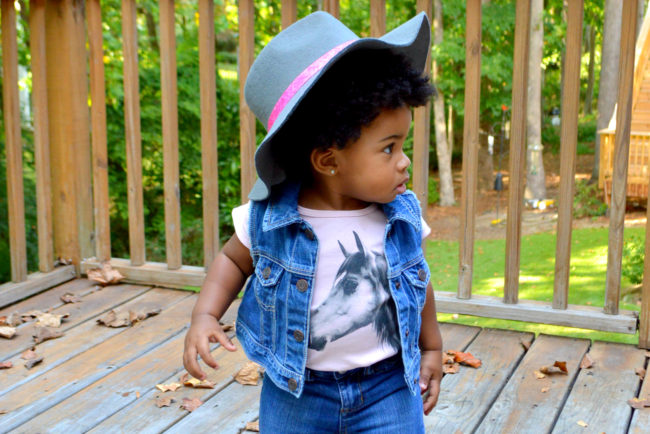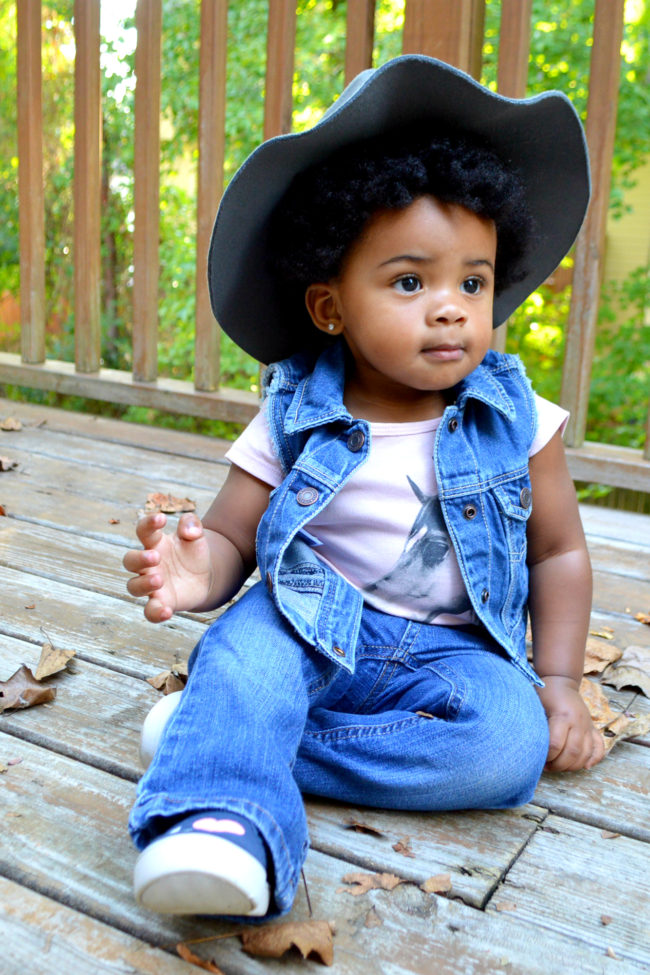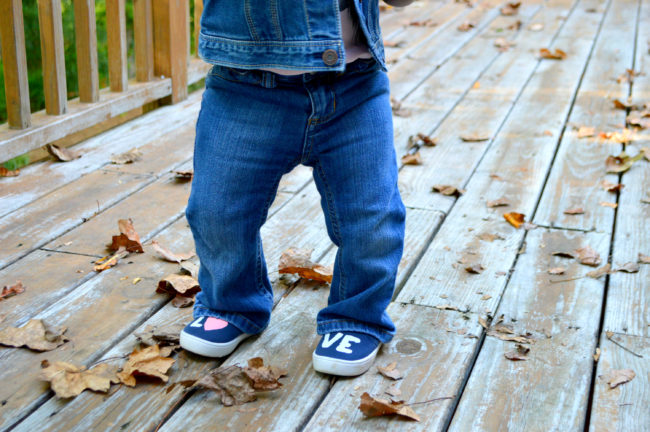 Vest, Baby Gap | Bodysuit, Carter's | Jeans, Old Navy| Hat, Target | Shoes, Carter's
Too cute!  Harper is playing no games for her official first fall fashion scene.  I was surprised that Harper kept her cute little hat during this shoot, especially with all that hair.  Definitely a child of mine.
I haven't worn boot cut or flare jeans in years but Harper is making me want dig mine out.  Are you a fan of the boot cut or flare jeans this season?