I bet yall thought I was done rocking my African print items.  No, ma'am!  If you follow me on Snapchat you've probably seen this dress a time or two already.  Meet the official dress of Summer 17!  I picked up this dress during the African Print Love event in May.  I seriously want to wear it everywhere.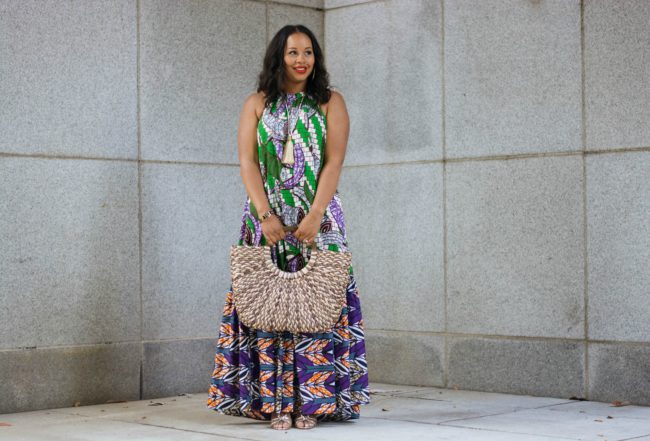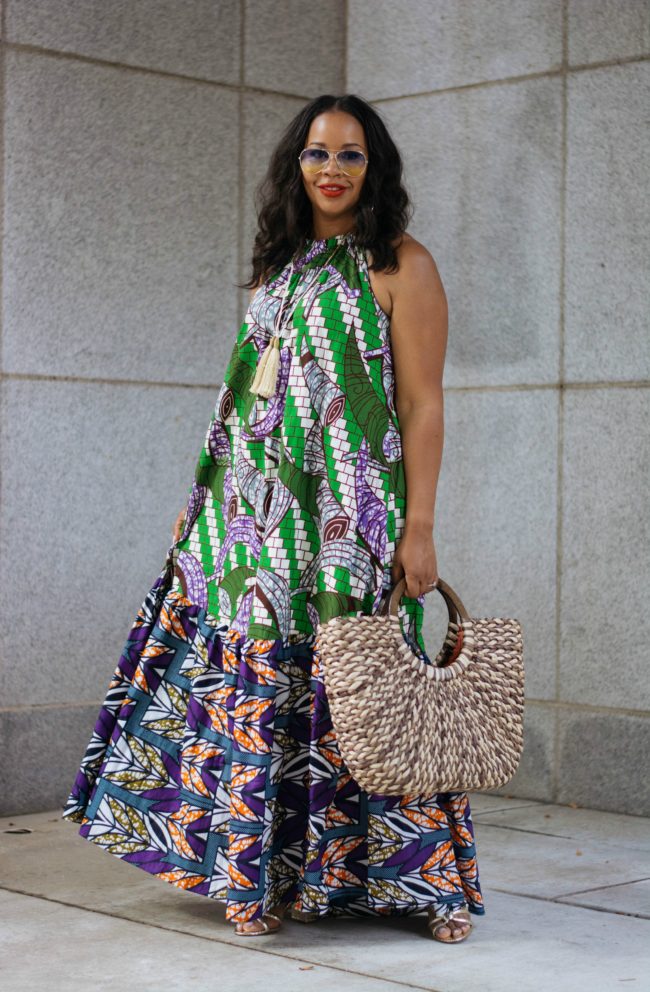 Photography by K Visuals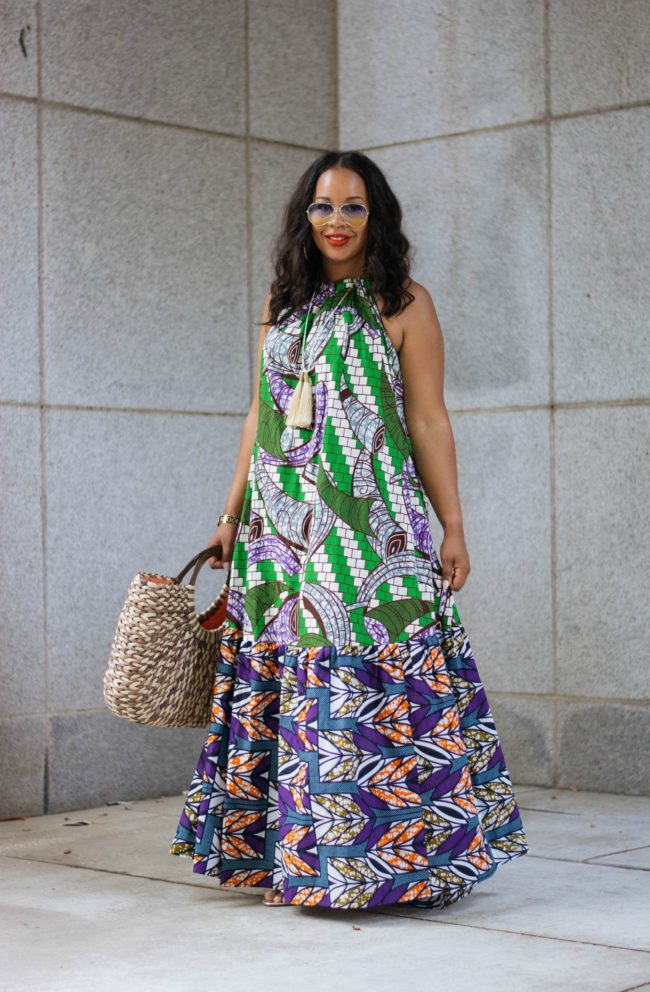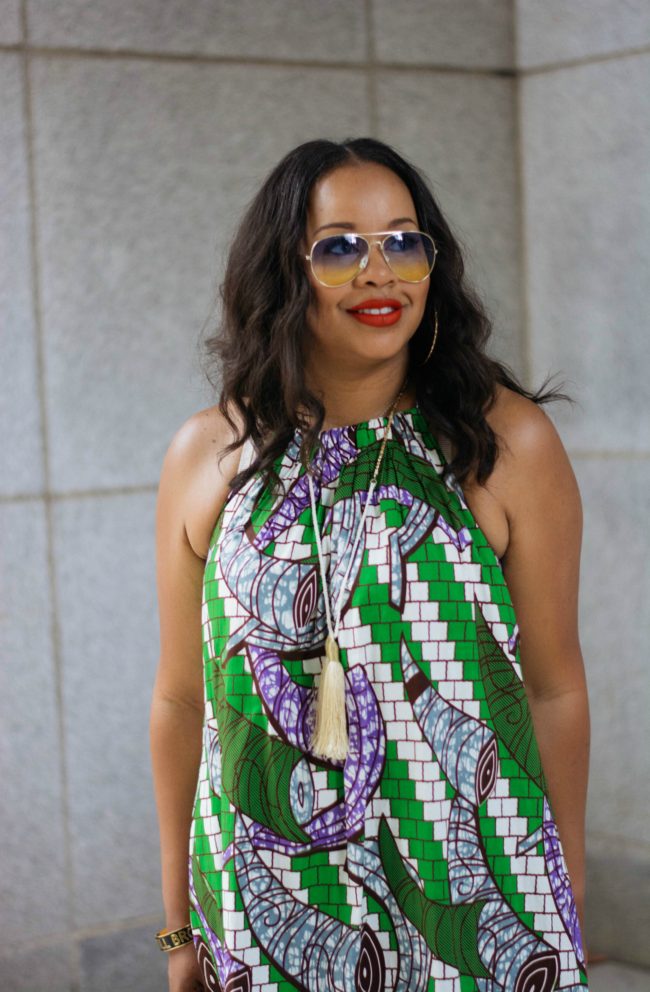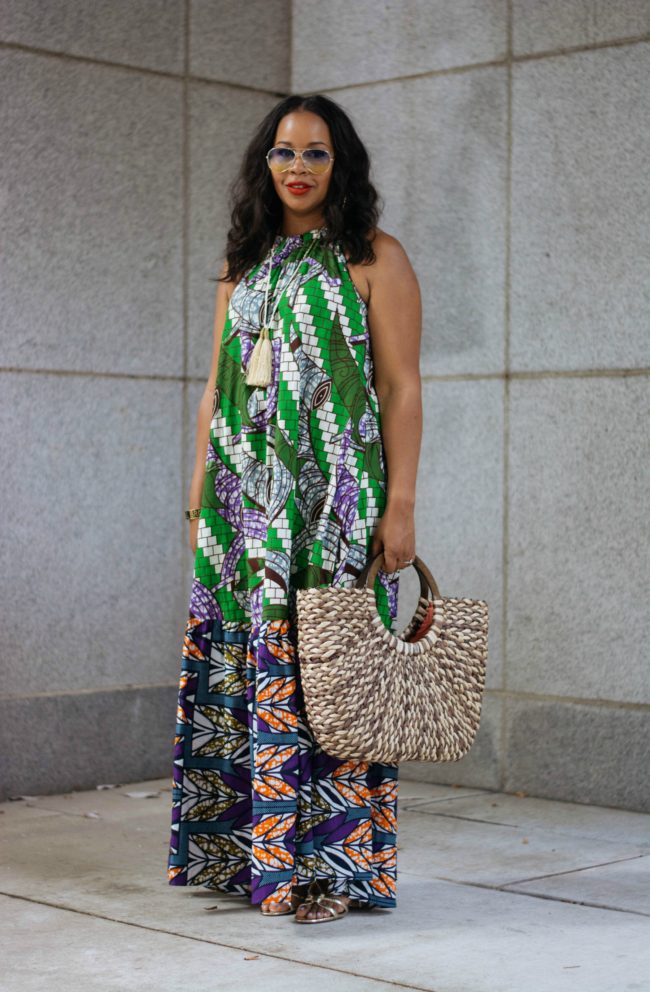 Marie dress, Suakoko Betty | Shoes, H+M | Sunglasses, Sunglass Spot | Bag, Express (super old but similar here and here) | Necklace, Versona (similar)
Isn't she gorgeous?  The dress, not me.  And she has pockets!  I'm trying my best not to wear this dress to church every Sunday.  If I do, I don't think anyone would mind.  The straw bag I'm carrying I've had for over 10 years.  I'm sure you've seen that cute bamboo straw bag that all the top fashion bloggers are carrying.  Well, the way my back account is set up, I had to dig this old bag out.  It gets the job done.
Have you found a dress you plan to live in all summer?