Last week, well almost two weeks ago, Lexi and I hosted the African Print Love shopping experience.  The event featured contemporary African print designers Suakoko Betty, Melange Mode, House of Ubuhle and Londi Ro.  I had too much fun being a personal stylist and shopper for customers and also shopping for myself.  In true shopaholic fashion, I purchased a beautiful piece from each designer.  I wanted to share my picks from the event.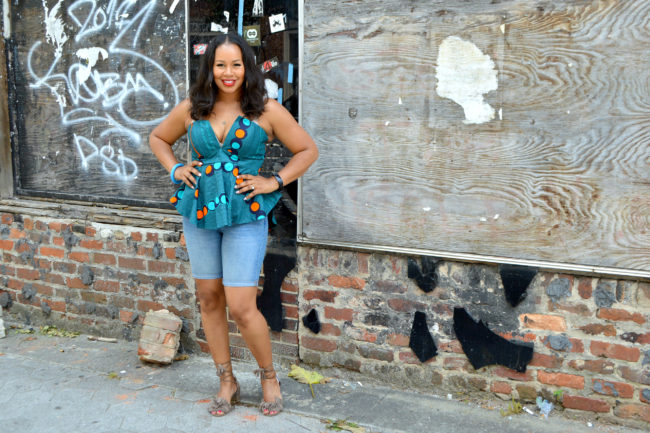 Peplum top from House of Ubuhle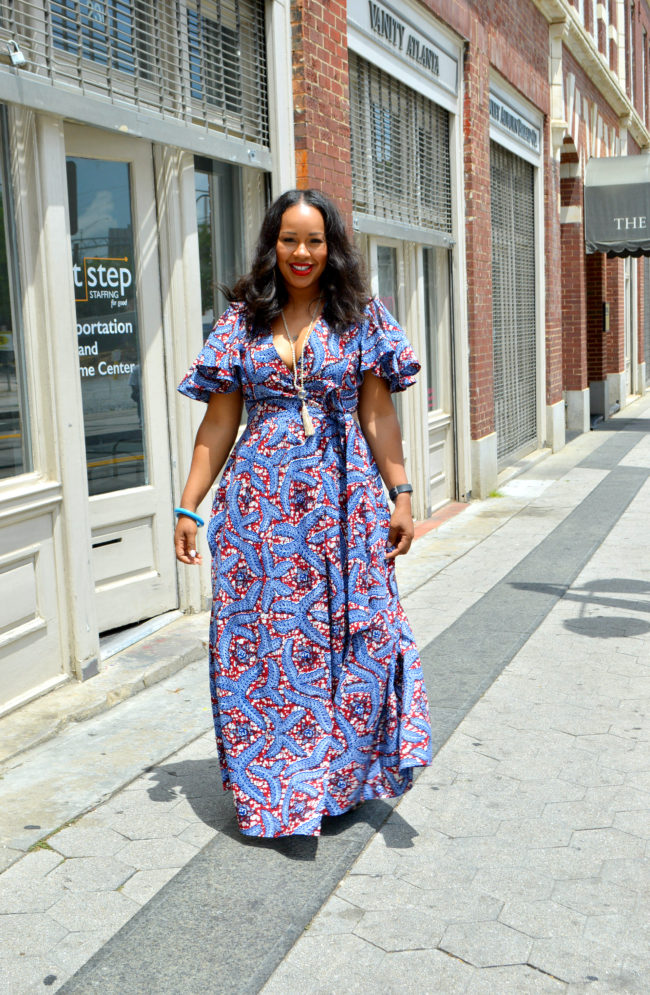 Dinah wrap maxi dress from Suakoko Betty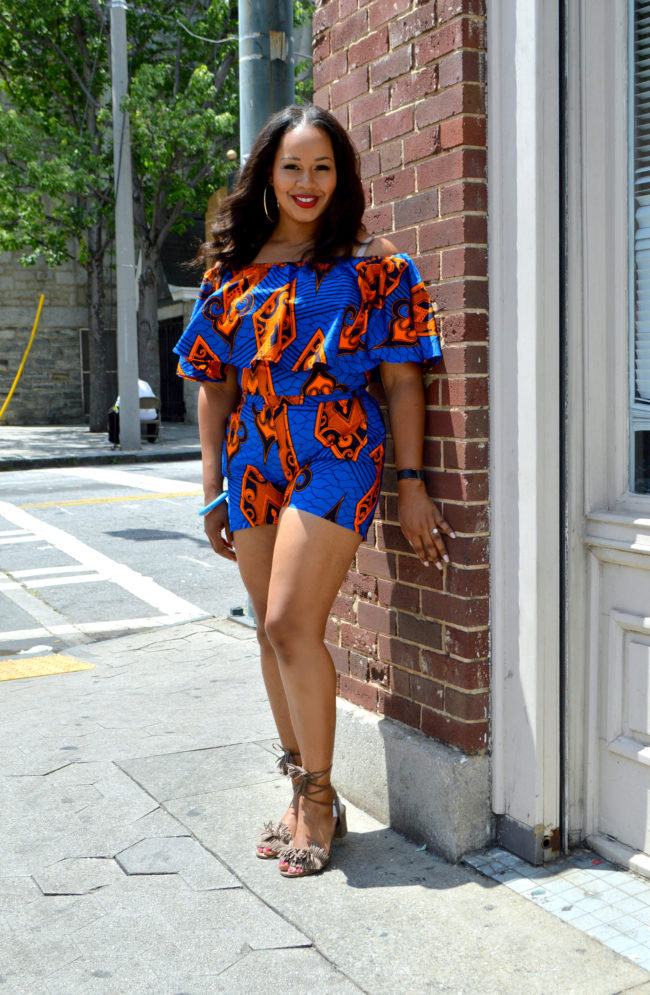 Off the shoulder romper from Melange Mode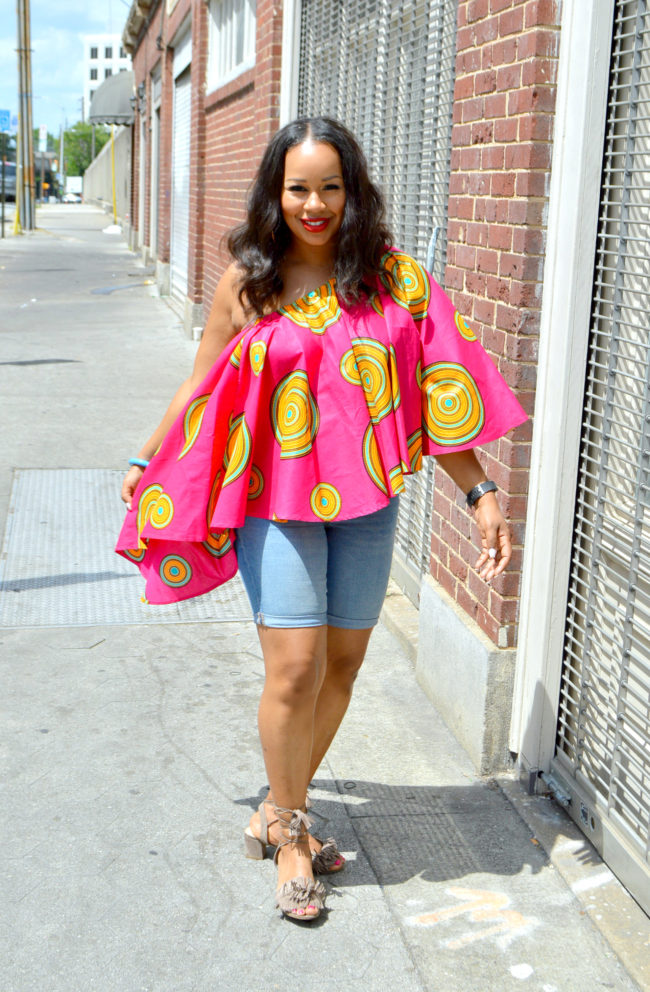 Multi-function top from Londi Ro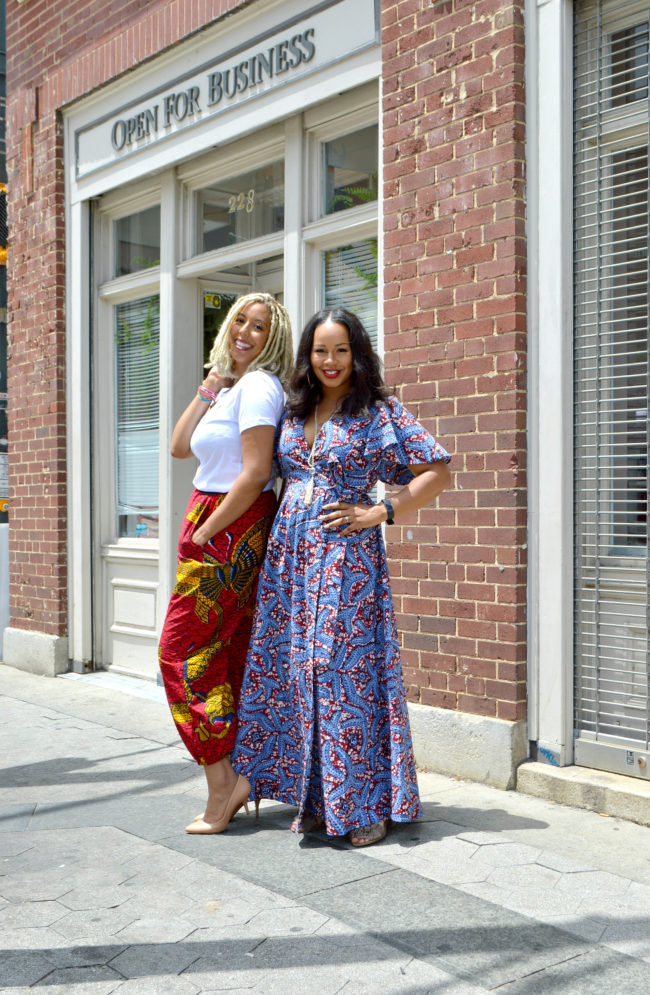 Lexi wearing joggers and tee from Melange Mode
I can seriously say that I am in love with every piece I purchased. These designers were amazing to hang out with.  Thank you to everyone that came out to shop.  Word on the street is that the designers would like to do this again for their fall collections. In the meantime, check out each designer.  Oh, and most of the items have pockets! *praise hand emoji*
If you have any questions about my pieces, leave them in the comments.