I finally completed my bathroom renovation! You can find the reveal HERE. I made sure I had plenty of storage when I ordered this custom vanity. I have a ton of skincare, makeup and hair products that I use on the regular. You know, some days I may be feeling wrinkly or dry, I need a different product. Anywho, I didn't want to junk it up like my last bathroom. Stuff was everywhere and I didn't even know what I had. I called in the professional, Brittani from Pinch of Help. She is a professional organizer in the Atlanta area (but she will travel). I've followed her on Instagram, @pinchofhelp, for years and was always in awe of how she transformed clutter and chaos into beautiful solutions. That is what Brittani did for me! Check it out!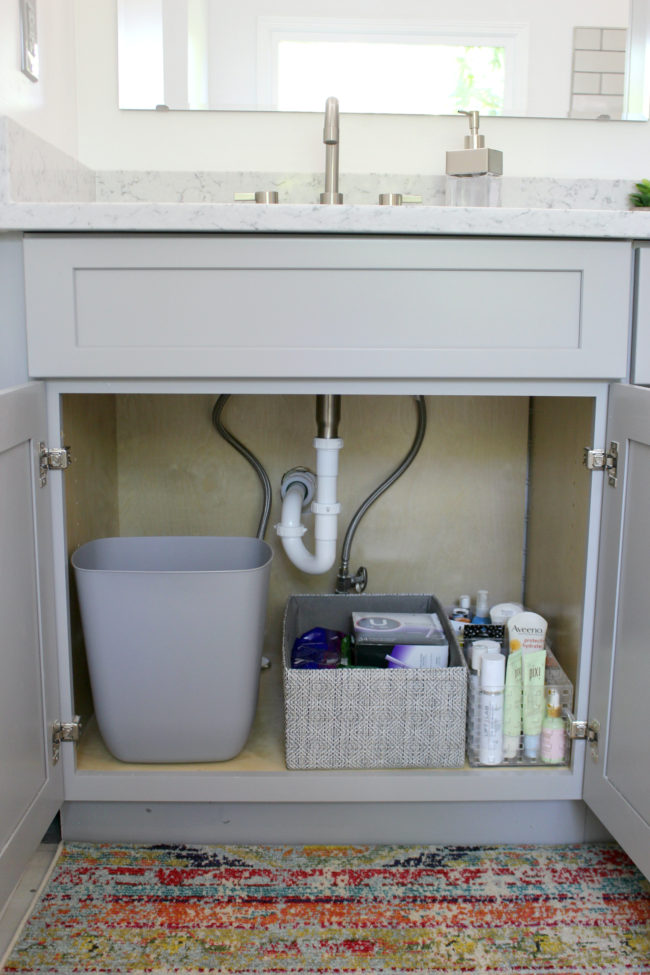 We started with a blank canvas and that allowed her to get things done fast. She came over, looked at the space and my inventory. I have a lot of inventory and this is after purging.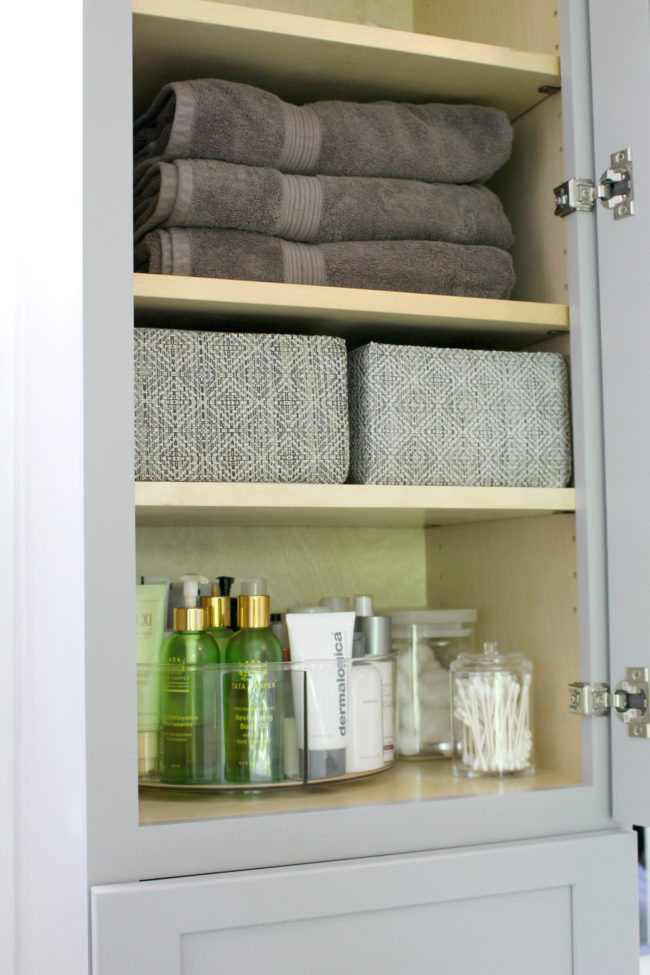 We don't have a linen closet in our master bath, my hutch on the vanity will hold our towels. You can find the bins HERE.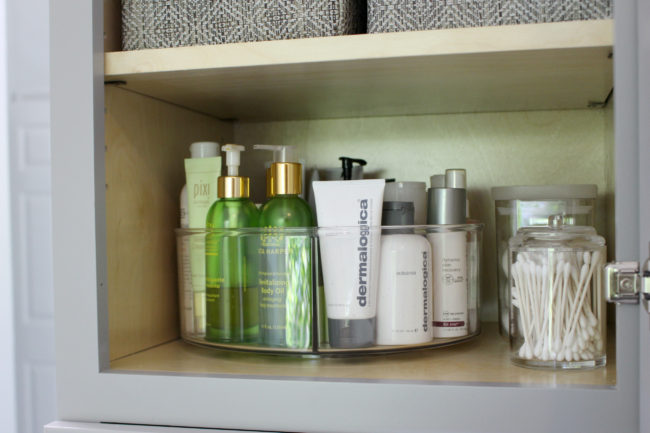 I love that Brittani put all my skincare items in a lazy Susan. I never would have thought of doing that. I can see everything that I have. Since she organized it, I'm am using more of my products instead of buying more!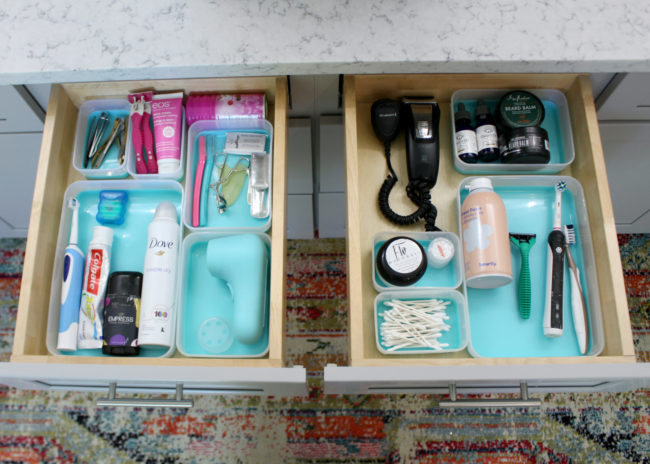 Here are Mister and I everyday drawers. Things that we use no matter what. Teal is my favorite accent color so I was attracted to these drawer organizers. I won't wear it on my body though LOL! You can find them HERE. This marks the end of Mister's space, he only has ONE drawer. You guys roasted me on IGTV because he only had one drawer but as you can see he still has room : ).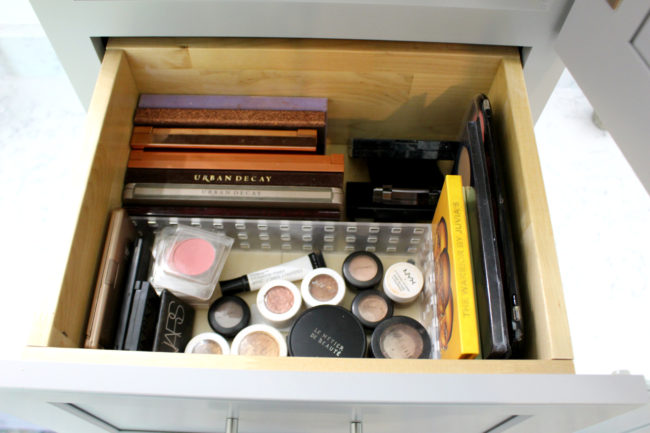 Most of the drawers used a lot of modular containers like these. We used clear to keep it all neutral.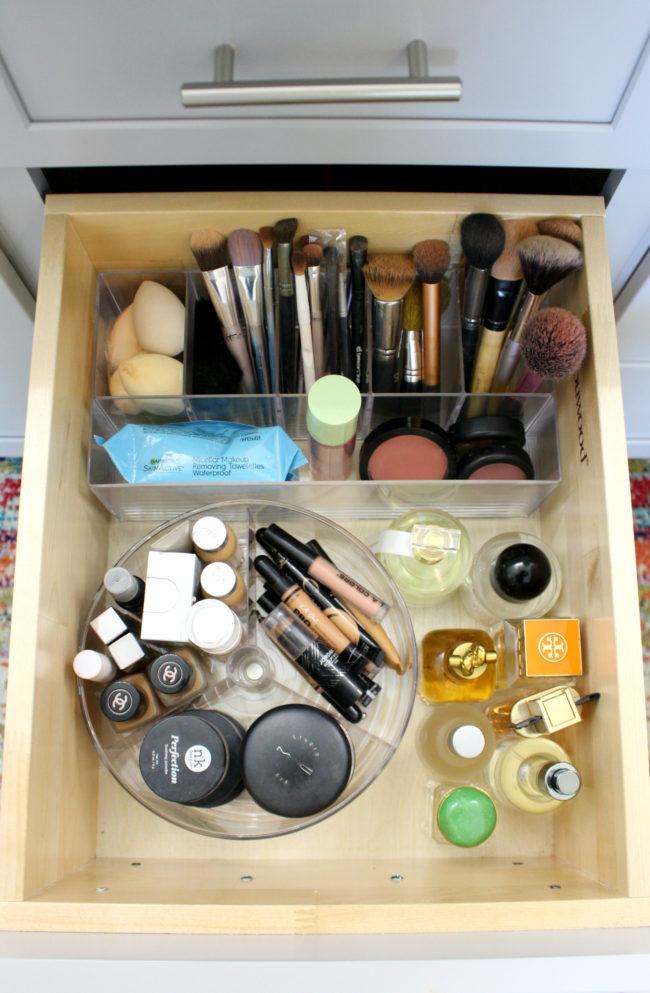 My second lazy Susan is used for my makeup. I love that I can set it on the counter when I'm getting ready and can easily see everything. I bought the acrylic makeup holder a while back. I love that Brittani tries to use items you already have where she can.
Working with Brittani was a great experience. She works fast and efficiently. She put some great systems in place. I am happy to report that my bathroom still looks immaculate! You can check out my IGTV video tour HERE.
I'm already plotting to hire Pinch of Help to organize my kitchen (and maybe the girls' closets). Click HERE to schedule a consult with Pinch of Help. It's life changing!