This post is sponsored by Famous Footwear.  Thoughts and opinions are my own.
Back to school shopping has always been a big deal to me. I remember when I used to go back to school shopping with my mom when I was in elementary school.  She used to let me pick out my outfits.  Not only did picking out the perfect fit give a chance to show my personal style, but it also boosted my confidence in school.  I want my girls to have that same feeling so we headed to Famous Footwear for the girls to pick out some new shoes for school.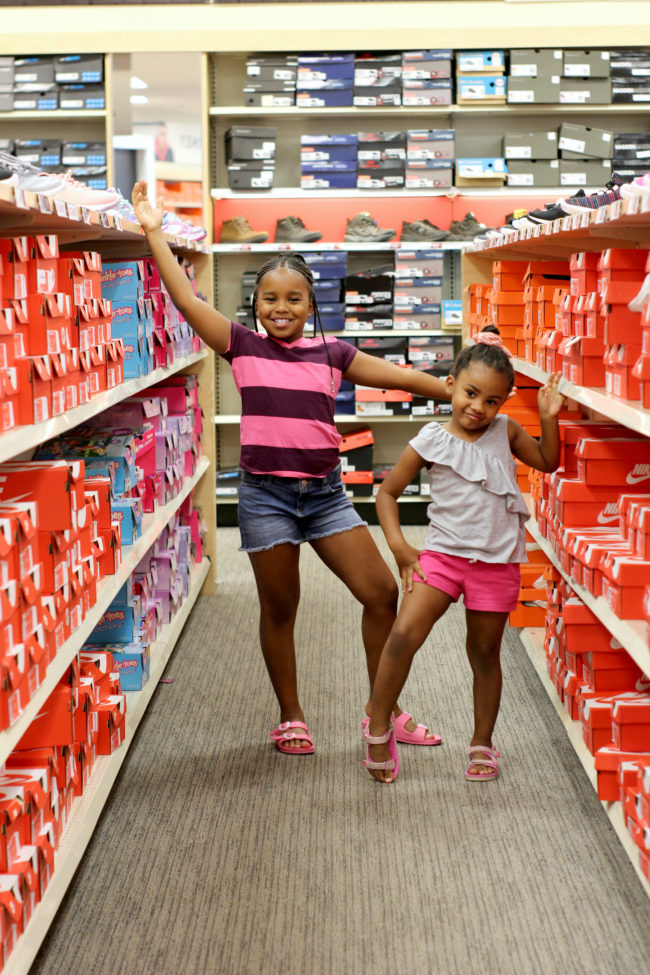 Famous Footwear is known for their great selection and great prices for the entire family.   Babies, boys, girls, men and women, they have it all.  They have all the name brands and trends at low prices.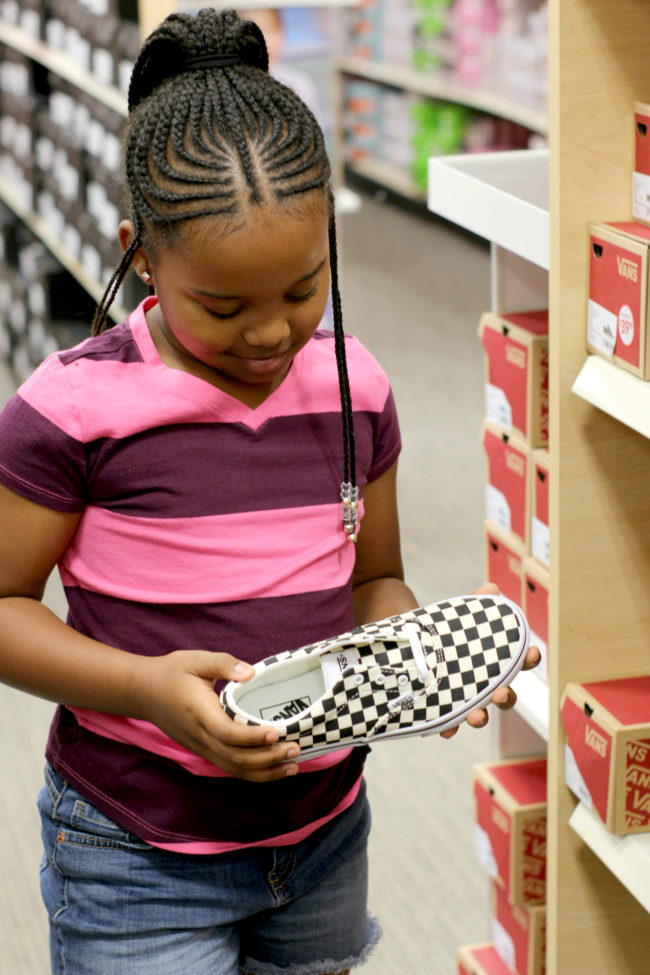 For a 4th grader, Peyton isn't too picky about her shoes.  Comfort is important to her.  Peyton will set her own trend if it means a comfortable shoe.  I love that she is confident in her style.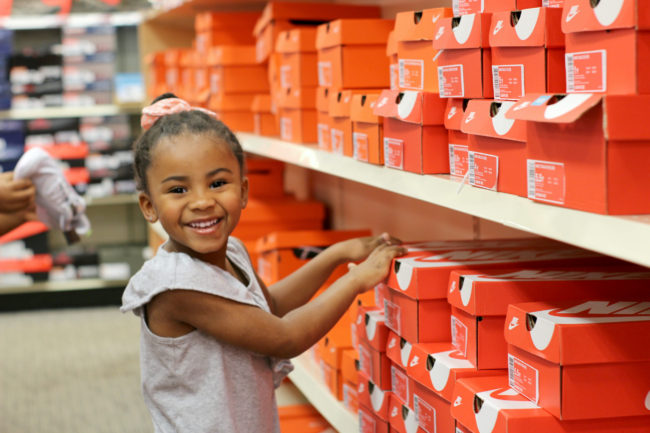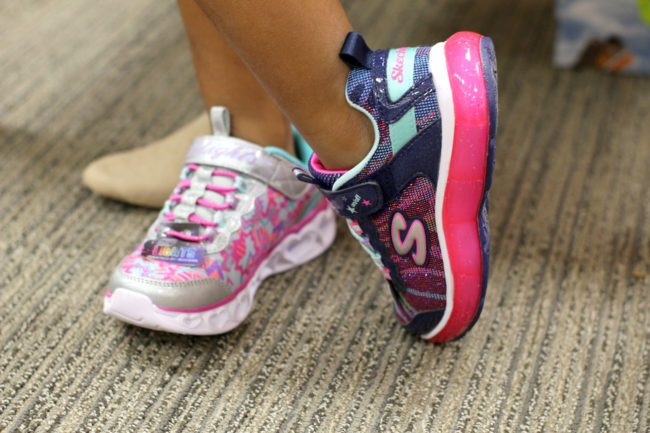 Harper, on the other hand, was all about the lights!  She wanted light up shoes no matter what.  These were her top two choices for back to school.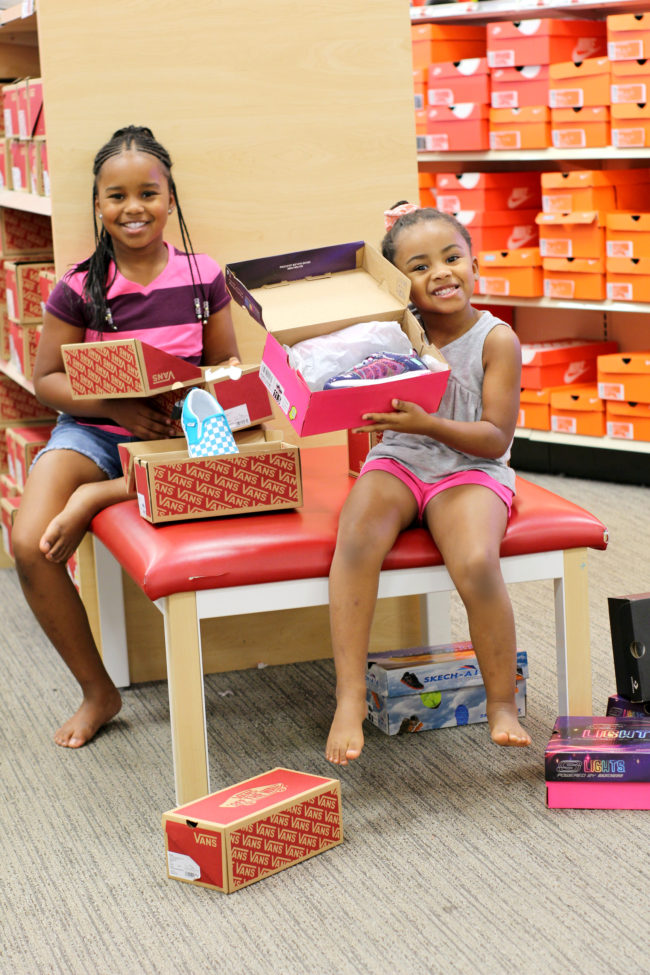 We took our time to try on all the options the girls picked out. The sales associates were great, helping us to find sizes and letting us know about the current deals going on. With all the cute shoes, it was a tough decision for them to pick just one.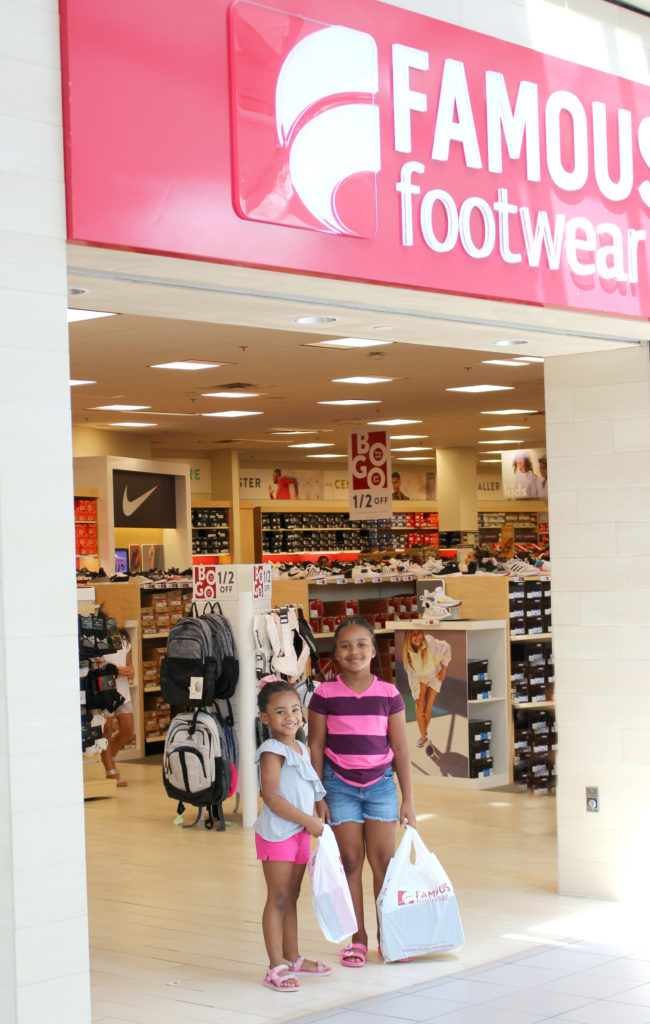 Famous Footwear made shoe shopping with the girls a breeze.  All the names and styles in one place. The girls are ready to style their shoes for school.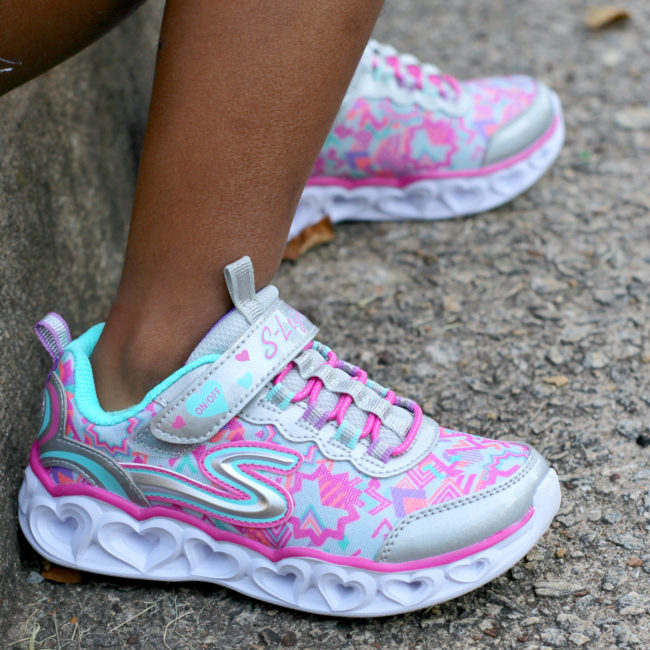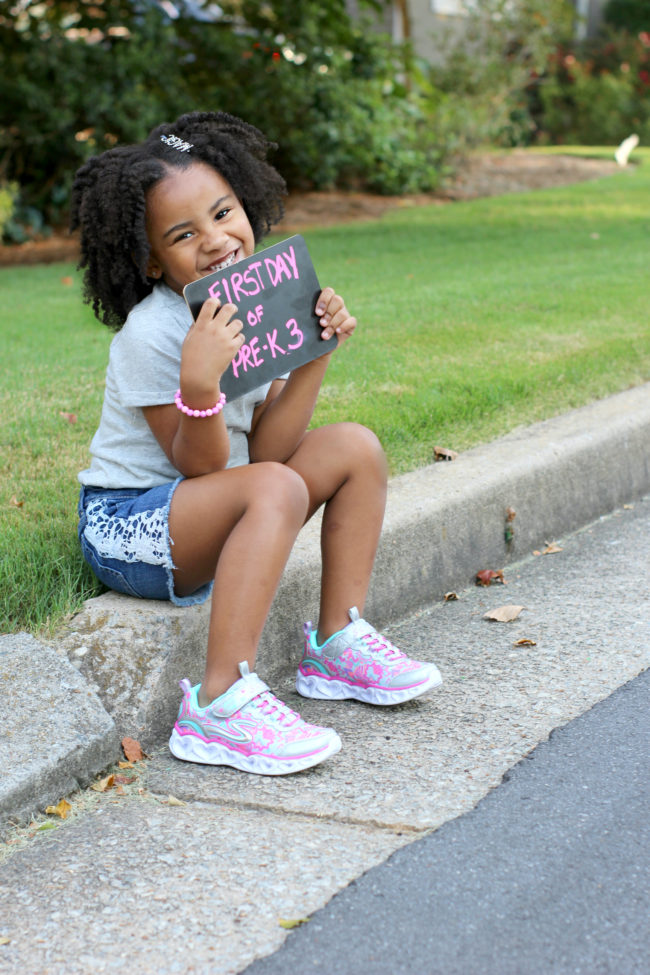 Harper decided to go with silver and pink Skechers with heart lights for her first day of Pre-K 3. She walked in like a BOSS!  She wanted to make sure everyone saw her shoes.  Harper definitely was #feelingfamous in her new kicks. 
I've learned that allowing kids to express themselves (within reason) with style can help their confidence in starting the new school year.  Roll up to your Famous Footwear or shop online HERE to save and send your child back to school feeling famous!