I can't believe my baby doll Peyton will be 10 years old this summer. Some of you have been following since I started blogging when she was 6 months old. Time flies! Peyton is still the sweetest little girl, well at least until she's had enough of Harper. I hope she stays that way but she's already telling me shes basically a teenager so I should treat her like one. Maam! Have several seats. I found this fly blazer for her this weekend so we had to snap a few pics.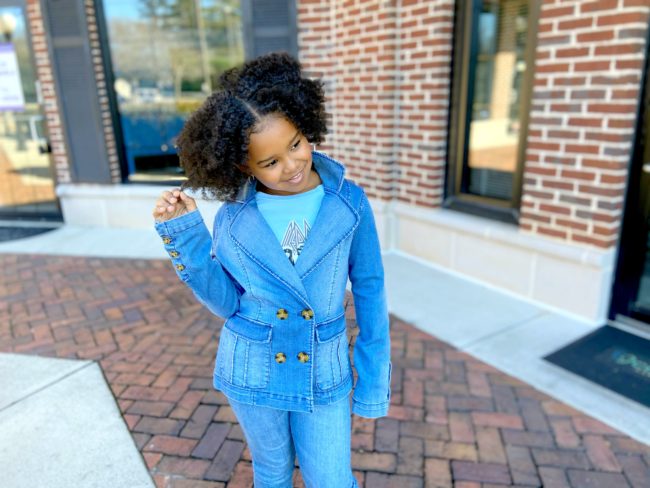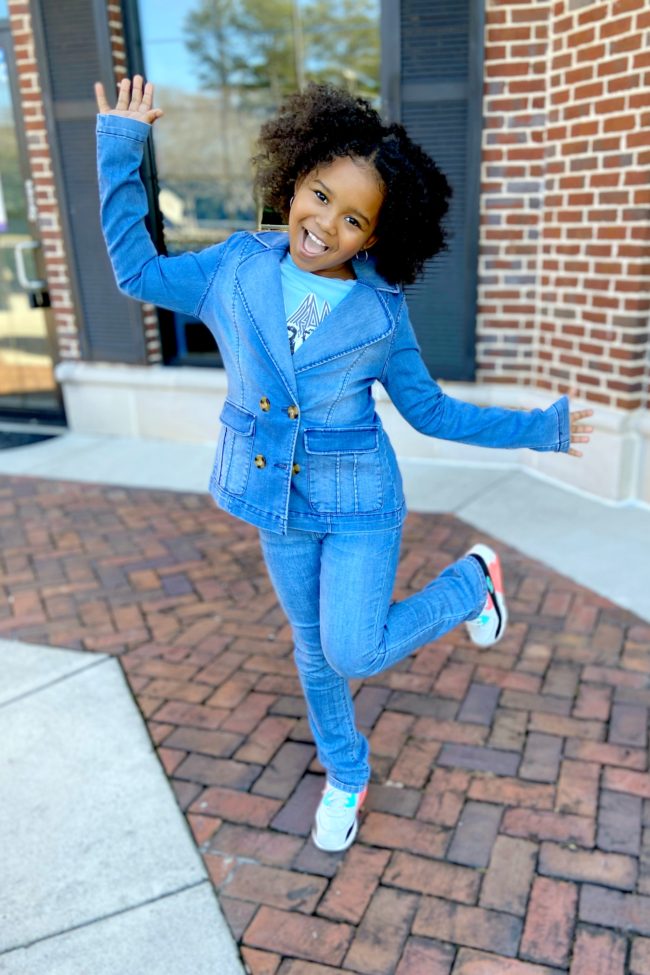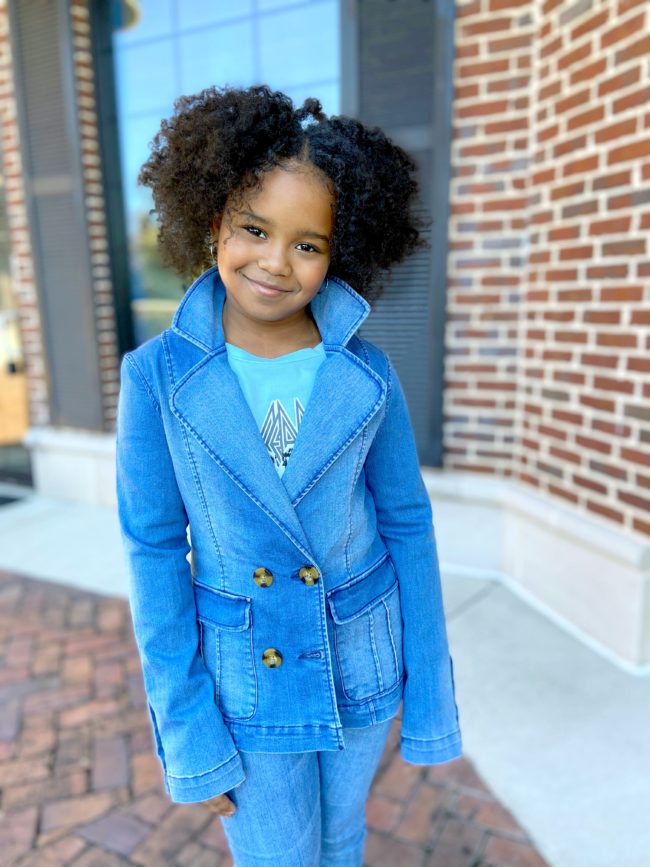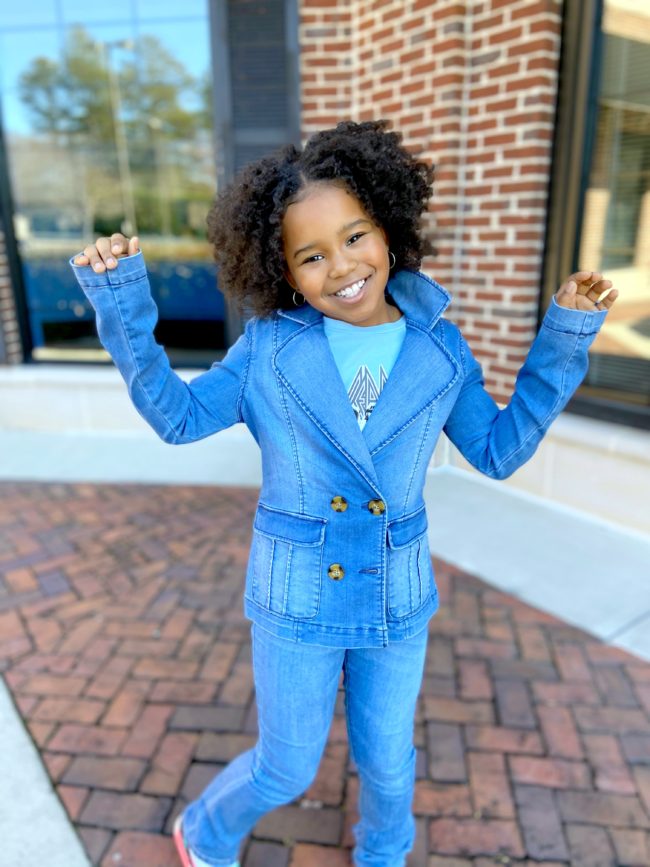 Blazer, Dillards | Jeans, Oshkosh | Shoes, Nike | Tee, Dillards
Isn't this outfit dope! I'm on the hunt for a blazer like this in my size. And that beautiful head of hair! I'm looking forward to getting back on my styling game with the girls. More looks coming soon!