This past weekend I had the honor of speaking on a panel in DC at The Momference aka Wakanda for black moms.  As a blogger/influencer that attends lots of events, there is a huge void in events with black mothers in mind.  I'm usually one of a handful of women of color.  This Black Mom Magic experience is the brainchild of DMV area PR specialist Simona Noce and Nikki Osei-Barrett.  I'm still on a high one from this one-day event.  It was pure magic, almost like a dream.  To walk in a room of over 250 black moms (and a few dads) that looked like me and could relate to me, it was magical.  I left feeling inspired celebrated and empowered.  Check out a few of the beautiful photos from The Momference by Iris Manning.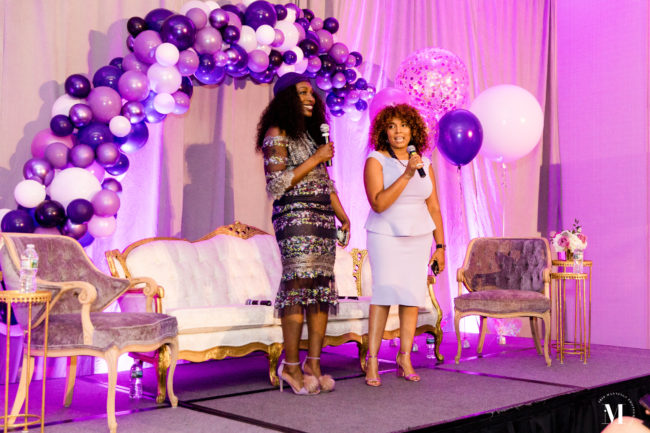 The Momference founders Nikki Osei-Barrett and Simona Noce.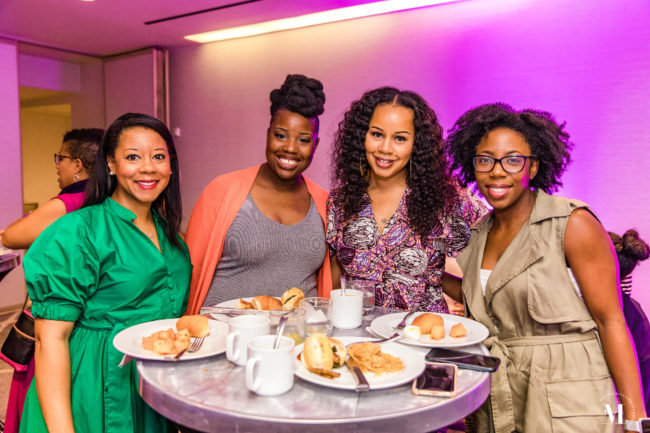 Things kicked off at 7am with a VIP breakfast where VIP ticket holders and speakers got to mingle before the event kicked off.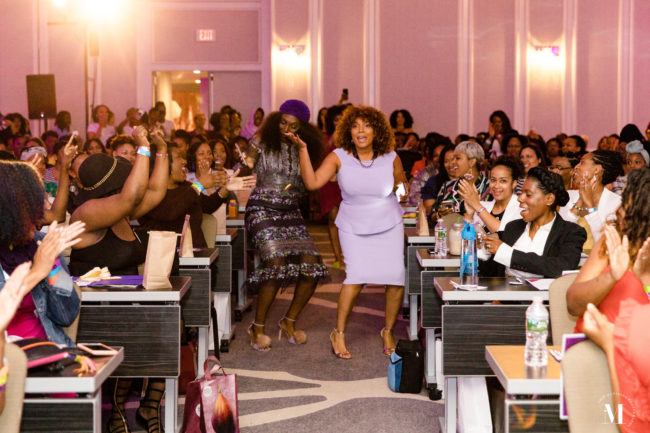 Founders coming in dancing down the aisle.  We were all here for it.  The energy was like that all day!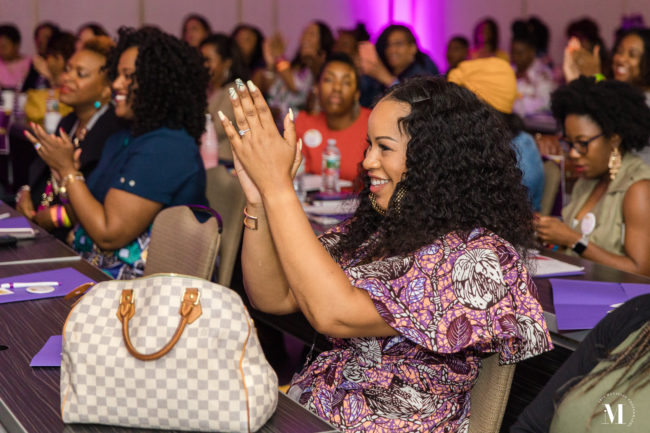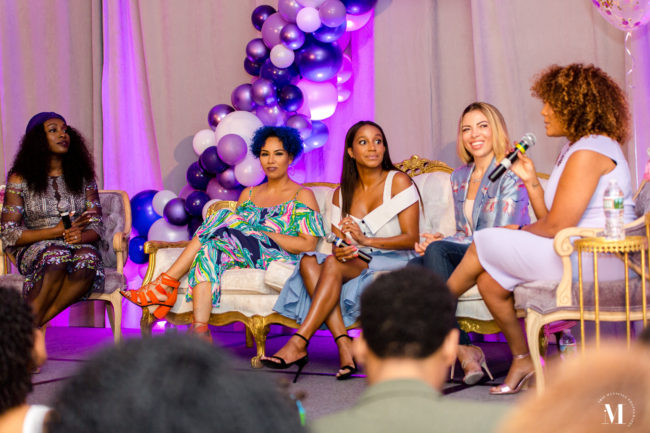 The first panel on the main stage talked about modern parenting featuring Jamilah Lemieux from Interactive One, Kelli Coleman from She Who Dares and Dr. Rainbow Barris aka Tha Real Rainbow from Blackish.  It was great to hear how these powerful ladies handle motherhood with being in the spotlight.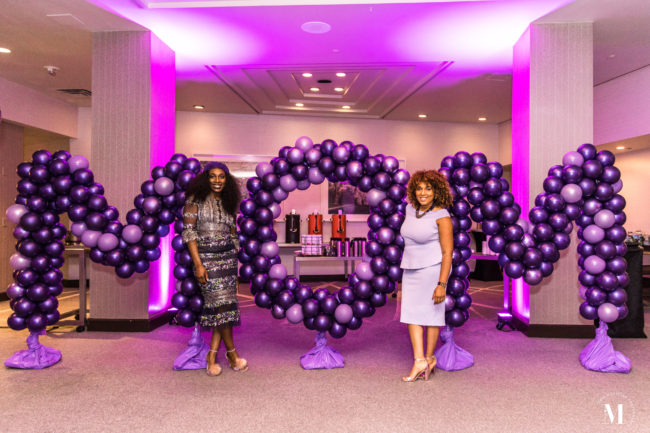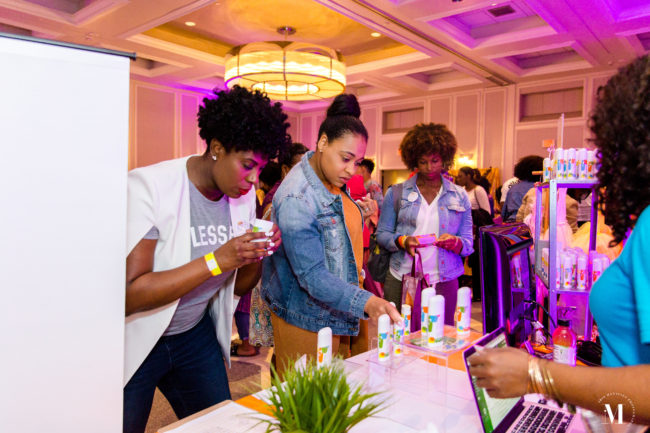 The Mommy Market was filled with vendors curated with black mothers in mind.  Most of the vendors were black women and mothers with products that we don't often see for ourselves.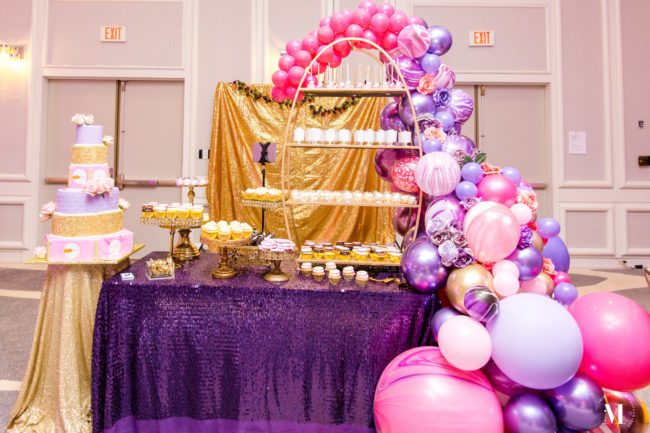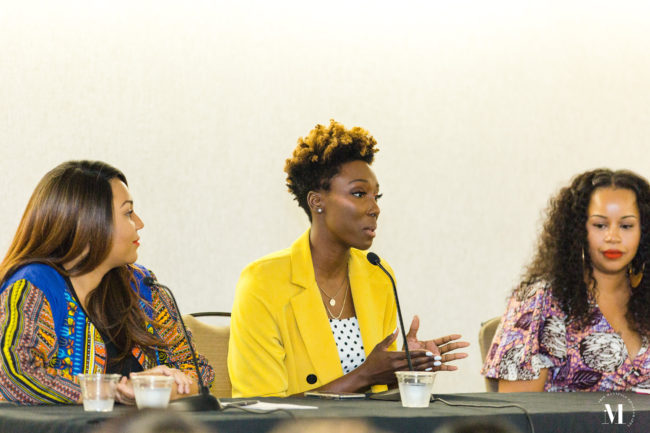 I spoke on the panel Handle Your Business Mama with Dayna Bolden, Christine Michel Carter, Shante William and Candace Montgomery. Major gems were dropped on how we've been successful in growing our businesses while being a mother.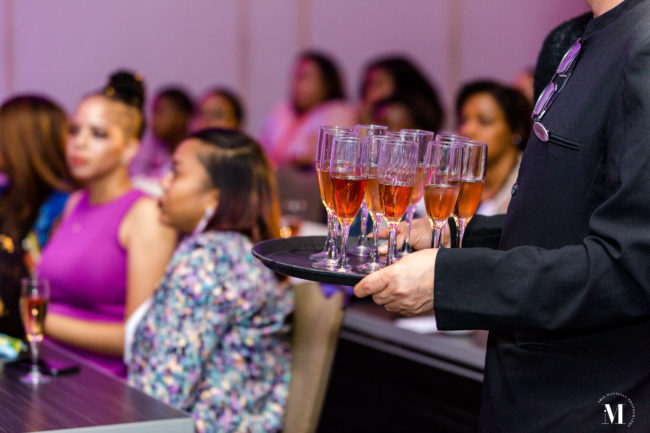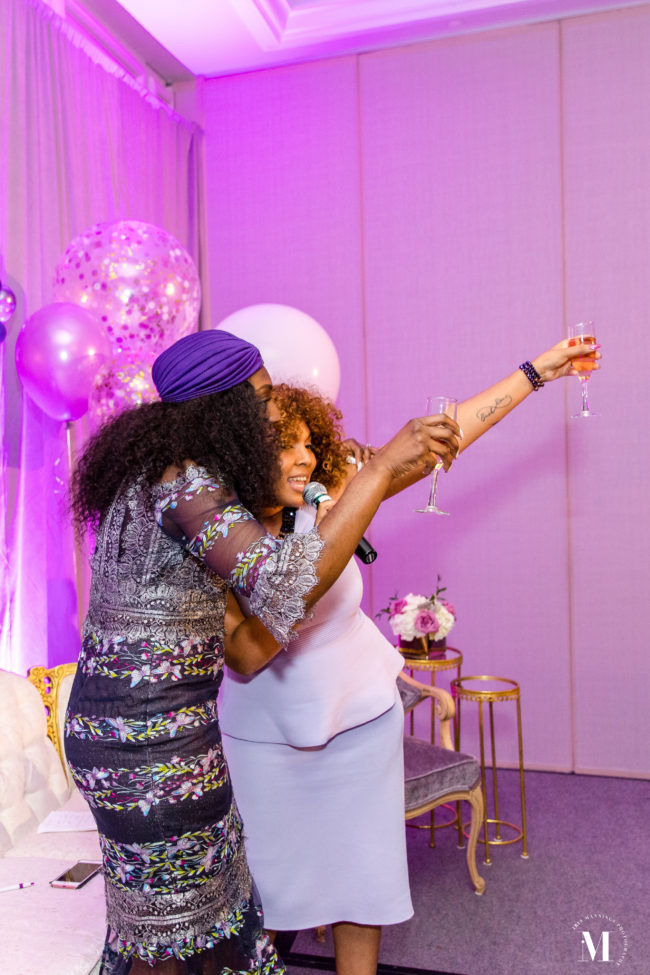 The day wrapped up with an emotional champaign toast by the founders. I'm not crying…You're crying.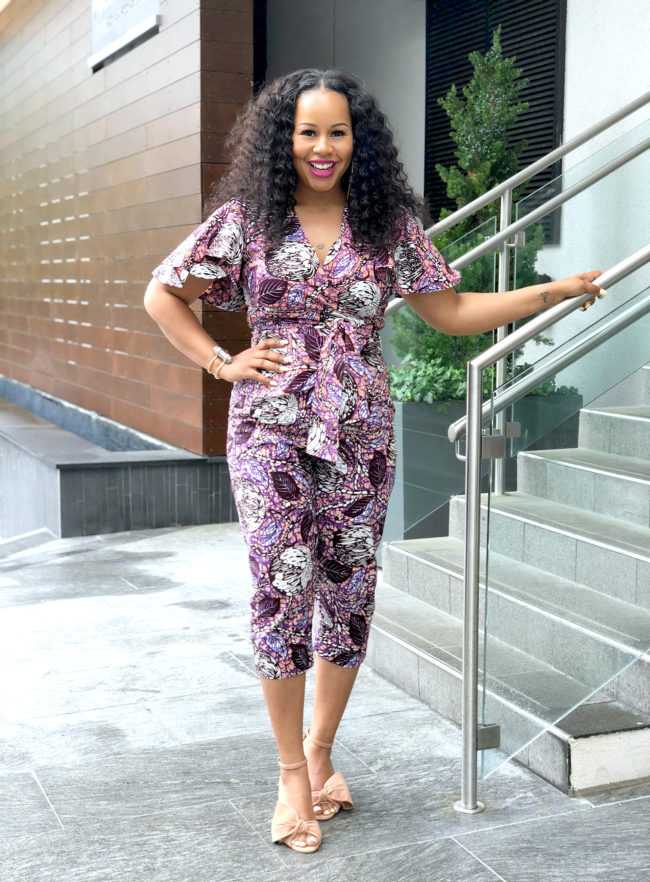 Wrap top and pants c/o Suakoko Betty | Shoes, Vince Cumoto
Magical is the only way I can describe it.  Kind of like that feeling after watching Black Panther or seeing a black American woman marry a prince.  Black women, especially black moms are underrated and underrepresented.  I'm so inspired and empowered.  I'm walking with a little more swag and my head held a little higher after attending The Momference. To attend an event that was created by us, for us gives me butterflies.  I'm so proud of Nikki and Simona.  Make sure you CLICK HERE to sign up for their email updates.