Finding out your child has cancer has to be a parents worst nightmare.  Like any parent, you would drop everything to take care of your child.  Unfortunately life still goes on while you're helping your child fight cancer.  You still need to work to provide food and shelter for your family.  What a relief it would be to not have to worry about those things while you tend to your child.  That's what St. Jude Research Hospital provides.  St. Jude families never receive a bill for treatment, food or lodging.  Families can just focus on their child.  Since families never receives a bill, St. Jude needs your help to continue their lifesaving work.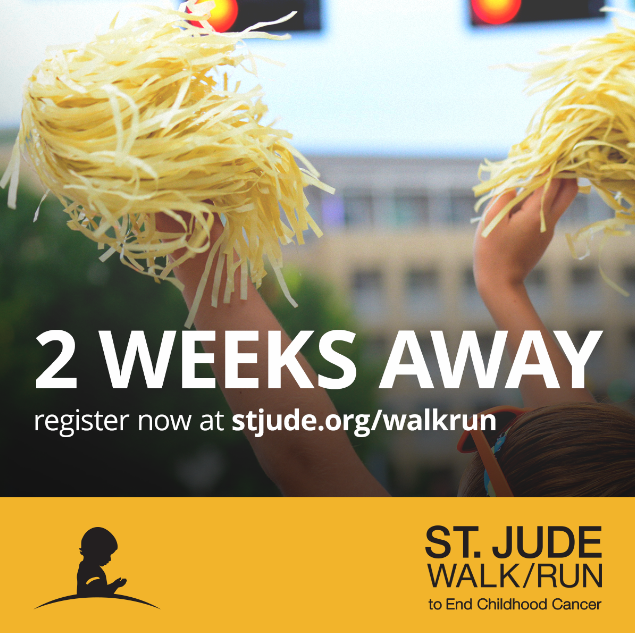 The St. Jude Walk/Run to end childhood cancer is less than 2 weeks away, September 24th!  I would love for you to join my team for the St. Jude Walk/Run on Saturday, September 24th at Lenox Square Mall.  The cost to join the 5k walk is $10 and the run is $20.  The walk/run is also a Peachtree Road Race qualifier.  If walking or running isn't your thing, you can make a donation.
Click HERE to join Team Shopaholic or HERE to make a donation.  Let me know if you will be joining me next Saturday or have any questions.  Thank you for helping to end childhood cancer!