Being a mother is hard work.  The job doesn't come with a manual or instructions.  You work over a hundred hours a week with no pay.  Somehow we all manage to keep our kids alive and happy every day.  When I think of all that we do for our families, I know there is a God that gave us superpowers because how else could we do this?  This year I wanted to highlight some of my mom friends that are pursuing their dreams and crushing goals all while taking care of their children.  They've also have been kind enough to share their number one tip for pursuing their dreams while taking care of their children.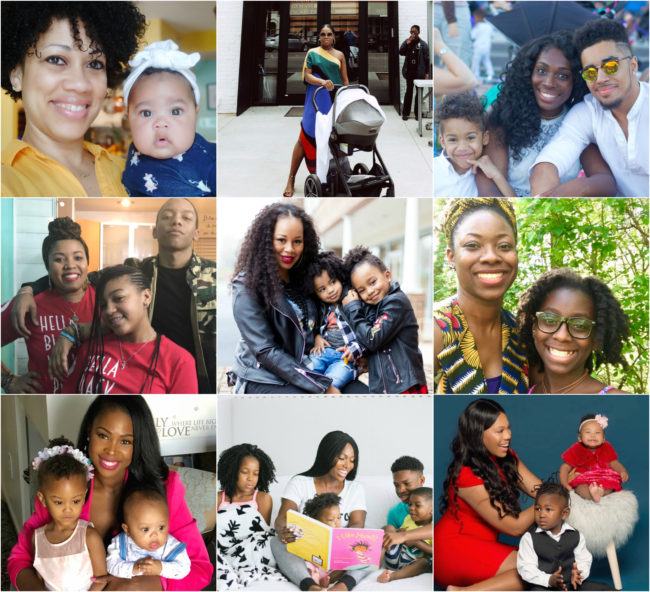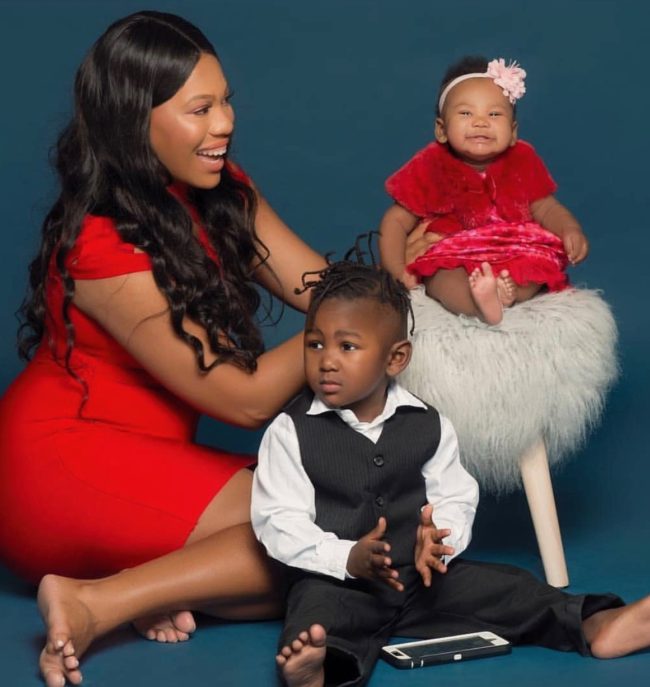 Meet Melissa.  Melissa is the owner of Big Chop Hair, an online shop for textured human extensions and clip ins.  With 3 children Melissa still managed to build a successful hair company.  Melissa has also mastered the art of putting on lashes while consoling her 3-year-old son at the same time.  Make sure you follow @bigchophair and her personal page, @myhaitianhouse to see her live in action.  Here's how Melissa gets the job done.
"What helps me as a mompreneur I have one word, SNACKS!! I schedule snack time around a time when I am at my busiest. My busiest consists of printing orders from my laptop. So I set up on my kitchen island, strap the kids into their high chairs and seats, and I work while they snack."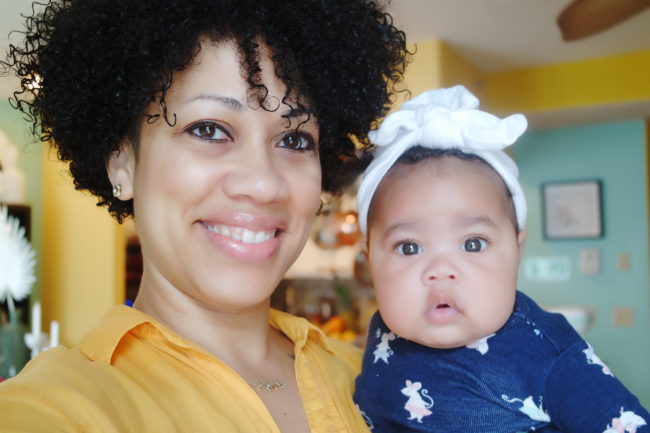 Meet Gabrielle. Gabrielle is celebrity stylist who has taken care of the manes of some of your favorite celebs.  Gabi recently welcomed her 3rd daughter, Jackson, into her already busy and flourishing life.  Gabi is showing us first hand how she balances her business and still manages to share daily doses of cuteness overload.  You can keep up Gabrielle HERE. Check out what Gabrielle has to say about being a mother for the third time.
"I realized that parenting doesn't come with a manual. All of us are really winging it anyways so instead of sweating all the small stuff I try to have a little more fun."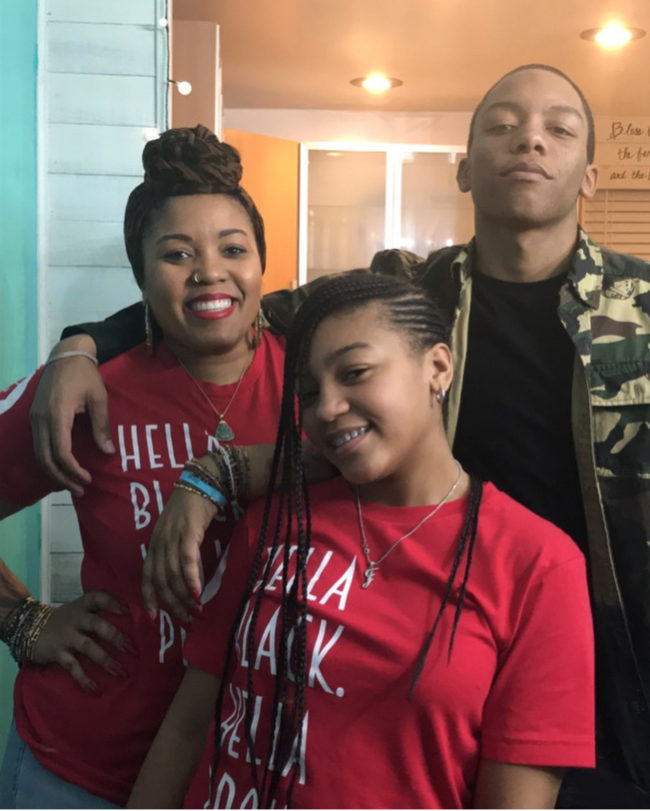 Meet Zakia aka Za.  Za is the owner of FBF Fitness.  Za's determination to help all of us change our lives for the better with her fitness challenges, shapewear (bomb) and body products.  Za is the mother of 2, a son who is in college and a tween daughter.  Za has a powerful testimony about being a teen mother and overcoming challenges.  You can keep up with Za on her business page @FBFFitness or her personal page @zakiablain.  She keeps it 100 and doesn't sugar coat her struggles.
"My number one hack to to be "PROACTIVE" with everything in your life!  Don't wait for things to happen for or to you! MAKE them happen on your own!"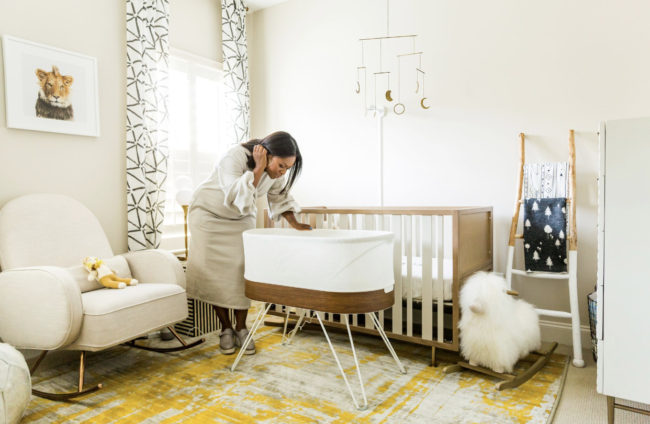 Meet Myleik.  Myleik is the founder of CurlBox.  Mom to newborn baby Noah, Myleik has always been generous in sharing great business tips and resources.  I've enjoyed watching her embrace and transition into motherhood.  She's been sharing how she easing back into boss mode but still pressing pause to snuggle with her newborn. You can follow Myleik on HERE.  Myleik shared with me some of her favorite baby gadgets that help her ease back into work mode.
"I still feel so new that I'm still trying to hack it. I like the SNOO. It's great. It has an app so that you can track baby's naps. Because it has the swaddle built in you know they're safe in it. I have a Nanit camera. It's amazing.  I also use the Owlet. It tracks baby's oxygen and heart rate. All three of these give me peace of mind. "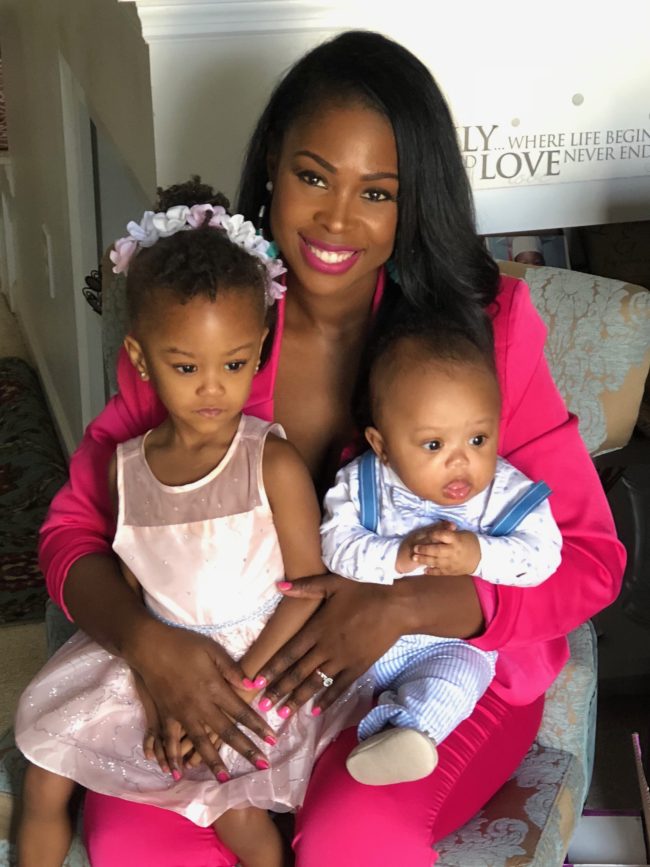 Meet Jennifer.  Jennifer is the owner of online boutique Recessionistas Closet and runs her own accounting firm.  She manages both of her businesses while looking gorgeous and taking care of her two small children.  Jennifer also shares her remarkable testimony about trusting God and finding the love of her life. You can keep up with Jennifer HERE.
"My tip for other mamapreneurs is setting aside a day for self-care at least once a week. As mothers, it's so easy for us to take care of everyone else all while neglecting ourselves. You can't pour into your children if you're empty. For my self-care days, I go get my nails or hair done or have lunch at my favorite restaurant alone, I'll walk the aisle at Target by myself, or read a book. When we are filled up and cared for, we can love others well. "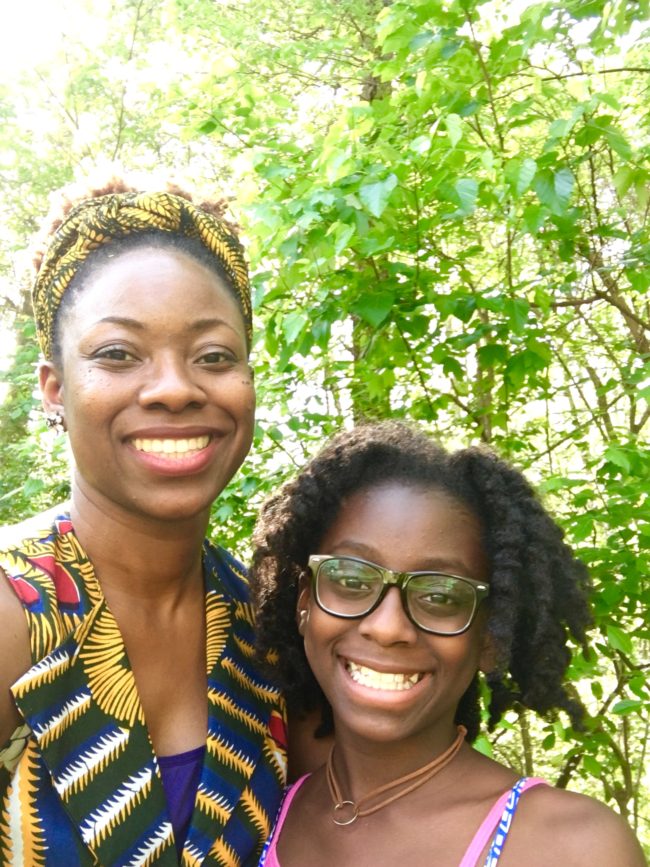 Meet Charleene.  Charleene is a mother of two and designer of the contemporary African print fashion brand, Suakoko Betty.  I meet Charleene about 6 years ago and she has been my go-to designer when I want a guaranteed slayage.  Charleene has managed to work full-time, become one of the top contemporary African print brands and raise her kids.  You can learn more about Charleene's pieces HERE.
" My working mom tip is striving to be present and not on my phone from 6 pm -9 pm, the hours I have with them when they're awake. That's opened up moments for them to share what's bothering them at school or to ask deep questions, like the status of their Amazon order!"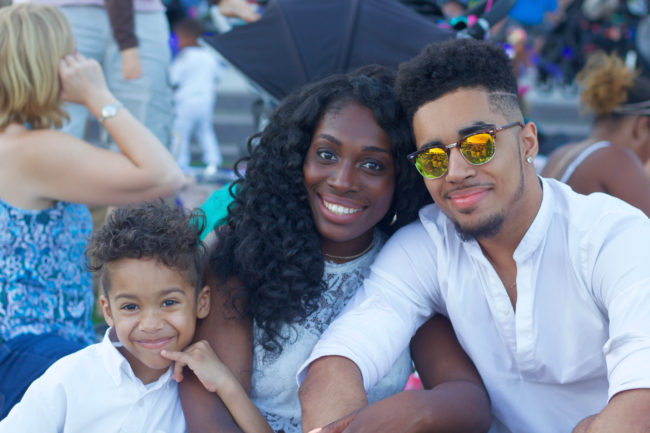 Meet Nikki.  Nikki is a PR maven and co-founder of District Motherhued and The Momference.  I don't know how Nikki maintains all these ventures but I have witnessed everything she touches turns to gold!  With two boys, Nikki juggles all of her businesses and still manages to hit the gym daily.  You can keep up with Nikki HERE.  Here is some realness from Nikki.
"I'll be honest…I'm struggling as a mompreneur. IG makes things look pretty but most days l feel like my life is all over the place. I'm always playing catch up. However, l do workout daily and that is my saving grace. I'd probably fall apart completely if l didn't take that time to myself. So l suppose that's my hack? Making time for exercise even if only for 30 minutes a day. Strengthening myself physically prepares me mentally for the day ahead or allows me to de-stress at the end of the day. "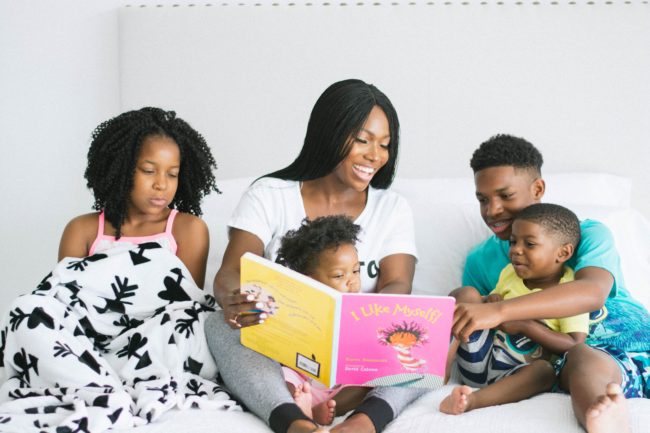 Meet Tiffini.  Tiffini is the founder of Latched + Hooked, a premium crochet and braiding hair company.  This mother of four manages to run a successful business and also jet set with her family around the world.  You can tell that Tiffini works hard so her family can experience all that life has to offer.
"I love traveling with my four kids. Whether it's a staycation or a plane ride away, traveling allows me to escape responsibilities as an entrepreneur and get lost in adventure and imagination with them."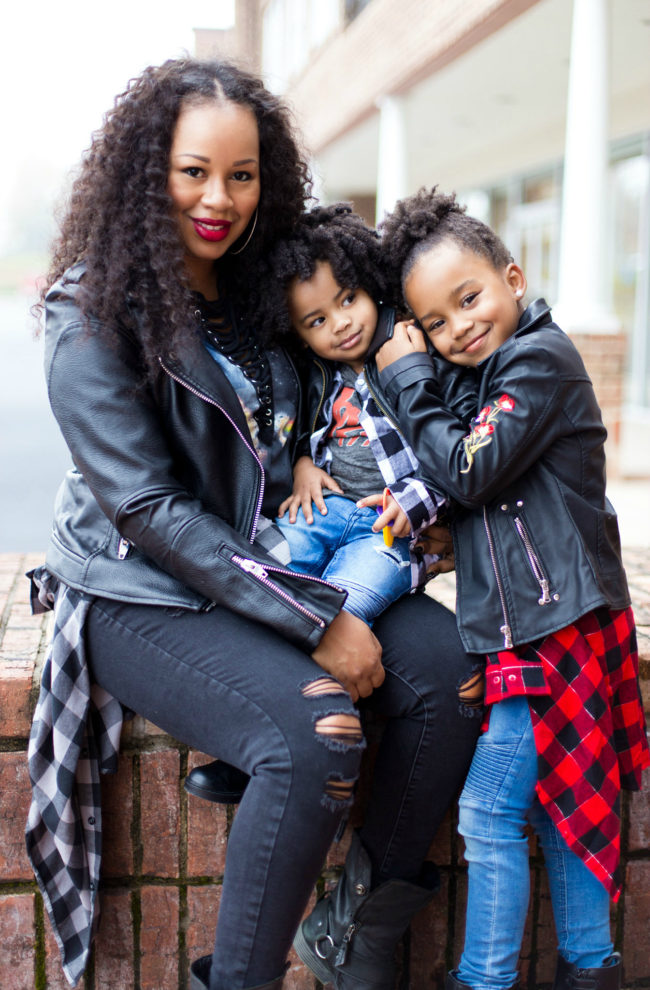 All these ladies inspire me daily to live my best Mompreneur life!  Motherhood is challenging but it doesn't mean we can't pursue our dreams and goals.  We just have to work smarter and a little harder.   I appreciate them for sharing their mom boss lives with us and inspiring us on a daily bases.
Happy Mother's Day to all the beautiful mother's, aunts and friends.  Remember, continue to be the best mom you can be!