Some moms think that they have to give up their love of fashion after having children.  I mean, it's kinda true.  Let's be honest, we'd rather show up to play dates with oversized sweats and our college tees.  I know celebs have a glam squad at their disposal but I still look to them for inspiration.  Ciar, Tia and Kourtney have managed to keep my attention and inspiring me to copy their looks.  Check out these looks that we can all rock.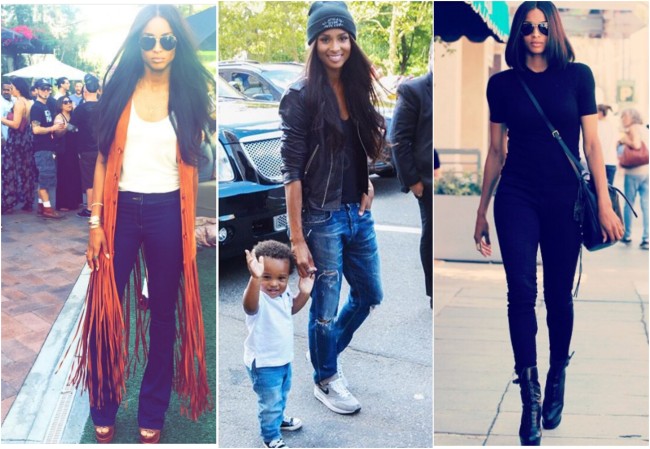 I never paid attention to Ciara's style until after she had her son Future about a year ago.  Since then she has been slaying on every red carpet!  I totally want to be her after I deliver Harper!  She is winning the mommy fashion game!  I totally pray that her and Russell Wilson work out!  #Winning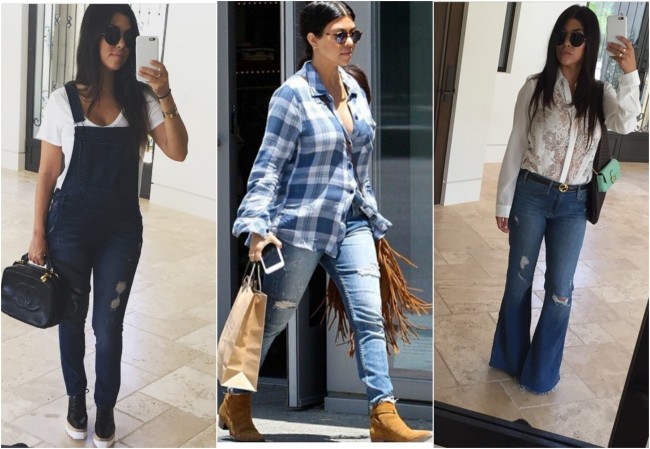 Kourtney has always been the stand out in Kardashian family when it comes to style.  I love her mommy on duty looks.  Her outfits are always no fuss and chic. After having three kids, she still manages to look super fly.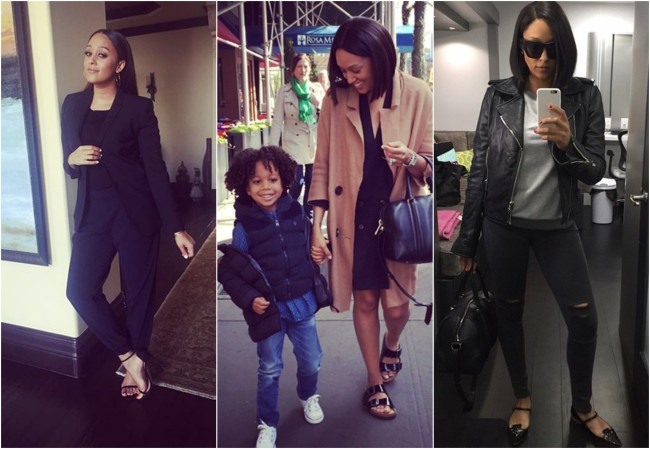 One of the most slept on stylish moms out there is Tia Mowry.  She is like my Mommy BFF in my head.  She is another one that I never paid attention to until after she had her son.  She wears simple but chic clothes.  Her looks "normal" and easy to achieve.  I get outfit ideas with every posts she does on IG.
Are you a fan of these mommies with style?  Who is your celebrity mommy fashion crush?