I'm currently preparing for Harper's arrival tomorrow.  I can't believe the day is finally here! I'm super excited and a tad be nervous.  Follow me on Instagram (@babyshopa) and on Snapchat (babyshopa) for updates.  In the meantime, I thought I would share what I packed for my hospital bag.  Since I'm having a c-section, I will be there for 3 to 4 days.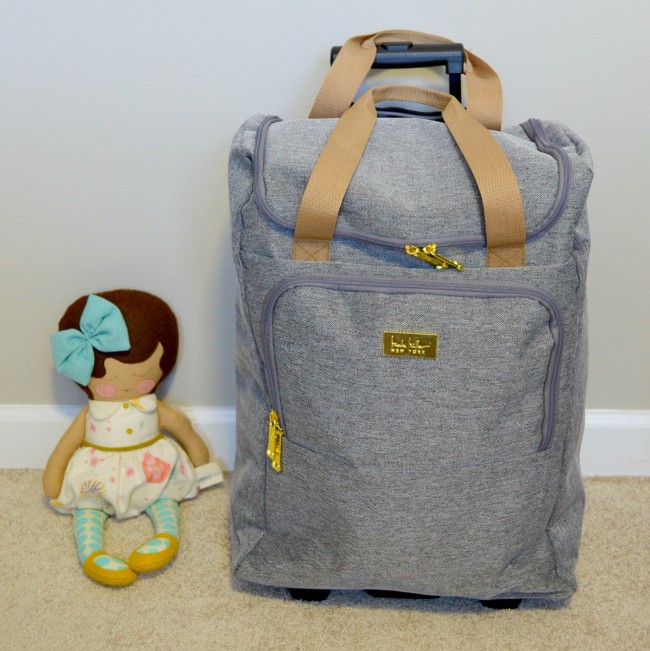 I found this super fly Nicole Miller rolling bag at Tuesday Morning.  It was only $30!  Perfect for the hospital and weekend travel.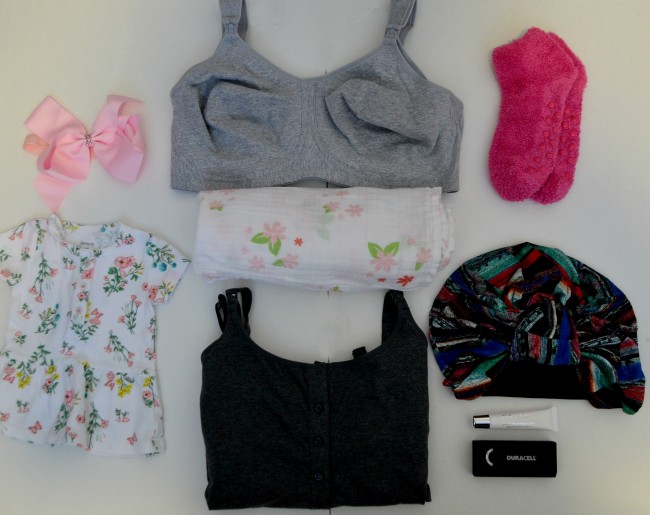 The picture only represents a fraction of what's in my bag.
Clothing:
Nursing tank and bra
Robe for walking the halls
Maternity leggings
Maxi dress to wear home
Hoodie to stay warm
Non-skid socks
Personal items:
Toiletries
Lip balm because hospitals are very dry
Hair bonnet (Silky Wraps turban pictured)
Brush
Glasses
Id and Insurance info
Gadgets:
Phone and charger
Portable charger
Camera
Ear buds so I wont have to hold the phone
Ipad in case I want to watch movies
For Baby:
Outfit to wear home
Hats and bows
Blankets
Car seat
I'm sure I'm forgetting something.  I decided to skip packing makeup.  I tried to make myself up after I had Peyton and I look like I was going to be admitted to a mental institution.  It's not worth it.  I recently shared tips on What to Wear from the Hospital (HERE).  I'm planning to wear a maxi dress home.  Am I missing something?
Thank you guys for all the prayers and well wishes for delivery.  I can't wait to introduce Harper to you guys!