Every season there's a trend that everyone is wearing.  You feel like an outcast if you're not wearing it.  One of the stand out trends this year is the blanket scarf.  I had every intention of wearing a blanket scarf with this blazer coat. I was so excited until I put it on. No Maam!  I looked like I was walking around in a blanket about to beg for money.  The latest trends are not for everybody.  The blanket scarf is not for me.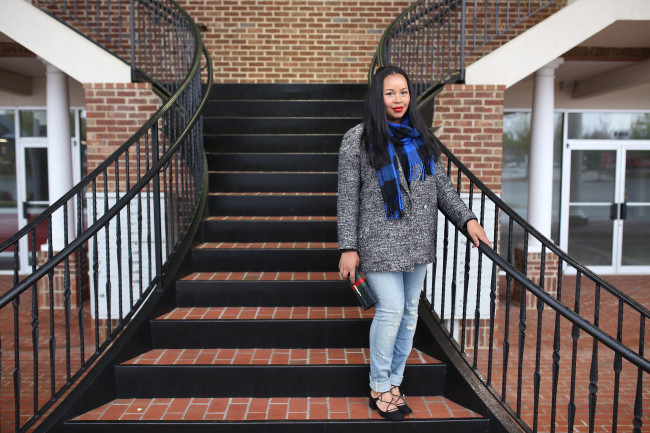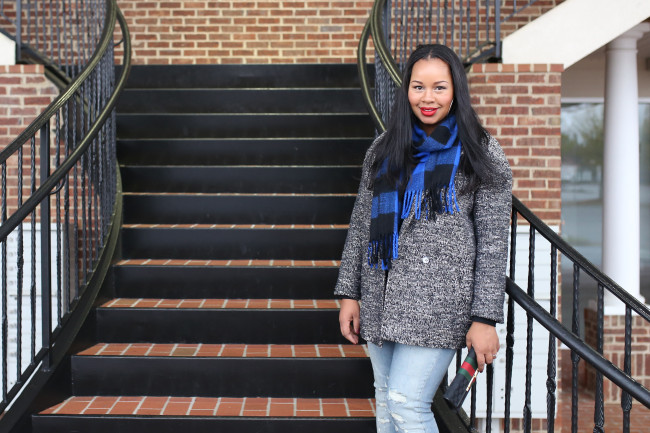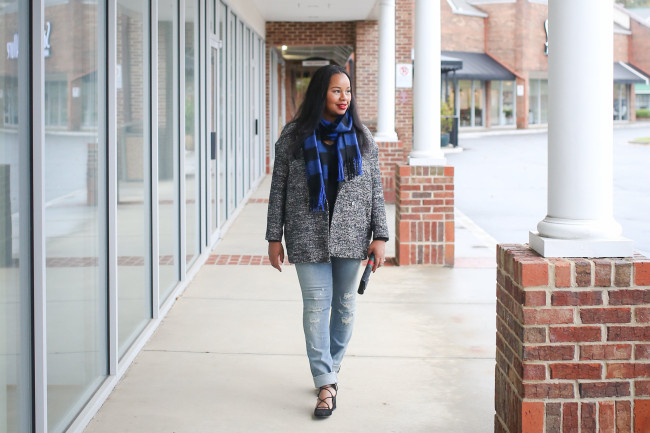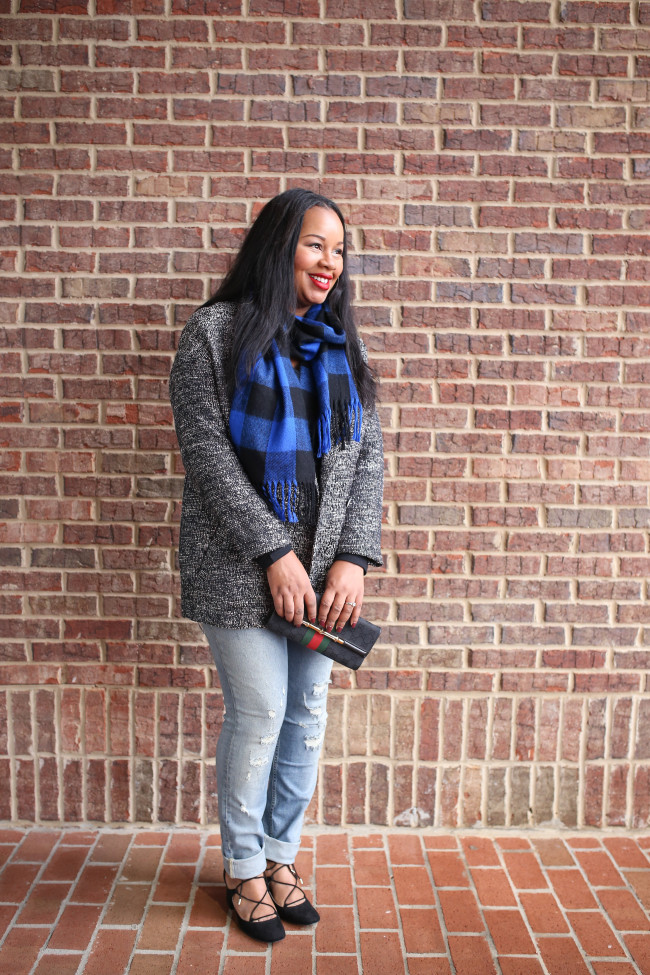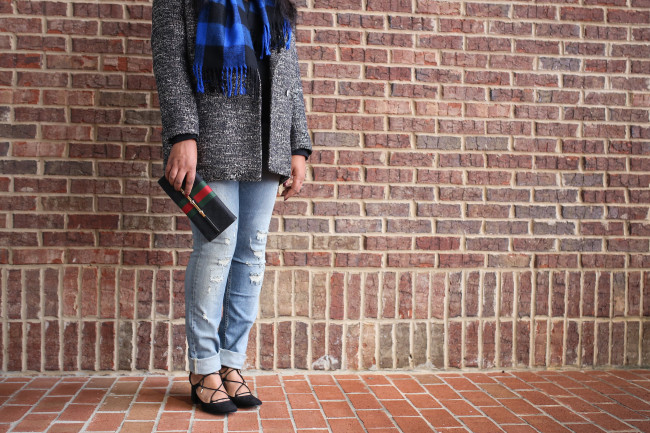 Jacket, H+M (similar) | Jeans, H+M | Scarf, F21 | Clutch, Gucci |  Shoes, Zara
Don't get me wrong.  Some of you ladies look awesome in the blanket scarf look.  Even though I ditched the blanket scarf, I still needed a scarf.  I added a smaller and more manageable scarf.  If you don't feel comfortable in a trend, don't force it.  If you can't let it go, try to put your own spin on it.  Did you peep I'm almost wearing heels?
What trends are you wearing this winter?